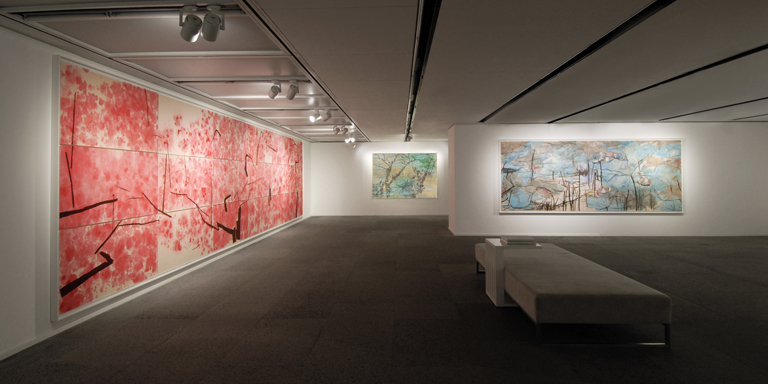 https://hkmb.hktdc.com/en/1X0AHVMT
Global fine-art hub
With a diverse selection of Eastern and Western art on display, Hong Kong has become one of the world's most inclusive art markets.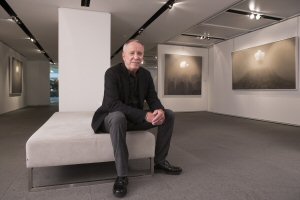 Hong Kong's art scene has come of age in the past decade. Some of the world's leading galleries have established spaces here and the market among young Chinese collectors for art of all kinds – from Chinese ink art to Western contemporary paintings – continues to grow.

Having set up a gallery in the city 45 years ago, Founder and Chairman of Galerie du Monde Fred Scholle has witnessed Hong Kong's transformation into Asia's art hub, which many attribute to the Art Basel fair debut in 2013. His gallery has amassed a reputation for supporting contemporary ink works and its current exhibition, "Forms of Ink", showcases conceptual ink pieces from nine Asian artists. The gallery also champions conceptual art and is set to host another exhibition by German artist Michael Müller, whose conceptual works embrace several media including sculpture and multimedia.

Mr Scholle notes that Hong Kong art lovers are becoming more receptive to conceptual artists such as Mr Müller, and he has also observed increased recognition of local artists in the past few years, from up-and-coming talents to historically important painters. "Art Basel has helped put a lot of Hong Kong artists [at the forefront], and part of their gallery programme is dedicated to promoting Hong Kong art."

The gallery founder said the Art Basel fairs in Hong Kong, Miami and Basel are the most esteemed events on the art industry circuit due to their sheer scope, size and reputation. "It's branded so well, and everyone knows it's the most important art fair." He is pleased to see smaller fairs like Taipei Dangdai and Art Shenzhen emerge but said these shows are more local affairs, usually attracting collectors from their respective cities.
An art pioneer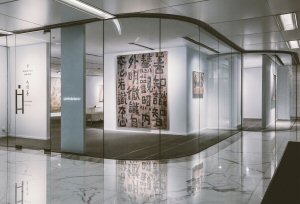 Mr Scholle's gallery was initially populated by pieces from his own collection, which included Jasper Johns and David Hockney and later featured contemporary Chinese ink painters after he made connections with artists in Mainland China. "When I set up, there were only a few galleries based in Hong Kong, and they'd stay open for a little while and then close. The collector market was so small back then. The only people collecting art really were expats, mainly British, who were keen on China trade paintings, and weren't much into Chinese art. You only had a small group of people collecting American and European contemporary art."

The gallery demographic has shifted over the past four decades, and he is now seeing plenty of interest from Chinese collectors in their late 20s and early 30s. Typically educated overseas and working in financial services, they have both the funds and motivation to establish a solid collection, Mr Scholle said. "These new collectors do a lot of research into what they're interested in; a lot of our clients are building collections of contemporary ink paintings, but we're also dealing with European art, and working with galleries overseas to help clients build up their collections," he adds.
Asia's art hub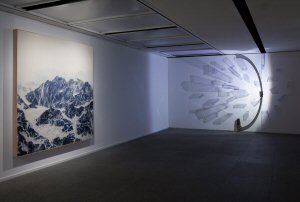 Thanks to a proliferation of high-profile galleries such as New York's Gagosian and London's White Cube, and its annual Art Basel fair, Hong Kong is undeniably the most significant art market in Asia. In 2017, the Art Basel and UBS Global Market Report revealed that the mainland had overtaken the United Kingdom as the world's second-largest market for art, accounting for 21% of global sales compared to the UK's 20%. Art markets are growing in Singapore, Seoul and Taipei but Mr Scholle is confident Hong Kong will continue to be Asia's art hub.

"In addition to Art Basel, you've got major auction houses like Sotheby's and Christie's in Hong Kong, and more and more major galleries keep moving here. There's no import tax on paintings, and the ease of moving money back and forth in different currencies makes art dealing easy in Hong Kong." Mr Scholle said the city's knowledge of English and its status as a major hub for logistics will also help ensure it holds onto its status as the region's leading art market.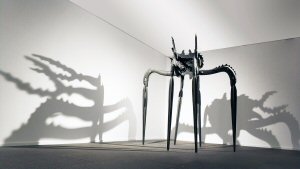 The gallery owner singled out the Hong Kong market for being extraordinarily diverse. "It's rare that one can go to any major city, in any part of the world, and see so much Western and Eastern art. Almost everything you see in London is European, or Western, but in Hong Kong there's this combination of East and West." The range of works available to view and purchase is diversifying further, with more African and South American art coming into the city, added Mr Scholle.

Hong Kong cannot yet compete with London and New York in terms of museums or other non-profit spaces where the public can appreciate art but that is slowly changing, Mr Scholle said. "Tai Kwun is doing great, the Museum of Art will reopen this year [it's expected to open in November after extensive renovations] then we have [museum of visual culture] M+ hopefully opening next year."

The art world goes into action in Hong Kong in December with the Hong Kong Trade Development Council's DesignInspire.
Related link
Galerie du Monde