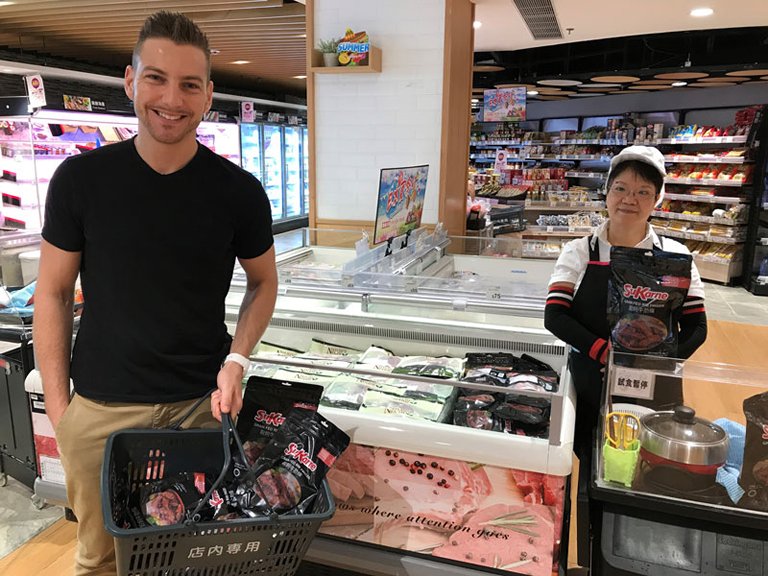 https://hkmb.hktdc.com/en/1X0AHV2D
The Greater Bay Area: A Steak-Holder's View on the Market for Meat
Mexican meat company SuKarne, which specialises in beef, is a relative newcomer to the Asian beef market. After a slow start, it saw its business in the region take off in 2016/17, when the volume of its exports to Hong Kong alone grew by 52%. Although growth in the years since then has not reached that phenomenal level, SuKarne is predicting excellent trade prospects as it develops ambitious plans to expand from its Hong Kong base into the Greater Bay Area (GBA). It aims to replicate its success in attracting demand from sophisticated Japanese, Korean and Hong Kong consumers for high quality meat products and is already eyeing the rising, aspirational mid- to upper-income sector in the GBA.
Grain-fed Beef Appeal
Highlighting the factors which have attracted customers to SuKarne's products, the company's international business manager, Dimas Bornhausen Neto, said: "Mexican beef is mainly grain-fed as is common in North America where SuKarne is the top Mexican exporter. We have a good reputation stretching back 20 years, with a focus on excellent hygiene, technology and a grading system.
"We have a mix of different European breeds of cattle, born, raised and processed in Mexico and then exported as beef. So Mexican beef, like its US-reared counterpart, is particularly suitable for high grade cooking, with its "marbling" effect making it superior in terms of flavour, taste and texture to the beef from countries that raise their cattle on a grass-fed base diet, which gives the meat a tougher texture and a darker colour."
Neto pointed out that, although this high-quality Mexican beef is relatively more expensive than beef from other Latin American countries, it is still more competitive than meat sourced from elsewhere in North America. As a result, the fine dining cultures of Hong Kong, Japan and South Korea are increasingly providing a growing and diversified market for Mexican beef in Asia.
Upgrading in Hong Kong
SuKarne has been active in the Hong Kong beef import market for about a decade, largely exporting to local wholesalers and distributors. In Japan, however, the company has concentrated on setting up offices to market and distribute to individual commercial companies and outlets. Now it wants to replicate its operational business plan for Japan in Hong Kong, setting up an office with a dedicated sales force, which will ensure not only speedier deliveries, but also better customer services for individual purchasers.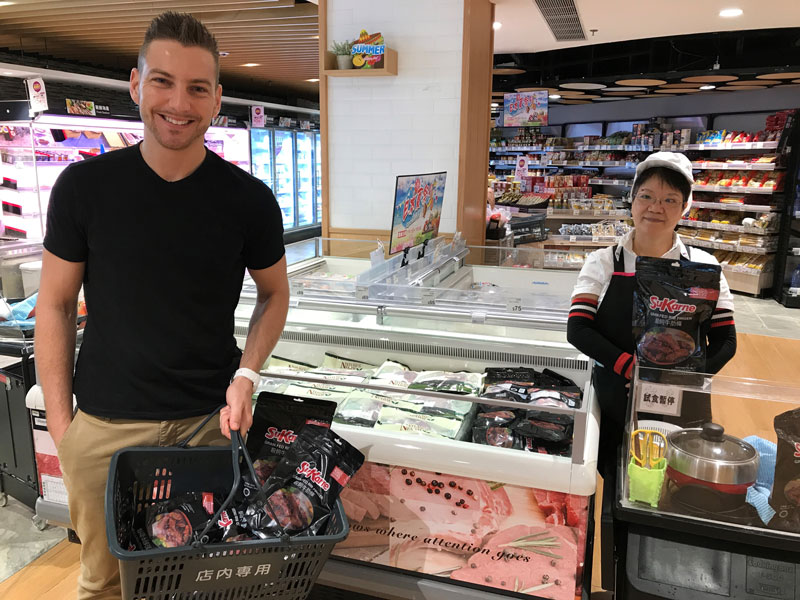 Explaining his company's motives for making this particular move, Neto said: "We see Hong Kong as providing an excellent business opportunity for growth and diversification. We have already introduced a pilot project with a Hong Kong supermarket chain, while we see online delivery as a model for the future with SuKarne products now offered as part of an early stage project with the online consumer site HKTVmall."
Currently, SuKarne sells chilled beef products to a number of other markets, and the company is studying the potential demand in Hong Kong and estimating possible sales volumes and is considering extending its range of product categories in the future.
SuKarne is interested in upgrading its presence in Hong Kong largely because the SAR is an optimal trading environment offering highly advanced international opportunities for easy market entry and a penchant for trying new products. Neto, however, added that the company is also aware that Hong Kong is an extremely competitive market, with importers free to pick and choose products in line with changing demands. In light of this, SuKarne is looking to focus on particular market niches within Hong Kong, while targeting the hospitality industry and possibly taking advantage of the many trade fair opportunities available. Explaining how this is affecting the company's development, Neto said: "We are learning to project and launch more products by studying demand and possible trade volumes."
Showcase for the GBA
SuKarne is hoping that its growing understanding of the Hong Kong market environment will help it find further opportunities in the GBA. Neto conceded that doing business in Hong Kong is simpler and clearer than on the mainland, mainly due to the separate customs and other regulatory issues currently in force in Hong Kong, Macao and Guangdong Province. He also said that he expects the GBA to change swiftly to suit the beef export business, adding that a unified customs standard modeled on Hong Kong would have a major upward effect on mainland sales.
Pointing out that Hong Kong can act as a showcase for the development of the GBA and the mainland in general, Neto said: "Hong Kong is the gold standard that can be used to grow the market in mainland China. It is safe, small and sophisticated and we currently ship direct to Hong Kong. In the future, we may need to provide credit facilities both in Hong Kong and on the mainland."
Neto also highlighted Hong Kong's established legal and arbitration systems, as well as its high-quality international professional services, and indicated that replicating them would be an important factor in creating new business in mainland cities, which have huge potential markets but do not enjoy such essential back-up services.
Neto was optimistic that the closer relationships being fostered between Hong Kong, Macao and Guangdong under the GBA project would help to initiate new trade frontiers, saying: "Currently, only one of our beef production plants in Mexico has been approved to provide products for mainland China customers, so hopefully the GBA blueprint will lead to big changes. For example, we'd like to be able to supply our beef to upmarket Macao and Hong Kong hotels and restaurants as well as those in mainland cities."
Lifestyle Uplift and Closer Connections
With the GBA blueprint including "life and leisure" improvements as well as trade and business opportunities among its overall goals, SuKarne's long-term aim is to provide premium beef products to increasingly upmarket outlets in the region. Last year, SuKarne's volume sales to Hong Kong grew by 22%, with the company expecting that to multiply in the near future. This will enable SuKarne to put in place the sort of integrated supply chain it uses in markets such as North America.
Explaining that Hong Kong's usefulness as a means of developing business in mainland China is particularly enhanced by its excellent logistics connections, Neto said: "The Hong Kong-Zhuhai-Macao Bridge will provide opportunities for beef products, allowing them to be trucked across the boundary."
Hong Kong is already a robust and growing base for the sale of mainly "grass-fed" beef products from Australia and Brazil. Greater levels of higher quality "grain fed" beef from Mexico will increase the range and diversification of this important food market.
Neto added that Hong Kong authorities and institutions have proved particularly adept at using and highlighting the advantages the SAR possesses for facilitating business. This includes the various exhibitions and campaigns promoting Hong Kong as a business centre. HKTDC has, for example, held workshops in Mexico City and seminars on doing business with Mexico in Hong Kong. It also expects a good attendance at its "Think Asia Think Hong Kong" event in Los Angeles in September 2019. InvestHK, meanwhile, provides promotion, help, service and tools aimed at providing foreign companies with the confidence to enter the Hong Kong, mainland China and other Asian markets.
Hong Kong
Macau
Mexico
Hong Kong
Mainland China
North America