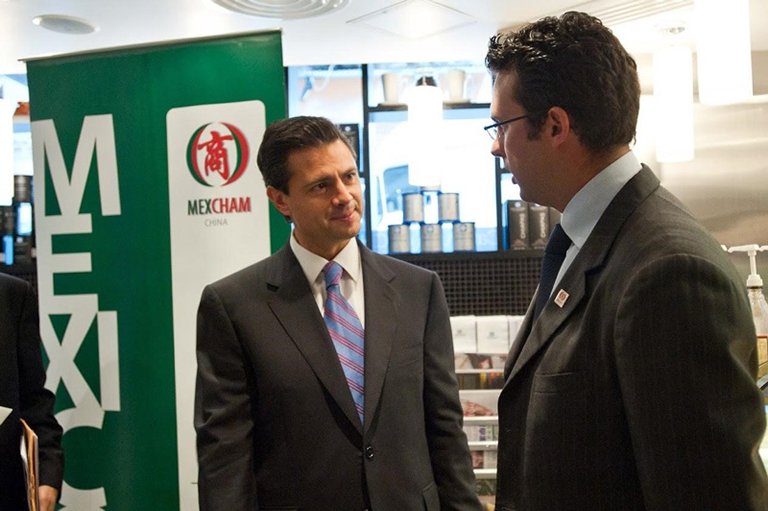 https://hkmb.hktdc.com/en/1X0AHP7Q
The Greater Bay Area: One Mexican Company's Journey of Opportunity
HKTDC Research spoke to Evaristo Treviño Berlanga, a Hong Kong-based Mexican lawyer who sees the Guangdong-Hong Kong-Macao Greater Bay Area as a boon for international trade
When Evaristo Treviño Berlanga, a Mexican lawyer, arrived in Hong Kong some 13 years ago, he wasted little time in burnishing his legal credentials in Asia, as he became the first Mexican to attain a Masters in Chinese and Comparative Law from the City University of Hong Kong. Then, after gaining experience in legal practice in the city, he decided to start a professional services firm. Initially focused on helping Mexican and other Latin American small- and medium-sized companies (SMEs) to enter the China and other Asian markets, it grew apace. He also found time to establish Mexico's Chamber of Commerce (MEXCHAM) in Hong Kong.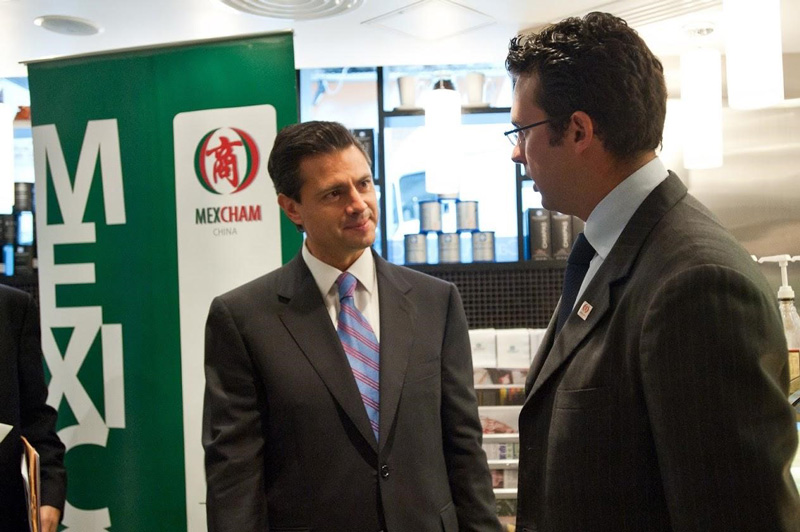 "There was a real need for Latin American SMEs to be properly represented to do business in mainland China," Treviño Berlanga told HKTDC Research. "Larger Latin American companies were different, with plenty of resources, but SMEs needed cost-effective services they could rely on –while Chinese companies needed help in understanding the Latin American markets they wished to enter."
As Founding Partner of La Nao Consulting, he now presides over a Hong Kong company with more than 360 SME clients, mostly from Mexico but also from Argentina, Chile, Colombia, Spain and Costa Rica, as well as France, Germany and the UK. With additional offices in Shanghai, Buenos Aires, the firm has language proficiency in English, Spanish, French, Chinese and Japanese, a real asset when it comes to dealing with the diverse requirements of its clients. Those clients offer a wide range of products and services, from electronics and auto parts to IT apps, food and wine.
Greater Bay Area Beckons Latin American Firms
The Guangdong-Hong Kong-Macao Greater Bay Area (GBA) blueprint represents the newest and – in Treviño Berlanga's opinion – the most extraordinary opportunity for his clients, given its scope in bringing nine mainland Chinese cities together with Hong Kong and Macao in what will be a substantial economic trading region.
He said: "The GBA is both a market to tap into and a market to purchase and export from." While it is currently little understood in Latin America, he added, he believes that is beginning to change as HKTDC, Invest Hong Kong and MEXCHAM – not to mention his own company – spread more and more information about the associated business prospects.
La Nao Consulting derives its name from "La Nao de la China," which refers to the Spanish trading ships that established maritime commercial routes between Europe and Asia in the 16th Century. In an echo of that, Treviño Berlanga's consultancy is steeped in the legal and regulatory requirements of 21st Century commerce and trade with China.
"We are a group of professionals from China and Latin America committed to make easier the entrance and access to trade for China setups by providing different types of services," he said. "We provide licensed corporate and accounting services, while our legal international services draw on our expertise and training to facilitate cross-border trade. So, for example, drafting agreements between Chinese and Mexican companies – China and Chile, China and Argentina, China and Spain – and taking into account regulations on both sides, collaborating with buyers and sellers in China, Mexico and Central America."
He added: "We also provide what we call 'corporate representations', advising, where appropriate, for companies to set up in Hong Kong when there are sales involving large entities like Walmart in Mexico and Central America. SMEs often don't have large offices and staff so we provide back office legal and administrative services."
Hong Kong: A Convenient Launchpad for China
"In this respect, it is very convenient for clients to have a company in Hong Kong," said Treviño Berlanga. "A lot of large retailers are present in Hong Kong, Shenzhen or Shanghai, so it makes sense to be paid within 90 days Free on Board (FOB) instead of going all the way to Mexico and waiting for import and delivery procedures, for example."
Additionally, La Nao Consulting has introduced a China Intelligence service so that if a Latin American company wants to enter China it can be given a choice of three recommended external firms to undertake research into the business prospects. "If it looks as if a market can be developed, then we can suggest entry and advise on the regulations, including whether it is better to go in alone as a single entity, whether it is better to start with a local distributor or agent or whether it is best to set up an office and sales promotion in China, and the related costs of doing so," said Treviño Berlanga.
In cultural terms, he believes Mexico is in step with China due to both having great cuisines and valuing family, with many relationships involving convivial conversations. "First we become friends, then we do business," he says. Nevertheless, there are differences. For example, it is hard for many business people to understand the Spanish-speaking world's concept of "mañana" (in English, "tomorrow", or at a future, unspecified time) which can be misinterpreted by those accustomed to date-defined business deals, particularly in relation to payments.
Laboratory for Sales
According to Treviño Berlanga, Hong Kong's familiarity with different business cultures, in addition to its reputation for quality in all aspects of trade, branding and sales, make it "the best laboratory for sales" for Latin American SMEs aiming to enter the mainland China market, particularly as the GBA comes to fruition.
"Hong Kong is a trend-setter for mainland Chinese consumers and most come to Hong Kong for shopping," he said. "So for Latin American companies, branding of products should be done in Hong Kong, where the size of the market is confined and they can afford to make mistakes. Whereas, given the huge size of the mainland China market, a mistake could be serious and even send a company bankrupt."
One example he gave in this context involved a Mexican company that wanted to market a pure honey product. It started by retailing in City'Super stores in Hong Kong, aiming not for high-volume sales but to establish the product's pedigree and quality.
"Unfortunately, the first batch of honey containers was not properly sealed, so the delivery was withdrawn and replaced by a new pallet the following day. This cost about US$40,000. If the same mistake had been in mainland China it would have been impossible to replace two or three containers, which the company could anyway not afford to do," he maintains.
Noting that Hong Kong's physical and logistical connectivity with Guangdong Province also makes sense with regard to the GBA market, he said: "The GBA will provide access and an easier way to define your next natural step to the China market".
Expectations for a Single Market
Treviño Berlanga envisages the GBA will bring administrative clarity and offer "a single market and a customs union" connecting Hong Kong with neighbouring cities. He added that its success will depend on the "free mobility of markets, goods, services and people" and that this will mean re-defining the different trade rules and jurisdictions currently in place between Hong Kong, Macau and the mainland in order to facilitate trade.
Expanding upon this, he said: "For example, Mezcal a fine Mexican beverage, can be imported to Hong Kong and Macau but cannot be imported to mainland China as it is not regulated there. Also, avocados from Mexico can only be imported from the State of Michoacan to the mainland, while there are no restrictions at all in Hong Kong, as a free port.
"I believe that under the GBA, China uniquely has the will and the ability to establish goals, including transport links. There has also been a great move by Hong Kong with the high-speed rail link to Guangzhou and the Hong Kong-Zhuhai-Macao Bridge."
Treviño Berlanga also sees technology playing an important role in providing easy access and mobility for GBA trade. "Connectivity for IPR [Intellectual Property Rights] protection and startups benefitting from reduced regulation will be key," he said. "A 'sharing economy' based on smart co-operation will ensure that each city will play its part, such as Dongguan for LEDs, Shenzhen for electronics and technology, continuing this industrial trend."
For Hong Kong, Treviño Berlanga sees financial services and dispute resolution as being the SAR's strongest contributions to the GBA, together with opportunities for raising capital and corporate startup infrastructure.
One La Nao client offering technology in mainland China decided to develop its capabilities at the Hong Kong Science Park, while another client developed its travelling app at Hong Kong's technology cluster, Cyberport. Above all, Treviño Berlanga believes Hong Kong possesses the cultural and professional expertise to attract Latin American companies at the same time as offering China-based companies credibility as they seek an international base from which to invest in Latin America.
Legal Services
Business Management & Consultancy
Mexico
North America
Mainland China
Hong Kong