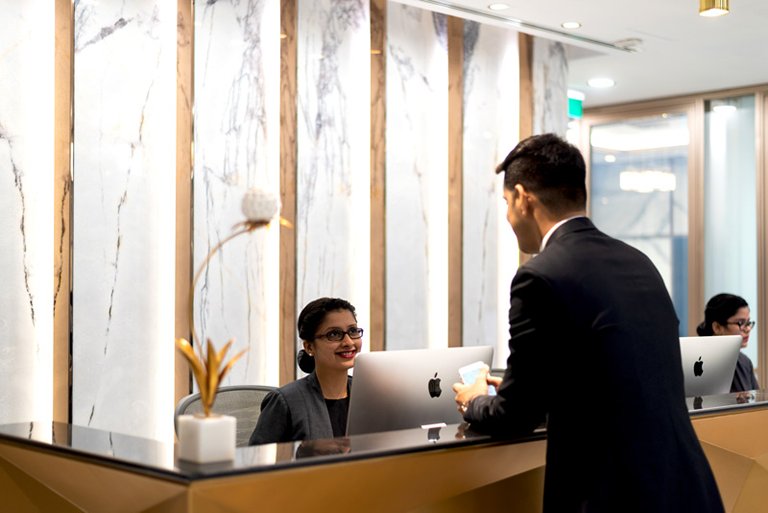 https://hkmb.hktdc.com/en/1X0AHP0X
Delivering High-End Hong Kong Workspace Solutions in the Emerging Markets
Interview with Todd Liipfert, Global Senior Development Director of The Executive Centre
Recent years have seen a spike in the demand for flexible workplace options, particularly for companies expanding into emerging markets. They are often faced with the challenge of finding a suitable office space which can offer a semblance of the convenience and security of their home locations, as well as the opportunities to network and increase their business potential in a new market.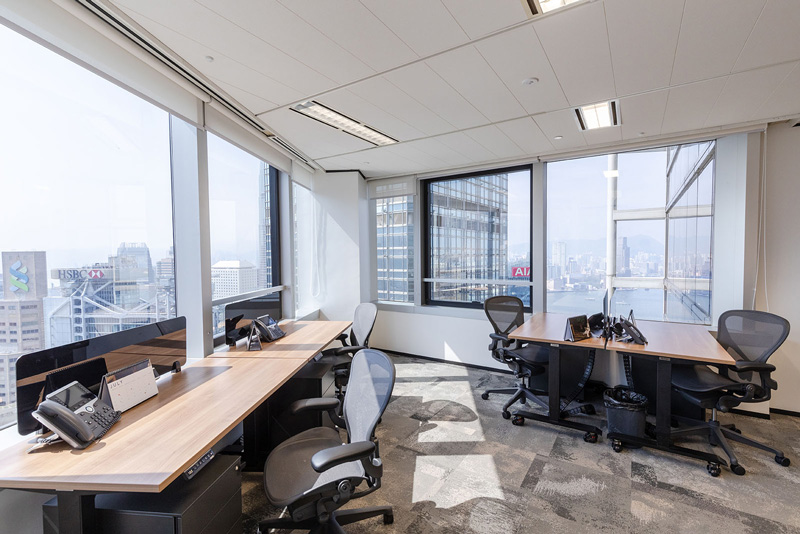 Since its founding in 1994, the Hong Kong-headquartered serviced office business, The Executive Centre (TEC), has emerged as a leading flexible workspace provider with more than 130 office sites across 32 cities in 14 countries. According to the company, it is the third largest serviced office business in Asia with annual turnover in excess of US$200 million. With a membership of more than 23,000 professionals, the company facilitates business connections and networking in a collaborative workspace of more than 2 million square feet across Asia-Pacific and the Middle East.
TEC's Global Senior Development Director, Todd Liipfert, spoke to HKTDC Research recently about the company's experiences in its expansion into the emerging markets of India, Sri Lanka, Southeast Asia and the Middle East. He said: "TEC's business strategy is demand driven development – to expand into the markets where our members need support, and provide premium enterprise solutions, co-working spaces each equipped with meeting facilities, video conferencing and a broad range of business concierge services. This, combined with meticulous due diligence and feasibility research in emerging market locations, ensures that TEC's expansions are always a success."
Hong Kong as a Market and a Launchpad
Paul Salnikow, TEC's founder and CEO, opened the first centre in Hong Kong and decided to make it the company headquarters for several genuine reasons. These included Hong Kong's well-established rule of law and the free flow of capital that made it a premier destination for business. Liipfert said: "Hong Kong is multi-lingual. Besides English, everyone has a second or third language. There was always a language to communicate and do business in." He also pointed out the strategic importance of Hong Kong's geographical location, saying: "Hong Kong is the bulls-eye of the Asian marketplace and it is only a few hours by flight to most emerging markets in Asia." Hong Kong's highly educated workforce was also a motivating factor.
Hong Kong was not only the company's launchpad but also one of its largest markets, second only to Shanghai. Liipfert said: "As the location of our headquarters, we find ourselves alongside a number of other leading Asian businesses in Hong Kong. While we do believe that every market requires a degree of local and regional focus and expertise, our experience of working with regional and global partners in Hong Kong enables us to deliver the best experience to our members, as well as to assist their growth in the region. "He added that the company has worked in partnership with a number of different incubators and start-up firms to host events and conferences in their facilities for such clients. He said: "A recent example is a number of events we organised in conjunction with RISE AI, a Southeast Asia's first corporate AI accelerator programme."
Asked how Hong Kong resources are utilised to support its clients in emerging markets, Liipfert said that the company's community programmes and forums offer clients the opportunity to participate and benefit from Hong Kong thought leadership. He said: "Where specialised expertise is required, TEC partners with professional business services firms from Hong Kong so that our members in emerging markets are fully taken care of. Events programming is driven by input from our clients, like our recent event in Hong Kong covering the tax implications of the new Greater Bay Area framework, featuring multiple speakers from KPMG."
Liipfert also described how Hong Kong businesses could in turn possibly benefit from the company's operational experience in emerging markets, saying: "With TEC's global network, including many in frontier markets, whether a TEC member is coming to India or Dubai for the first time or simply seeking to grow their business in these markets, TEC has the teams on the ground to deliver the same high-level business concierge service that our members enjoy in Hong Kong. These services include business registration assistance, corporate secretarial work, IT infrastructure solutions, and events planning among other customised assistance."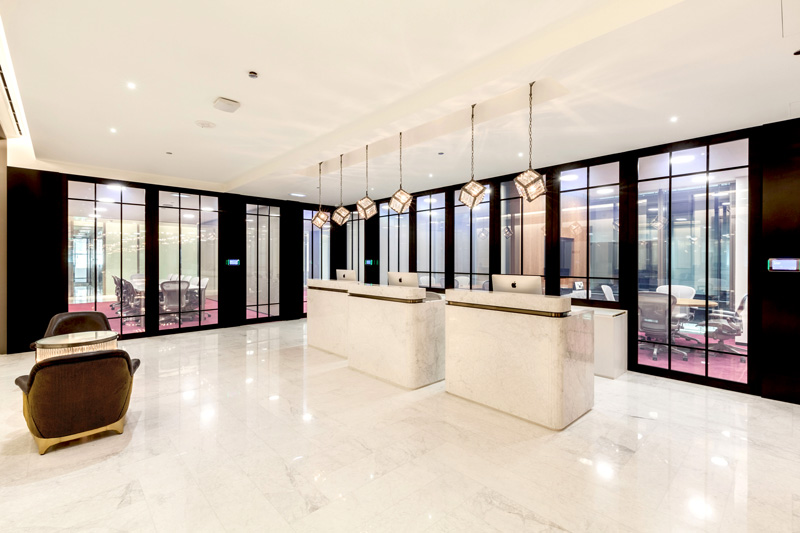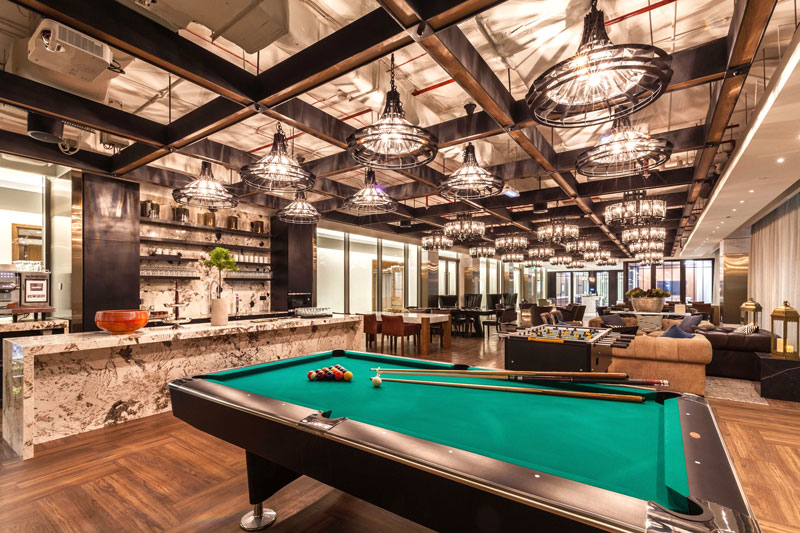 In 2018, TEC hosted over 500 events in its centres with over 10,000 attendees across 32 cities. Liipfert said: "These events are joined by our members and like-minded professionals in each market. There's no substitute for in-person networking and TEC strives to provide as many opportunities as possible. Being a member of TEC in Hong Kong means that one can reach out to the TEC network in emerging markets of India, Southeast Asia, or the Middle East for advice from other members who are already present and operating in these markets."
Familiar Solutions in Unfamiliar Operating Environments
TEC is focused on providing innovative services to both improve members' experience and drive revenue. The company's enterprise solutions provide office spaces customised to the business needs of clients, from layout to branding. Its ready-to-move-into private workspaces and serviced offices come with complementary business services, including global access to Executive Centres around the world.
The company also provides virtual office solutions, such as a prestigious business address, essential mail-handling and call-forwarding services. TEC also helps its members to build relationships and succeed through a dynamic in-centre events programme and a robust digital ecosystem.
Liipfert pointed out that a key company strength is its network of members ranging across diverse industries and geographies, saying: "Our major customer groups come from industries such as professional services, finance and technology; and range in size from small local businesses to multinationals (MNCs). In Hong Kong specifically, a majority of our members are in the financial and professional services sectors, while many tech companies are our clients in India. 76% of our members are from MNCs; hence an extremely high-quality global network of members, in which TEC also helps facilitate meaningful connections with the right people.
Another key advantage, according to Liipfert, is the choice of locations for the company's facilities. He said: "Clients choose TEC because of the great locations of our centres in emerging markets. TEC's workspaces are located in some of the most prestigious buildings in the central business districts of each city where it operates."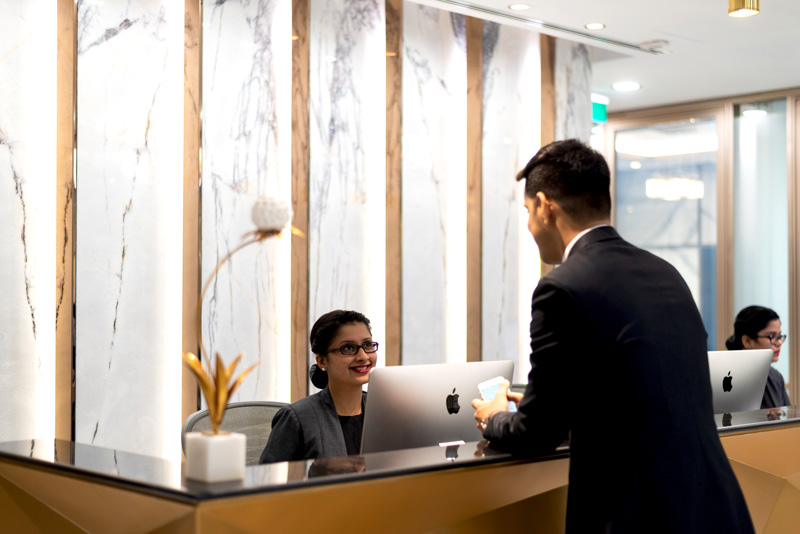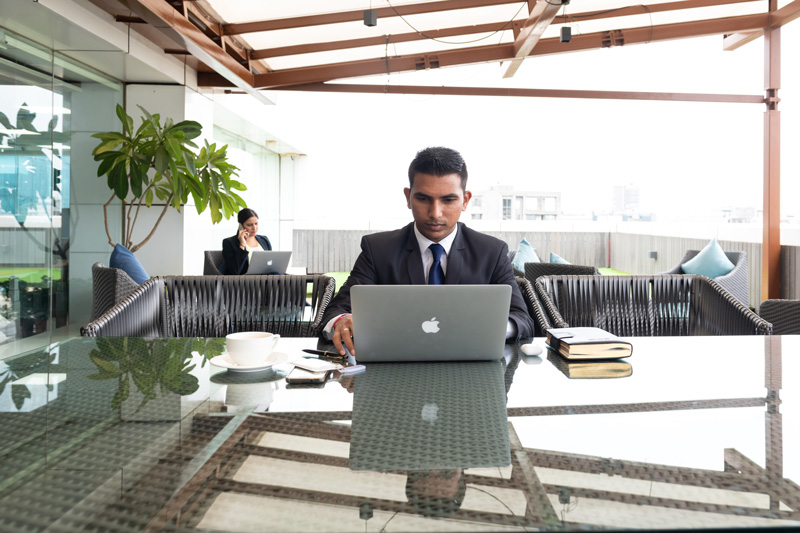 Demand-Driven Growth in Frontier Locations
Liipfert reiterated that the most important driver of the company's growth in emerging markets is the demand for high-end Hong Kong services. He said: "Our members and their companies are the ones who have helped us identify the markets where our business will be successful because they are the ones asking us to open new spaces for them. On the flip side, flexible workspace is an industry that is particularly well-suited to economies with quickly growing services sectors; both because MNCs are looking to establish and grow their footprints, and because domestic companies are emerging and need quality office space that aligns with their professional images."
Liipfert saw a variety of challenges in emerging markets, saying: "Every market is different both in terms of landlord and member profile. Our marketing strategies are fundamentally based on networking within the market to get to know the members and to understand their business needs.
"In some markets, members are especially concerned about the procedures to register their businesses. In others, the ability to accommodate growing headcount on short-notice is paramount. The key was to emphasise both our proven ability to accommodate these varying needs and our consistent high-level service and professional workspaces throughout."
TEC has been constantly evaluating new opportunities. Liipfert said: "Within existing markets, our centres tend to run quite full and so it is important to continue to grow with our members as they need larger and larger spaces. With new locations, our existing members can grow and new members with different space needs can fill their shoes. Likewise, corporates continue to change their strategy, especially in emerging markets. While Tier 2 cities in China and India become a larger focus for corporates, small headcount SMEs are seeking to expand their footprint to newer frontiers."
In conclusion, Liipfert reiterated the uniqueness of each market and therefore the need for specific know-how, saying: "The value of strong local partners and teams is the same across every market. We are a service business and so our focus is on best understanding those who are seeking our type of flexible product, including in our emerging market locations."
Accounting Services
Business Management & Consultancy
Hong Kong
British Indian Ocean Territory
United Arab Emirates
Hong Kong
Other Asian Countries
Middle East