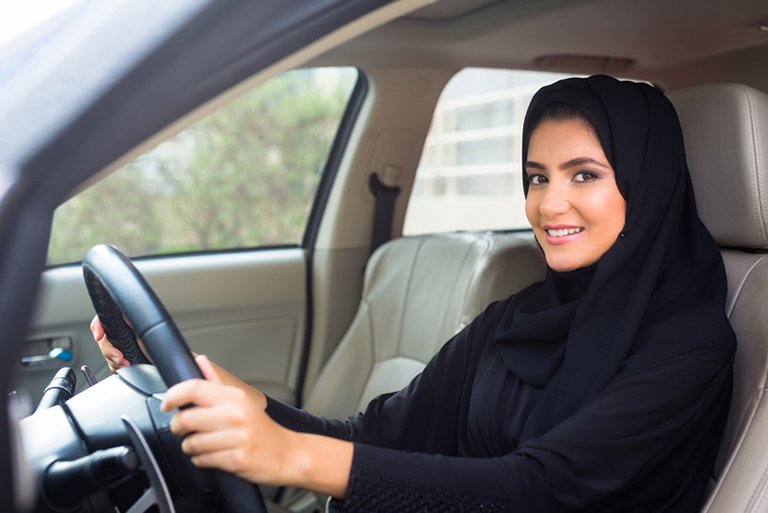 https://hkmb.hktdc.com/en/1X0AHHC9
Saudi Arabia: The Changing Role of Women
Reforms under Vision 2030, the national development plan, are bringing changes to Saudi Arabia, but none stand to benefit more than women, whose treatment has set this conservative country apart from the rest of the world for decades. As Vision 2030 focuses on enabling Saudi women's contribution to the economy as well as participation in social development, gender-segregated measures have been lifted to empower Saudi women. Female entrepreneurship is also being increasingly recognised in the kingdom.
With Saudi women's increasing participation in society and the workforce, businesses are presented with rising opportunities targeting Saudi women as they are becoming more significant in the country's economic development, as well as its consumer market. Business sectors worth noting and exploring include fashion and accessories, as well as fitness and wellness.
Evolving Economic Role of Saudi Women
Saudi women are important to the sustainable development of the country's human capital, and their empowerment is vital in its transformation. Saudi Arabia is taking strategic and proactive action to deliver one of its major goals outlined in Vision 2030 – to increase female participation in the workforce to 30%. In 2018, women made up only 15% of Saudi Arabia's total labour force, compared to a global figure of 39%.
Over the past year, we have witnessed remarkable transformation of female participation in the Saudi Arabian workforce. Saudi women can now start their own businesses without the consent of a husband or male relative, which was previously required under the country's guardianship system. The eased aspects of the guardianship system also grant women independent access to government services, jobs, education and health care without the need for prior consent.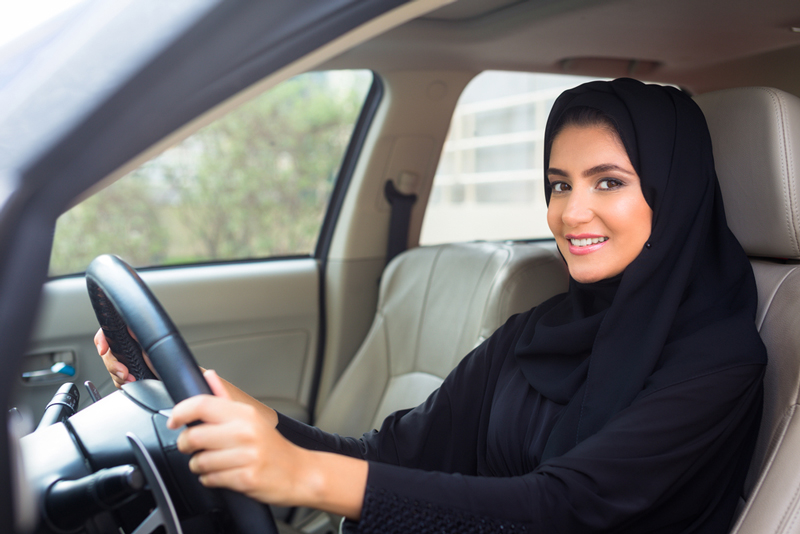 In the public sector, the Saudi government has opened up jobs targeted at women, such as legal researchers at the Ministry of Justice and positions at the airports and land-border crossings. Saudi Arabia has also appointed its first ever female ambassador, who will serve as the kingdom's ambassador to the US.
Last year, the country ended the world's only ban on women drivers, a welcoming step towards advancing the gender equality agenda and enabling the mobility of female workers. Prior to that, Saudi women depended on drivers, taxis or male relatives to travel around, including to work. The economic impact behind these changes are profound, as they undoubtedly remove major obstacles for Saudi women to join the labour market and provide a substantial increase in their spending power, offering the potential to create growth in Saudi consumer and private sector.
A Step Forward on Women's Rights
Besides the changing economic role of women, Saudi Arabia is also moving forward with its social modernisation and changing its decades-long social norms. In an interview with CBS television last March, Saudi Crowne Prince Mohammed bin Salman (widely known as MBS) commented that headscarf and abaya – a loose-fitting, full-length robe, are not mandatory for Saudi women, as long as their attire is decent and respectful. Women in Saudi Arabia had for decades been required to wear abaya (usually in black) and covered their hair and faces in public, a dress code strictly enforced by religious police.
The kingdom is also stepping up to ease rules on gender segregation. For the first time, Saudi women are now allowed to enter certain stadiums unaccompanied and attend sports events. Although they are required to be seated in the family section, which is separated from the male-only crowd, this marks another incremental step towards greater women's rights. At the same time, the country is hosting more and more gender-mixing cultural and entertainment events, such as the music concert at the FIA Formula E Championship and the first mixed-gender play – Take Away.
Market Opportunity: Fashion and Accessories
The relaxation of women's dress code has provided room for personal expression of fashion. In recent years, Saudi women have started wearing more colourful abayas in contrast with the traditional black ones. Abayas now come in different colours, styles, fabrics and patterns. In Jeddah, the Red Sea port city with more relaxed and cosmopolitan character, open abayas which reveal normal street clothes underneath are becoming more common.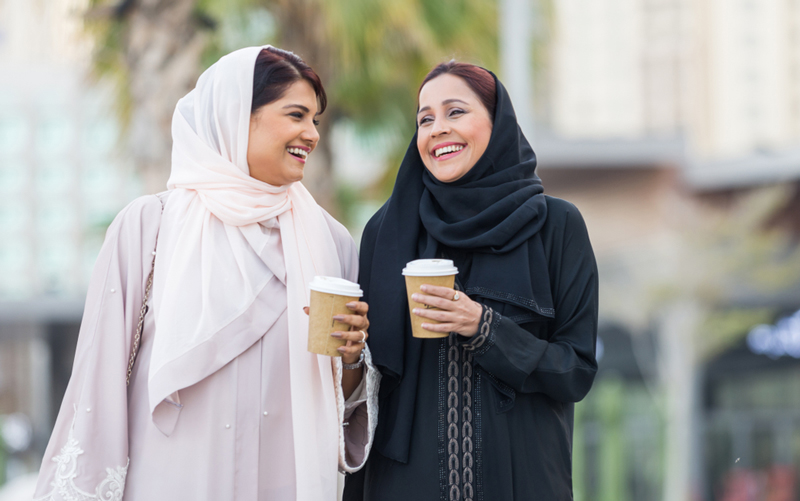 International fashion brands have started to embrace Arab culture. In the 2018 Milan Fashion Week, hijab-wearing Muslim models took centre stage on the runway, representing Italian brands Alberta Ferretti and Max Mara. Listed as an international fashion week alongside Paris and Milan, Riyadh hosted its first-ever Arab Fashion Week last year, with an ambitious plan to position Saudi Arabia as a hub for an emerging regional fashion industry.
As women enjoy greater freedom in fashion choice, a huge unaddressed market is presented for the fashion retail industry in Saudi Arabia. International clothing brands such as Dolce & Gabanna and Mango have started to launch modest clothing lines targeting Muslim females. Streetwear, such as jeans, long-sleeved blouses and floor-length dresses, are expected to gain momentum amid the kingdom's liberalisation drive. All these have promising implications for Hong Kong designers and apparel suppliers who are ready to fill the impending gap for fashionable and trendy clothing.
Besides apparel, fashion accessories such as handbags, jewellery and watches, have been important for Saudi women to stay stylish and fashionable. Because they were not able to be creative and showy with their clothing, one way to emphasize their style is by wearing accessories items. Given extensive experiences in OEM and ODM production, Hong Kong suppliers are clearly ready to enter the Saudi market with excellent design capabilities and quality standards.
Market Opportunity: Fitness and Wellness
Despite a regional reputation for inactivity, the fitness culture in Saudi Arabia has been spurred by increasing health awareness and government drives to improve the lifestyles of citizens. Currently, less than one-fifth of the Saudi population exercises at least once a week and the kingdom is aiming to double the number. In particular, the government is seeking to jump-start sports and fitness among women, where conservatives consider it immodest and have restricted it for decades in accordance with Shariah law.
In early 2017, the kingdom opened door to grant licences for the operation of female gyms, which focus on fitness and weight-loss activities, a move seen to encourage Saudi women to embrace healthier lifestyle to prevent diseases and obesity. International brands, such as Fitness First and Gold's Gym, have set up branches for women and NuYu, a Saudi Arabia-based women fitness chain, plans to grow its network from seven gyms to over 30 across the country. Curves, a US-based fitness chain, has also established its presence in Saudi Arabia under the franchising model.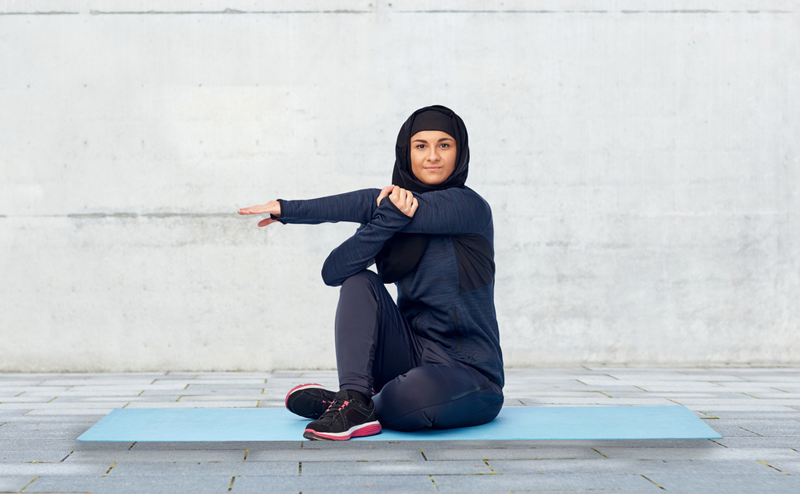 Amid gradual reforms of women's rights and rising health awareness in the kingdom, there is significant potential for growth within the untapped female fitness segment, presenting growing opportunities for Hong Kong service providers. Hong Kong hosts more than 700 gyms under a variety of operational formats, including chain-operated Fitness First, franchise-modelled Anytime Fitness, and other boutique fitness studios. Fitness service providers looking to tap into the Saudi market could make use of Hong Kong's edge in serving licensing and franchising business in the region for their business expansion. Businesses could also connect with the General Authority of Sports with regards to the issuance of licences.
The growing interest in fitness has also led to burgeoning market for fitness apparel and equipment. Last year, the mega sports brand Nike unveiled its first-ever sports hijab, allowing Saudi women to break barriers between exercising and their religion. The improving inclusive fitness environment and recognition of yoga as a sport in the kingdom have also driven demand for fitness equipment and gadgets, such as yoga mats and resistance bands. This largely underserved market offers some insight into the opportunities that Hong Kong suppliers can look out for, particularly in introducing unique and innovative fitness products and their OEM and ODM production.
Women Entrepreneurship On the Rise
Vision 2030 is introducing women to new levels of leadership and economic empowerment. In Saudi Arabia, female entrepreneurs are now establishing and managing more small and medium enterprises (SMEs). The number of female entrepreneurs has increased more than 35% over the last decade, accounting for almost two-fifth of entrepreneurs in the country in 2017.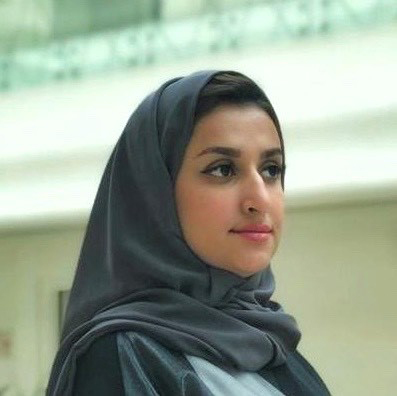 Alhanoof Alzahrani, co-founder of Saudi Arabia's first crowdfunding company, Scopeer, expressed her excitement and optimism on the rising opportunities presented for Saudi women in the business realm during an interview with HKTDC Research. She said: "Amid the economic diversification and push for women's empowerment, opportunities are everywhere. You just have to be creative and willing to take risks." Alhanoof added that technology sector in Saudi Arabia will offer pockets of opportunity for local and foreign investors, saying: "The country's push for digitalisation is expected to generate demand for technology talents, as well as service providers in supporting technology development. We are more than happy to establish collaboration with Hong Kong, which is known to be a technology and innovation hub in Asia."
Several initiatives and programmes have been launched in the country to promote and support entrepreneurship among young Saudi women. The General Authority of Small & Medium Enterprises (Monshaat), has introduced a loan guarantee programme and regulation to reduce administrative burden on SMEs. Workshops and training programmes are also offered to promote entrepreneurial culture among women university students under the Badir Technology Incubators and Accelerators Program.
Saudi Arabia
Middle East