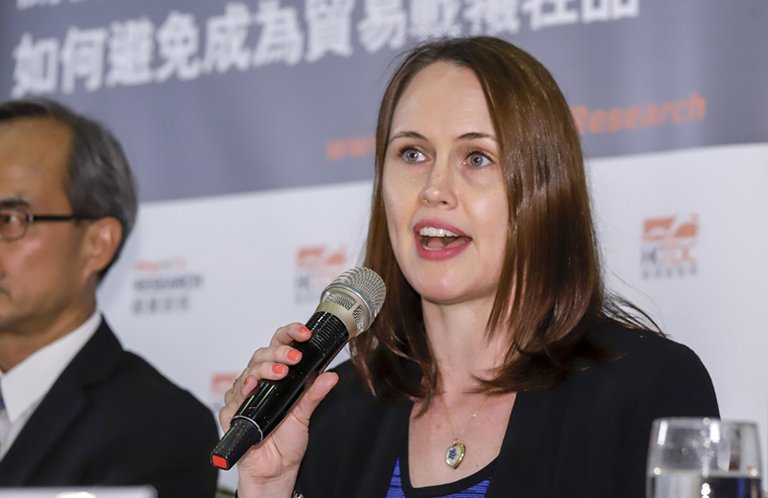 https://hkmb.hktdc.com/en/1X0AHH4H
The Greater Bay Area: Highlighting the Strengths of Hong Kong's Legal Sector
Leading lawyer sees huge opportunities for the city to provide a range of professional services
As a leading Asia-based lawyer for major global firm Akin Gump Strauss Hauer & Feld LLP, Tatman Savio has high expectations with regard to the Guangdong-Hong Kong-Macao Greater Bay Area (GBA). The blueprint was only formally announced in February 2019, but she already sees Hong Kong as being able to lead the area in legal and other professional services, as well as much else besides.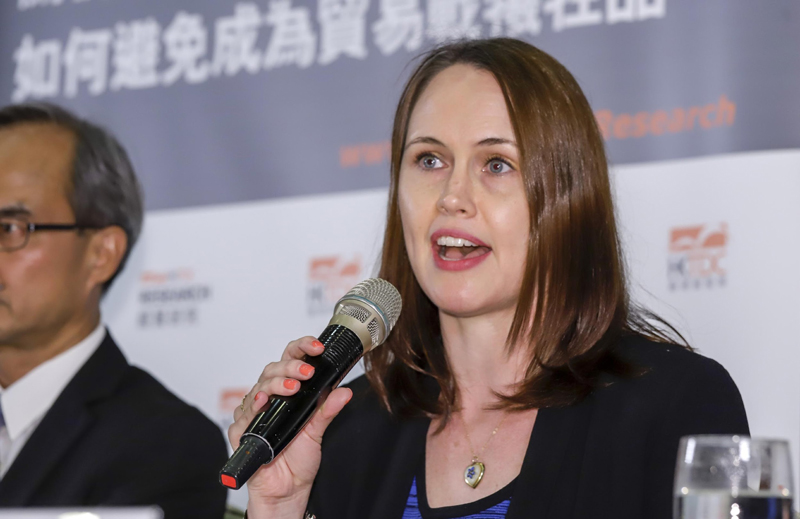 "As the GBA takes off, we believe this will only serve to spotlight Hong Kong's strengths further for professional services," Savio said. "We will be there with our clients to assess the transactions they want to pursue, whether it is mainland China investment from Hong Kong, or third-country companies entering the GBA to focus on Hong Kong, Macau or mainland China cities. We already help clients with a full spectrum of services related to cross-border transactions, including corporate, regulatory and compliance, and funds, and we would also be ready to implement dispute resolution procedures as they require."
The GBA will closely link nine major Guangdong provincial cities with the Hong Kong and Macau Special Administrative Regions (SARs) in an economic zone that is key to the next phase of China's national development. The area is China's leading economic powerhouse, with a combined GDP of US$1.6 trillion.
In particular, the development plan envisages the GBA becoming an international innovation and technology hub to eventually match Silicon Valley in the US. Among other goals, the zone will expedite infrastructure connectivity and deepen ties between the financial systems of Hong Kong and mainland China.
Under the blueprint's provisions, Hong Kong, Macau, Shenzhen and Guangzhou are regarded as priority cities, with the governments of each, and those of the other mainland cities, expected to increase levels of communication and co-operation. Hong Kong is earmarked for providing financial services, green and smart finance, and as a prime treasury centre.
Savio said: "The concept of the GBA is already gaining resonance as a complementary part of the Belt and Road Initiative, with its clear longevity. As our clients are highly interested in mainland China, they can see the GBA as a further commitment to Hong Kong's role within the region – an avenue for interaction with mainland China cities and overall investment in China."
Growing Legal Presence in Hong Kong
Akin Gump Strauss Hauer & Feld LLP, with 21 global offices, opened in Hong Kong seven years ago and has expanded in the city fourfold in that time. The Hong Kong office is now a regional hub, advising clients in mainland China and across the region on issues ranging from corporate law to financial restructuring, investment funds, litigation and international trade. Lawyers in the Hong Kong office work in close conjunction with the firm's offices in Beijing, Singapore and throughout the US, Europe and the Middle East.
The firm's clients include sovereign states, state-owned enterprises, investment firms, multinational corporates and mid-size companies ranging across sectors from technology to energy, financial services, transportation, logistics and many other industries. Many require regulatory and compliance advice, or support with internal investigations or litigation.
"Our clients view Hong Kong as being attractive for its talent pool, the prominence of the English language, the rule of law, the independence of the judiciary and the ease with which they can explore the mainland China market," said Savio. "Many of our clients are already heavily involved in the market in mainland China, such that Hong Kong's role in the GBA presents an excellent opportunity for a new level of investment."
Investment Drawn to Greater Bay Area
Savio sees GBA as confirming Hong Kong's role as a sound regulatory centre, and also as fuelling an uptick in investment in the city. "We see, for example, the potential for more initial public offerings (IPOs) and raising of capital in Hong Kong," she said. "In any transaction touching on the GBA, you will be dealing with cross-border market access, and contract formation will be at the core of market entry and investment opportunities. Our corporate and dispute resolution teams will continue to support our clients in that regard, especially given that Hong Kong will certainly remain an attractive forum for resolving disputes."
She added: "With three different legal jurisdictions, three different languages and three different currencies, the GBA shines a spotlight on Hong Kong's strong professional services market. Law firms, accounting firms and consulting firms already see Hong Kong as a gateway to mainland China. The GBA is going to underscore these capabilities."
Savio welcomes the GBA blueprint's focus on innovation and technology. "Sectors such as financial technology or crypto-currencies are areas where Hong Kong has had thought leadership and commercial leadership for some time as well as being a centre for an interchange of ideas with mainland Chinese cities," she said. "Additionally, Hong Kong is one of the busiest ports in the world, and it will continue to be a hub for importation and trans-shipment."
Global Context to Hong Kong's Trade Role
The United States treats Hong Kong as a non-sovereign entity distinct from mainland China for purposes of US domestic law. This relationship with the US is vital, according to Savio, particularly in view of the ongoing US-China trade conflict. She said: "Hong Kong's special status as a separate customs territory from mainland China is one of the reasons that it continues to be relevant and important: maintaining that status will be crucial for commercial operations and business opportunities in Hong Kong."
The GBA's co-development with China's massive Belt and Road Initiative – via which it is investing heavily in infrastructure projects and extending its trading and cultural footprint across Asia, the Middle East, Africa and Europe – is also significant, according to Savio.
"The GBA is less well-known than the Belt and Road Initiative, and Hong Kong's many Belt and Road related roles are increasingly being recognised," she said. "With supply chains already being reconfigured internationally, the GBA is not just a cross-boundary blueprint for Guangdong, Hong Kong and Macau, but could also involve companies from other countries in facilitating cross-border transactions. As a result, the GBA could well see a considerable complexity of transactions in play, with new players entering the region."
This means Hong Kong's legal and other professional services could find themselves dealing with a host of additional business activities. Savio said: "In terms of clients that want to be in the region, I can foresee those, for example, from the ASEAN region using Hong Kong as a pivot both for Belt and Road and GBA incentives and investment, with transactions going through Hong Kong from across the South-east Asian region. Hong Kong has traditionally been a hub for these activities, and the GBA will make Hong Kong's role more attractive and pronounced."
Trans-Jurisdictional Challenges
The essence of Hong Kong's role has much to do with surmounting the trans-jurisdictional challenges that arise in cross-border transactions, and it is here that firms like Savio's can field lawyers effectively.
"Our attorneys are qualified to practice law in numerous jurisdictions," she said. "We represent a diverse talent pool in terms of backgrounds, educational experiences and substantive practice areas, which makes our Hong Kong office particularly competitive in the marketplace."
The firm recruits locally and calls on a number of lawyers trained at Hong Kong tertiary institutions, which aligns with the GBA blueprint's identification of the SAR's higher education sector as being integral.
Savio contends that the GBA's evolution could see some companies with operations currently in Beijing and Shanghai choosing to also open up in southern China, and potentially use Hong Kong as a base. At the same time, GBA developments could see Hong Kong-based companies crossing the Hong Kong-Zhuhai-Macao Bridge and using Hong Kong's high-speed rail link to the mainland to take advantage of business opportunities in the other 10 cities.
However, Savio anticipates that specialised services firms, including law firms, will likely retain Hong Kong as a jurisdiction hub. She said: "GBA strengthens Hong Kong's role as an investment platform with a strong supporting services sector, while for litigation and other forms of dispute resolution, Hong Kong is unrivalled in the region as an attractive and acceptable forum when disputes may arise."
Mainland China
Hong Kong