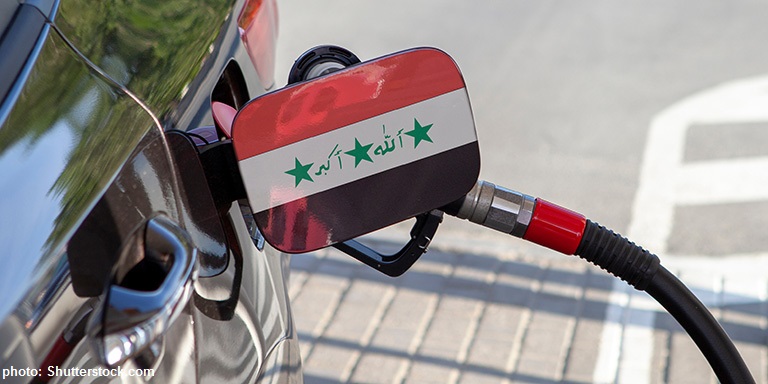 https://hkmb.hktdc.com/en/1X0AHGK4
Iraqi oil takes Belt and Road
The mainland steps up development funding for Iraqi oil and gas projects while also boosting the anticipated fuel import level.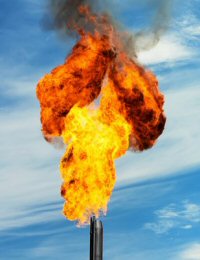 In recent years, Iraq's oil and gas sector has been boosted by significant investment from Mainland China within the framework of the wider Belt and Road Initiative. In a sign this trend is unlikely to abate anytime soon, the China Petroleum Engineering and Construction Corporation (CPECC) signed a US$280 million contract in February with Iraq's Basra Gas Company (BGC) to construct a natural gas liquids plant in the country's southern Basra province.

CPECC is a subsidiary of the China National Petroleum Corporation (CNPC), while BGC is a US$17 billion joint venture vehicle established 25 years ago to develop Iraq's gas reserves. Iraq's South Gas Company has a 51% shareholding in BGC, with the balance controlled by Royal Dutch Shell (44%) and the Mitsubishi Corp (5%).

The contract awarded to CPECC follows an earlier decision by the joint-venture partners to increase BGC's capacity by 40%. The new project will focus on the capture of flared gas from three major oilfields – Rumaila, West Qurna 1 and Zubair – and its conversion to dry gas for power generation and liquids for the domestic market and export. It is anticipated that work on the plant will be completed by the end of next year.
Central to the project is the development of the Basra Natural Gas Liquids facility at Ar Ratawi. Once fully commissioned, this gas-processing plant will be served by two trains, each with a processing capacity of 200 mmscf/d (million standard cubic feet per day), enabling BGC to increase its total capacity to 1.4 bcf/d (billion cubic feet per day) by the end of 2021. BGC will also be able to produce an increased level of higher-margin refrigerated liquefied petroleum gas for export from the refurbished and expanded storage and marine terminal within Basra's Um Qasr port.

Commenting on the significance of these recent developments, Marcus Antonini, Shell Iraq's Vice-president, said: "With BGC having recently achieved a new production high of more than 1 bcf/d, we are delighted to mark this growth milestone with the commission of an industry-leading competitive project that will reduce gas-flaring from the three Basra oil fields, thus increasing our dry gas supply and NGL export capabilities.

"This will bring significant and widespread societal benefits to the Basra region in terms of jobs, the environment and the security of energy supply."
Gas-flaring, which involves excess gas from oil wells being burnt off, is seen as constituting a significant waste of Iraq's natural resources. The country's government plans to end all flaring by 2021. It is believed that the practice costs the country nearly US$2.5 billion in lost revenue each year and, according to the World Bank, if the gas were trapped and utilised it would meet most of Iraq's domestic needs for gas-based power generation.

Flaring is also considered to have a hugely negative impact on the local environment, creating excessive atmospheric pollution and contributing substantially to increasing greenhouse-gas emissions. The new CPECC facility will help address such problems by preventing the transmission of the flared gases into the wider environment.

Mainland investment in Iraq's oil and gas sector has escalated over the past few years, as the Middle Eastern country's trade options have narrowed following the re-imposition of US sanctions. To date, CNPC has secured stakes in the Ahdab, Halfaya and Rumaila oilfields – with the latter the largest in Iraq and the sixth-largest in the world, with estimated oil reserves of 17 billion barrels. Through its PetroChina subsidiary, CNPC also has an interest in the West Qurna I field.

The China National Offshore Oil Corporation (CNOOC), meanwhile, has a stake in the Maysan Oil Fields, while Sinopec, through its Addax Petroleum subsidiary, has interests in the Taq Taq oilfield in Iraqi Kurdistan. In addition, last year, state-owned China Zhenhua Oil, along with two private mainland companies – the Geo-Jade Petroleum Corporation and the United Energy Group – secured field development deals with the Iraqi government.

Perhaps unsurprisingly, Iraqi oil exports to the mainland are expected to ramp up considerably in the near future. According to Alaa Al-Yasiri, Director General of SOMO, Iraq's state-owned marketing company, the country aims to supply the mainland with about 60% more crude oil this year than in 2018. This continues an already upward trajectory, with Iraqi crude-oil imports to China rising to 863,000 barrels per day for the first nine months of 2018, a 15% year-on-year increase.

Kicking off the expansion will be a Tianjin-based oil trading venture with Zhenhua Oil. Assessing the likely scale of this particular venture, Al-Yasiri said Iraq was anticipating annual sales of about 160,000 barrels a day, which would be via a number of smaller, independent refiners as well as through several larger petrochemical plants.

Related link
HKTDC Research
Hong Kong
Mainland China
Middle East
Iraq