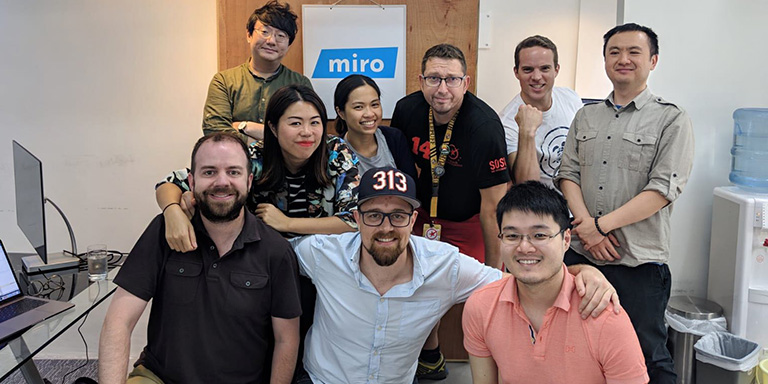 https://hkmb.hktdc.com/en/1X0AHD7Q
Start-up focuses on finish line
Mass sporting events provide a treasure-trove of data for brand owners.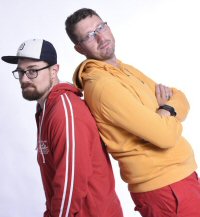 After completing a high-endurance sporting event like a marathon, most participants would want a photo of themselves in action. Multiply that by sheer numbers – 250 million bodies cross the finish line in running, cycling and triathlon events globally every year – and you can understand the scale of business that Hong Kong tech start-up Miro's founders, Jamie Wilde and Taylor Host, saw for their Artificial Intelligence-enabled computer vision solution that can identify runners by their bib number, no matter how big the field, and send them a photo almost instantly.

The speed of this technology is paramount to the partners' business case. "A runner is three to five times more likely to buy a photo if it is available to them on race day," Mr Wilde explained.
Brand tracking
But personal mementoes are only the beginning of the value Miro can add to the sporting industry. Brands will pay for information about who is wearing their shoes or apparel, and which particular style. Professional athletes have a need for technology that analyses their gait, which coaches can interpret to improve performance.

Leveraging their background delivering computer vision solutions for major corporates like McDonald's, the partners built the first version of Runner Tag – their tool for visual data mining – after-hours and launched it, together with Miro, the company, in April 2017.

Since its launch, Miro has built one of the largest structured body datasets in the world. To date, its solution has analysed 11.9 million runners competing in events in Asia, the United States and Europe, with a data pipeline delivering more than 25,000 new bodies every week. "We use this data to train AI that can identify individuals, detect brand preferences and analyse motion," explained Mr Wilde, Miro's Chief Technology Officer.

Their system does not take the photos but utilises the existing images taken by official event photographers. While the race participants receive their own photos instantly, Mr Wilde said that for privacy reasons, no personally identifiable information is shared with third parties. 

Shoe and apparel companies are keen to see how their products perform during real-world use – they don't need to know who is wearing them, he explained.

"Our analysis of the photography and videos from races allows us to derive anonymous aggregated data on how brands are represented."
Shoes and gear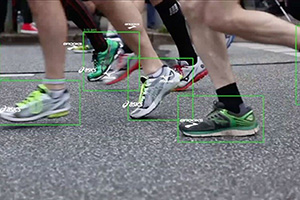 Relevant companies can buy access to the mined data under two of Miro's products, Shoe ID and Gear ID. The third product, Runner ID, is available only to race organisers and participants.

"The technology is equally applicable to team sports such as football and rugby," Mr Wilde said.

He said Miro's solution was developed for body analysis application, not facial recognition. However, organisers of major events may also derive insights to help manage crowd numbers at stadiums.

Mr Wilde, originally from the United Kingdom, and Mr Host, Miro's CEO, originally from the US, were both working in Hong Kong when they met and eventually teamed up to formulate their entrepreneurial vision.

Both were runners, and IT professionals – so they saw a market need, and had the know-how to craft a solution.
Mr Wilde said the past two years have seen an explosion in the application of AI tech moving from the research lab into the real world.

"From crowd management in stadiums to real-time feedback on form, we are seeing a revolution in the amount of data produced in sport and how that data can be used effectively," he said. "Computer vision techniques have long been used in sports to provide insights for top athletes – now the ubiquity of cloud computing allows companies to offer these benefits to every participant."

From a core team of four originally, Miro has grown to a staff of 10, and in January 2019 opened a US office Chicago, Illinois.

Their venture to date has been self-funded but after winning several start-up pitching competitions including Techsauce, Bangkok (July 2018), Mass Participation Asia, Singapore (December 2018), and SXSW Austin TX, US (March 2019), as well as being selected for the Business Angel Programme run by the British Chamber of Commerce in Hong Kong. Miro's founders are currently engaged in fundraising discussions with a group of investors led by San Francisco-based venture capital and investment firm SOSV (Sean O'Sullivan Ventures).

"We're looking for investment of US$2 million," Mr Wilde said. "This would allow is to grow our team and further extend our technology lead to meet our revenue and market share growth goals over the next two years."
Venture city
The partners said they were "in the right place" to kick-start their venture.

"Hong Kong is a great place to do business internationally," Mr Wilde said. "The city has very low entry barriers; an extremely friendly and easy to navigate taxation system; and special trade status with the United States. Hong Kong also has a great tech and start-up community."

He's seen the start-up ecosystem develop "tremendously" since relocating to Hong Kong in 2008, and now believes it to be Asia's best. "Hong Kong is becoming the place where start-ups can grow," Mr Wilde said.

For their particular business, it also helps that Hong Kong is such a sporting city, with a rolling programme of high-profile athletic events. The press is generous with their coverage, which helps give exposure to a fledgling brand, he added.

Miro is a sports tech company but the founders believe its capabilities are potentially applicable across a vast range of sectors.

"Everyone we speak to has a problem that can be solved with computer vision," Mr Wilde said. "Our dedicated team are passionate to work with event organisers and sponsors in bringing the power of machine learning and AI to participants across the globe, helping them to stay healthier and perform better."

Sports and leisure brands will be flocking to Hong Kong in July for the HKTDC Hong Kong Sports and Leisure Expo.

Related link
Miro