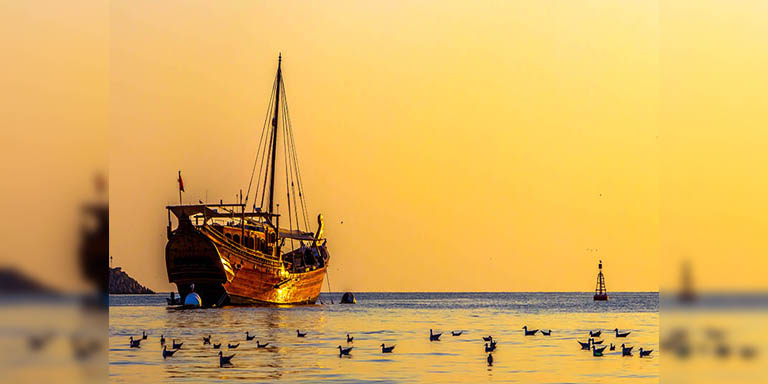 https://hkmb.hktdc.com/en/1X0AHD5S
Belt and Road-backed Oman economic zone attracts raft of global investors
European and Middle Eastern businesses pledge substantial support for mainland-backed Duqm Special Economic Zone.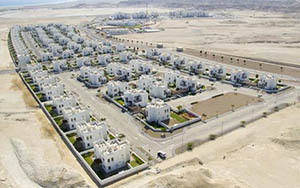 The past few months have seen significant developments at Oman's Duqm Special Economic Zone, a venture backed by Mainland China within the framework of the Belt and Road Initiative.

Conceived in 2011, the zone is the largest of its kind in the Middle East and North Africa region and covers more than 2,000 square kilometres, including 80km of coastline, in the southeastern desert of the Al Wusta Governorate. The zone takes its name from a former small fishing settlement some 550km south of Oman's capital, Muscat. Now the port of Duqm is being transformed, with the help of mainland investment, into a regional industrial centre said to represent an essential part of the Omani government's plans to diversify the country's economy beyond oil and gas.

Under a deal signed in May 2016, Oman Wanfang – a subsidiary of Wanfang China, from the Ningxia Hui Autonomous Region – is developing a 12.72 sq km industrial park at an estimated cost of US$9.7 billion. Highlighting the importance of the project, Lee Chee Khian, Chief Executive Officer of the Duqm Special Economic Zone Authority (SEZAD), which administers the zone, said: "The China-Oman [Duqm] Industrial Park is the most important foreign co-operation project in the Al Duqm Special Economic Zone and carries with it the high expectations of the Omani government and its people."

The project represents the largest industrial park investment made by a single economy in Oman and the largest mainland investment of that nature in any Arab country. Construction of necessary water, electricity and road infrastructure is already underway, with the park targeting enterprises from nine sectors, including petrochemicals, building materials and e-commerce. The park will ultimately be divided into three separate areas – heavy industry, light industry and a five-star hotel resort.

According to Sha Yanju, the park's Director, 10 mainland enterprises – from Hebei province, Liaoning province and Ningxia – have already committed to launching new production facilities within the park. In total, the agreed investments – covering everything from sea water desalination to power generation, chemical production and vehicle assembly – are expected to exceed US$3.2 billion.

Overall, this collaboration is seen as reflecting the strengthening ties between the two countries. At the end of 2016, the volume of mainland investment in Oman was valued at about US$2 billion, while bilateral trade was estimated to be worth US$17.2 billion. That same year, Omani oil exports to the mainland were 237 million barrels – 10% of all mainland oil imports. That made the mainland by far the largest importer of Omani oil, accounting for 77% of the sultanate's exports.

The massive upgrade to Duqm has been largely facilitated by mainland investors and a loan from the Beijing-based Asian
Infrastructure Investment Bank. The town and port now boast multiple five-star hotels, a recently opened airport and a network of new highways. It is expected that there will be an additional 100,000 new residents by 2020, taking the total population to 250,000.

Meanwhile, despite uncertainty on the geopolitical stage, the zone has enjoyed significant success in attracting investment from a diverse range of other overseas sources.

In the last few weeks of 2018, Arab Petroleum Investments Corporation (Apicorp), the multilateral lender owned by OAPEC, awarded US$100 million in construction financing to the Duqm Oil Refinery, a joint initiative between Oman and Kuwait. A US$99 million memorandum of understanding (MOU) was also signed with Dubai's Bin Zayed International Investment Group in order to develop a commercial, tourist, educational and recreational complex, while Al Shomookh Mining Industries signed an MOU with India's Anil Budar Group relating to the construction of a calcium hydroxide factory in Duqm at a cost of about US$247 million.

Furthermore, a consortium of four leading French companies – CMA CGM, EDF Renewables, FIVES and SUEZ – recently visited Oman on a mission to assess the investment opportunities on offer. Soon afterwards, Shell Oman announced it would be developing new fuel bunkering facilities at Duqm.

Saudi Arabia, through the Saudi Fund for Development, is also investing some US$210 million in a land-link to the Duqm Industrial Area and in a new fishing harbour. Another country joining the fray has been Iran, a fast-emerging trading partner for Oman, with its exports to the sultanate growing by 24.46% to US$520.71 million in 2017-18.
Related link
HKTDC Research
Hong Kong
Mainland China
Middle East
Oman