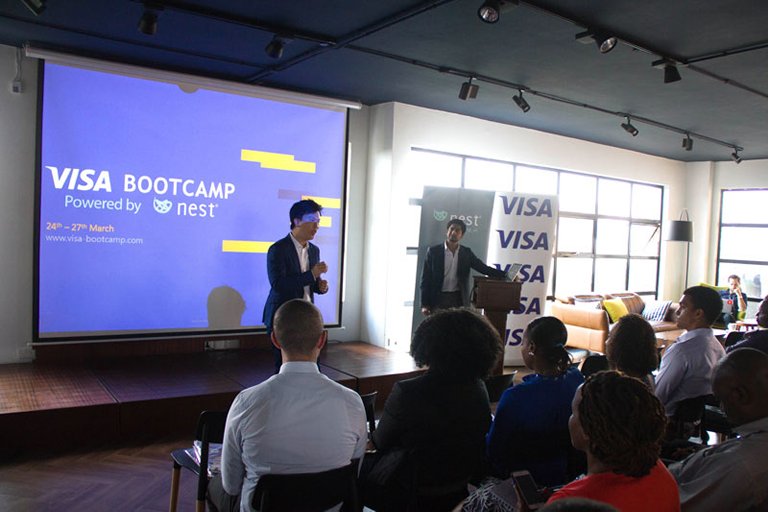 https://hkmb.hktdc.com/en/1X0AHBOF
Taking Hong Kong's Start-Up Best Practices to Emerging Markets
Interview with Lawrence Morgan, CEO of Nest
Hong Kong's vibrant start-up ecosystem has been supported in recent years by a number of government-led initiatives, as well as private sector communities. Among the latter, corporate incubators and accelerators have played an important role in nurturing a new generation of entrepreneurs, who are increasingly using emerging technologies to challenge traditional businesses.
In line with this trend, and as the global start-up landscape becomes increasingly interconnected, Hong Kong-based start-up accelerator, Nest, spread the city's best practices to Africa when it opened an office in the Kenyan capital of Nairobi in 2016. Founded in 2010, Nest runs corporate accelerator programmes, invests in seed-to-growth-stage start-ups, and runs an entrepreneurial community called Mettā. Nest also operates regional offices in Bangkok and Bahrain, expanding into these locations in 2017 and 2018 respectively.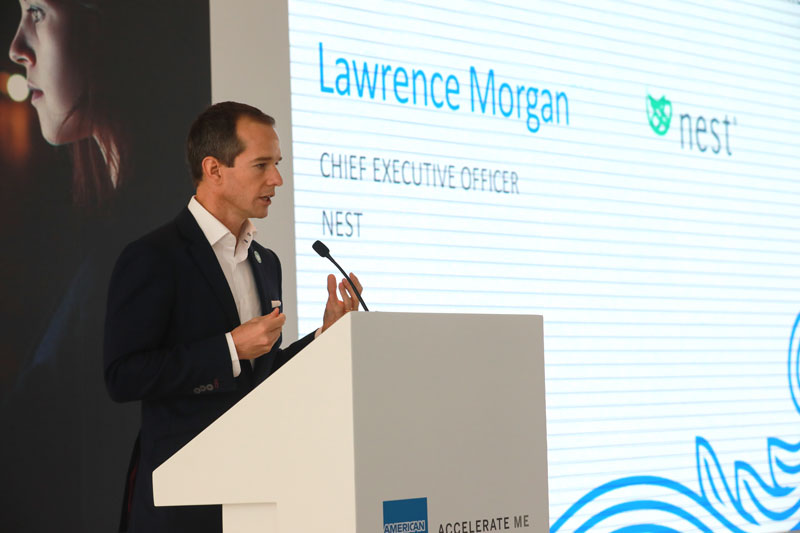 Nest's CEO, Lawrence Morgan, spoke to HKTDC Research recently about how the company used Hong Kong as a springboard to develop into emerging markets in Africa and the Middle East, its experiences in the two regional markets, and its expansion plans in the wider region. He said: "We have built an innovation ecosystem to connect the fast-growing markets of Asia, the Middle East, and Africa. Nest provides access for start-ups to scale and commercialise, and for corporates to foster innovation and adopt new technologies.
"Since 2015, over 174 start-ups have been accelerated with our corporate partners, including Bangkok Bank, INFINITI, FedEx, DBS, American Express Middle East (AMEX), and various governments."
Using Hong Kong as a Launch Pad to Expand into Frontier Markets
Morgan viewed Hong Kong as a natural base to launch the company's expansion into Africa and the Middle East, saying: "We founded Nest in Hong Kong since 2010, and we've been closely involved in the evolution of its start-up ecosystem, such as the planning of the first StartmeupHK Festival[1] and the development of the Mettā community, which aims to bring together all of the players in the ecosystem. It was therefore natural for Nest to leverage its strong foundations in Hong Kong, and to take this experience and knowledge to other emerging start-up hotspots, providing advisory services to institutions, building networks, and connecting existing private sector actors with new start-ups."
Morgan saw the Hong Kong head-office's role in the network as sharing accumulated know-how, applying that experience in new markets. He said: "Nest operates across multiple offices, so colleagues, including those based in Hong Kong, regularly collaborate cross-border. Recent design-thinking workshops in Bangkok involved colleagues from the Hong Kong headquarters. This way, we can ensure that Hong Kong's best practice learnings are shared across offices.
In terms of start-up financing, Morgan said that Nest does not formally partner with investors, but the company does maintain strong links with angel investors, family offices and venture capital (VC) firms in Hong Kong. He said: "Nest regularly hosts events to introduce local Hong Kong investors to our cohorts of global start-ups. We also introduce our start-ups to InvestHK and others dedicated to helping start-ups establish roots in Hong Kong."
Leveraging Local Partners for a Regionally-Focussed Market Entry Strategy
In line with global trends, the company's corporate partners have in recent years been focussed on fin-tech, smart cities, health-tech, and retail-tech. Morgan said: "Nest is industry-agnostic. We source start-ups globally and facilitate interaction between the start-up and the corporate client. This informed the company's decision to venture out of Hong Kong and expand to emerging markets.
"We see great potential to share innovation among the Asia, Middle East and Africa markets, as they have key socio-economic characteristics in common, namely young, digitally native populations and fast growing middle classes."
However, Morgan acknowledged that while there are similarities, each regional market is unique and requires a regionally-focussed market-entry strategy. He said: "We appreciate the need for localised solutions, and have therefore sought to leverage clients and partners in each market to help us build local understanding and track record. The company has pursued relationships with both the private sector and governments in emerging markets. Government institutions in emerging markets are also keen to learn how to support start-up ecosystems, and there is much that we can share from our experience in Hong Kong."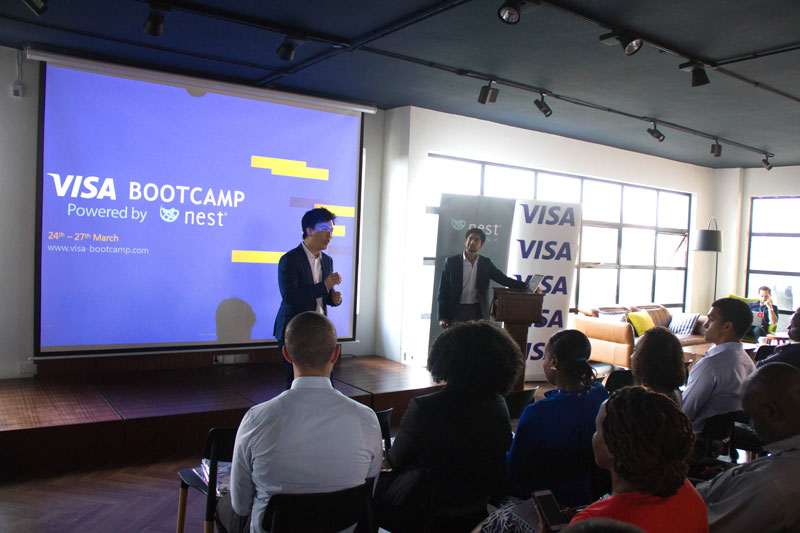 Morgan saw emerging markets as – at least in some ways - offering greater growth potential and fewer problems than more developed regions. He said: "Digital transformation is happening even more quickly in some emerging markets, as they are less hampered by legacy infrastructure. While the Hong Kong start-up industry is more mature, emerging markets are growing faster due to more government involvement. In Africa and the Middle East, we offer products and services more appropriate to early stage start-up ecosystems, such as investor training, advisory work, and boot camps."
Africa and the Middle East: the New Frontier for Disruption
According to Morgan, Nest was one of the early players in Hong Kong's start-up ecosystem, and owing to its experiences in helping start-ups to scale through its accelerator programmes, the company wanted to bring its expertise to connect the start-up ecosystems of Africa and the Middle East. He said: "We chose Kenya as a base because of its early fin-tech winners, like M-Pesa, whose mobile payment system has leapfrogged traditional banking.
"Kenya is also home to some exciting health-tech start-ups. We see huge opportunities for the Middle East and Africa because of their young populations, who grew up as digital natives. They are well educated and eager to solve tomorrow's biggest challenges. On top of that, several governments there are also very supportive of entrepreneurial initiatives to nurture the start-up ecosystems as a driver of economic development and job creation."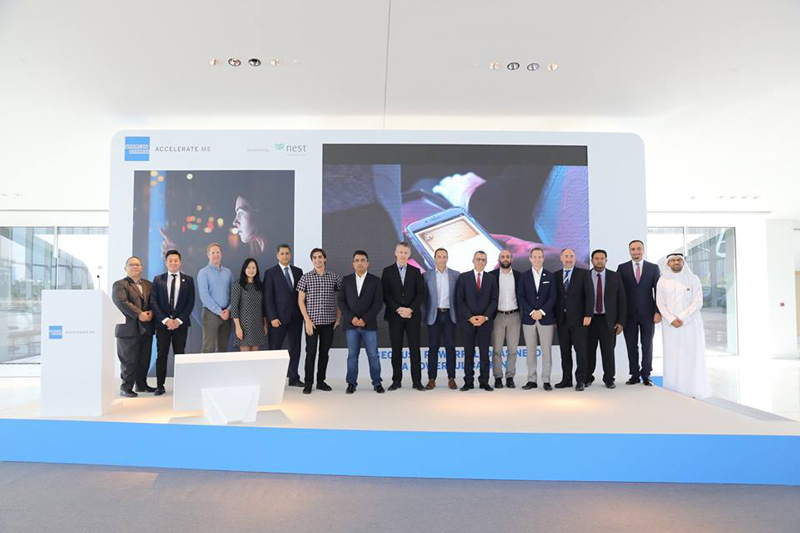 In Bahrain, Nest partnered with AMEX to run the country's first corporate accelerator, called Accelerate ME. Morgan saw the country as a strong access point to the Middle East, saying: "We chose Bahrain as our home in the Middle East as, like Hong Kong, it is a great 'gateway' to the wider region. From Bahrain, we are able to easily access Dubai, Abu Dhabi, Kuwait and other growing markets.
"Our first accelerator in Bahrain saw applications from promising start-ups in the UAE, Lebanon and Egypt. Saudi Arabia, Kuwait and Oman are all increasing support for local start-ups, while the UAE is still the most active in attracting and supporting global start-ups."
Morgan did sound a note of caution about operating in Africa, with some problems that may remain hard to overcome, even in an increasingly digital economy. He said: "Distances are much greater in Africa, but there are still strong relationships between the larger start-up hubs. Nest has held pop-up events in Uganda, and has already run a programme in South Africa, and additional collaborations in that market and others are certainly possible."
Looking ahead, the company plans to focus on its regional offices in Africa and the Middle East, and to strengthen the ecosystems in these locations by building connections between start-ups there. Morgan saw this process as still being in the very early stages, saying: "We feel like we're just getting started. Our goal is to continue fostering start-up corporate collaboration in our markets as well as continue to expand in Africa and the Middle East."
Localisation: the Key for Success in Emerging Markets
Morgan acknowledged that there were some challenges to overcome in leading the growth of new start up environments across the world. He said: "One of the biggest challenges we face is education. Corporate innovation and accelerators are still a relatively new concept in emerging markets and incumbents often don't see the need to innovate when business seems to be going well.
"We find that involving the CEO and more business unit heads in the planning process leads to better results as a 'top-down' approach is needed in a large organisation to drive change. It's important to involve more people early on so that they have a say and feel empowered to innovate. The result we see often is a fundamental cultural change that happens in the corporation after the programme ends."
According to Morgan, there is a huge opportunity in the frontier markets of Asia, Middle East and Africa for Hong Kong businesses. He did, however, emphasise that localisation is the key for success in these markets, saying "There is no substitute to spending extensive time in new markets to understand their unique needs and build critical ecosystem relationships. We have had good success with finding like-minded partners to ease the transition into a new market."
---
[1] The StartmeupHK Festival is a series of events that provide a platform for entrepreneurs, investors and industry leaders to share insights on the latest trends in innovation and technology.