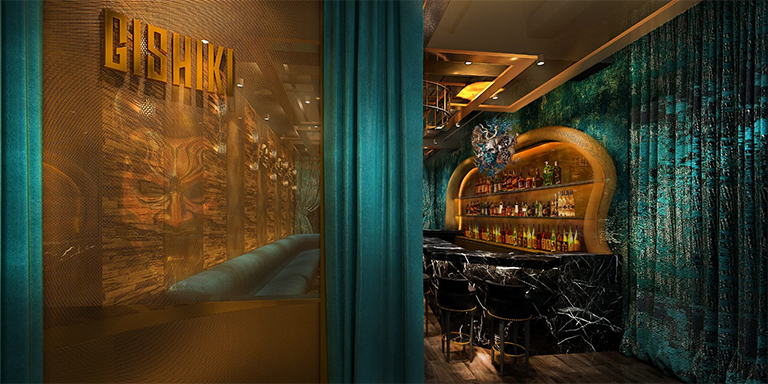 https://hkmb.hktdc.com/en/1X0AHASE
US hospitality free-thinker lights up Hong Kong
Following a string of successes in Asia, this entertainer moves into the core of the thriving region.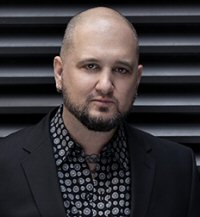 With food and beverage (F&B) in his DNA, New Yorker Daryl Scott followed the call of Asia to establish his unique style of entertainment venues.

Having designed, owned and operated more than 20 venues around the region – from Bangkok, Koh Samui and Phuket in Thailand to Phnom Penh in Cambodia – Mr Scott's two decades of experience in the F&B nightlife scene earned him the title "King of Clubs".

Despite his success elsewhere, the entrepreneur was drawn to Hong Kong, relocating to the city in 2017 and establishing his company, Futura Hospitality.
"Having visited the city for many years, I knew that to reach the pinnacle of success in Asia, you would have to be in Hong Kong," he explained. As a high-end hospitality operator, he saw Hong Kong as "my little New York City in Asia".

"I have a different style," Mr Scott continued. "I do very high-end venues, and unapologetically outrageous events. Because of the city's strong economy and the habits of the millennial generation, I thought I could take Hong Kong's F&B scene to the next level."
Star power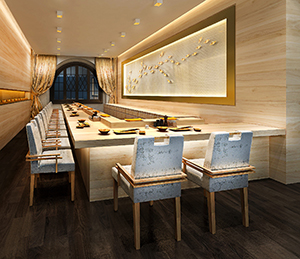 He is certainly well credentialed. Mr Scott said his family owned the first supper club in New York City in 1950, and as a boy he had mixed with stars such as Cher, Bette Midler and Barry Manilow. He became a record producer, representing P. Diddy's label, before moving to Asia to establish his F&B stable.

His business plan is expansive. Mr Scott intends to have five differently themed but equally edgy venues open in the Central business district (CBD) within the next 18 months.

The first two, hip cocktail bar Gishiki Lounge and omakase-style Japanese restaurant Sushi Zo, debuts in Tai Kwun, the revitalised Central Police Station compound on Hollywood Road, in May 2019.

A third venue on Hollywood Road, Fat Boy Chicken, will open in July as "Hong Kong's first bourbon bar and juke joint from New Orleans". Menage a Trois, a retro burlesque, French-style bar and bistro on Wyndham Street, should also open by July – and there are more in the pipeline.
Different experiences
Each venue has its own defining character. Fat Boy Chicken will serve different styles of free-range chicken in a waffle cone from lunchtime on, and is positioned to become "the ultimate party place" at night.

Gishiki Lounge – meaning "ritual" in Japanese – will provide a sensory drinking experience with new-style mixology. Sushi Zo aims to be the best omakase dining experience in Hong Kong. With only two sittings per day for a maximum of 14 people, the chefs are entrusted to create the menu each night based on the freshest fish and ingredients flown in daily from Japan.

His vision for Le Freak, a venue slated for opening in 2020, will blend F&B with e-entertainment. "I'm going to do hologram dancers on the bar," enthuses Mr Scott.

Mr Scott admits his concepts are kitsch, and even "whacky". "I'm trying to innovate here," he said.

All venues are clustered around the CBD "because of the volume you can do in Central, and the hours of operation versus other areas", He explained. "There are so many bankers and business men and women in that zone. Everyone works long hours in Hong Kong, and I want them to have fun," Mr Scott said.

Proximity also means Futura's venues can cross-promote the brand. "When people finish dining, they can come across the street for the greatest party ever," he said.
Pros and cons
Securing prime premises proved a challenge. As "the new kid on the block" in terms of hospitality operators in Hong Kong, Mr Scott, who designs all the venues himself, had to convince potential landlords that his concepts had merit. The fact that he was selected for one of the limited sites in Tai Kwun – from literally hundreds of applicants – is, he believes, a sign of the business community's confidence in Futura Hospitality.

But obtaining the licences was surprisingly easy, compared with other locations in Asia.

In addition to innovation as a core tenet of his business plan, Mr Scott is committed to hiring the best staff, and treating every customer like a VIP. "All my staff are part of my show," he says.

"What's going to set Futura Hospitality group aside is this: it's about delivering the full package to the marketplace. When you walk into my venues, I'm taking you to another world. I'm providing a luxurious dining setting, outrageous atmosphere, and fabulous entertainment."

This, Mr Scott believes, is the next level of F&B excellence that Hong Kong is ready for.
Related link
Tai Kwun Centre