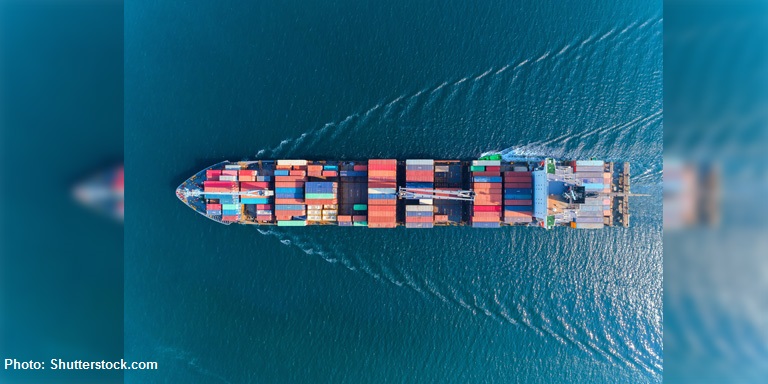 https://hkmb.hktdc.com/en/1X0AHAQG
US export-levy net widens
Trump administration will apply tariffs of as much as 25% on almost all imports from the mainland.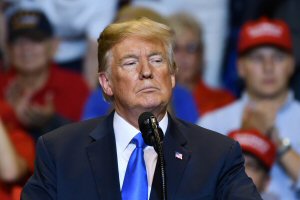 The Office of the United States Trade Representative (USTR) on Monday 13 May issued a notice that formally proposes to establish an additional duty of up to 25% under Section 301 of the Trade Act of 1974 on nearly all remaining imports from Mainland China, which are valued at approximately US$300 billion. The proposed list of 3,805 full and partial tariff subheadings includes key consumer items such as apparel, footwear, home textiles, and toys and games, as well as a range of machinery and electrical and electronic articles of Harmonized Schedule Chapters 84 and 85, but excludes pharmaceuticals, certain pharmaceutical inputs, select medical goods, rare earth materials and critical minerals. Moreover, product exclusions granted by USTR on prior tranches will not be affected.

The tariff increase could be implemented any time after 24 June in any amount up to 25%, on top of the regular rate of duty.
Beijing replies
Meanwhile, Beijing announced on the same day that it will increase retaliatory tariffs on US$60 billion worth of US goods as of 1 June after the administration of US President Donald Trump raised additional tariffs on US$200 billion worth of mainland goods on 10 May. With effect from 1 June, the mainland will raise the tariffs already in place on four separate lists of products imported from the US, as follows.
•           for 595 tariff lines, the tariff rate will remain at 5%
•           for 974 tariff lines, the tariff rate will increase from 5% to 10%
•           for 1,078 tariff lines, the tariff rate will increase from 10% to 20%
•           for 2,493 tariff lines, the tariff rate will increase from 10% to 25%

In addition, Beijing has announced a pilot programme that will allow companies who import, manufacture or use products subject to retaliatory tariffs on US goods to request an exclusion for those products.

Requests will be evaluated based on the difficulty of obtaining the products from sources other than the US, material injury from the tariff to the requestor, and any structural impact of the tariff on relevant industries. Any exclusions granted will remain in effect for one year.

The USTR is expected to soon publish a notice detailing the process to request product exclusions for List 3 goods.
The Hong Kong Special Administrative Government's Trade and Industry Department (TID) last week said there appears to be an exemption for the higher tariffs of 25% for goods already in transit to the US and exported before 10 May.
10 May deadline
According to the US Customs and Border Protection (CBP)'s Cargo Systems Messaging Service Bulletin issued on 9 May, for mainland goods in the US$200 billion list which entered for consumption, or were withdrawn from warehouse for consumption, on or after 12:01am eastern standard time on 10 May 2019, and exported to the US before 10 May 2019, the 10% duty rate will still apply. CBP is now working with USTR on additional guidance on the entry filing requirements for these imports.  

The increase in additional import duties for mainland goods covered by the 21 September 2018 Federal Register notice, as amended, is now effective on 10 May 2019. Effective with respect to goods entered for consumption, or withdrawn from warehouse for consumption, on or after 12:01am eastern standard time on 10 May 2019, and exported to the US on or after 10 May 2019, the rate of additional duties on imported articles classified in a subheading covered by the 21 September 2018 Federal Register notice, as amended, will be 25% ad valorem.

In the meantime, for goods entered on or after 10 May 2019, importers can pay the 25% duty and file a Post Summary Correction when filing instructions are available for the 10% duty. Alternatively, importers can delay filing their entry summary within the standard 10-day entry summary filing period until additional filing instructions are available for the 10% duty.

The Section 301 duties only apply to products of the mainland, and are based on the country of origin, not country of export.

The TID said that according to unofficial information from some sources, the CBP may require proof of the date of export for a shipment claiming to have been exported from the mainland before 10 May (probably a bill of lading).

"We shall closely monitor CBP's issuance of the additional official guidance note on entry filing requirements for imports mentioned above and keep you and the trade informed promptly," the TID said in a note to business chambers. "Meantime, you may consider alerting your Members as time is of essence for shipments to catch the window of avoiding the tariff increase to 25%."
The Hong Kong Trade Development Council will host a seminar at the SME Centre to give exporters advice on surviving – and thriving – amid the trade dispute.

Related link
US trade seminar
Legal Services
Business Management & Consultancy
Hong Kong
Mainland China