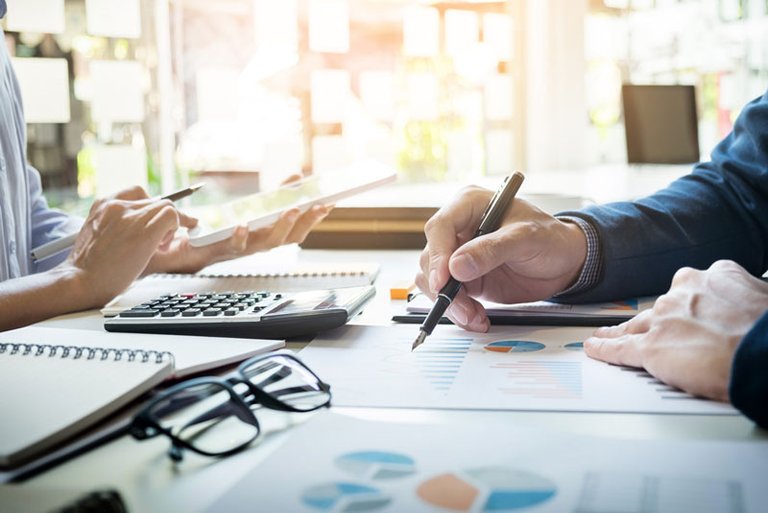 https://hkmb.hktdc.com/en/1X0AHA51
Hong Kong Companies in the GBA (4): Consultancy Service for Cross-Border Businesses
Interview with Camille Hui, Partner, and Dennis Tang, Partner, of Tang, Hui & Partners
Tang, Hui & Partners (TH & Partners) is a Hong Kong-based consultancy with a subsidiary in Shenzhen that provides operational and management consultancy solutions to cross-border clients in areas such as law, commerce, tax and corporate services, and helps clients explore business opportunities. They assist Hong Kong firms looking to branch out across the border and mainland companies wanting to expand into Hong Kong, in areas ranging from company formation, staffing and tax planning, to brand protection and applying for licences. Partners Dennis Tang and Camille Hui spoke recently to HKTDC Research about the differences in laws and regulations between Hong Kong and the mainland, as well as the key issues involved in setting up cross-border businesses. The examples they cited provide a useful guide to industry players interested in this activity.
Venturing into Consultancy
Tang and Hui both have years of experience in the legal profession. While handling their clients' legal matters, they spotted a business opportunity and teamed up to form TH & Partners. Hui explained that the company focuses on business consultancy relating to legal services, saying: "When I was working in a law firm, I came across clients who needed help on non-legal issues in addition to our legal services. For example, clients may want to set up a company or register their trademarks across the border or employ executives for their company. There are many business consultancy firms capable of handling this kind of work in Hong Kong, but not many are run by lawyers or are capable of providing a cross-border consultancy service.
"With the emergence of the Guangdong-Hong Kong-Macao Greater Bay Area concept, ties between Hong Kong and the mainland have become closer than ever before. More and more Hong Kong people are setting up companies on the mainland, and more and more mainlanders are setting up companies in Hong Kong. This has generated a good deal of demand for cross-border services. Our ambition is to develop into an outstanding consultancy firm that provides professional legal services for cross-border businesses, helping them in their operations and asset management."
TH & Partners opened its Hong Kong office in 2017 and a Shenzhen operation in 2018. Its team of lawyers and accountants mainly handles business consultancy originating from legal services, including cross-border legal and non-legal services, trust and corporate services, corporate consultancy, licence services, and annual audit and tax services. Setting out the company's thinking behind the company's decision to base themselves on both sides of the border, Hui said: "Since we mainly provide operational and management advice to cross-border businesses, we have set up offices in Hong Kong and Shenzhen to better serve our clients in both places. Our team is familiar with the laws and regulations on both sides and focuses on cross-border business. A team and business scope like ours is not in abundant supply in the market.
"At first, our Hong Kong clients mainly wanted services relating to their mainland business. Dennis, who is a Senior Partner at Yingke Law Firm [1], has a sound knowledge of Hong Kong and mainland laws and regulations. Together we can handle business in this area ourselves without having to look elsewhere for help."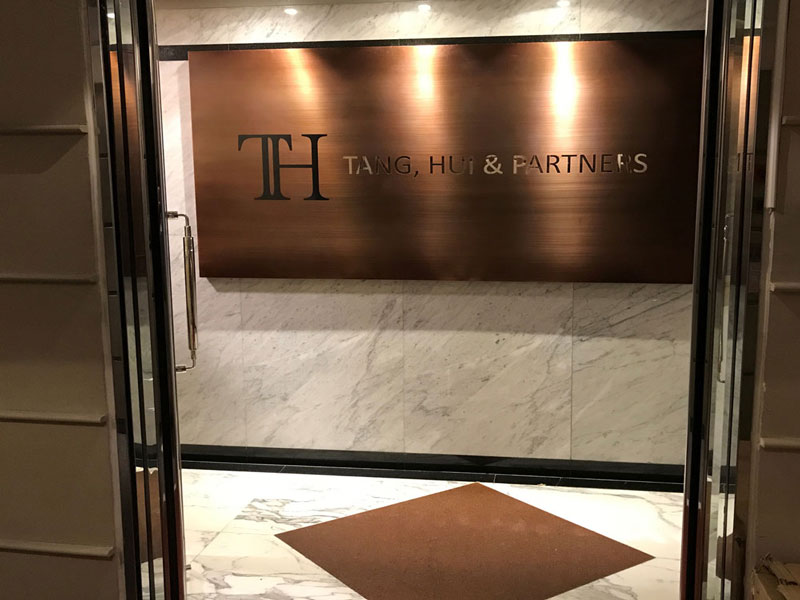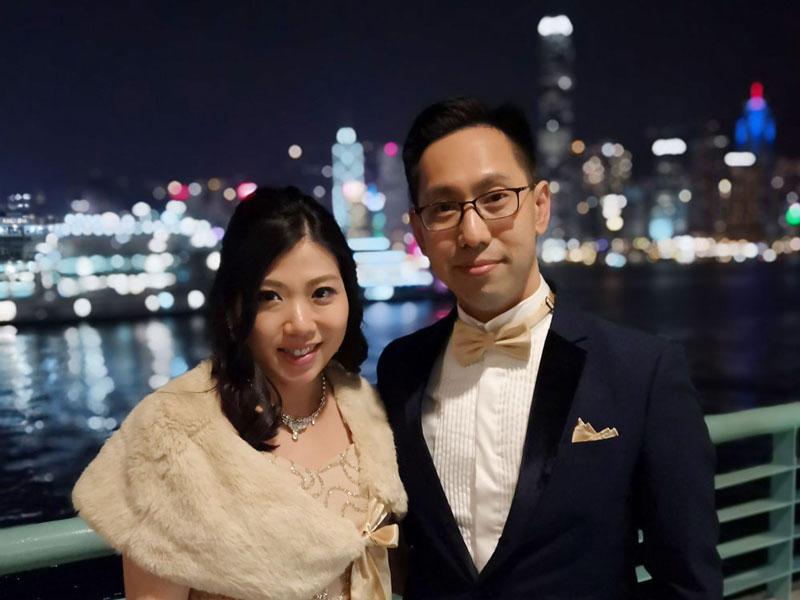 Helping Hong Kong Firms Branch Out
Most of TH & Partners' existing clients are Hong Kong firms with business on the mainland. Given the differences in the laws and regulations of the two places, they are likely to get into trouble if they simply rely on their experience of doing business in Hong Kong. Pointing out how companies can overcome that problem, Hui said: "We can help our clients and ensure that everything they do in Hong Kong and the mainland is legal and complies with the local laws and regulations."
One example Hui cites is that of trademark registration. In Hong Kong, trademark registration is mainly based on the first-to-use principle, with first-to-file playing a secondary role. On the mainland, however, whoever registers a trademark first owns that trademark. Hui explained that in the past this has caused problems for Hong Kong businesses, saying: "Many Hong Kong firms are unaware of this rule and just do what they usually do in Hong Kong, that is, apply for trademark registration after everything has been done. However, this approach does not work on the mainland and may easily result in pre-emptive registration. Many Hong Kong businesses sustained unnecessary losses of time and money and often had to withdraw their application and start all over again because they did not understand the mainland practice. If they had come to us in the first place, we could have given them suggestions as to what they needed to consider and do first. Priorities differ when laws and regulations are different."
Hong Kong firms planning to set up manufacturing facilities on the mainland may also get into trouble if they do not have a clear idea of mainland environmental regulations and labour laws, or if they hire local workers using Hong Kong employment contract terms. Warning that this can cost them money, Hui said: "Some Hong Kong firms may be aware of the presence of labour laws, but misinterpret or do not clearly understand the specific provisions. Should financial or labour disputes occur, their daily operations may be affected. They may even sustain losses as a result.
"For example, in Hong Kong, it is alright to fire an employee during his or her probation period, but this may be considered a violation of labour laws on the mainland. Under the Labour Contract Law of China, if an employer wishes to terminate its contract with an employee within the probation period on the grounds that the employee cannot satisfy the employment requirements, it must give ample proof that the employee cannot satisfy these requirements, including signed and confirmed conditions of employment, clear evaluation indicators, and proven facts of non-compliance acknowledged by the employee."
The service that TH & Partners provides covers more than just the differences between Hong Kong and mainland law, however. Tang explained that consideration must also be paid to variations in the business environment within the mainland, saying: "We can help our clients comply with local laws and regulations the moment they embark on their mainland venture. Even before they do so, we can analyse the policies of different cities for them and tell them which is best for them. In the Greater Bay Area (GBA), each city has its own unique industrial structure. For example, Dongguan is strong in manufacturing and Foshan is strong in domestic demand, but this slight industry division bias is not necessarily the decisive factor. We will base our considerations on the preferential policies offered by the local governments and our clients' own conditions."
Citing an example to illustrate this point, Tang said: "Hong Kong-invested companies are eligible for a preferential 15% enterprise income tax rate in seven sectors, including commercial services, travel and leisure, science, education and R&D, financial services, cultural and creative industry, and traditional Chinese medicine and healthcare. Shenzhen's Qianhai also has similar policy incentives to encourage investment in finance, modern logistics, information services, technology services and other professional services, and offers favourable terms in areas such as rent and manpower.
"When helping our clients settle and develop in the GBA market, we don't just look at the industrial strengths and policy offers of the place, but take into consideration the business they are in as well as their background and preferences. One of our clients is in the information technology (IT) business. It has just opened a company in Foshan, a place that offers preferential policies for IT companies. It has even won a startup subsidy worth several million RMB from the local government because it has obtained some relevant academic and technical qualifications."
Helping Mainland Clients Take Their Business to Hong Kong
TH & Partners has a growing number of clients from the mainland, especially the nine cities in the GBA. Explaining why this is becoming an increasingly important part of their business, Hui said: "Due to geographical proximity, clients in these cities are no strangers to Hong Kong and many of them are planning to set up companies in Hong Kong. This increases the demand for cross-border consultancy service.
"Some clients directly co-operate with companies offering corporate secretarial services in the territory, but secretaries are passive and only follow instructions. Since mainland clients are not familiar with Hong Kong laws and regulations, they often end up running into a snag. For example, they think that setting up a company in Hong Kong is the same as setting up a company on the mainland. They know nothing about the Companies Ordinance and have no idea where their responsibilities lie. Also, there is no one to remind them.
"They probably only hired a secretarial company to do things for them, but these companies usually work on the assumption that everyone knows the Companies Ordinance. They have no idea what documents they need to submit for annual audit, and don't know what to do about specific requirements in Hong Kong's business registration regulations. They don't even know what to do when they receive a court summons."
Adding that some clients only came to them for help after they received a summons, Hui said: "We have to help them withdraw their application and start all over again. Of course, they learn their lesson. When they set up a new company again, we tell them to be more mindful of procedural issues, not just the procedures of setting up a new company, but the responsibilities that follow."
Hui explained that TH & Partners can help their clients solve many of these procedural issues so they can concentrate on what they do best, saying: "Many people come to us because of our cross-border capabilities and because we know what they don't know. We can give them active reminders, telling them what they need to do and offering them recommendations instead of waiting for them to come to tell us what needs to be done."
Cross-Border Businesses Need Support
The mainland market is vast and rich in resources. Hong Kong and the mainland will become more closely-knit as the GBA develops. The number of cross-border enterprises will also grow. Given the differences between the two places in terms of laws and regulations, tax systems, industry rules and so on, it is very important for cross-border enterprises to become familiar with these differences.
Pointing out that without such familiarity, cross-border companies can run into difficulties, Tang said: "An enterprise can only expect everything to go smoothly if it seeks professional assistance and listens to the opinions of professionals on the laws and tax systems on both sides before launching a cross-border business. Access to the mainland market is divided into encouraged, restricted and prohibited categories. Before setting up a business, it is necessary first to find out whether there are any access restrictions involved. For example, a company needs to complete record filing with the Ministry of Industry and Information Technology before it is allowed to provide internet content provider (ICP) services. It should not rashly set up a business only to find out afterwards that its scope does not cover such services.
"You should have a full grasp of the whole picture before setting up a company. You should consult experienced professional people, understand the possible situations and be prepared for any eventualities. For example, a company may initially only plan to provide an internet service but may later want to try its hand at payment gateway [2], even private equity business - not knowing that each business faces different access restrictions and requirements. If all the aspects haven't been properly considered, this could lead to a change of plan halfway through which would mean that everything done will go to waste and the company must start from the beginning again.
"Our clients may not have thought of this in the first place, which is why they need someone to remind them what may lie ahead. When running a company, you should seek the assistance of a professional consultancy firm that can provide you with advice and solutions, rather than going to a lawyer after getting into trouble, as this is costly and may affect the normal running of your company."
Hong Kong's Role
Hong Kong acts as a bridge between mainland China and the world, and the movement of foreign exchange into and out of the territory is relatively simple and convenient. Because it has a legal system that is consistent with international practice, it has an important role to play in the signing of contracts and the settlement of disputes. This, together with its simple, low-rate and competitive tax system, creates a sound business environment for the territory.
Tang suggested that Hong Kong's international diversity also makes it a good place for cross-border business, saying: "Hong Kong is a bilingual society with Chinese and English as official languages and three spoken languages/dialects, including Cantonese, English and Putonghua. Written Chinese and Putonghua are used on the mainland. Contracts signed in English by foreigners can easily be handled in Hong Kong but need to be translated on the mainland. In language and culture terms, Hong Kong people are more familiar with and have a better understanding of foreign cultures. Many foreign companies use Hong Kong as their stepping stone to the mainland market.
With lawyers in both Hong Kong and Shenzhen who are well-versed in the legal and tax systems of both places, TH & Partners can provide clients in the GBA with a consultancy service for the operation of cross-border businesses and the management of assets. Summarising what he sees as the firm's role, Tang said: "Just as Hong Kong itself acts as a bridge between the mainland and the rest of the world, we also serve as a bridge between the mainland and Hong Kong, helping Hong Kong firms branch out more smoothly to the mainland and mainland firms break into the Hong Kong market to promote the economic development of both."
---
[1] Yingke Law Firm is an international law firm headquartered in Beijing with a service network covering 53 countries and territories and 113 key cities.
[2] Payment gateways provide the interface between banking and financial network systems and internet networks. Payment gateways are servers operated by banks which convert internet-transmitted data into the internal data of financial institutions, or designated by third parties that handle the payment information of businesses and customers' payment instructions.
Legal Services
Business Management & Consultancy
Hong Kong
Macau
Hong Kong
Mainland China