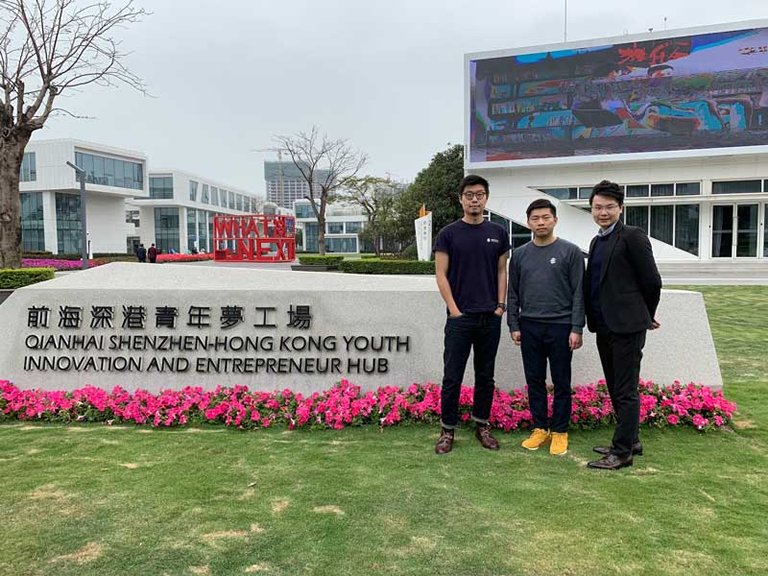 https://hkmb.hktdc.com/en/1X0AH963
Hong Kong Companies in the GBA (3): Tapping the Building Automation Systems Market
Interview with Dr Abraham Lam, Co-founder and CEO, and Patrick Siu, Co-founder and COO, of Hong Kong Mega Automation Limited and Shenzhen Fusquare Technology Limited
Established in Hong Kong in 2013, Mega Automation Limited specialises in providing professional building automation solutions. In 2016, it set up a research and development (R&D) team in Qianhai, Shenzhen, and founded Shenzhen Fusquare Technology Limited to capitalise on the opportunities arising from the proposed Guangdong-Hong Kong-Macao Greater Bay Area (GBA). Using its technologies and the experience gained in Hong Kong's building automation systems market, it focuses on developing modern integrated products for markets in both Hong Kong and mainland China. Speaking to HKTDC Research, Dr Abraham Lam, Fusquare Technology's Chief Executive Officer (CEO), and the company's Chief Operating Officer (COO) Patrick Siu explained why they chose Qianhai, Shenzhen, and shared their experience of the R&D of building automation systems in the GBA.
R&D Focus: Building Automation Systems and Products
Mega Automation specialises in the provision of building control system services for commercial buildings in Hong Kong. The first projects they worked on allowed the company's two founders to identify industry weaknesses. They found that for decades the local market for traditional building control systems had been dominated by the brands and products of US and European companies, which had not made any significant innovations in the products themselves. Explaining how this had created a gap in the market, Siu said: "Our Hong Kong clients, including real estate developers and architectural consultancy companies, were devising new directions and elements for building designs. Yet when they were put into practice, we found that the existing range of building control systems and products could not fully meet their needs. This prompted us to create our own products to fill the gap."
In 2016, Lam and Siu founded Fusquare Technology in Qianhai, in Shenzhen, where they set up an R&D team to develop building automation systems and products. Siu recalled how that came about, saying: "It was a mere coincidence that we made such a move. At the time, Qianhai was being heavily publicised with policies and incentives designed to attract new ventures headed by young people from Hong Kong. So we chose the Qianhai Shenzhen-Hong Kong Youth Innovation and Entrepreneur Hub as our location and moved into one of its incubator units in 2016."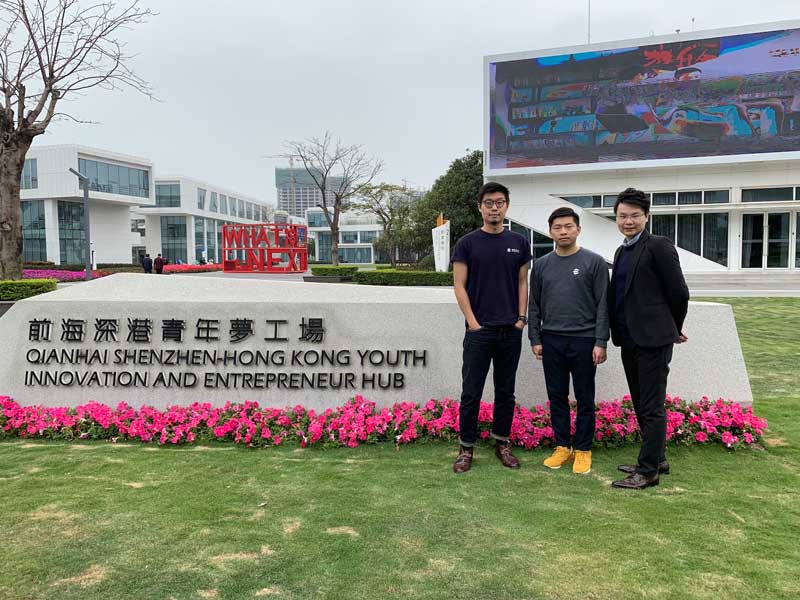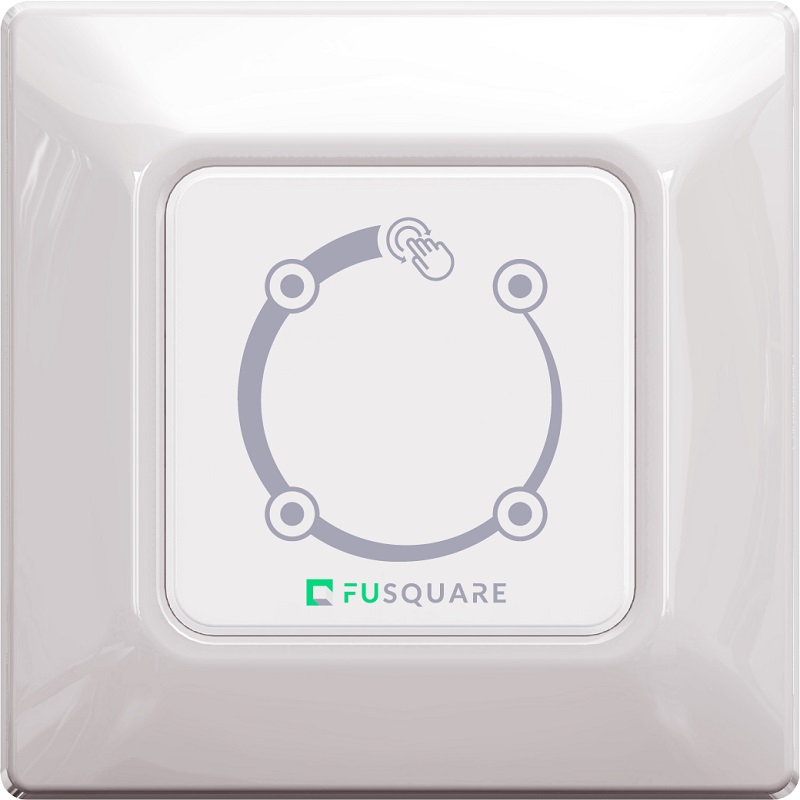 The current R&D direction of Fusquare Technology is to integrate building control systems with the internet of things (IoT) and cloud platforms to allow users to interact with building services through the simplest means. Siu described how this works, saying: "Dr Lam, our team and I all have experience in software product development and software engineering. We set up a dedicated team in Qianhai for the research and development of cloud-managed platforms and IoT-based hardware products that link up various building services for user control and monitoring through cloud platforms so as to provide a greater comfort level to occupants of the buildings. "Take air conditioning as an example. Existing central air conditioning systems in most commercial buildings don't take into account users' comfort. The air conditioning temperatures of most common areas in Hong Kong are set on the low side, which not only makes users uncomfortable and thereby undermines their efficiency, but also leads to energy wastage."
In contrast, Fusquare Technology makes use of the data collected from the temperature and humidity sensors installed at different locations in the buildings, and compares it with user preferences transmitted through mobile apps in order to build up human thermal comfort models based on artificial intelligence (AI) algorithms. It allows the air conditioning control systems to regulate the temperature according to the needs of users of different spaces in order to both achieve energy conservation and enhance the overall user comfort level.
Differences in Market Development Between Mainland and Hong Kong
Compared to mainland China, Hong Kong has a more mature market of building automation systems where local commercial buildings and property management companies have better knowledge and a higher utilisation rate in building automation systems than their mainland counterparts. Listing the reasons for this difference between the two markets, Siu said: "The stronger demands for energy conservation and environmental protection in the Hong Kong market have spurred the demand for building automation systems. Besides, real estate developers of Hong Kong are more forward looking. Being a solutions provider that co-operates directly with these clients, our Hong Kong company can introduce more innovation to help turn their ideas into feasible solutions."
Siu added that the feedback between his company and the clients makes this a two-way process, saying: "The information we collect about clients' requirements and ideas will evolve into our own requirements and standards for future projects of a similar nature, which will in turn upgrade our own products continuously. Hong Kong has an established market for the application of building automation systems. The practical experience we have gained here can help us introduce ongoing improvement to the requirements and standards of our products."
In the three years since it was established, Fusquare Technology has mainly been engaged in product research and development. The products it has developed and adopted in the Hong Kong market seem to have won extensive approval from their clients, and the company can point to a series of successfully completed projects. Referring to the company's future plans, Siu said: "Opening up the mainland market is our goal for 2019, and we are setting up a sales team to launch our products there."
However, Siu explained that a different approach was needed in the mainland market, saying: "Our Hong Kong company is a solutions provider of building automation systems. We provide product design and project implementation services according to clients' requirements, and the whole process involves close co-operation with the clients, which can be regarded as a form of total solution and personalised service. But for the mainland market, even if we only target the Guangdong region, it involves a vast area. If we develop such a market in the same way as we do in Hong Kong, it will require a massive input of financial and human resources, which is unrealistic for a company of our current size."
That wasn't the only contrast between the two markets that the company came across. Discovering from his initial contacts that there were significant differences between clients on the mainland and those in Hong Kong, Lam said: "While our direct clients here are mostly building management agents or real estate developers, the actual users are, in general, their tenants. Mainland clients are more concerned about whether the cost of the system will increase their expenditure, since the installation of automation systems cannot directly boost the rental income, but will undermine the return instead. Clients in Hong Kong care more about how much the systems will add value to the properties or enhance their company image, and so many of them are more willing to make such investments."
As a result, Fusquare Technology has adopted a different market development format for the mainland market – one in which an integrated standard product consisting of a cloud platform and intelligent hardware is created for sale by mainland partners, such as solutions providers like Mega Automation, architectural design consultancy companies and engineering companies. The partners are given training in installation so that they can be properly equipped to serve commercial end users. Pointing out the advantages of this approach, Siu said: "In this way, we don't need to put in excessive funds or resources."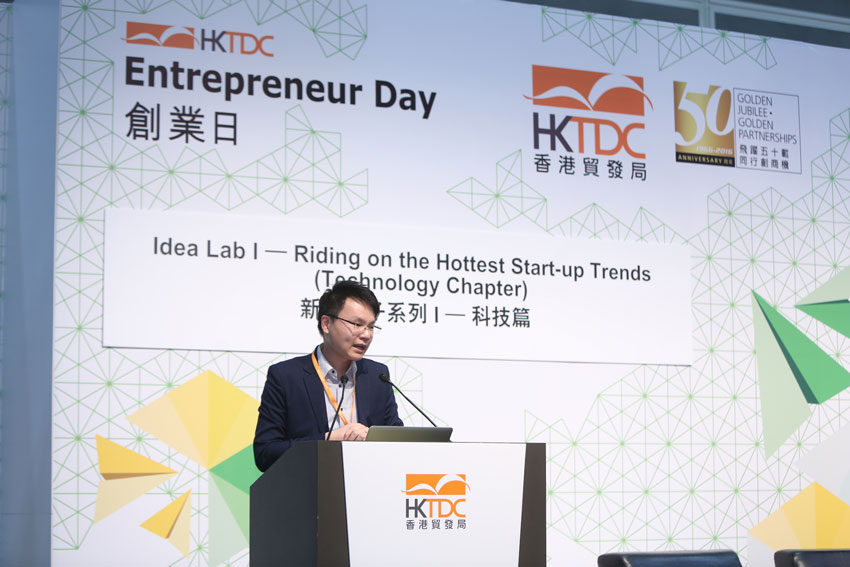 Setting up R&D Team in Shenzhen
Since Qianhai of Shenzhen is close to Hong Kong, Lam and his co-workers can travel between their Hong Kong and Shenzhen offices every day. However, that wasn't the overriding reason for setting up there. Explaining why they chose Shenzhen as the company's first offshore base, Lam said: "The staff cost in Hong Kong is relatively higher and the office rental much more expensive. While we work on the development of intelligent hardware, Hong Kong lacks the plants for hardware production, whereas Shenzhen offers many related supply chain resources that allow us to approach them directly and get the products manufactured and launched. Shenzhen can provide one-stop services for all processes ranging from parts and components sourcing to plate welding and mass production, which in turn makes cost control easier. Besides, the availability of numerous start-up incubators and entrepreneur platforms on the mainland with corresponding policy incentives are also attractive to us.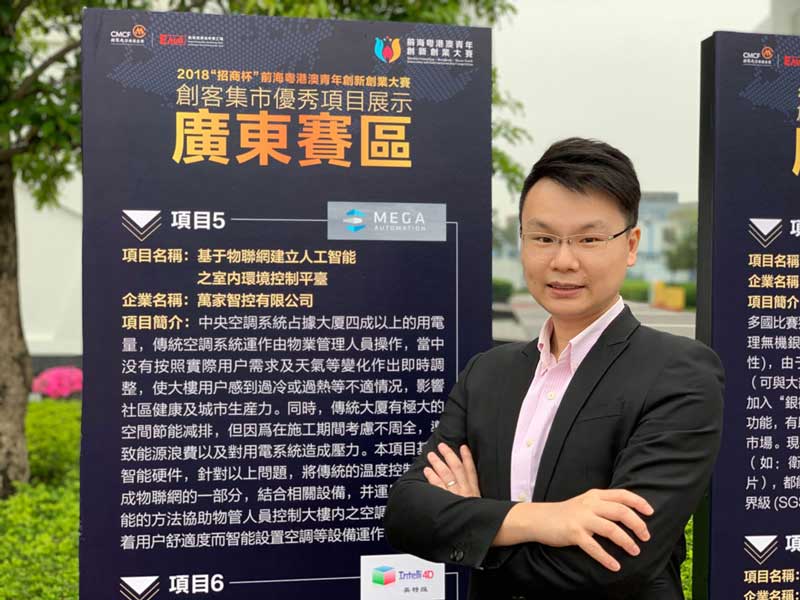 "The most important factor is cost consideration. Recruiting engineers with similar qualifications is much cheaper in Shenzhen than in Hong Kong. Moreover, Shenzhen is a large city with many well-known internet companies and is famous for its experience and knowledge of innovation and technology. It offers a larger pool of talents of different disciplines than Hong Kong. For example, when we're recruiting a hardware engineer, it may be difficult to secure good candidates in Hong Kong. But in Shenzhen, not only can recruitment interviews be arranged in shorter time, but also many more people show up for the interviews, which gives us a larger pool of candidates with the experience we look for."
Conceding that there are also disadvantages with the move, Siu added: "Of course, there are always pros and cons. With the project team based in Hong Kong and the R&D team in Shenzhen, we need to commute between the two places all the time. We also need to adapt to the mainland culture, and handle various issues including the differences in staff management style between the mainland and Hong Kong. All these are factors that need to be taken into consideration."
Lam agreed that some habits and practices of mainland employees are significantly different from those of their Hong Kong peers, saying: "For example, mainland employees have a lower awareness of privacy and intellectual property protection than their Hong Kong counterparts. They don't usually lock their computer screens when leaving their desks or office, while we pay great attention to these details as it involves the protection of company information and intellectual property. We therefore need to do more in training. Another example is that mainland employees tend to handle both their official and private business through WeChat while Hong Kong practice requires all business dealings to be handled through emails. WeChat is for personal use and rarely for business."
Underlining the point about the differences between employees in Hong Kong and on the mainland, Siu said: "Our Hong Kong team has a stronger sense of loyalty to their jobs and the company. Since we started, only a small number of employees have left our Hong Kong company which has quite a stable staff complement. It is different on the mainland. Since 2016, we have had to spend a lot of time and money in recruitment as some employees left the company after working for a few months."
This is a problem not just for Fusquare Technology, but for many employers in Shenzhen. Although the city is home to many innovation and technology companies, staff loyalty is low and the employee turnover rate is relatively high. It is a migrant city with a large workforce coming in from other provinces and cities, so it is not uncommon for workers to resign and return to their hometowns for various reasons at short notice, which can pose substantial operational challenges for the companies they work for.
Another possible factor behind the high turnover of employees in Shenzhen is that its predominantly post-90s generation employees may be less motivated by the size of their pay. For them, the work culture and growth prospect of the company as well as the satisfaction they get from their job are as important as the salary they are paid, if not more so. In view of this, Fusquare Technology highlights the importance of its in-house communication, which it uses to publicise the company's strengths and benefits, not just externally but internally as well. Employees should be made aware of the company's mission and its latest developments so as to build up their sense of belonging.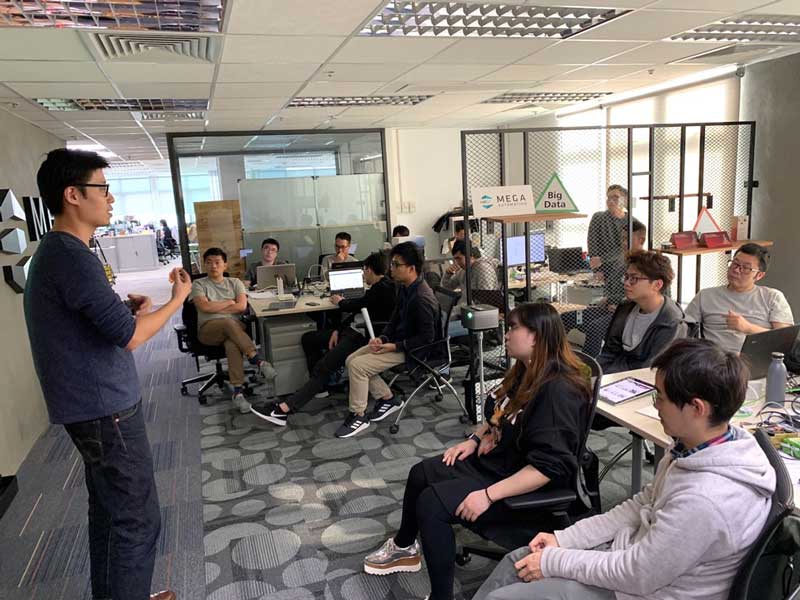 Greater Bay Area Strategy
At present, the company's project team is stationed in Hong Kong and the R&D team in Shenzhen. The products developed in Shenzhen are brought to the Hong Kong market for application. Next, the company plans to extend the application of its products to the mainland market, but its strategy will be to sell them as products rather than as part of projects. The company expects this approach to increase the speed at which they can develop their mainland market, since they are more likely to get repeat sales of their products than of their projects.
Expanding on the company's plans, Lam said: "Our Hong Kong company has been growing at a steady pace, managing to stay in the black all along. But we will not confine our development to the Hong Kong market. We would like to tap into the larger mainland market by capitalising on the Central Government's plan for the Greater Bay Area."
Fusquare Technology also plans to set up its first mainland market sales point at Zhuhai. This is for three main reasons. Firstly, Zhuhai is more open and receptive to new- and high-tech applications and has established policies to attract new- and high-tech businesses. Secondly, it is convenient in terms of distance. With the opening of the Hong Kong-Zhuhai-Macao Bridge, round-trip journeys between Hong Kong and Zhuhai can be made in one day. Thirdly, the city is still under development, which means it has good potential but less intense market competition. Elaborating on the decision to locate in Zhuhai, Siu said: "We recently spent two days visiting government authorities in charge of critical procedures in Zhuhai and gained some understanding of the local policies and market as a result. We plan to set up a sales team in Zhuhai this year and recruit dealers to work for us to provide sales support."
Market Prospect Overrides Preferential Policies
Lam pointed out that various mainland cities in the GBA are looking to attract more businesses by introducing preferential policies, such as subsidies on rent and on hiring high-calibre talent. He made clear, however, that the advantages of preferential policies and subsidies should not override consideration of local market conditions. Indicating that businesses need to be able to grow to survive, Lam said: "After learning about the policy incentives offered by local governments, many Hong Kong people may be considering venturing into the Greater Bay Area. However, consideration should first be taken as to whether their business can tie in with the demands of their target cities."
Lam also reminded businesses to pay attention to the eligibility criteria of the relevant preferential policies, saying: "I had been told there were many attractive policies offered by Qianhai. Yet upon my arrival, I found that out of 10 preferential policies, only one or two were applicable to Hong Kong companies. Also, the application process may take longer than one would expect."
Advising would-be investors not to be overwhelmed by policies and subsidies, Lam added: "It depends on whether there is a demand for the business involved. Our company has a demand for the development of intelligent hardware. Even without the related preferential policies, we would still come to Qianhai, Shenzhen. To us, the preferential policies and subsidies are only icing on the cake."
Hong Kong's Role and Positioning
Hong Kong is mainland China's gateway to the world, and the platform and conduit connecting the world with the mainland. Siu stressed the importance of this, saying: "On the one hand, our products can be introduced to all parts of the world through Hong Kong. On the other, overseas companies looking to tap into China's market often choose Hong Kong as their first springboard for subsequent access to the mainland market."
Lam hopes that the Hong Kong SAR government can set up support service points at all mainland cities within the GBA which, unlike the existing SAR offices set up locally, can specifically serve Hong Kong SMEs looking to develop their business on the mainland. Giving his opinion that these service points should aim to provide full support to Hong Kong businesses, Lam said: "It would be most helpful if mainland and Hong Kong government authorities can set up some joint platforms to facilitate the implementation and convergence of related policies from both sides, and the mutual recognition of required documents."
Lam gave examples of where this approach could be beneficial, saying: "In Hong Kong, employers have to make contributions to the Mandatory Provident Fund for their employees, whereas on the mainland we have to contribute to the employees' premiums for 'five insurances and one fund'. Significant differences exist in the operational details and rationales of these practices. There are also specific declaration procedures for obtaining grants and subsidies. For instance, while Hong Kong people may benefit from some subsidy and preferential policies introduced by the mainland government, it is unclear what information Hong Kong applicants need to submit to facilitate their applications. As for the recognition of qualifications, the required mechanism for certain Hong Kong qualifications to be recognised on the mainland can only be resolved at the government level."
As the next step, Lam said he looks forward to the Hong Kong and mainland authorities gradually implementing policies to make the integration of information circulation, banking services and transport services easier. One example of this would be giving private cars from Hong Kong full access to mainland territory, while another would be making it easier for Hong Kong companies to carry out cross-border fund transfers.
Building & Construction
Technology
Hong Kong
Mainland China
Hong Kong