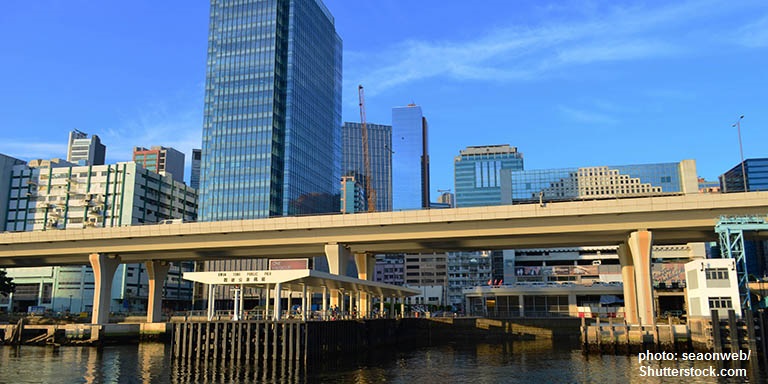 https://hkmb.hktdc.com/en/1X0AH80C
Bullish outlook for Hong Kong logistics properties
Repurposed industrial buildings are in focus as low yields point to positive investor sentiment.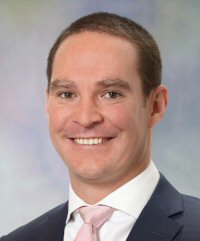 Investor demand for high-quality logistics assets rises every year and Hong Kong is the pick of Asia-Pacific locations, a report from commercial real-estate services and investment firm CBRE shows. Tom Gaffney, Regional Managing Director, Greater Bay Area and Hong Kong, CBRE highlighted this point and several other findings from CBRE's newly released Global Industrial & Logistics Prime Yields report.

What was the overall takeaway for the Asia-Pacific region?
Our report reveals that the Asia Pacific market accounted for two of the top 10 global logistics hubs in 2018, with Hong Kong ranking first (3.4%) and Tokyo ranking third (3.9%) for lowest prime yields – indicating high property values.
Is low yield a good thing?
Yield is a measurement of returns and it is also a reflection of risk levels. Normally, low yield also indicates that investors are willing to pay a higher price for an asset relative to the rental income it generates. Various factors including but not limited to financing costs, existing and future occupier demand, vacancy levels and market liquidity can affect an asset's yield levels. In the Hong Kong industrial property market, demand and supply has been imbalanced for many years and demand is expected to outpace the availability of space for a few years down the road, highlighting the low risks that investors will face.

The low yield levels in the Hong Kong industrial property market are also sustained by the increased flexibility in usage of industrial buildings as stipulated by the Industrial Revitalisation Scheme, which allows eligible industrial buildings to be converted for non-industrial use. The fact that owner-occupier demand is strong also underscores low yield levels in Hong Kong as this group of buyers is typically less sensitive to yields than other institutional and short-term investors.

What type of assets are investors seeking?
High-specification warehouse buildings that cater to the needs of third-party logistics (3PLs), and those suitable single-owned industrial buildings with the potential for wholesale conversion or redevelopment are assets sought after by investors.

What's driving this demand?
For logistics buildings, most demand comes from professional 3PLs, retailers and other warehouse space end-users. For traditional industrial buildings, despite limited demand from traditional industry operators, some space is occupied for storage purposes. There is also a growing demand from new and emerging business sectors such as science and technology, telecommunications, central kitchens and indoor entertainment.

What makes Hong Kong such a prime hub?
Home to the world's busiest airport for international cargo and the world's seventh-busiest container port, Hong Kong has long been a top location for transportation and logistics. Its sound legal system and established financial market, characterised by low taxation, has attracted businesses from every corner of the world. Last year, the launch of the Hong Kong-Zhuhai-Macao Bridge has put Hong Kong in the spotlight again; it is the world's longest sea-crossing bridge, which has significantly shortened the travel distance between Hong Kong, Macao and Zhuhai. This reinforces the status of Hong Kong as one of the core engines of the Guangdong-Hong Kong-Macao Greater Bay Area and has enabled the one-hour commuting circle in the Southern China economic powerhouse.

Your outlook for the sector overall?
Global prime logistics yields are expected to hold steady in 2019, however the appetite for core industrial assets continues. In APAC, there is an expected slowdown in industrial investment activity due to rising financing costs and dampened market sentiment amid economic uncertainties. Despite potential risks and eventual slowdowns, the logistics sector overall continues to show signs of growth amid rapid e-commerce expansion and positive fundamentals across most top-tier and secondary markets. This will continue to drive global demand and investment in industrial real estate.

In Hong Kong, we foresee the bullish demand, coupled with low vacancy, will boost industrial property capital values by up to 5% in 2019. The sector will be investors' favourite space given all the excitement happening in Hong Kong and the neighbouring markets.
Related link
CBRE
Finance & Investment
Real Estate Services