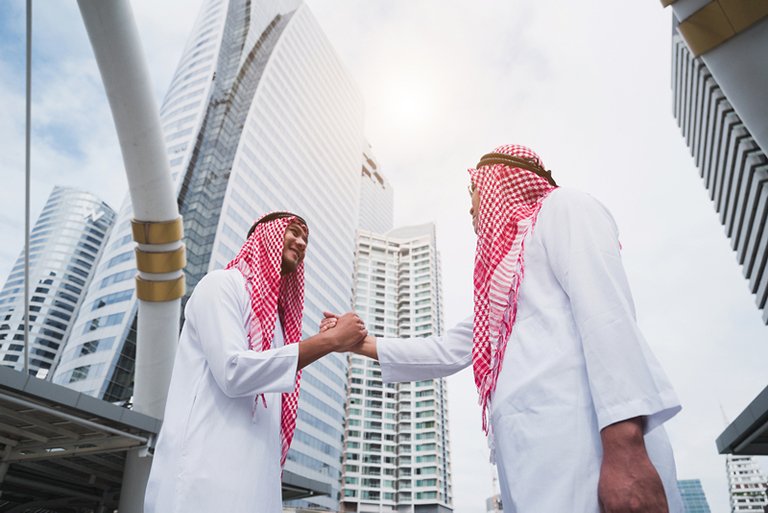 https://hkmb.hktdc.com/en/1X0AH4N1
Saudi Arabia: Vision 2030 Progress, Opportunities and Outlook (2)
In its new era of economic and social reforms, Saudi Arabia is embarking on a radical transition. Economic diversification, a greater emphasis on foreign and private investment, as well as social reforms under the Vision 2030 agenda have started implementing sweeping changes in the country. Specifically, investors and services suppliers are advised to take a closer look at sector-focused developments and opportunities in entertainment and tourism, construction and education.
Breakthrough in Entertainment and Tourism Sector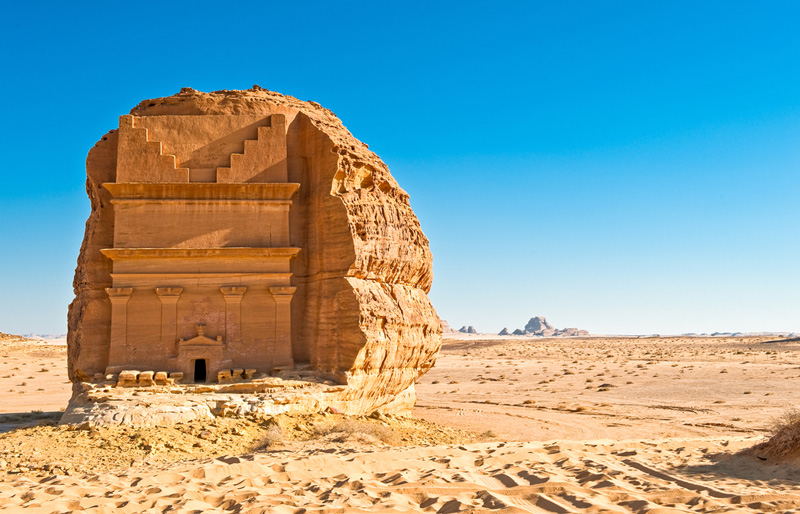 Saudi Arabia has embarked on liberalisation of Saudi society, especially in promoting the cultural and entertainment sector. A 35-year ban on cinemas was lifted in April 2018 with a private screening of the blockbuster Black Panther, heralding a new era for local and international filmmakers. The first music concert open to both males and females was held during the three-day SAUDIA Ad Diriyah E-Prix, the first FIA Formula E Championship event in Saudi Arabia, with performance of international artists such as Black Eyed Peas and One Republic.
In an effort to attract international visitors and boost the tourism industry, the country's first e-visa system, Sharek, was launched in December last year for testing during the inaugural Formula E event. About 1,000 visitors from more than 70 countries were issued 14-day visa for the event at SAR640 (US$171). Officials are planning a formal launch of the online visa process[1] this year, a move seen as reducing entry barriers for foreign visitors and promoting the country as holiday destination.
Over the coming decade, the sector is expected to experience continued expansion. Revealed by the General Entertainment Authority (GEA), consumers can expect diversified western arts and performance events in the coming years, such as NBA basketball games and The Lion King musical. A number of memorandums of understanding were also signed between GEA and global entertainment companies for operations in Saudi Arabia, such as Avex Group from Japan and Balich from Italy. Saudi Arabia has also revealed a series of mega entertainment projects, such as Qiddiya Entertainment City, which will include a Six Flags[2]-branded theme park, hotels and entertainment centres offering cultural and sporting activities such as motorsport and safari adventures.
With the ambitions of becoming one of the top ten global entertainment destinations, Saudi Arabia presents attractive business opportunities in entertainment infrastructure, as well as event management for Hong Kong companies. Positioned as a premier tourist destination, Hong Kong is home to top-brand hotels and world-class entertainment facilities, including two theme parks – the Ocean Park and Hong Kong Disneyland. Hong Kong also supports various large-scale international events and assists in the promotion of arts and cultural events with international reputations, such as Art Basel, Hong Kong Sevens and Clockenflap Music and Arts Festival. While the Saudi entertainment and tourism sector is still largely untapped by international players, Hong Kong's significant pool of professionals could grab a foothold in the market by offering their experiences and expertise in event management services, consultancy on marketing strategy, and hospitality services and management.
Booming of Saudi Construction Sector
As part of the country's economic diversification and job creation strategy, the construction sector in Saudi Arabia is expected to expand rapidly over the next decade, particularly on transport and industrial projects. In Riyadh, the capital city of Saudi Arabia, two major construction works are well underway – the Riyadh Metro and the King Abdullah Financial District (KAFD). The Riyadh Metro project, the world's largest public transport project once completed, is expected to become fully operational in 2021 with six transit lines travelling over 100 kilometres with 85 metro stations. The KAFD, envisioned as the country's financial and business hub, is about 70% built and is expected to be completed by October of next year.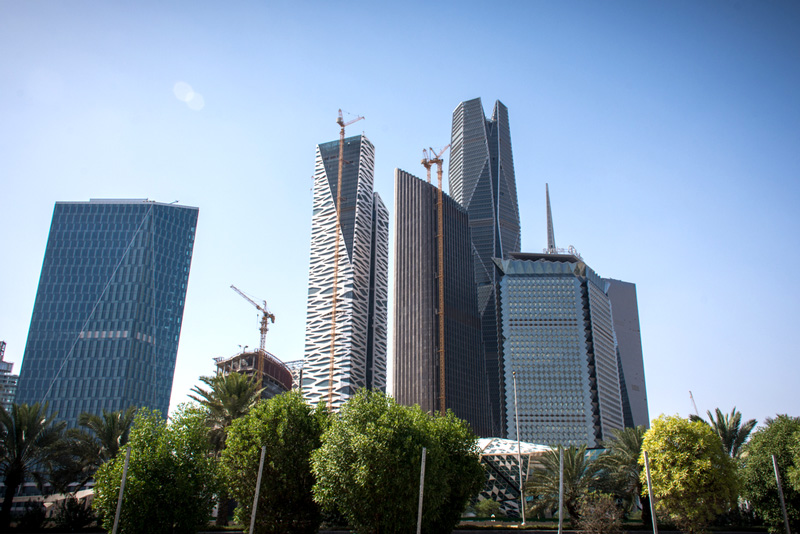 Amid massive government spending in the local construction market under the National Industrial Development and Logistics Programme, the participation of foreign and private sector investors will play a major role in driving the sector forward. Overseas construction and engineering companies are eligible to participate in local projects by obtaining licenses from the Saudi Arabian General Investment Authority (SAGIA) and complying with the Foreign Investment Law and Government Tenders and Procurement Law. In fact, about 150 Chinese companies have already established their presences in the kingdom, with majority of them involving in construction projects. One example is the Mecca Light Rail, which was built and operated by China Railway Construction Corporation (CRCC) with the aim to reduce traffic congestion during Hajj[3].
In addition to Chinese investment, Hong Kong companies also offer support in the local construction sector in the aspects of design and engineering. Burj Rafal, a 5-star hotel and luxury residential skyscraper in Riyadh, was designed by Hong Kong-based P&T Group. Mannings Asia Consultant, a Hong Kong-based engineering consultant, was also appointed as the one of the structural engineers for KAFD. As the Saudi construction sector continues to enjoy ambitious development, the help of Hong Kong's services is expected to be continuously sought out, particularly in the sub-sectors such as architecture, engineering and project management.
Education: An Important Pillar of Vision 2030
In the kingdom's 2019 budget, aside from military spending, the education sector received the largest share of expenditure (18% of total), highlighting Saudi determination to develop human capital. To accelerate reform and enhance its education system, a bold step was taken to allow full foreign ownership in all phases of education, including kindergarten and higher education. GEMS Education, a Dubai-based private education provider, will develop a network of schools over the coming decade, including a teacher training and school leadership development institution, under the form of joint venture or mergers and acquisition.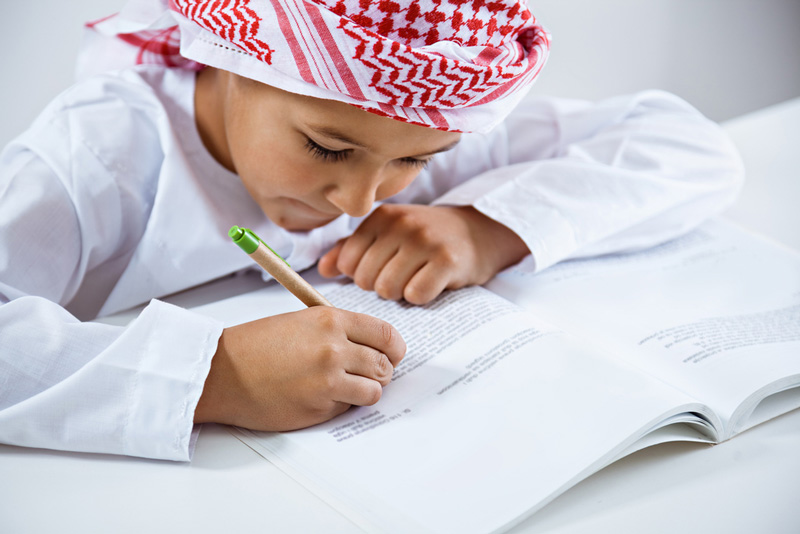 Education providers could also choose to establish their presence through franchising. Pingu's English, an UK-based worldwide leader in English teaching, launched five international kindergartens across Saudi Arabia last year with over 500 students enrolled in its first school year. Pingu's English is expecting a significant increase in enrolment over the next academic term and is currently looking for more franchisees. Despite the absence of a franchising association in Saudi Arabia, franchisees and franchisors may connect with the General Authority of Small & Medium Enterprises (Monshaat) and attend the Saudi International Franchise Expo for business opportunities.
Due to the government's drive to reduce unemployment and create opportunities for Saudi's growing youth population, there is also enhanced interest in vocational and technical training, particularly as the country is opening up new economic sectors. Courses in computer technology and programming, accounting, financial management and hotel management are in high demand, presenting plenty of potential opportunities for the provision of professional services in which Hong Kong excels.
Although it is possible for foreign companies to establish their businesses in Saudi Arabia on their own, it is recommended to find a local partner. Hong Kong education and training providers who wish to tap the Saudi market could start by connecting with the Technical and Vocational Training Corporation and Ministry of Labour.
---
[1] The online visa process will be available for citizens of the US, Australia, Japan, South Korea, South Africa, Brunei, Malaysia, Singapore, Taiwan and all Schengen Area member countries.
[2] Six Flags is a US-based amusement park corporation with over 20 parks in US, Mexico and Canada.
[3] Hajj is an Islamic pilgrimage to Mecca, which is performed over specific days during a designated Islamic month and considered a once in a lifetime duty for Muslims.
Film & Audio-Visual Production
Tourism & Hospitality
Building & Construction
Saudi Arabia
Middle East