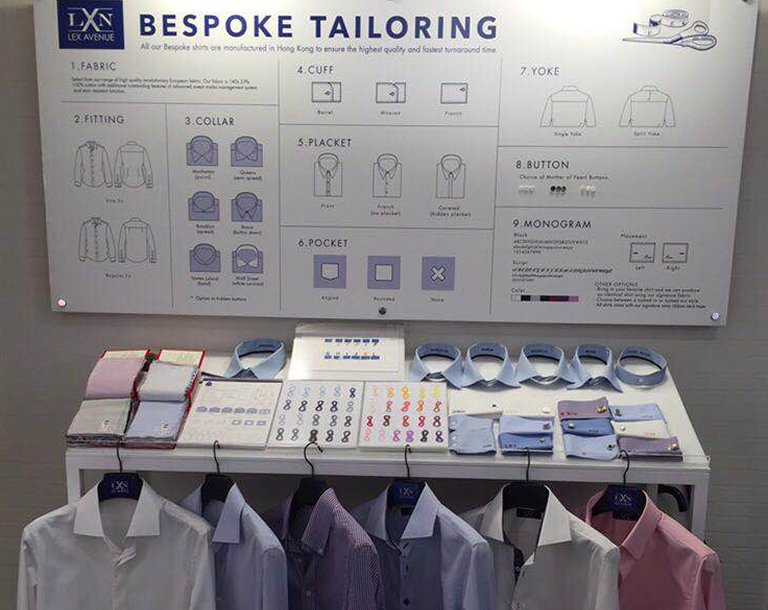 https://hkmb.hktdc.com/en/1X0AGZ5Y
Chinese Consumers Go Bespoke (3): The Technology-Led Apparel Sector
Interview with Way Chang, Founder of LXN Collection, Hong Kong
Tailor-made clothing was the most popular bespoke product category according to respondents to a 2017 HKTDC Research survey of China's middle-class consumers [1]. "Driven by my own experience, our company strives to offer premium clothing to address the specific needs of customers by harnessing more new technology and techniques," said Way Chang, Founder of LXN Collection, a Hong Kong-based fashion tech brand. Keen to share his experience with those looking to enter the apparel market, Chang told HKTDC Research what prompted him to introduce imported European nanotechnology from the outset.
Financier-Turned-Apparel-Maker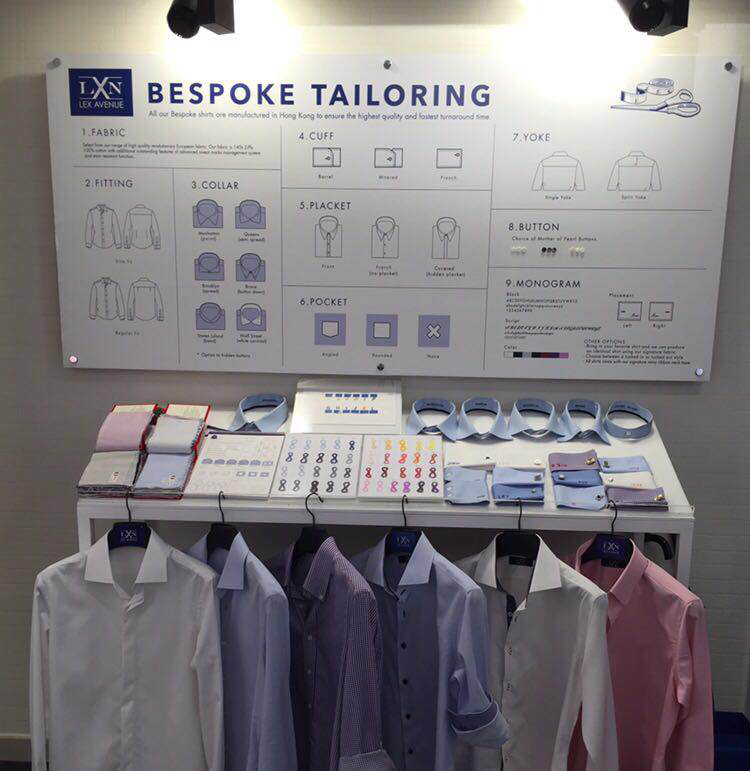 After moving from New York to Hong Kong, Chang, who used to work in the financial sector, soon found himself frequently embarrassed by his hyperactive sweat glands. To overcome this, he tracked down a fabric in Europe known for its anti-sweat, quick-dry and stain-resistant qualities. The fabric is produced via a patented European textile technology that weaves nanotechnology-treated yarn with regular cotton. The fabric is moisture-absorbent on the inside and waterproof and stain-resistant on the outside. Unlike regular waterproof coating that has a limited lifespan, the waterproof feature of this fabric is said to be permanent.
Apart from two retail outlets, LXN also runs a shop-in-shop at the Eslite Bookstore in Hong Kong, selling ready-to-wear dress shirts and high-end bespoke tailoring. LXN's target customers are people, like Chang, who are on the lookout for stain-free dress shirts. Many purchasers are said to have been quickly converted to loyal customers after they bought their first LXN outfit. Others gave LXN a try out of curiosity about the new technology after discovering it through media coverage or via word-of-mouth from friends. Their personal experiences of the products, in turn, have helped further promote the brand.
Assessing the Mainland Market
As pointed out by Chang, bespoke tailoring always has a market niche in Hong Kong, particularly for business attire. Many middle-aged consumers prefer to order tailor-made clothing instead of buying ready-to-wear. Hong Kong's bespoke tailoring market is therefore relatively mature and intensely price competitive. Chang has also found that demand for high-quality products is rising in mainland China. At present, bespoke tailoring is only just starting to take-off on the mainland, with consumers with specific requirements with regard to garment quality keen to use a more customisable service. As it represents relatively high-end consumption in the mainland market, it can command substantial price premiums. According to some mainland customers who went to LXN for bespoke tailoring due to its good reputation, expensive bespoke clothing on the mainland is not only about the pursuit of high quality, but also reflects the purchasing power and status of the consumers. If the bespoke tailoring price is too low, the customers may suspect the product quality is not good enough.
While LXN has yet to launch in the mainland market, some customers there have, through word-of-mouth, come to Hong Kong to order or purchase LXN dress shirts. The company has also co-operated with certain mainland brands and helped them secure crowdfunding projects via online platforms by selling them fabrics made with nanotechnology. This has led Chang to believe that fabrics with anti-sweat, quick-dry, waterproof and stain-resistant features are accepted by mainland consumers, and that the potential demand there is huge. As indicated by Chang, LXN is confident that it can tap into the high-end bespoke-tailoring market on the mainland through this new technology in the days to come. It will also introduce some mass-market apparel products in the hope that every consumer will have a chance to experience the new features of these high-tech fabrics.
Technology-Led Development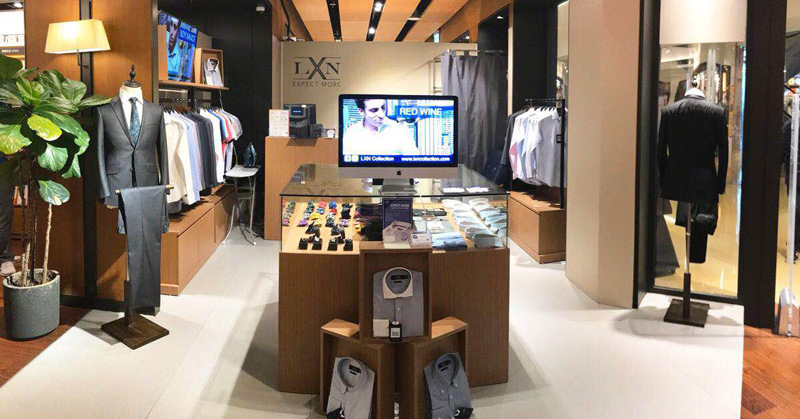 At present, LXN is working on how to use such fabrics on different products so as to maximise their cutting-edge qualities. It also plans to introduce a wide variety of new-tech clothing products, such as waterproof socks and stain-resistant ties, so that such high-tech fabrics can benefit even more customers.
According to Chang, the contemporary bespoke-tailoring market makes use of a lot of high-tech applications. For example, some companies are using 3D-measuring technology, allowing consumers to transmit their measurements to the manufacturer's database anytime and from anywhere by sending pictures of themselves. This technology, on the one hand, drastically reduces labour costs and, on the other, saves consumers time by allowing them to order bespoke service more conveniently. Nevertheless, Chang believes such technology will not fully replace traditional tailoring practices. As the exact measurements of a shirt depend very much on the individual preferences of customers, it requires human judgment rather than technology alone. While LXN has applied revolutionary technology to the fabrics it uses, it still employs traditional workmanship and techniques when taking a customer's measurements. As to whether it will also use 3D technology at some point, Chang said LXN would evaluate the merits of traditional workmanship versus new technology and integrate the best of both worlds to provide consumers with high-end products and services.
Mainland Market from Scratch
Chang said LXN has chosen Shenzhen as the launchpad for its entry to the mainland market. With regard to promotion and marketing, LXN will again collaborate with Eslite Bookstore and use crowdfunding via online platforms. Where appropriate, LXN will work with those selected agents that have a good grasp of the mainland market in order to secure better development for the brand.
Tapping the mainland market requires Hong Kong brands to acquire a wide spectrum of new knowledge and a deep understanding of local conditions rather than merely relying on a good concept or idea, said Chang. The mainland's regulatory regimes, such as those relating to taxation and trademarking, are very different from those of Hong Kong. Apart from such operational details, the market environments of mainland China and Hong Kong are also completely different. In view of this, any Hong Kong brand wishing to tap into the mainland market is advised to carry out extensive research and make thorough preparations in advance. Making the right adjustments to the overall market positioning and pricing, based on local conditions is also of crucial importance, as is initiating effective marketing and promotional activity efforts through the most relevant platforms.
---
[1] For further details, see: China's Middle-Class Consumers: Preferences and Spending Trends.
Garments, Textiles & Accessories