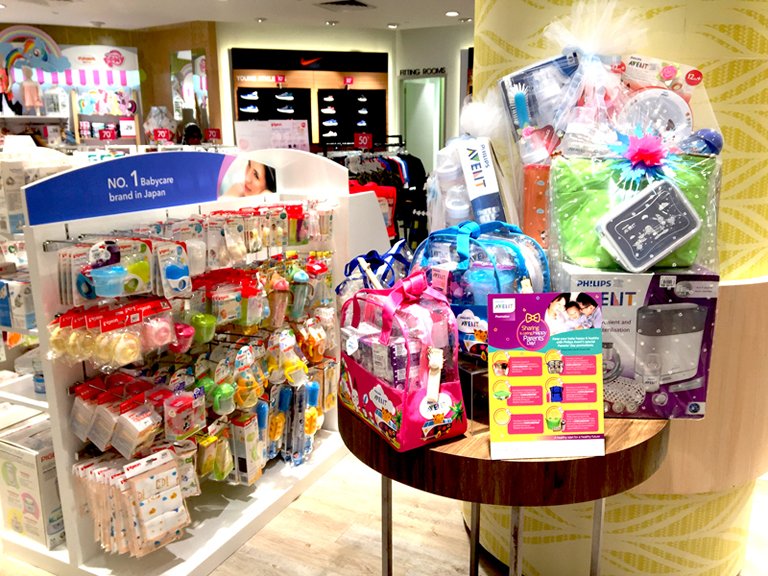 https://hkmb.hktdc.com/en/1X0AGV0F
Accessing the ASEAN Consumer Market: Baby and Maternity Products (Marketing)
Attending Trade Fairs to Meet Prospective Customers
Exhibiting at trade shows allows brands, suppliers, and traders to meet prospective customers and partners, and reconnect with former clients. Some trade shows in the region also provide opportunities to reach out to local consumers and listen to their feedback. There are plenty of exhibitions and trade fairs relating to baby and maternity products in the region's major cities.
HKTDC Hong Kong Baby Products Fair
This annual fair is organized by the HKTDC at the Hong Kong Convention and Exhibition Centre. In 2018, the fair featured some 600 global exhibitors to showcase a comprehensive range of products for babies and toddlers, providing an ideal one-stop sourcing platform for buyers. During the fair, a series of seminars, buyer forums, product launches and networking events will be staged to create a platform for industry players to establish business connections and share market knowledge. Interested exhibitors can apply for a booth through the fair's website.
The Children, Baby, and Maternity Expo (CBME) Southeast Asia is an ideal communication platform and a window for manufacturers, brands, distributors, and retailers to showcase their latest products. Industry analysts and experts from different Southeast Asian countries attend CBME to share knowledge, learn the latest market trends and explore various innovative products. As the only B2B child, baby and maternity products trade fair in Southeast Asia, it is expected to attract more than 200 regional and international brands and a few thousand visitors.
Baby Market is a regional baby fair in Southeast Asia and Singapore, which is held twice a year. The event features the widest variety of maternity/baby products, including strollers, cots, prams, carriers, toys, baby gadgets and necessities, under one roof. The fair is open to the public and attended by all major baby brands.
The show is hosted by Ace Con Thailand Co. Ltd and is the first baby products exhibition to be held in Thailand. With over 1,000 exhibitors, it is one of the largest B2C events for mother and child in Thailand. The main exhibit categories include baby clothes, shoes and accessories, baby bedding and furniture, baby food and health products, baby gifts and souvenirs, baby skin care and bath products, brand baby products and more.
The Indonesia Maternity, Baby & Kids Expo
The Expo organised by Reed Panorama Exhibitions (IMBEX) is the largest fair for maternity, baby and children's equipment in Indonesia. Showcasing hundreds of local and international brands, IMBEX is not only a business and trading platform but is also a 3-day event filled with activities and entertainment for families, expectant parents, babies, infants and children. Visitors can find in-depth and comprehensive information at the Expo about the latest developments, trends, products and services in various fields.
Hosting a Pop-up Shop in Retailers' Stores
Maternity and baby products suppliers and designers can try to persuade retailers to let them test new product lines in their stores, to see how consumers react to the merchandise. Most retailers tend to welcome the idea, especially if the products have some new features and benefits to parents, as it is likely to bring in extra customers.
Designers should approach a prospective host retailer by talking to them instead of making a pitch. They should ask for a short chat to talk about their latest line and seek the retailers' comments and advice. Retailers may agree to a meeting and designers can then propose a pop-up shop in the retailer's store. Hosting a pop-up shop is not only a great way to not only introduce a designer's line of products to a retailer, but is also a good vehicle for making sales and improving the products.
Designers can pay the retailer a commission on any sales made during the event or pay the retailer a flat fee for the use of their space. When the retailer agrees to having the merchandise on display, designers should invite all their contacts to come to the event. They can also introduce their line of products to the retailer's regular customers and passers-by for feedback and potential sales. Retailers may be interested in a long-term collaboration if the event is a hit.
Social Media Marketing
According to HKTDC's ASEAN Middle-income Consumer Survey, ASEAN middle-class consumers are multi-channel shoppers, whose purchasing decisions are heavily affected by online reviews. At least 50% of respondents in the survey had made purchases online or used both online and offline channels. More than 50% also reported that social media platforms, such as Facebook, Twitter and Instagram, had influenced their buying decisions.[1]
Social networks allow baby product sellers to segment their target market at a more detailed level by finding groups with homogeneous lifestyles and buying behaviours. For instance, instead of simply targeting working mothers, sellers can break that market down into mothers who follow fashion trends closely, or ones that travel frequently. Having a deep understanding of target customers helps sellers select a suitable social networking platform and concentrate on pushing the most relevant products.
When selling via social media, customer relationships are much more important than purchasing needs. Nowadays, many young parents share their parenting experience and product reviews online, and sellers should pay attention on the target customers so they can offer exactly what consumers need. Ultimately, social media is all about connections, relationships, and engagement. Customers who experience positive interactions with a company on social media are more likely to recommend the brand. When they make a recommendation on social media, it has a much greater reach than if they just tell a few friends.
Brand owners need to make sure that their social media content is engaging, and resonates with the target market. They can make use of video or live streaming to engage better with their target audiences.[2] Alternatively, they can consider buying paid ads or sponsored posts on social media such as Facebook and Instagram to boost their visibility.
Many of today's consumers constantly browse lifestyle-related digital content, not just to help inspire their lifestyle choices, but also for entertainment. In order to deliver this, many retailers have started to act more like media brands – fusing the worlds of shopping, entertainment and social media.
Influencer marketing is another way to gain immediate access to the right customers. Over 90% of global content on social media is generated by 3% of these influencers. Brands love to collaborate with influencers as they understand that they have a lot of power. But many brands do not know how to find and evaluate these influencers. One Hong Kong-based start-up, Advwhere Limited, is offering an innovative solution to bridge that gap.
Advwhere builds a self-served and data-driven platform named Cloudbreakr to match brands with the right influencers in different markets. The platform connects brands with the most influential content creators, who turn the brand message into a steady stream of compelling stories, photos and videos on social media. For more details, please refer to its website.
However, as easy as social media has made it to connect and interact with customers, it does come with a few drawbacks. Unlike other forms of marketing, in which marketers retain control of the messaging, there is no control on social media. This can be great if people love a brand, but a disaster if they do not. Platforms like Facebook and Twitter allow everyone to share their opinions, which makes for interesting conversation, but can be dangerous for marketers.
Major Pros and Cons of Social Media Marketing
Pros
Cons
Access to large audiences
Marketers have limited control of the messaging
Encourages sharing and interaction with customers
Potential for embarrassment
Increases brand awareness and loyalty
Takes a lot of resources to maintain an interactive social media
Uncovers valuable customer insights
Must react to public relations crisis swiftly

Before jumping on the social media bandwagon, brand owners must have clear marketing objectives and plan activities that can help them achieve these goals. Thanks to the analytic tools on popular platforms like Facebook and Twitter, companies can measure how successful they are in doing so. Brands need to put a team together to execute their social media strategy, curating content and responding to negative feedback. More importantly, brands need to create a content strategy and guidelines that match not only the brand's social media objectives, but the company's brand image.
---
[1] The Survey interviewed more than 1,400 middle-income class consumers in Jakarta, Surabaya, Bangkok, Kuala Lumpur, Ho Chi Minh City, Hanoi and Manila.
[2] Facebook, Instagram, YouTube, Twitter, and Snapchat have live streaming capabilities
Please click here to download the full research report.
Malaysia
Thailand
Indonesia
Southeast Asia
ASEAN