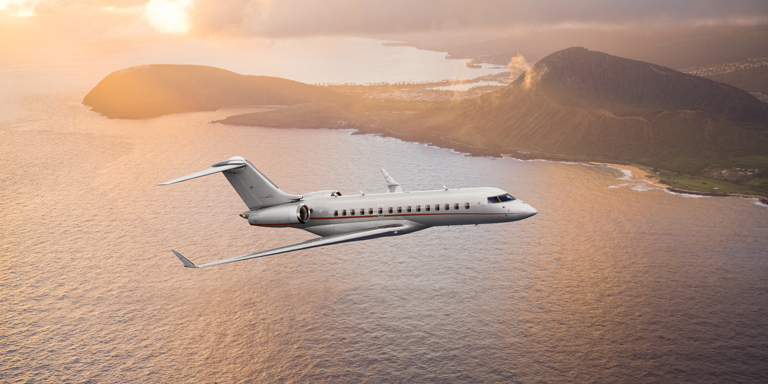 https://hkmb.hktdc.com/en/1X0AGSUU
Private jet service taking off
Connecting passengers with their passion points, a private aviation company is growing quickly across the Asia-Pacific.
Holding increasing appeal to travellers keen to enjoy a more stress-free, upscale experience in the air – and reach destinations quicker by cutting out lengthy airport security checks – Malta-based private-jet firm VistaJet has arranged flights to more than 187 countries worldwide since its inception in 2004. Destinations include Hong Kong, which it calls "one of the most popular airports".

Serving members ranging from heads of state and corporate leaders to entrepreneurs and private individuals, the company's jet fleet transports them to important board meetings, product launches and even Formula 1 races or crucial football fixtures.

Once passengers step onboard, cashmere blankets and Italian leather seats that convert to a real bed enhance the inflight experience, as do butler-trained staff and menus created in collaboration with Michelin-starred restaurants and five-star hotels.
New addition to fleet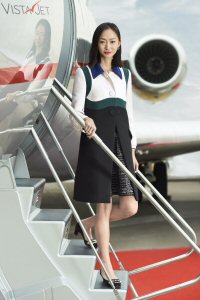 Having recorded a 31% rise in new members this year, VistaJet's 73 aircraft have clocked up plenty of air miles in the past 12 months, with a 26% rise in flights across the Asia-Pacific, 46% increase in North America and 21% uptick in Europe, said President of Asia Leona Qi.

The company is about to welcome a very important addition to its fleet. "We are awaiting delivery of the Global 7500, and that's going to be a game-changer in the industry as it can fly about five hours longer than our largest aircraft right now – about 17 hours non-stop. We're the very first commercial operator to receive it," said Ms Qi., Each VistaJet member will be able to book flight time on the world's largest and longest-range business jet, being entitled access to the company's entire fleet, said Ms Qi.

The company's current fleet of super-medium to long-range aircraft ranges from the Challenger 350, which can accommodate up to nine passengers and fly for seven-and-a-quarter hours, to the Global 6000, which can fly 14 passengers for up to 13 hours. Members buy the number of hours they need to fly, with a minimum of 50 hours – although some members purchase much more, with one buying up to 1,000 hours, said Ms Qi. "Members pay for the hours they need without worrying about the capital risk of buying a private jet, and having money tied up in a depreciating asset," she said.
Tailor-made programmes
When seeking new members, Ms Qi said VistaJet does not compete on price but focuses on the service it can deliver. A unique selling point is its tailor-made programmes that enable members to engage with their passion points. Its wine programme transports passengers to specific wine regions, arranges onboard blind tastings and enables members to sample vintages from its signature wine list.

Proving its commitment to leisure travellers alongside corporate clients, VistaJet is the first private aviation company to roll out a programme dedicated to young flyers. "Our business is a pretty even split of private individuals and corporate clients, and on about 25% of flights, there are children on board. It took us two years to design our kids' programme – they can learn a language onboard, have a themed party in the sky, and we also have kids' menus to cater to young palates," said Ms Qi.
Taking off in Asia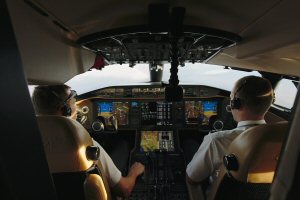 Wealth creation in the Asia-Pacific is making it VistaJet's fastest-growing market. Another factor boosting membership numbers is that the first generation of new-rich in Asia are now retiring their aircraft and selling up, she added. "With our membership programme, we take away the risks of being an owner, like operational risk, while still giving members access to the benefits of private aviation."

Asked how Asia compares to other markets globally, Ms Qi said its members have very similar characteristics across the board, with growing interest from millennials and customers becoming younger. More education about private aviation is needed in the region, however, Ms Qi said. "In the US and Europe, private aviation is also called business aviation because it's corporate flying, and very much about time saving, while in Asia-Pacific, private jets are still seen as only for the ultra-rich, a rich person's toy."

Private jets are very different from such services as private yachts, Ms Qi remarked. "It's a time-machine that can help you save time. Wherever our members are located, they fly with us for the same reason: to save time. You need a lot of infrastructure to support private aviation, and governments are supporting us by building airports that can support private aviation. We work with the authorities to get the landing slots, including Hong Kong, which is one of the most popular airports to take off and land at."

The Hong Kong International Airport is the world's busiest air cargo airport and third busiest international air passenger hub.

Ms Qi said the main aim going forward is to expand its membership base around the globe, and keep connecting customers with their passion points. "There's new programmes being launched this year, and the group's goal is to consolidate the very fragmented private aviation market."

Related link
VistaJet
Logistics & Supply Chain
Tourism & Hospitality