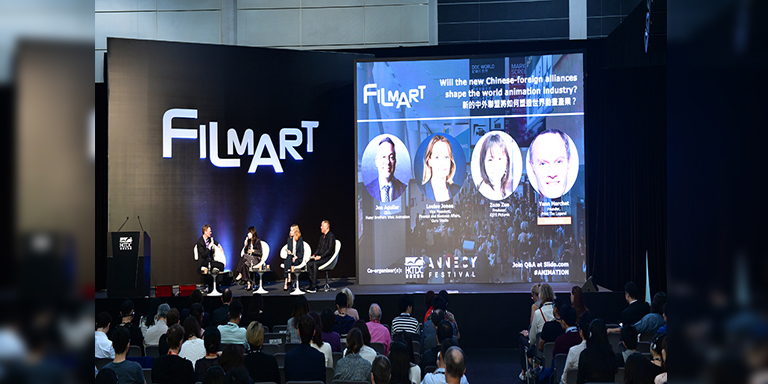 https://hkmb.hktdc.com/en/1X0AGSSW
Animators cross the cultural divide
Western and mainland film-makers are keen to work in each other's markets, but need to consider the differences in culture.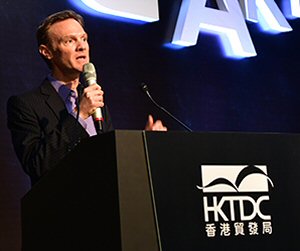 Animated movies present unique challenges and opportunities for western film-makers wishing to enter the Mainland China market, the world's largest, and mainland artists seeking to market their products abroad.

The technology-heavy nature of the industry lends itself to cooperative production between mainland and overseas production houses – an issue four leading lights from the industry dealt with in the FILMART seminar, "Will the new Chinese-foreign alliances shape the world animation industry?"

The seminar was co-organised by the Hong Kong Trade Development Council and France's Annecy International Film Festival.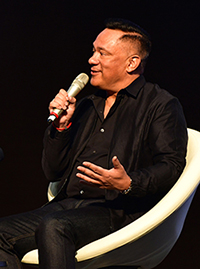 Session moderator Yann Marchet, founder of entertainment consultancy company Print the Legend, pointed out that animated productions account for 8% of the film industry but are growing at 15% annually. The animation market could reach US$35 billion by 2021.

Joe Aguilar, CEO of Huayi Brothers Wink Animation, who previously served as Chief Creative Officer at Oriental DreamWorks, was instrumental in setting up an animation studio in Shanghai and hiring the key personnel that helped to co-produce the feature Kung Fu Panda 3.
Extinction event
Having since founded Wink Animation, his next production is another animated feature, Extinct, which features fluffy, doughnut-shaped creatures called flummels. Wink has production facilities in Shanghai as well as Burbank, California, and Extinct is backed largely by mainland investors, he said. They aimed to use mainland production to cut staff time spent on projects and reduce the number of iterations.

Mr Aguilar said cultural differences between western and Chinese audiences meant firms need to decide from the beginning – is their market primarily Chinese or western? He said an animated film aimed primarily at the Chinese market would derive 90% of its earnings from the mainland, 8% from Chinese-speaking communities elsewhere and just 2% from the rest of the world. Conversely a film aimed at a global audience would garner 45% of its earnings from North America, 10% from the mainland and 45% from elsewhere.
French connection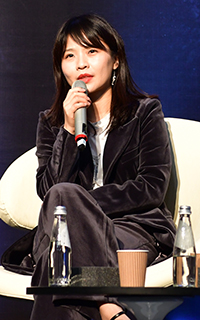 Zozo Zuo, a producer at iQIYI Motion Pictures and founder of Fantascope studio, said the firm will release a new animated feature, Spycies, in the summer of 2019, hopefully in June.

"You could not describe it as a French or Chinese film," she said, as production was 50:50 in France and the mainland.

See a Spycies short [https://www.youtube.com/watch?v=ReNq83EMh9w]

One key advantage of carrying out production in the two places was the time difference. Producers in the mainland could hand on to those in France at the end of their day (in summer Beijing is seven hours ahead of Paris, six hours in winter). Financing for the film came from iQIYI. Spycies will be released in French, Mandarin and English but the lip-synching is in English, Ms Zuo said, since English-speaking audiences were most sensitive to mouth movements matching the sound.

The mainland is the target market for Spycies, she said, so the characters and script have Chinese traits. She hoped the film would strike a chord with both mainland and western audiences, and achieve equal returns from the mainland and worldwide markets.
Pre-school appeal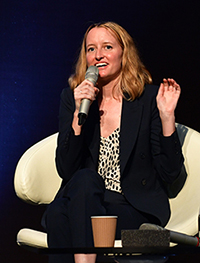 Louise Jones, Vice-President of Finance and Business Affairs at Guru Studio, launched a Netflix animated series aimed at pre-school children, True and the Rainbow Kingdom. Guru chose Hengxin Shambala Kids (Guangzhou) Cultural Industry Development Co Ltd (HSK) to distribute the television series in the mainland and handle related issues such as merchandising, Ms Jones said.

Guru is based in Toronto and Canada is a relatively small market, Ms Jones pointed out, so the mainland presented an attractive opportunity. She said HSK had tested the market and provided a plan for distribution along with all the associated activities, which Guru needed when entering such a vast market.

See a True episode clip [https://www.youtube.com/watch?v=QXF7pdQhWJQ]
Cultural adaptation
Ms Zuo said White Snake, an animated feature film released in January, had done well in the mainland and she looked forward to seeing how it performed in the US market. Living in the Chinese culture, a storyteller in such a case could assume the audience "gets it" – but they would have to wait and see the film's performance abroad to see if a foreign audience would also "get it".

When deciding on visual styles, Mr Aguilar pointed out that classical Chinese architecture works well with period dramas, but modern China is more modern that Western countries – and the visual environment should match. He finds that adorable creatures work with Chinese audiences. "Cute goes far," he said. Ms Jones agreed with him, saying the character True and her friends are extremely cute.
Slow starts
Word of mouth is vital in promoting films in the mainland, Mr Aguilar pointed out. It is common for films to start off badly, drawing relatively few viewers, but then picking up over the weeks as word spreads. This makes long showing times important.
Related links
Annecy
FILMART
Guru Studio
Huayi Brothers
iQIYI
Film & Audio-Visual Production
Hong Kong
Mainland China