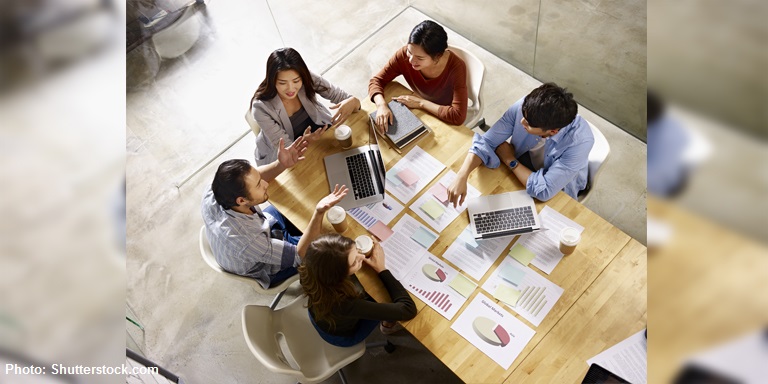 https://hkmb.hktdc.com/en/1X0AGSQY
Headhunter spreads wings to Hong Kong
This recruitment agency made the city its first pick when deciding to expand beyond its Singapore base.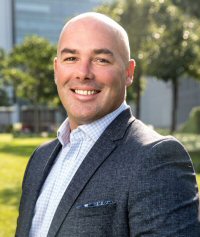 The Singapore-headquartered, multi-disciplinary recruitment agency Space Executive last year chose Hong Kong as the location for its next Asia office. Managing Director Nick Lambe, a seasoned recruiter with more than 18 years' experience – 12 of those in Hong Kong – is responsible for growing the Hong Kong business, which aims to have 20 consultants this year, with another office opening in Tokyo by next year.

Mr Lambe spoke to Hong Kong Means Business and answered questions about Space Executive and the broader recruitment market.

Tell us about Space Executive
Established in Singapore in April 2015, Space Executive specialises in recruiting senior management to executive level personnel for listed multinationals (MNCs), financial services and private equity across investment banking and capital markets, strategy and corporate development, change and transformation, finance, technology, sales and marketing, general management, legal, professional services/consulting and human resources.

Our existing clients include many of the prominent financial-service institutions and household-name MNCs, with businesses like Standard Chartered, Diageo, WeWork, Allianz, DBS, Johnson & Johnson and Dyson opting to align themselves with Space Executive as their preferred supplier.

Please outline your growth focus
Space Executive has entered a period of rapid growth and international expansion. Last year, we did business in 16 countries, and doubled our revenue. We believe that is due to the strength of our business in Singapore and across the region, which has given us the platform to be able to grow internationally. So, we've put our pedal to the metal in terms of expansion. As a self-funded business, we're able to choose our own growth direction, our sights being Hong Kong first, then Tokyo, with London planned for next year as well.

Why Hong Kong first?
The decision to open in Hong Kong was an obvious strategic step for a number of reasons. One is the synergies between the Hong Kong and Singapore markets from a client and proximity perspective, which makes it a natural transition. In terms of global growth, we look at the economic drivers, such as Beijing's focus on the Greater Bay Area. Having a base in Hong Kong facilitates us being able to execute more mandates in the Greater China market, but also in closer markets like Korea and Japan.

Can you tell us more about your plans for Hong Kong?
Our strategic direction for Hong Kong includes serving Mainland China businesses looking to expand and develop on the international stage, as well as global businesses looking to China for their growth. For example, southern Chinese firms may be moving their manufacturing to lower-cost locations such as Vietnam, Cambodia and Thailand. We can offer them the comfort level of partnering with a firm domiciled in Hong Kong.

Even so, there's a lot of competition in the recruitment market. What is your point of difference?
Space Executive is a business with a clear success and appetite for expansion, which is committed to not only attracting the best consultants, but retaining them for the long-term. Ninety per cent of our Hong Kong staff are aged in their mid-30s, with 10-plus years of experience – people who are dynamic, passionate, know their market intrinsically. We have a stringent hiring policy, and from a funding perspective we're prepared to incentivise the best people extremely well. We also give our team the platform and flexibility to operate in the way they need to get the best results. It's a model that won't suit everyone in the traditional search firms out there, but we're looking for the up-and-coming executive search professionals of the next five to 10 years, as opposed to those individuals who have been using the same methodology for the last 10-plus years.

What are your thoughts on the recruitment/job market in Hong Kong this year?
Overall it will be a pretty positive year, though not without its challenges. We have big players like HSBC announcing reductions in bonuses, and the traditional firms perhaps may be under a bit of pressure. Yet, there are some very interesting dynamics in the marketplace, with virtual banking (the likes of Standard Chartered and their "Project Dragon"), and digital payments (such as Welab and AliPay) driving activity in the recruitment market. Across all sectors, significant changes are happening around the whole digitisation of the consumer experience that would facilitate recruitment in paths different to previous years – such as start-up consumer goods organisations, start-up tech firms, and start-up hedge funds. The newer firms getting their second-round funding, and therefore pursuing growth, is where I see the greatest opportunities for recruitment firms, but also for candidates.

Careers fair
Recruiters, students and jobseekers converge on the Hong Kong Trade Development Council's Education and Careers Expo held early every year.
Related link
Space Executive Hong Kong
Business Management & Consultancy