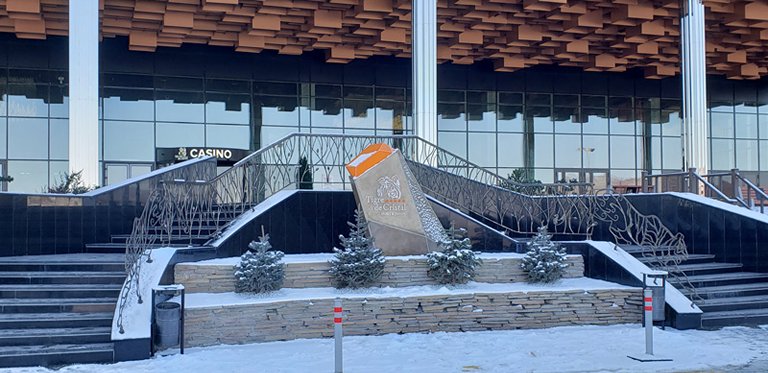 https://hkmb.hktdc.com/en/1X0AGSO0
Russian Far East Opportunities: SAR and Integrated Entertainment Zone Developments
Russia's government uses strategic investment vehicles such as Advanced Special Economic Zones (ASEZs) and the Free Ports of Vladivostok (FPVs) to boost economic development in the Russian Far East District (FEFD). It has also implemented two special schemes – the Special Administrative Region (SAR) and the Integrated Entertainment Zone (IEZ) – to unleash the region's full potential in the financial and tourism sectors. This gives Hong Kong, a renowned special administrative region, an international financial centre and a world-class tourist destination, opportunities to forge closer partnerships with the region in fields covering a wide spectrum of professional services.
Special Administrative Regions (SARs)
On 26 July 2018, the Russian government passed a law to create two foreign offshore zones on two Russian islands – Oktyabrsky in Kaliningrad Region in the west, and Russky in Primorsky Region in the east. It also drew up the rules under which businesses in these zones could receive multinational company (MNC) status and enjoy a number of preferences, including fast registration, tax benefits, and benefits related to currency control. Companies located in the SARs would be considered Russian for tax purposes, but not for currency control purposes.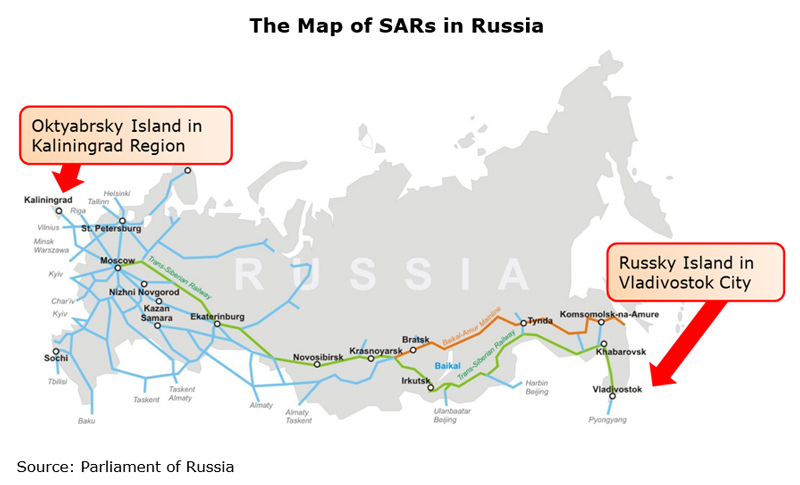 Even before they were given SAR status, both islands were budding international business centres. Oktyabrsky has for some time been a popular location for European-bound Russian companies and Russian-bound European companies; while Russky Island hosts the annual Eastern Economic Forum (EEF), the biggest international platform for developing political, economic and cultural ties between Russia and Asia Pacific, and is the home of the Far East Federal University (FEFU).
In order to enjoy the perks being offered under the new SAR legislation, many foreign-domiciled Russian companies are reportedly considering relocation. One of the first to announce a move to the SAR on Russky Island was Finwig Holdings, an important shareholder in one of the FEFD's key financial institutions, Vostochny Bank. Meanwhile, the EN+ Group is in the process of relocating its subsidiaries to the Russian SARs, including aluminium producer RUSAL (currently registered in the British crown dependency of Jersey) and the group's energy division En+ Holding Limited (domiciled at present in Cyprus).
At the moment, only foreign-domiciled Russian companies can apply to be re-domiciled in the SARs, but in the future other multinational companies will be allowed to make an application. The goal is to develop Russky Island into a regional financial centre, with a complementary stock market which will work together with upgraded multimodal logistics and the expanding FPV and ASEZ networks in the FEFD.
Hong Kong, being a special administrative region as well as Asia's leading financial and logistics hub, is in an excellent position to provide unique advice and support on policy and development to its FEFD counterparts.
Growing Tourism Industry
Russky Island, a military base for more than a century, is not only an aspiring SAR, but also an increasingly popular tourist destination. It enjoys unpolluted sea, clean air and a pristine natural environment suitable for eco-tourism, while the campus of the FEFU is fast becoming one of the most attractive of the group of MICE venues used for international conferences and business events.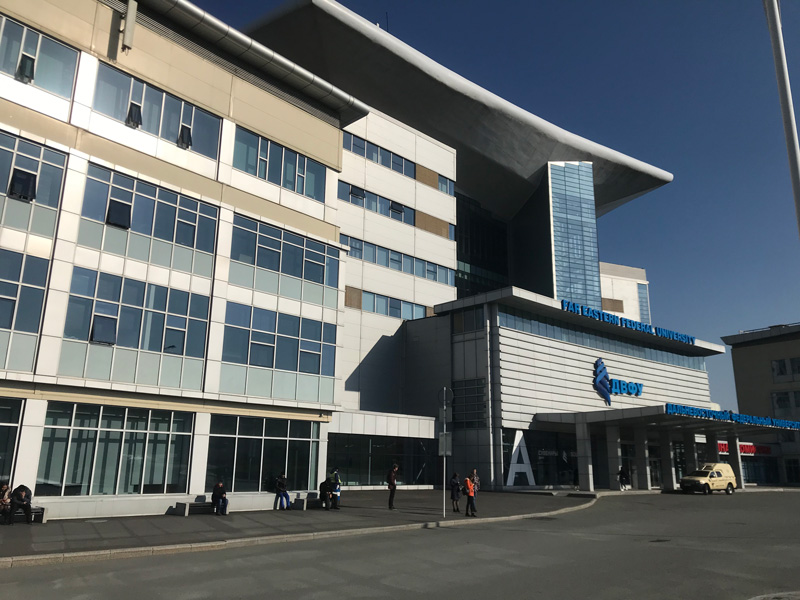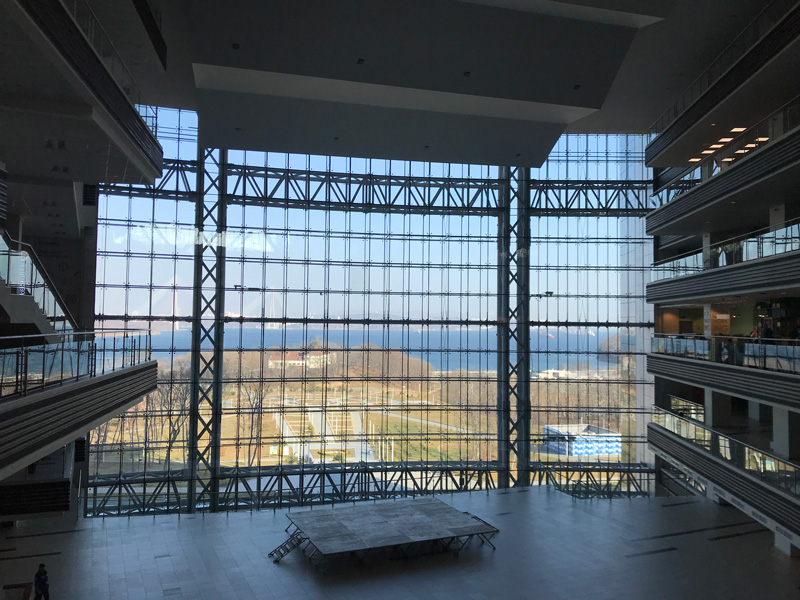 The island is not the only natural tourism magnet in the FEFD, which attracted nearly 6 million visitors in 2017 (a huge 270% rise from 2012). The region boasts four UNESCO World Heritage Sites – the Lena Pillars Nature Park, the volcanoes of Kamchatka, the Sikhote-Alin mountain range (home to several rare species of animal, including the Amur tiger, Himalayan bear and Siberian musk deer) and Wrangel Island (which hosts the world's largest population of Pacific walruses and is a breeding ground for Asian Snow geese).
It also offers culinary tourists an exquisite, though largely underrated, cuisine. Famous for its sea cucumbers, as well as other cold-water seafood such as snow crabs, king crabs, squids and shellfish, the FEFD supplies catches not only to Russian markets, but also to overseas ones in Japan, South Korea, mainland China, Hong Kong and other Asian countries.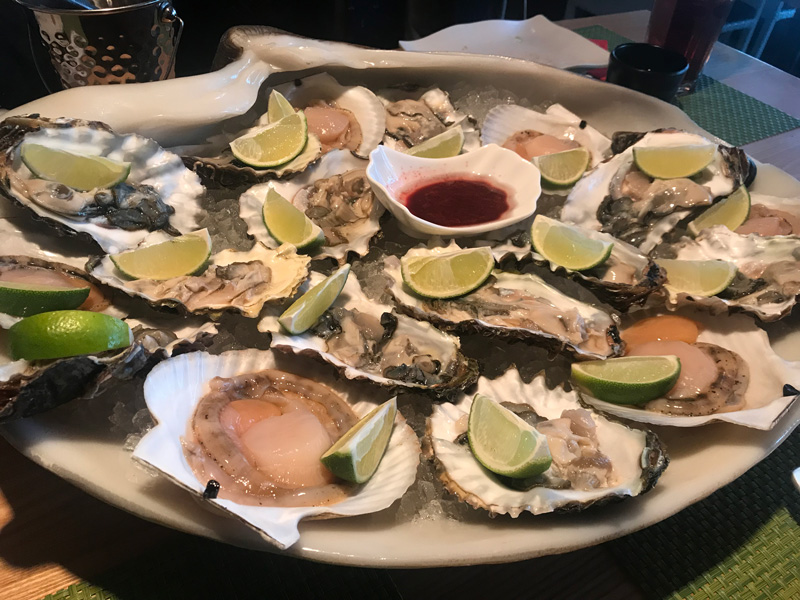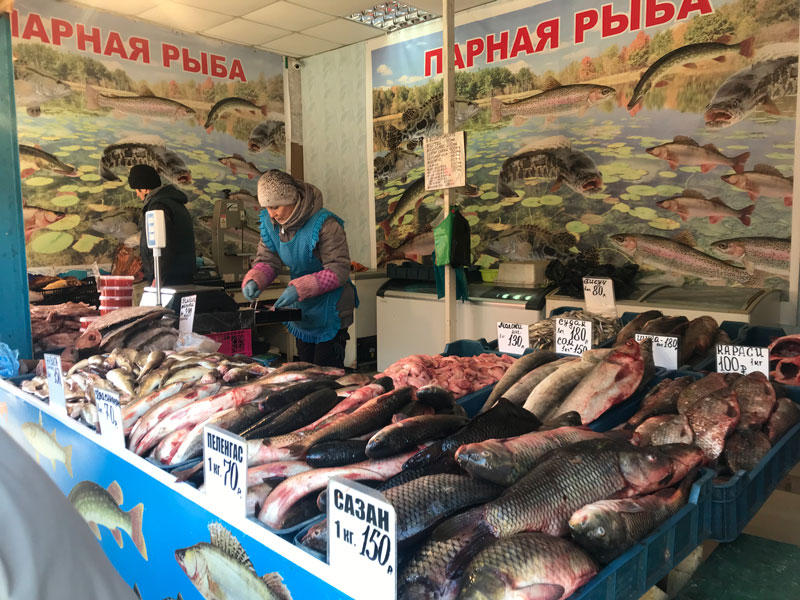 Another important strand of FEFD's tourism industry is entertainment and gambling. The Russia Federal Government has set up the Primorye Integrated Entertainment Zone (IEZ) in the FEFD's Primorsky Region as a designated gambling zone with hotels and casinos offering entertainment, shopping, water sports and skiing. It is designed to be capable of receiving 8 million visitors a year.
The Primorye IEZ occupies more than 600 hectares of land in Muravyinaya Bay, which is about 45 minutes' drive from Vladivostok (the administrative capital of the FEFD) and 20 minutes from Vladivostok International Airport (VVO). Since its inception in 2009, the IEZ has attracted more than RUB78 billion (US$1 billion) of private investment from Russia, China, Cambodia and South Korea.
The first project to get up and running in the zone, the hotel/casino Tigre de Cristal, opened in November 2015. Its casino area houses more than 250 gaming machines and 50 gaming tables, while its 5-star hotel complex contains 121 hotel rooms and suites. In 2017, it entertained 348,000 visitors, of which 80% were Russians. Most of the remainder came from mainland China, South Korea and Japan.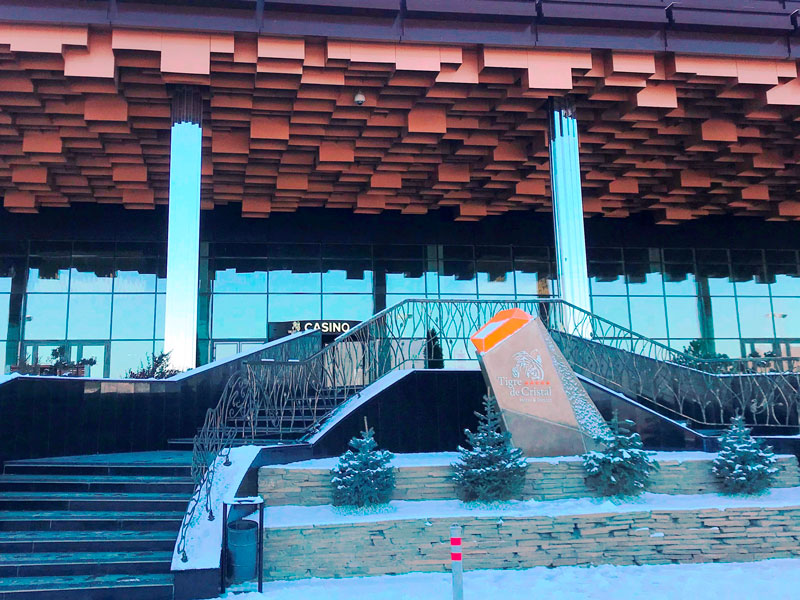 It is worth noting the Hong Kong investment behind the Tigre de Cristal project. In 2011, Lawrence Ho Yau Lung, the chairperson of the Hong Kong-listed Melco International Development Limited, became the largest shareholder and chairman of Summit Ascent Holdings Limited. In 2013, this business acquired a majority stake in the G1 Entertainment LLC in a bid to accelerate the construction and upgrade the management of the Tigre de Cristal project.
To support the development of the Primorye IEZ, the regional government has levied a tax of just 3% on gross gaming revenue for casinos operating in it – a far lower rate than, say, the 35% paid by casinos in Macau. The sustained level of government support and the success of the Tigre de Cristal operation are thought to be the reasons behind growing interest in the IEZ among Russian and overseas gaming industry players.
Three more entertainment complexes are expected to open in the Primorye IEZ in the near future – Naga Vladivostok, a 4-star hotel with a casino and a concert hall which has investment from Cambodia's Naga Corp Ltd; Shambala, funded by Russia's CJSC Shambala; and Selena, backed by Russian consortium Diamond Fortune Holdings Prim.
In order to attract more Asian tourists, the operators in the Primorye IEZ are working with the federal and regional governments to offer a unique duty-free shopping experience with a wide variety of global brands. The introduction in 2018 of free, simplified electronic visas for foreigners from 18 countries – Algeria, Bahrain, Brunei, India, Iran, Japan, Kuwait, Qatar, mainland China, Morocco, Mexico, North Korea, Oman, Saudi Arabia, Singapore, Tunisia, Turkey and United Arab Emirates (UAE) – is another factor encouraging tourists to come to the FEFD. Visitors from these countries can apply for up to 8 days' stay in Russia within 30 calendar days of the visa being issued, arriving via designated border crossing points in the Free Port of Vladivostok. [1] Since its launch, 59,000 e-visas have been issued, 45,000 of them to mainland Chinese tourists.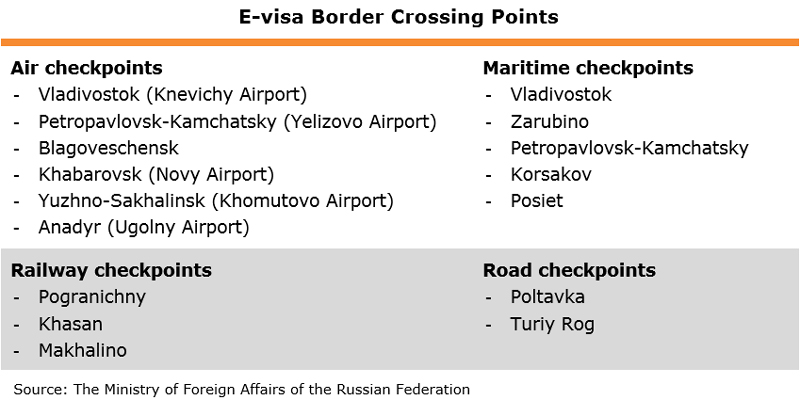 Opportunities for Hong Kong companies to participate in the development of the tourism industry in the Russian Far East are plentiful. They can not only provide investment and project management, but also act as a marketing platform for the FEFD to promote its tourism to potential Asian visitors. This is especially true given the growing connections between Hong Kong and the region – evidenced by the availability of direct flights between Vladivostok and Hong Kong, and the sizeable numbers of Russians from the FEFD living in the city.
---
[1] Hong Kong citizens can enjoy up to 14 days of visa-free entry into Russia.
Tourism & Hospitality
Building & Construction