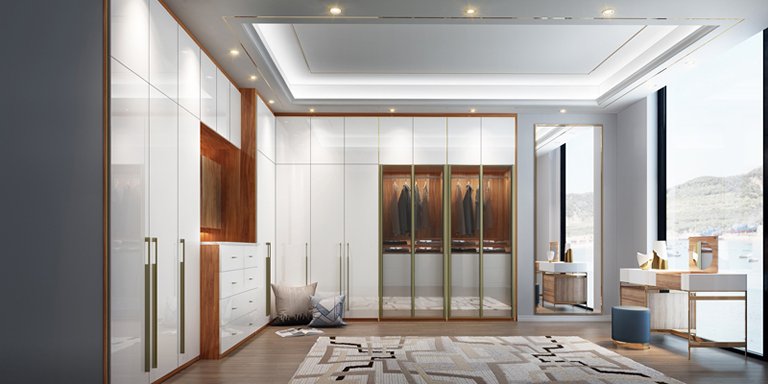 https://hkmb.hktdc.com/en/1X0AGS0O
Chinese Consumers Go Bespoke (2): Custom Furniture Offers Space Solutions
Interview with Sam Ke, President, Suofeiya Home Collection Co Ltd
One of the policy directions set out in China's 13th Five-Year Plan for expanding consumption is encouraging the development of bespoke services aimed at meeting the demand for made-to-measure products. According to a survey commissioned by HKTDC Research on China's middle-class consumers in 2017 [1], the higher the monthly household income of the respondents, the higher the proportion of these consumers who have purchased bespoke products, with the portion of those having ordered custom furniture rising to 52% from 11%.
Founded in Zengcheng, Guangzhou in 2003, Suofeiya Home Collection Co Ltd specialises in the R&D, production and sale of bespoke wardrobes and other furniture. In 2011, the company became the first custom-wardrobe manufacturer on the mainland to go public. Today, Suofeiya has extended its product line from bespoke wardrobes to all kinds of fitted furniture for the home. With more than 3,000 stores across the country, its business covers custom wardrobes, kitchen cabinets, wooden doors and flooring, hardware, other furniture items and houseware. Sam Ke, president of the company, spoke recently to HKTDC Research about the latest trends in the mainland custom-furniture market, consumer demands and preferences for bespoke furniture, as well as the company's development strategy.
New Technology Drives Mass Customisation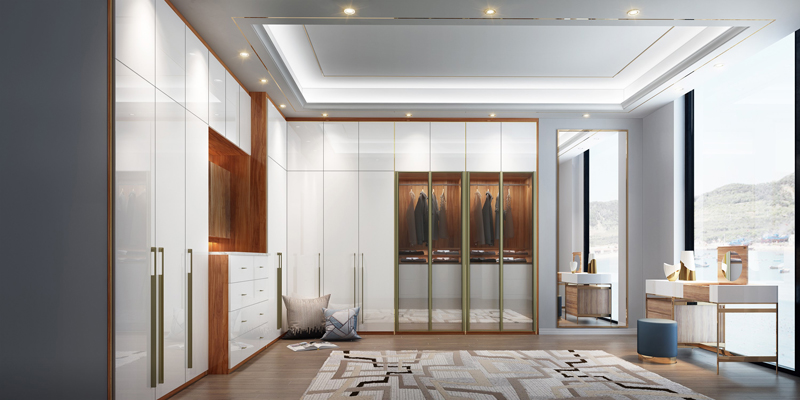 Even before the emergence of mass customisation brands, the concept of bespoke furniture was already adopted in home decoration. In the past, bespoke furniture was mainly handmade, something that was time-consuming with rather regular product design, which put many customers off. However, as flexible production has been applied to the bespoke furniture industry in recent years, combining mass production with personalised design has become possible.
Suofeiya has made great efforts to upgrade every step of the customisation process from design, production and packaging to transportation and installation, and automation has been introduced to increase production efficiency. Using the new production method, a factory can turn out more than 10,000 bespoke furniture items of all sizes, colours and specifications every day. This move not only greatly enhances the efficiency of bespoke production, but also meets the specific demands of consumers for different designs and features.
Mass customisation has been made possible by harnessing technology. Firstly, informatisation technology: Suofeiya makes use of self-developed software to link up the whole production process from design to manufacturing. By generating a unique QR code for each custom order, the software helps track and direct the whole design and production process. Secondly, automaton technology: by using the QR code, the factory can automatically match the order information with the right equipment, cut the materials, smoothen edges, punch holes, sort the different pieces and pack according to the drawings before proceeding to automated production.
Balancing Taste and Space Utilisation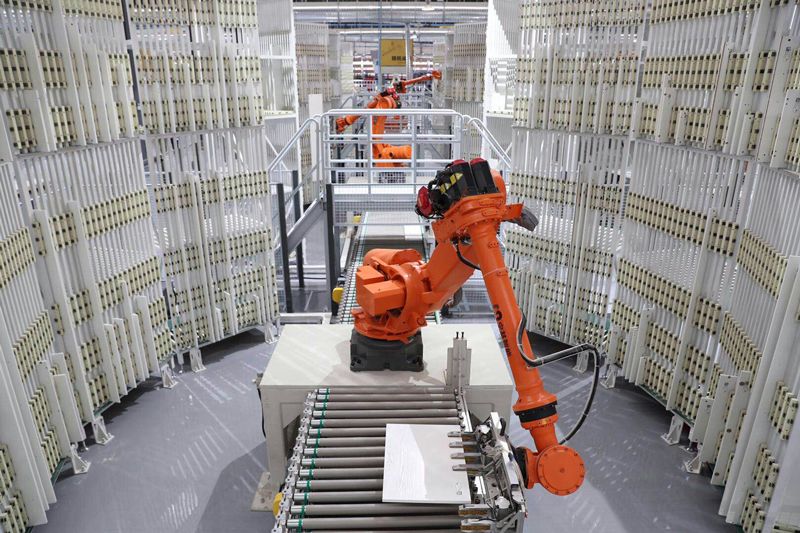 A typical order received by Suofeiya ranges from RMB20,000 to RMB50,000, which usually covers storage systems for the whole residence. However, in recent years many consumers have started to opt for all their furniture being custom made in order to create a unified style for the sitting room, storage spaces and kitchen cabinets. These consumers usually have a higher budget, reaching RMB100,000 or more. People using bespoke services do not only consider space optimisation, but also seek to meet their preference for overall design and personalised services.
Space optimisation in bespoke furniture has extended from maximising the storage space of the home to creating space that can both store and express style. For instance, many families would consider having a multi-functional room, using a tatami and several combination storage units to turn the room into a multi-purpose guest room featuring bookshelves and storage space to meet different needs. This kind of space reinvention cannot be achieved by using standardised products. Only bespoke services can maximise the use of every inch of a room and create a unique space for the customer.
Apart from going after space optimisation of their home, consumers in recent years are also becoming more and more demanding when it comes to furniture design. While most of the traditional shops selling a single furniture brand carry only a few styles, Suofeiya's outlets offer consumers a variety of "show flats" with diverse styles from which customers can pick and choose. Moreover, through handling a large number of custom orders, the company has built a database of design cases. This wealth of experience not only helps the brand update its designs according to consumer demand and market trends, but also allows consumers to directly view bespoke furniture of various styles set against different model rooms. Consumers can also go online and search among the many options for the styles and designs they want. They can even provide their own design input, which can contribute to the overall decoration theme.
Diverse Consumer Preferences
Suofeiya's outlets cover first- to fifth-tier cities across the country. Customers from different cities and age groups have various requirements where custom furniture is concerned. In first-tier cities, a wider range of bespoke models is offered, catering to residential units large and small, including some untypical old houses. According to statistics, the demand for renovation of old houses in first-tier cities has been rising in the past decade or so.
Customers in first-tier cities are generally more demanding when it comes to personalisation. Many of them go after clean and simple styles adorned by a touch of trendy and slightly extravagant taste. The materials chosen for their custom furniture are also more varied. The mix and match of decorative materials and details such as leather, special fabrics and specific patterns have won the hearts of many young people in first-tier cities. In fourth- and fifth-tier cities, larger units, especially those with an area of more than 100 sq m, are the mainstream, with most orders coming from the decoration of new houses. As such, where design and style are concerned, creating a luxurious finished product suitable for large spaces is of prime importance.
Future Growth Sectors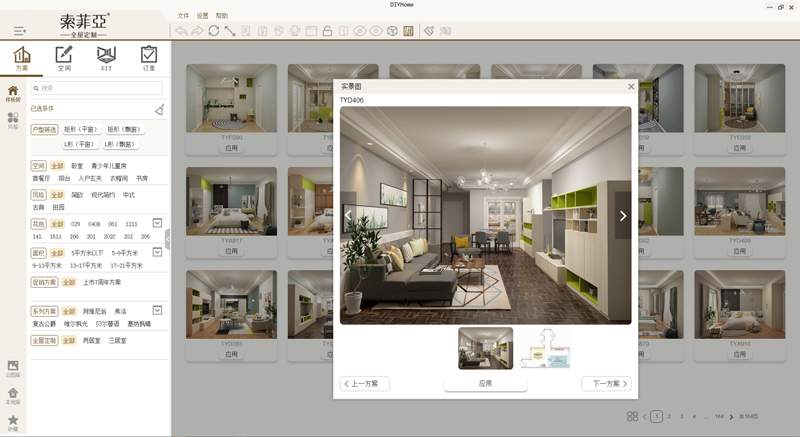 Wardrobes are the leading category among the wide range of Suofeiya's products, accounting for about 50% of all custom orders. The idea of having wardrobes made to measure has been deep-rooted in people's minds. But looking to the future, customisation of individual items will gradually evolve into customisation of entire homes. In light of this, bespoke businesses are not only required to provide made-to-measure services for single items, but also to offer total space solutions. In addition to making better use of space for storage and other functions, bespoke brands must also offer advice to consumers on how to mix and match styles for their home. As customers' requirements for furniture, household wares, space and style solutions are becoming more sophisticated, bespoke brands have to constantly enhance their design services, and their production and installation capability.
Young consumers today go after refined taste and lifestyle and are very particular about the style of their home. As such, their demands for customisation are more complex. In response to this, Suofeiya has acquired online furniture-design software, DIY Home, which the company's in-house IT team has been upgrading and using to process the designs of all the custom orders received by the shops.
Due to the massive database of drawings and styles contributed by designers, the software will gradually be made freely accessible in the days to come. Users select the furniture design and enter the required dimensions, and the rest of the work will be processed by the software. DIY Home allows consumers to design their own furniture, making the whole design process more interesting and giving full play to personal inspirations. Consumers are also able to place orders for Suofeiya's products and services anytime and anywhere by using DIY Home, marking a milestone in achieving the company's mission of harnessing technology to create a better home for its customers.
---
[1] For further details, see: China's Middle-Class Consumers: Preferences and Spending Trends