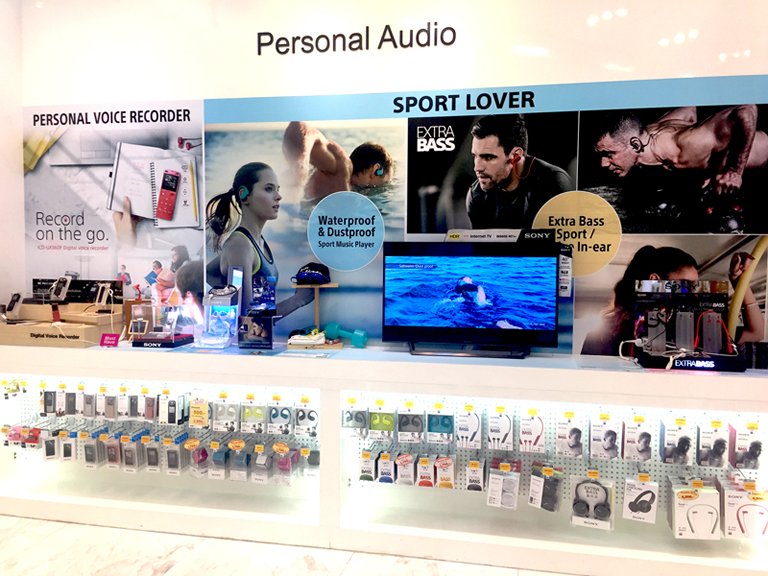 https://hkmb.hktdc.com/en/1X0AGQR3
Accessing the ASEAN Consumer Market: Electronic Accessories (Executive Summary)
ASEAN has made remarkable progress in the past decade to become an economic powerhouse. The region's combined gross domestic product (GDP) of US$2.76 trillion in 2017 has made it the world's sixth-largest economy. Its rapid urbanisation, rising living standards and young population are boosting the consumption of lifestyle products, including consumer electronics and electronic accessories.
With higher income per capita and greater purchasing power, the consumer markets in Indonesia, Malaysia and Thailand offer plenty of opportunities for Hong Kong companies in the electronics accessories industry. In these three countries, the total consumer expenditure on electronics increased by 10.8% over the past three years to US$12.6 billion in 2018, and it is estimated to reach US$15.9 billion in 2023. The high internet penetration and large, tech-savvy young population, have underpinned the strong demand for smartphones, tablets, laptops and various game consoles, as well as associated accessories and gadgets. This presents a great potential for Hong Kong manufacturers and exporters.
To provide practical guidance for Hong Kong SMEs in the electronic accessories industry, this report explores the export potential in selected ASEAN markets – Thailand, Malaysia, Indonesia and Singapore (as a regional hub). It evaluates the retail structure and distribution channels in each market and provides a guide to the optimal market entry and marketing strategies.
Overview of the Electronic Accessories Sector
The rapidly rising internet usage and penetration of connected gadgets, such as smartphones and tablets, has boosted consumer electronic accessories demand, including power banks, chargers, headphones and wearable electronics.
The consumer electronic accessories sector is highly fragmented, with the presence of many premium and unknown brands. Riding on consumer trust, many established smartphone manufacturers are launching electronic accessories and gadgets, while local brands usually compete on price. To be competitive in the ASEAN market, it is important for Hong Kong exporters to understand local consumer preferences, as well as invest in product innovation, quality and design.
In the mainstream consumer electronic sector, international brands, such as Samsung, Apple, Sony and Canon have developed a strong presence, a variety of distribution channels and high brand awareness through aggressive marketing. Meanwhile, low to mid-range gadgets from other brands, such as Vivo, Xiami, ZTE, Lenovo and Huawei, are also vying to tap growth opportunities in ASEAN.
The launch of ground-breaking products with new technologies in ASEAN has unlocked huge demand for electronic accessories and IT gadgets. As new smartphones and other consumer electronics are becoming more sophisticated, electronic accessories have become a separate category and a significant market.
The presence of information and communications technology (ICT) clusters in some ASEAN countries, like Malaysia and Thailand, has laid a solid foundation for the wide adoption of IT products. Digital initiatives taken by the governments across ASEAN also contribute to growth in demand for electronic accessories.
Key Market Trends
Mobile devices have increasingly become a part of everyday lives across ASEAN. Many different apps and video games on these devices make the battery drain faster. Power banks for mobile phones, tablets, and digital cameras are highly anticipated to foster growth in the electronic accessory market in the years to come. Thanks to the popularity of glass-backed phones, like the Galaxy S8, LG V30, and iPhone X, wireless charging is now more prominent than it has ever been.
With smartphones come with a high-definition (HD) camera and many other functions, demands on memory are huge. Portable electronic devices, such as digital cameras, mobile phones, and tablets, all need a handy memory data card and flash drives.
VR elements can already be found in mainstream consumer electronics, with VR headsets, such as PlayStation VR, Oculus Rift and the HTC Vive going on sale in 2016. There is also a huge mobile VR market (headsets powered by smartphones), with the likes of Samsung's Gear VR and various Google Daydream devices hitting the shops.
ASEAN is home to numerous popular tourism destinations, which have welcomed an increasing number of regional and international visitors in recent years. Today, travellers wish to keep connected, synced, and fully charged during their trip. That is where chargers, such as the USB World Travel Adapter and external batteries come in. These tech gadgets are in demand by both inbound visitors and outbound ASEAN tourists.
Electronic Accessories Distribution Channels
Consumer Electronics Specialist Stores
Electronics specialist stores are still the dominant distribution channel for consumer electronics and accessories in ASEAN. These stores have stepped up in-store promotional activities by offering discounts, reward points to customers and distributing vouchers for future purchases. In addition, many chains have introduced or expanded instalment payment schemes in conjunction with banking partners.
Consumer electronics shoppers usually search on the Internet to obtain product information and to do price comparison, before visiting the physical store to have hands-on experience with the product before deciding where to make the purchase.
Leading retailers have invested in improving the in-store experience to adapt to these changes. They focus on customers that value in-store benefits, for instance, the ability to try products in person and in-store recommendations. The physical store is not just a place for making purchases, but also where consumers can explore more innovative products.
Department Stores
Major department stores in ASEAN offer a wide variety of consumer electronics, from smartphones, tablets, laptops and various game consoles to electronic accessories, such as batteries, chargers, cables and converters, power banks, earphones, headphones, tripod stands, and selfie sticks, etc.
The biggest asset of department stores is their card members. Through customer loyalty programmes and good after-sale service, department stores cultivate and maintain strong relationships with the VIP members. The Thai Central Department Store invites customers to join The 1 Card Program that offers a vast array of benefits, such as special offers, reserved parking and in-store personal assistant.
Through selling to department stores, suppliers can gain greater brand awareness and validation, as well as more visibility to other buyers. However, department stores often do not purchase wholesale, and they require a higher commission and extended payment terms.
Travel Retailers/Duty Free Operators
The travel retail space offers a unique retail environment: 1) Travellers at airports are captive audience, 2) Travellers regard shopping as a way to pamper themselves on holiday, 3) Last chance for travellers to shop for gifts, and 4) The satisfying feeling of purchasing duty-free.
Airport shops contribute most to the duty-free market. For many travellers, shopping for duty-free products, from perfume and whisky to designer bags and consumer electronics, is a part of their trips overseas. As travel retailing has grown in ASEAN, many international electronic brands also regard airport shops as an important touchpoint to tap into tourism shopping.
Today, airport passengers are likely to carry at least one mobile phone and/or tablet and they wish to stay connected and fully charged while travelling. As such, airport shops feature a broad assortment of electronics, digital products and accessories, sourced from leading brands around the world.
The continued rise in tourist arrivals and passenger spend at busy ASEAN airports explains why travel airport shops might possibly be the perfect retail environment for items like electronic accessories to achieve sales growth and customer engagement.
Convenience Stores
Apart from snacks and drinks, convenience stores also sell electronic accessories to meet the multiple needs of consumers on the go. Portable chargers, headphones, and USB cables are some of the most popular items offered in convenience stores in key cities.
7-Eleven is the largest convenience store chain in Thailand and Malaysia, with more than 10,000 shops throughout Thailand, and more than 2,200 in Malaysia.
Home Shopping
Home shopping is a convenient way of purchasing family essentials, especially for consumers who live in suburban areas. In Malaysia, two of the largest home shopping channels are CJ Wow Shop and Go Shop. In Thailand, TV Direct and 24 Shopping are two popular channels.
Home shopping is a viable distribution channel as it has a strong customer base, especially in non-urban areas. The possibility for IT gadgets suppliers to show their goods to a nationwide audience through a TV channel or printed catalogues is an attractive proposition. However, not all products are suitable for these channels. Famous brands have the advantage, while non-brands must have unique design and attractive features.
Hypermarkets
Hypermarkets offer a wide variety of goods, ranging from food to clothing, furniture, electronics, baby products and toys. Their business model focuses on high-volume, low-margin sales. Due to their streamlined large-scale operation, which reduces per-unit costs, hypermarkets can fulfil consumer demand for value for money.
Hypermarkets are an effective channel to reach the large suburban population in ASEAN, especially for basic electronic accessories that every family needs. Some of the bestsellers in hypermarkets are electronic accessories for games, cars, cell phones, PCs and tablets.
Online Platforms
Consumer electronics and IT gadgets make up the most researched online product category, alongside apparel and cosmetics. Online shopping is also becoming popular for people who live in suburban and rural areas, or for urban dwellers who are faced with severe traffic congestion.
The recent entry of Chinese tech heavyweights into ASEAN may help the region reach its vast potential for e-commerce. Apart from capital, Chinese investors brought in digital payment and logistics expertise, which will help ease the two major pain points that have been holding back the cross-border e-commerce in ASEAN.
Countries with less severe physical infrastructure constraints, such as Malaysia and Thailand, are better positioned to benefit from e-commerce development. Indonesia has great long-term e-commerce potential given its large and growing middle class, as well as the young consumer market.
Currently, the B2C e-commerce market is fragmented in ASEAN. There are Classifieds (Mudah and OLX), C2C (Tarad, Tokopedia, Bukalapak, Shopee), B2C (Lazada, All IT Online Store, Blibli), B2B (11 Street) and retailers' own sites (BEST DENKI, Fresh Gadgets, Urbanlife, IT City, Banana, Power Buy). Legacy retailers, like Central Group and MAP Group, have also embraced e-tailing by creating their own online platforms.
Social Commerce
Nowadays, people spend much of their time on online social networks. As a result, the shopping process is shifting from one driven largely by a goal to find an item to one that is based on discovering things within their social lives and circle of friends.
The high mobile phone penetration in ASEAN, the fact that consumers are reluctant to share their personal information online, and less than 30% (except in Malaysia and Singapore) using either debit or credit card to make payments, explain why social commerce has become such as a booming phenomenon in ASEAN.
Facebook and Instagram are two most effective social networks for electronic accessories and gadgets. With posting videos, Instagram Stories, and links to shoppable content, these platforms allow users to smoothly transition from browsing to buying. Social commerce presents a great opportunity for small suppliers or new brands to test ASEAN markets without too much financial commitment.
Corporate Gifting
Corporate gifting has picked up in ASEAN over the past few years as multinational corporations (MNCs) extended their foothold in the region. The corporate gift market is driven by the rising demand for digital corporate gifts, such as smartphone accessories, power banks and phone holders.
Corporate gift suppliers are facing challenges to keep up with new trends and deliver value to their customers. Electronic accessories manufacturers, with state-of-the-art technologies, who design and produce trendy gadgets, are of great values to corporate gift companies. Corporate gifting is still an underdeveloped market for foreign electronic accessories suppliers to tap into.
Market Entry Methods
The routes to the ASEAN market are becoming more diverse and competitive for imported electronic accessories and gadgets. In selecting a distribution channel, electronic suppliers need to consider the locations, management costs and degree of control.
Some global smartphone brands have opened experience stores in major ASEAN cities. Entering brick-and-mortar business can help improve brand awareness and loyalty, and ultimately drive sales. Samsung was the pioneer in launching branded-shops across ASEAN. Apple, Xiaomi, Sony, Oppo, and Lenovo are also taking this route.
Unlike global smartphone brands, electronic accessories brands often tap into a new market via a dealer, who usually sells only to the end consumer. While looking for a qualified dealer, the electronic accessories brand should ensure that the potential partner is experienced in operating the retail business and already has a customer base that matches the brand's target segment.
To manage dealer networks in a local market, an overseas brand has to invest and establish a local team to provide marketing support, training and technical support. A lack of investment and managerial attention can seriously hamper sales performance.
If brands or manufacturers want to avoid initial investment in a new market, they can appoint a local or regional distributor. A distributor is usually a wholesaler who sells to dealers. Both distributors and dealers purchase outright.
Distributors can help finance transportation, handle customs clearance and manage inventory. An experienced local distributor with first-hand market knowledge is very valuable, as each ASEAN country has its own unique mix of ethnicity, language, and religion.
In return for taking on the supplier's trade-related risks and burdens, distributors will expect heavy discounts and generous credit terms. Suppliers may lose some control of the way their products are marketed and priced. Distributors often demand a long period of geographic exclusivity.
Today, many online marketplaces offer overseas suppliers an opportunity to sell direct to consumers in ASEAN. Notable examples are Lazada, Shopee, and 11 Street. Suppliers should also be open to the sales opportunities through social media, such as Facebook and Instagram.
Selling direct to consumers has many benefits. First, time to market is significantly decreased. Second, brands can have a complete control of their image and pricing. Most importantly, it allows brands to gain access to consumer data.
Today, winning enterprises in ASEAN adopt an omnichannel business model that uses both offline and online to connect with customers to support a seamless cross-channel customer journey.
Get Prepared!
Difficulty in obtaining trade finance is one of the key challenges for small business in Hong Kong to realise their export potential. Now, SMEs can find institutes to fund their retail orders based on the purchase order or invoice from an overseas buyer.
E-commerce sellers cannot accept overseas orders until they find an answer to cross-border payments. Payment solution providers who offer one-stop secure online payment service that supports multi-delivery channels and multi-currencies can help.
Regional e-fulfilment hubs, combined with cross-border shipping are widely used by Hong Kong companies to operate e-commerce sales into the fragmented ASEAN markets. Many companies chose Singapore as a regional e-fulfilment hub because of its low customs tax, well-developed infrastructure and customs regulations. Malaysia is another choice of regional distribution hub where operational costs are substantially lower.
For many electronic accessories brands who want to make an inroad into an unfamiliar market, exhibiting or visiting a trade shows offer numerous benefits. 1) gain knowledge and exposure to new trends, 2) stimulate new ideas for product innovation, 3) gain access to competition information, and 4) generate leads for strategic alliances and potential customers.
To reach and engage tech savvy ASEAN consumers with fast-changing shopping habits, electronics brands and companies should build a strong online presence to enhance consumer communication. Live video streaming and influencer marketing are two very effective tools to engaging target consumers and boost brand visibility.
Product reviews are becoming an integral part of an online store's branding and marketing strategy. They help build brand loyalty and customer trust and set a brand apart from others. Also, product reviews can help brands and products to be found on search engines via unique keywords. Further, reviews provide useful information on user habits and the features, functions, and design shoppers want from their electronic gadgets.
Please click
here
to purchase the full research report.
Electronics & Electrical Appliances
Malaysia
Thailand
Indonesia
Southeast Asia
ASEAN