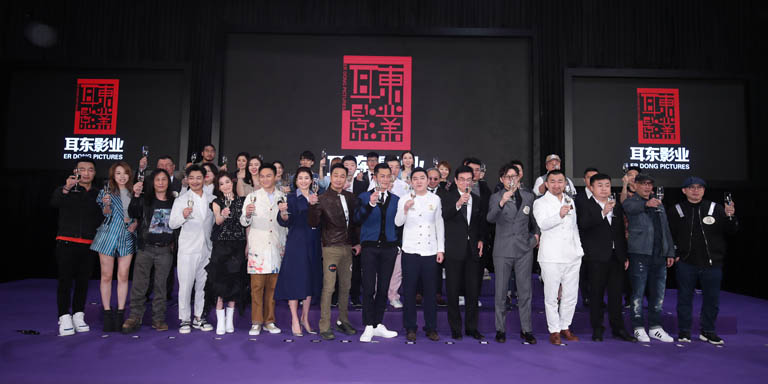 https://hkmb.hktdc.com/en/1X0AGOQA
Asia's premier film showcase set to open
Featuring 880 exhibitors, FILMART is the anchor event for Entertainment Expo Hong Kong.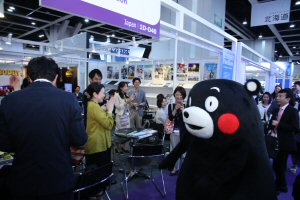 The curtain is set to go up on Asia's premier film and television showcase, the 23rd edition of the Hong Kong International Film and TV Market (FILMART), which is also the anchor event for Entertainment Expo Hong Kong.

Organised by the Hong Kong Trade Development Council (HKTDC), FILMART opens on Monday 18 March and continues until 21 March at the Hong Kong Convention and Exhibition Centre (HKCEC).

This year FILMART, as a premier cross-media, cross-industry trading platform, features some 880 exhibitors from 35 countries and regions. Exhibitors from around the world continue to set up pavilions at FILMART to promote their entertainment productions to global buyers, including those from Mainland China, the United States, the United Kingdom, France, Italy, Japan, Korea and Taiwan.
Window on the world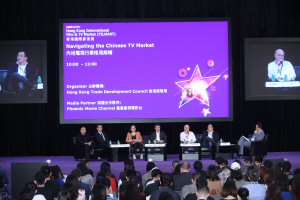 Provinces and cities in the mainland are eager to take part, with Guangdong, Hangzhou, Beijing, Shanghai and Hunan all setting up regional pavilions. Exhibitors from Jiangsu, Hengdian and Xiamen are forming regional pavilions for the first time, encouraging global buyers to leverage the potential of the mainland's film market. Thematic seminars featuring leading figures from the mainland's TV and film industries – including studios, distributors, over-the-top (OTT) platforms and big-data research companies – will discuss the prospects, challenges and expected changes in the mainland market.
Documentaries in spotlight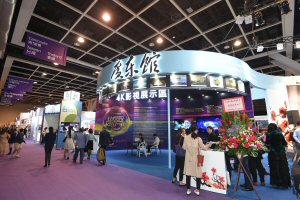 The Doc World zone will be a key focus at this year's FILMART, with visitors able to explore the documentary works of 290 exhibitors from 26 countries and regions. The Global Filming Support zone features 21 exhibitors from eight countries and regions, including Taiwan, France, Hungary and Indonesia, to highlight the business opportunities presented through various filming incentives.

A seminar, "Documentaries: Why does your story matter?", will feature three experts − Esther van Messel, CEO of First Hand Films; Lex Zhu, Producer of A Bite of China; and David Weiland, EVP Asia at BBC Studios – who will examine what viewers are looking for in documentaries.
Digital entertainment
TV World and the Hong Kong Animation and Digital Entertainment Pavilion will be among the highlights at FILMART. The latter pavilion, sponsored by Create Hong Kong (CreateHK), the agency set up by the Hong Kong Special Administrative Region (HKSAR) Government to drive the development of the creative economy in Hong Kong, showcases 40 Hong Kong companies – the highest number to date − from three major sectors of digital entertainment, including animation, digital effects and interactive solutions.

Another highlight will be the Digital Entertainment Summit 2019; industry experts will examine the latest application in entertainment industry, especially on VR and AR technology.. The "Cantonese Movie Opportunities in Bay Area" forum on Wednesday (20 March) will see representatives from the film industry and government officials from across the Greater Bay Area explore film production and cooperation opportunities.
Thematic seminars
A remarkable line-up of leading industry representatives from sectors including film, TV, digital entertainment and animation will share their insights. Speakers include Jonathan Spink, CEO of HBO Asia; Sean Park, Marketing Director of YouTube International Markets; Jim Packer, President of Worldwide TV and Digital Distribution, Lionsgate (distributors of The Hunger Games series); Yu Gong, Founder and CEO of iQIYI, Inc and President of Worldwide TV and Digital Distribution; Joe Aguilar, Emmy Award-winning producer; and Belle Avery, Producer of The Meg. They will discuss the global appetite for Asia's OTT platforms, how new Chinese-foreign alliances are helping to shape the world's animation industry, and the impact of blockchain on the future of entertainment.

To motivate young people to gain a deeper understanding of the film and TV industry, FILMART will hold the " Sharing by Hong Kong Filmmakers" session again this year, inviting three young local directors − Pang Ho-cheung, Director of Love in a Puff, Derek Tsang, Director of Soul Mate and Sunny Chan, Director of Men on the Dragon − to discuss their personal experiences.
Networking, more than 300 screenings
With new media rapidly gaining traction, a number of OTT platforms will be at FILMART for the first time, including mainland telecoms giant Huawei, HBO Asia from Singapore, Indonesia's OONA, WebAsia from Malaysia and MUBI from Malaysia.. More than 60 networking events, thematic seminars and press conferences, along with 300-plus movie screenings, will help open the door to new business opportunities. FILMART is acknowledged as one of the best platforms for the international and local film industry to test market reaction and this year's screenings will showcase various documentaries and micro-movies, including about 100 international premieres. FILMART will feature the Online Catch-Up Screening facility for the first time in 2019, enabling buyers and visitors to view exhibitors' works at any time.
Entertainment Expo
The 15th Entertainment Expo opens on Monday afternoon with a high-profile cast of officiating guests including Paul Chan, Financial Secretary of theHKSAR; Margaret Fong, HKTDC Executive Director; Liu Meiru, Deputy Director-General, TV Drama Department, State Administration of Radio and Television; Peter Lam, Chairman of the HKTDC Entertainment Industry Advisory Committee; and Leon Lai, Hong Kong Entertainment Ambassador.

The three founding events of the expo are FILMART, the Hong Kong International Film Festival (HKIFF) and Hong Kong Film Awards Presentation Ceremony (HKFA). The five core events are the Hong Kong-Asia Film Financing Forum (HAF), the Hong Kong Asian-Pop Music Festival (HKAMF), ifva Festival, the Digital Entertainment Summit, and the TV World International Forum.
Related links
Entertainment Expo
FILMART
Film & Audio-Visual Production