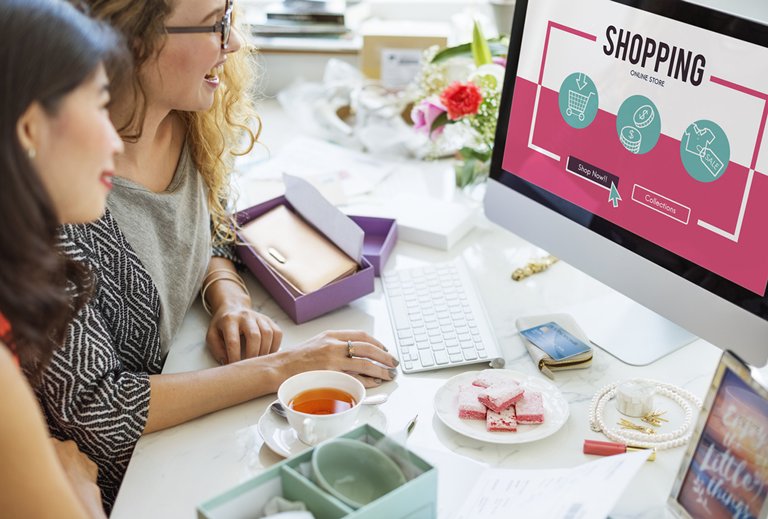 https://hkmb.hktdc.com/en/1X0AGNSB
Accessing the ASEAN Consumer Market: Baby and Maternity Products (Online Sales Channels)
Online sales channels, including brands' own websites, third-party marketplaces and social media, have quickly become a new force in the baby product industry in Indonesia, Malaysia and Thailand. Generally, baby product brands with more diversified products, flexible delivery and payment options have competitive advantages. Through the online channels, baby product industry players could also build customer trust and improve the overall shopping experience.
In recent years, there has been a boom of "mompreneurs" in ASEAN – mothers selling baby products online who are using the e-commerce business model to pursue careers as online entrepreneurs while retaining the time and flexibility to care for their children. Being mothers themselves, they have a good understanding of what mothers want for their babies. They are passionate about their products and happy to share the experience with customers. Some notable examples include Puritsy.com in Singapore and Babydash in Malaysia.
Despite experiencing rapid expansion over the past few years, business-to-consumer (B2C) e-commerce accounts for less than 5% of total retail sales in ASEAN. Due to the less developed digital infrastructure and a lack of familiarity with online payment, the Cash-on-Delivery (COD) method of payment still accounts for 50-95% of e-commerce transactions in the region.
E-commerce in ASEAN is Reaching an Inflection Point
The recent entry of Chinese tech heavyweights into the ASEAN market may help the region to realise its vast e-commerce potential. Investments from Chinese companies, such as Alibaba have introduced digital payment and logistics expertise, which should help ease the two main difficulties facing B2C e-commerce in ASEAN, especially when it comes to cross-border transactions.
Malaysia and Thailand, which both have a more developed telecommunication and logistics infrastructure, are better positioned to benefit from the growth in e-commerce. Thailand could experience a surge in e-commerce activities in the near term. For a start, high-profile alliances have been formed between Chinese e-commerce giants and large Thai retailers with extensive offline distribution networks, the most notable example being the joint venture between JD.com Inc and top Thai retailer Central Group. Furthermore, the Thai government is proactively pushing for e-payment adoption via the Promptpay scheme[1] and the use of QR code. With its large and rapidly growing market of young and middle-class consumers, Indonesia has a great long-term potential in ASEAN when it comes to e-commerce.
Technology Leapfrogs and the Fragmented E-commerce Market
The region's tech-savvy youth population has created a large B2C e-commerce market with high growth potential. The e-commerce market in ASEAN is crowded and somewhat fragmented, with a number of regional and local platforms in each country. It includes classifieds like Mudah and OLX, B2C and C2C marketplaces such as Lazada, Shopee, Baby Empire, WeMall, Tarad, Tokopedia, Bukalapak, B2B platforms and brands' own sites like mothercare.com, mamours.com, bebehaus.com, thebabyloft.com, and all-4-baby.com. Many baby and maternity brands sell their products via Lazada as well as their own websites, in addition to distributing through e-tailors like Central Online.
Major E-commerce Platforms in ASEAN
Lazada – It offers a wide selection of products and has presence in six ASEAN countries – Indonesia, Malaysia, Thailand, the Philippines, Singapore and Vietnam. More than 155,000 local and international sellers and 3,000 brands are listed on the Lazada platform.
Shopee – A primarily mobile platform that has a presence in Singapore, Malaysia, Thailand, Indonesia, the Philippines and Vietnam.
Bloom & Grow – A company partner distributing international baby, children's and maternity brands across several regions, including Southeast Asia, through offline and online retailers. It offers turnkey market access and local insight across major online and offline channels via its offices in Hong Kong, China, Singapore, Malaysia and Australia.
Puritsy.com – An online shop which chooses brands and products on the basis of safety, sustainability and quality. Brands it carries include Bébé Au Lait, BAMBO Nature and DEUZ. It sources directly from manufacturers and authorised distributors.
Baby Empire – An Indonesia-based online shop whose products cover a wide range of categories, including feeding and nursing needs, baby's essentials, maternity items, personal care, toys and party supplies.
Bimbi.com – An Indonesian online platform offering fashion items for babies and children from ages 0 to 16. It features a wide range of overseas brands, including Mayoral (from Spain), Junior Gaultier (France) and Zutano (US), and contemporary clothing from niche labels, such as SUOAK (US) and Reina Mora (Puerto Rico), and local brands like Cloo.
Babydash – The Malaysian baby product platform sells a wide range of items, including baby toiletries, breastfeeding equipment and toys.
TinyTots – A Thai baby product online shop which features international brands, such as JJ Cole Collections from the US and Canada's Lulujo, as well as private labels developed by the platform.
Zilingo – A Singapore-based online marketplace specialising in fashion, including babies' and toddlers' clothes. It also offers baby care products and toys. Brands it features include Buds Organic, Aveeno and Hugpapa. It enables merchants to upload and manage their inventory in any language and using any currency. Zilingo currently has offices in Thailand, Singapore, Indonesia, Hong Kong and India.
Tokopedia – One of Indonesia's leading online marketplaces. It allows individuals and business owners in Indonesia to open and maintain their stores for free.
Bukalapak – Another leading marketplace in Indonesia, covering a wide range of children's fashion and baby gear.
Major Online Platforms in ASEAN
Online Platforms
E-commerce Mode
Major ASEAN Markets
Lazada

B2C
Indonesia, Malaysia, The Philippines, Singapore, Thailand and Vietnam
Shopee

B2C and C2C
Indonesia, Malaysia, The Philippines, Singapore, Thailand and Vietnam
Bloom & Grow

B2C and B2B
Singapore, Indonesia, Malaysia
Puritsy.com

B2C
Singapore
Baby Empire

B2C
Indonesia
Bimbi

B2C
Indonesia
Babydash

B2C
Malaysia
WeMall

B2C
Thailand
TinyTots

B2C
Thailand
Zilingo

B2C and B2B
Thailand, Singapore, Indonesia
Tokopedia

C2C and B2C
Indonesia
Bukalapak

C2C and B2C
Indonesia

Selling on Key Online Marketplaces
Lazada
Lazada is the key regional online platform. A seller who wishes to list on the marketplace must submit a business paper and/or valid documentary proof of authorised distributorship. The marketplaces constantly monitor product information provided by the sellers, to ensure that the items on Lazada comply with all laws and regulations, and to proactively combat the problem of counterfeit merchandise.
Lazada's online merchants do not have to pay listing fees, they pay a commission based on the transactions (the commission rate will be based on the product category). Lazada provides its sellers with business management and distribution tools, for businesses of all sizes. Sellers need to stick a standardised label on the parcel and deliver it to one of Lazada's sorting centres in Asia (Hong Kong, Shenzhen, and Korea). Lazada's cross-border logistics team take care of the rest, including export and import documentation, customs clearance and last-mile delivery. In general, cross-border delivery takes three days, but if the product is already in the local warehouse, that can be cut down to just one day. Shipment pre-alerts are often sent to customs several days before the expected arrival date, which allows customs time to prepare for the arrival.
Shopee
It only takes only few steps to register on Shopee. The platform allows sellers to organise their inventory and measure their online store's performance using Shopee's Seller Assistant feature, accessible on a mobile phone. Shoppers can judge sellers by looking at reviews, ratings and whether they are from Shopee Mall (managed sellers) or 'preferred' sellers who meet certain criteria.
According to Shopee, successful sellers are those who proactively study the local market trends and offer the right products at a competitive price. Good customer service when handling in-app chats with buyers is also crucial. Customer reviews and ratings are effective ways for buyers to know if a seller is trustworthy.
Social Commerce
Nowadays, people spend much of their time on social networks built around their interests and relationships. As a result, the shopping process has moved from one driven largely by a goal to find an item to one that is more based on discovering things within one's social life or circle of friends. This mode of consumption, social commerce, is growing rapidly in ASEAN due to three factors - the rising smartphone penetration, consumers' reluctance to share financial and personal information online, and the fact that less than 30% of the ASEAN population (except Malaysia and Singapore) use either debit or credit card to make payments[2].
In Thailand, for instance, nearly half of online shoppers make purchases through social media. Kerry Express in Thailand says that 65% of their deliveries are from C2C, i.e. mostly social commerce. However, social commerce is tricky to measure because although browsing and negotiating happen online, payments typically take place offline. Merchants set up "shops" on Facebook or Instagram and post images and details of goods for sale. Shoppers browse and inquire about the product and then arrange a method of payment, typically a bank transfer, through a popular chat app such as LINE in Thailand.
Social media is an ideal selling platform for maternity and baby products as buyers and sellers can communicate with each other and users can share their experience of using the products. User comments are a crucial factor in purchase decision making as shoppers tend to trust them more than advertising.
Social commerce provides small suppliers or non-brands with a great opportunity to test the markets for their products in ASEAN without having to make too much of an initial financial commitment. Facebook and Instagram are some of the effective platforms for social commerce. Videos posted to the websites, content uploaded on Instagram Stories, and links to shoppable content all allow users to move quickly and easily from browsing to buying.
Key Differences between Selling via Marketplaces and Social Media


Marketplaces
Social Commerce
Commission
Yes
No
Traffic Generation
Buy banner ads or be a sales leader
Circle of friends and social media ads
Marketing and Promotion
Marketing tools are available for merchants (at a fee)

Through word of mouth or buy ads from social media
Customer Ownership
Marketplaces
Sellers
Payment Methods
Dictated by marketplaces
COD or bank transfers
Logistics
Logistic programme offered by marketplaces
Arranged by the sellers
---
[1] PromptPay is an interbank mobile payments system launched in January 2017. PromptPay is one of several initiatives under the Thai government's National E-payment initiative, which began to take shape in December 2015.
[2] World Bank, The Little Data Book on Financial Inclusion 2018
Please click here to purchase the full research report.
Malaysia
Thailand
Indonesia
Southeast Asia
ASEAN