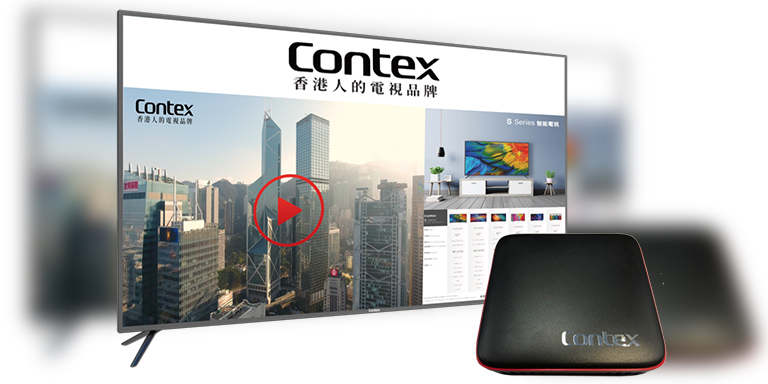 https://hkmb.hktdc.com/en/1X0AGM15
HKTDC supports enterprises' global diversification
Strategies to expand global reach help mitigate trade-conflict impact.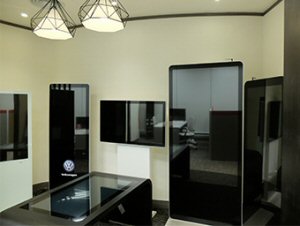 Enterprises need forward thinking and agility to identify breakthrough opportunities. Hong Kong's home-grown television manufacturer Express LUCK Industrial Co Ltd, which produces Contex TV sets, had the foresight to adopt a global diversification investment strategy well before the trade conflict erupted between the United States and Mainland China. Its expansion abroad has delivered new markets and business opportunities, cushioning the impact of the trade conflict on the company.

Express LUCK began its "venture out" strategy by joining the Hong Kong Trade Development Council's (HKTDC) trade mission to Colombia for the first time in 2016. The TV maker connected with the biggest retailer in the country, Cencosud, and set up a manufacturing base there last year. The group will continue to take part in HKTDC overseas trade missions to expand its presence in other markets.
Proprietary brand rooted in Hong Kong
Express LUCK was incorporated in Hong Kong in 1997 to assemble video compact disk (VCD) and digital video disk (DVD) players. The firm survived the Asian financial crisis which broke out that year but the evolving product trends were more damaging. Traditional VCDs and DVDs fell by the wayside as the Blu-ray format became dominant. Express LUCK had to make quick, radical changes to face the challenges.

In two decades, the company has grown to be a major TV manufacturer with comprehensive capabilities in research and development, design, manufacturing and sales. Its own-brand Contex is now one of the top 10 exporters in Mainland China. Not content to rest on its laurels, Express LUCK is expanding into the global market.
Expanding sales channels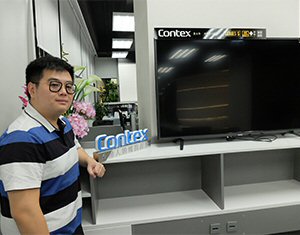 Sherman Chan, Business Development Director of Express LUCK, said the company has actively built a global presence, setting up plants and offices in the US, Mexico, Colombia, Hungary and Egypt. The branches help scale-up production and expand sales channels. As of 2017, the company employed more than 2,000 people and generated global sales revenues of Rmb3.4 billion (about HK$3.9 billion or US$506 million).

After the 1997 financial crisis and sea-change in consumer needs forced the firm to transform and upgrade, Express LUCK began to expand globally. Looking back at the company's development, Mr Chan believes every crisis has given the company the courage and opportunities to carry on. "Crisis brings risks and opportunities. Where there are risks, there are opportunities. This is what we strongly believe in," he said.
HKTDC trade missions
Express LUCK has repeatedly reached out to overseas markets, with the support of the HKTDC. In 2016, Mr Chan joined its first trade mission with the HKTDC to Colombia. Through the HKTDC's networking arrangements, Express LUCK connected with the country's biggest retailing group Cencosud. It helped them build a solid foundation for further developing the market in the South American country. The company's manufacturing plant in Colombia opened in January last year and since then has produced about 10,000 TV sets a month.

In May 2018, Mr Chan joined the HKTDC mission to Buenos Aires, the capital of Argentina. Through an introduction by the HKTDC, Express LUCK forged a partnership agreement with a major local dealer, Kiara Trading, to distribute Express LUCK products in Argentina. Express LUCK is also leveraging Kiara's local marketing data and expert analyses to tap business opportunities in Latin America.

Mr Chan said the biggest challenge for the company to "venture out" is a lack of understanding of overseas markets, which could lead to misjudgments. "HKTDC gives us a thorough review of market information and makes recommendations after screening for the best options. This helps our company save a lot of investment in market research."
Global presence helps to overcome trade barriers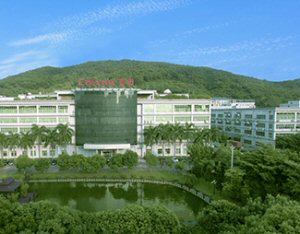 Having built a global presence, Express LUCK is in much better position to handle the US-mainland trade conflict. Mr Chan said that a few years before the issue arose, Express LUCK could sense that a shift towards protectionism posed major challenges to global trade. The company has been diversifying globally since 2014, setting up plants in different parts of the world and acquiring overseas brands and sales teams. It has been setting up a new offshore production line almost every year.
"Building our overseas presence can overcome the issue of trade tariffs imposed on a particular source country of production. It can also help develop new markets. It kills two birds with one stone," he said. "Keeping one step ahead of others will help us capture opportunities sooner." As Express LUCK produces locally in different tariff zones, it enjoys a range of different tariff concessions, so the bottom line will not be adversely affected even if a certain market faces higher tariffs.
Express LUCK shows equally astute commercial instincts in identifying opportunities. Mr Chan said Express LUCK found opportunities to develop in Europe through the "Belt and Road" initiative and joined the HKTDC trade mission to Hungary. It started planning to deploy in the country even before the mainland and Hungary had signed their Belt and Road memorandum of understanding in 2015 and Hungary became the first country in Europe to establish such an agreement with the mainland.
Diverse future
Looking to the future, Mr Chan believes firms should avoid putting all their eggs in one basket. The group plans to expand to Myanmar, Thailand and Vietnam along with its footholds in other parts of the world. At the moment, the group's commercial network has covered the tariff regions of North America, Latin America, Europe and central eastern Africa. Asia-Pacific is the missing piece. He looks forward to joining HKTDC trade missions to select markets in the Asia-Pacific region for in-depth exploration. "We are full of confidence in the HKTDC," he said.
Related link
Express Luck Industrial
Electronics & Electrical Appliances