https://hkmb.hktdc.com/en/1X0AGDEJ
Reaching Australian Consumers: Market Characteristics and Opportunities
Australia remains a standout among developed economies, supported by strong domestic demand and consumption. Yet, this vast and diverse territory with strong presence of international brands presents challenges for new suppliers to enter the market. This article examines the landscape and trends of the Australian consumer market and highlights the opportunities for Hong Kong companies in better expanding and penetrating the market.
Resilient Economy with High Spending Power
Amid the current uncertainties in the global economy, Australia, among developed economies, seems to provide a favourable business environment given its resilient growth economy.
Australia is the only country in the developed world that has experienced a long period of recession-free growth. In 2018, it entered its 27th year of continuous economic growth at an average annual growth rate of 3% and is expected to achieve the highest economic growth among major advanced economies such as the US and UK. According to Australian Trade and Investment Commission (Austrade), Australia is forecasted to be the 13th largest economy in the world and the 5th largest in the Asian region, despite the country is home to only 0.3% of the world's population. Australia has demonstrated economic resilience, adaptability and record of steady growth which provides a low-risk business environment for Hong Kong companies.
With a well-educated and affluent population of over 24 million, the country offers consumers with high consumption habits and strong demand for high-value products. Particularly, the state of New South Wales has the highest level of consumer expenditure in the country, accounting for more than one-fourth of the country's 2017 total. Hong Kong exporters looking to sell star-quality and stylish-design products may find the market opportunity down under more attractive in Australia as consumers are less price sensitive among other developed economies.
Market Opportunity: Optical Goods
The transformation of spectacles from a medical device to a means of self-expression has changed the optical industry and continue to create opportunities for Hong Kong, who was the world's third largest exporter of spectacles and frames in 2016, after Mainland China and Italy.
In recent years, eyewear has started to make a major comeback on the fashion scene and this trend is posing significant influence on demand for spectacles and sunglasses in Australia. Increasing numbers of consumers, especially among millennials, view eyewear products as accessories to differentiate their styles and reflect their personality. Consumers are now showing preferences for niche and unique designs and usually own multiple pairs of spectacles or sunglasses.
In terms of the competitive landscape, international brands continue to characterize Australia's eyewear market in 2017, with the top three leading players being Luxottica Australia, Specsavers and Essilor Australia. In an effort to stay competitive, Sunshades Eyewear, a Sydney-based eyewear company, expanded its brand portfolio and included luxury fashion brands such as Gucci in their spectacles collections. Despite the dominance of international brands in the market, Sunshades Eyewear performed strongly last year, achieving the largest increase in sales growth.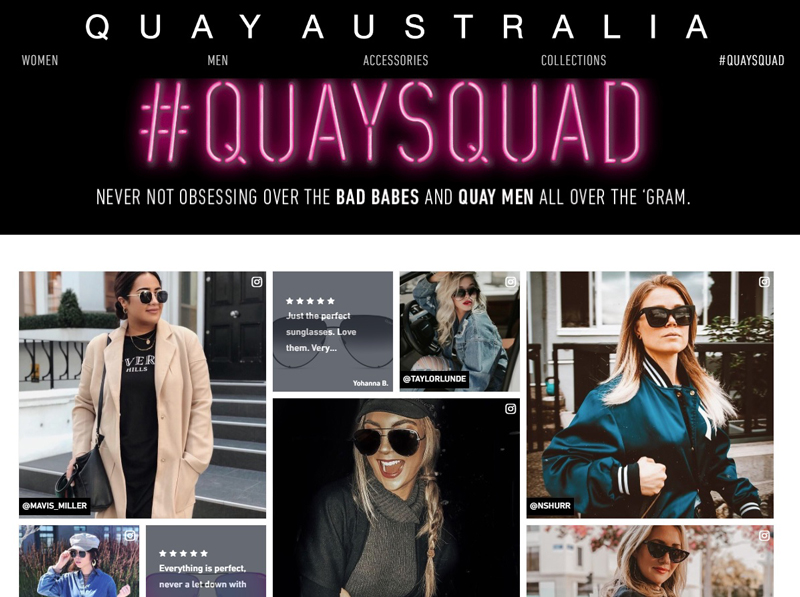 Bricks-and-mortar eyewear stores remain as the main sales channel in Australia yet there is a growing popularity of online retailing. Optically, originated from Sydney, mainly sources frames from Italy and South Asia and sells over 3,000 spectacles collections online. Without having to pay showroom rentals, Optically is able to offer lower prices yet similar quality compared to traditional bricks-and-mortar shops.
In order to tap into the Australian market, Hong Kong spectacles companies could opt to produce under an original design manufacturing (ODM) basis for both local and international eyewear brands, and more importantly, fashion brands. Medium and high-end spectacles and frames are preferred by the high-spending Australian customers. For companies looking to market under their own brand names, online platform is a preferable sales channel for Australia, given the country's high levels of mobile penetration and online usage. Social media marketing is seen as beneficial to build brand awareness and loyalty, exemplified by Quay Australia, which mainly sell online and has accumulated over a million followers on Facebook and Instagram.
Market Opportunity: Consumer Electronics
The need for activity tracking, connectivity and e-payment technologies continues to drive the demand for consumer electronics in Australia, presenting growing opportunities for Hong Kong electronics exporters. Telecommunication equipment and parts is the dominating category of Hong Kong's exports to Australia and it has been growing over the past five years to reach US$1.4 billion in 2017, representing more than 30% of the total. Compared to 2012, its contribution to total exports has increased ten percentage points.
Retail sales of smart phones in Australia remained strong, registered an 8% volume growth in 2017. The category has been benefited from replacement sales driven by consumer demand for phone upgrades. Yet, demand is expected to slow due to the less significant innovations in new models. Looking forward, the consumer electronics sector in Australia is likely to be driven by wearable devices such as activity watches and smart watches.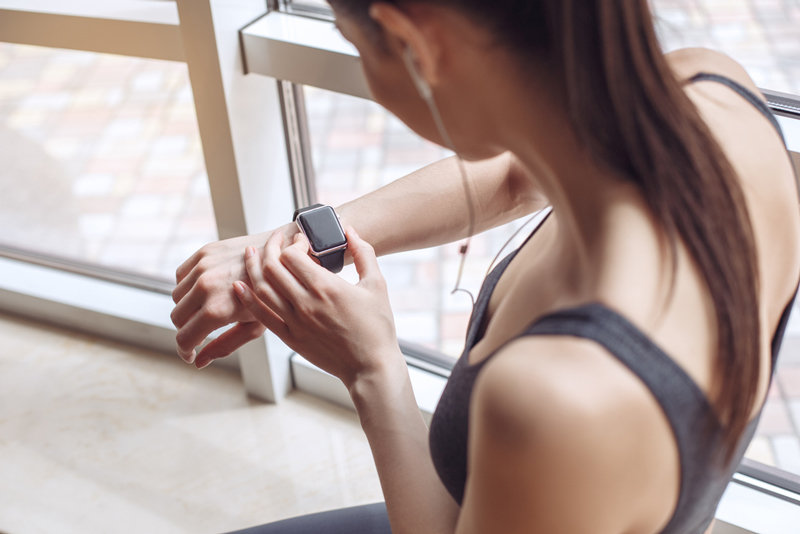 Australians have traditionally enjoyed a reputation for fitness, with almost one-third of them engaged in physical activities every day. Amid rising health consciousness among Australian consumers, activity wearables have therefore become an important device for fitness tracking. Smart watches are also utilized to perform daily tasks such as checking emails and making payments. According to Euromonitor, retail sales of wearable electronics in Australia is predicted to double by 2023.
The fast-changing and growing consumer electronics market inevitably provokes an increase in demand for telecommunication products as well as components and parts which Hong Kong companies can ride on. Hong Kong ODM companies are known to be capable of producing on custom-made basis and it is largely welcomed by companies in Australia given the need to release new devices and models to keep up with the consumer demand. On the other hand, Hong Kong electronics companies looking to sell under their own brand names should be aware of the strict standards on telecommunication products. Products selling in Australia must comply with the applicable technical and labelling standards set by the Australian Communications and Media Authority (ACMA).
Market Access: The Perfect Test Bed
The size of Australia is large enough for a diversified economy with nuances of consumer behaviour but small enough to allow new products going to the market without scaling them up. Australian consumers are "early adopters" in product trends and technology. Their willingness and openness to try new experiences and products make the market an ideal test bed.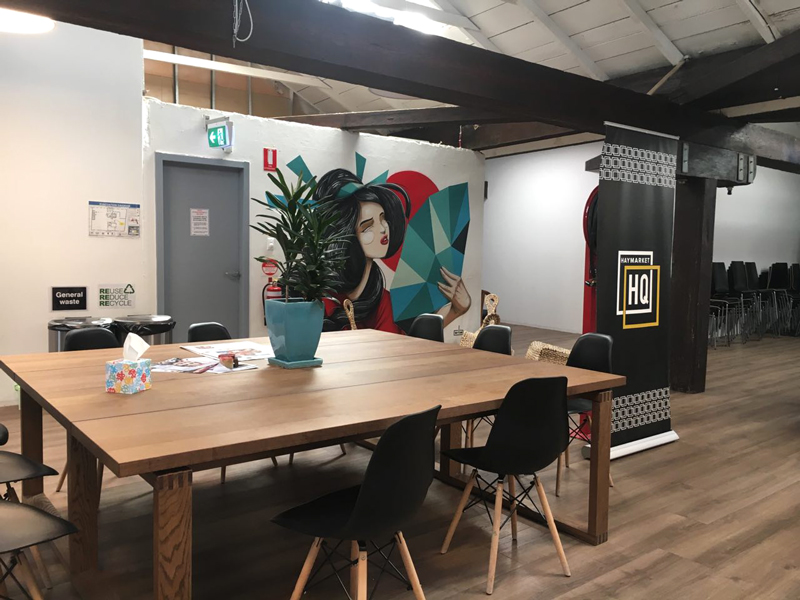 In late October last year, Sydney's first-ever landing pad was launched to welcome Asian start-ups and SMEs to Australia. Fully funded by City of Sydney and coordinated by Haymarket HQ, Australia's only Asia-focused start-up hub, the 90-day Sydney Landing Pad program supports entrepreneurs from Asia looking to use Australia as test market or expand into Sydney by providing co-working space, induction workshops and networking opportunities. Hong Kong technology start-ups as well as entrepreneurs in industries such as education and healthcare may consider using this platform to tap into the Australian market or test its new business ideas and products. The first cohort of the program will start in April 2019 and applications close by the end of February.
Market Access: Leveraging Participation of Local SMEs
The vast majority (over 90%) of Australian businesses are small businesses with less than 20 employees. Despite the small size, a lot of them offers remarkable products with innovative technology and design. Given a sizeable domestic market to rely on, it is common for Australian small and medium-sized enterprises (SMEs) to just focus on the local market instead of looking overseas.
Despite this, a lot of them are open to work with international suppliers. In this regard, Hong Kong businesses looking to expand to Australia may consider partnering with local companies to lower risks, reach a broader customer base and develop connections with an already established business community. A good way to start is to connect with some local chambers and industry associations, such as Victorian Chamber of Commerce and Industry, the largest business body in the state of Victoria with more than 15,000 registered Australian businesses.
However, in recent years, business is booming for Australian small businesses selling overseas. The findings, featured in Australia Post's Small Business Exporting insight paper, revealed that those small businesses that export overseas reported 20% higher turnover than their domestic-only counterparts. Despite that, only a quarter of small businesses in Australia are currently exporting to overseas customers, with 35% selling to China and 11% selling to Indonesia.
Australian small businesses are increasingly keen to get a foothold in the lucrative Asian market, yet market expansion is not easy for them without the appropriate connections and market knowledge. Mainland China is the second most preferred export destination for Australian small businesses, only trailing behind its nearest neighbouring country, New Zealand.[1] With its long-established relationship and cultural connection with the mainland, Hong Kong SMEs are well positioned with a strategic role in facilitating Australian small businesses in their exploration of emerging opportunities in the mainland through offering custom clearance and trading services for re-export as well as providing market intelligence on business landscapes in Mainland China.
Chinese Community in Australia
Chinese migration to Australia dates back to the gold rushes in the 19th century, when Chinese goldminers flocked to the state of Victoria to seek fortunes for their families. And now, Australia is home to more than 1.2 million people of Chinese ancestry, of which two in five were born in Mainland China and over 6% were born in Hong Kong.[2] The Chinese population is concentrated in major Australian cities namely Sydney, Melbourne and Brisbane. However, over the last decade, residential patterns of Chinese have become more diverse, with residential clusters appear to emerge in smaller cities such as Adelaide and Canberra.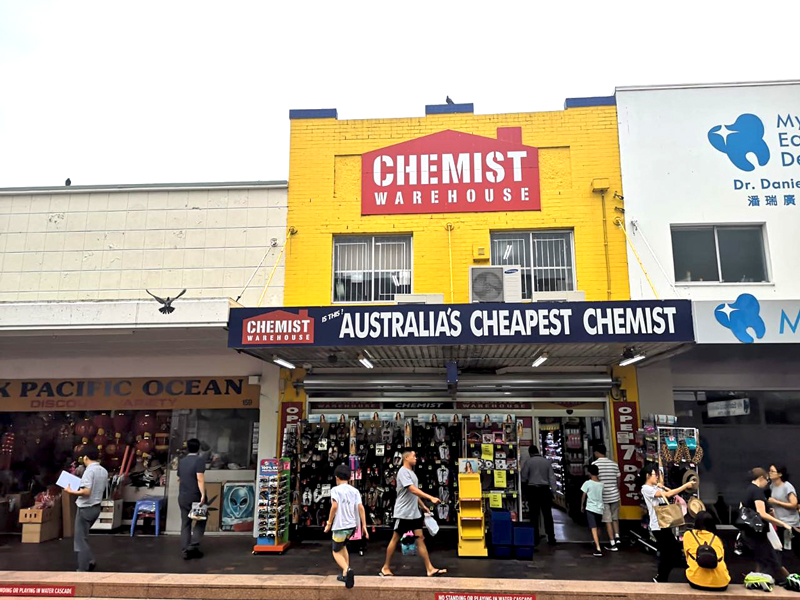 The large Chinese community in Australia has led to the emergence of unique retail trends and business models specifically targeting that community. Thanks to the strong bonding between Chinese expats and their networks in Mainland China, the concept of "daigou" was born with expat opportunists buying Australian consumer products on behalf of their personal networks in Mainland China and sell at a premium price back to their homeland. The daigou industry is built on trust, with Chinese shoppers relying on their connections on the ground in Australia to source authentic and quality products. Baby formulas, nutritionals and skin care products are the most popular items for daigou. In 2017, it is estimated that there are more than 100,000 daigou operators in Australia and the industry shows no sign of slowing down. Most daigou operators are believed to be small businesses yet there is a growing number of bigger operators emerging in the market. AuMake, the first daigou-focused retail company listed on the Australian Stock Exchange, opened a "daigou hub" where an assortment of products can be bought and shipped out to Mainland China from the store. Australian companies such as Swisse, Blackmores and Jurlique are also increasing its marketing efforts directly to daigou to boost sales in Mainland China.
Another example is OpenMarkets, a Melbourne-based wealth management and stock brokerage firm which works extensively and specifically with local and overseas Chinese clients on investments in Australian markets. In an effort to cater for its Chinese investors, OpenMarkets provides simplified Chinese version of trading platforms as well as mobile app for trading on the go. Telephone customer support is also available in Mandarin and Cantonese.
In this regard, Hong Kong companies looking to reach the Chinese consumers in Australia should be mindful of the importance of localization of business strategies and marketing tactics. It is crucial to establish connection with Chinese consumers through platforms that they are familiar with or can relate to. For example, marketing on WeChat is found to be more beneficial than Facebook in Australia when the target group is Mainland Chinese. Having a customer support team which speaks the same language could also help to build trust with Chinese consumers.
---
[1] Taking on the world: meet the Australian small businesses selling overseas, Australia Post
[2] Australian Bureau of Statistics
Electronics & Electrical Appliances
Eyewear