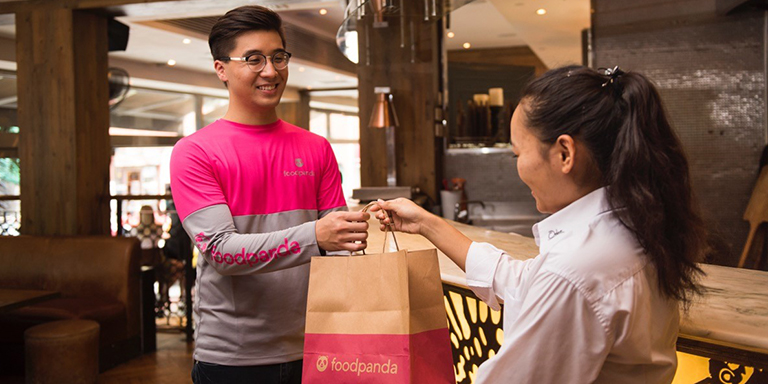 https://hkmb.hktdc.com/en/1X0AGDCL
Dialling a Meal Delights Diners
Food delivery services are proliferating in Hong Kong now that mobile platforms have made the ordering process so convenient.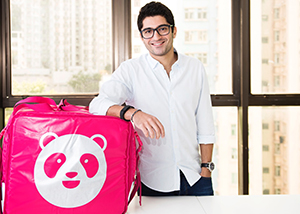 Without leaving their desks, hungry office workers can summon a healthy lunch, or order a restaurant dinner to arrive moments after they reach home –with just a few taps of a finger. From offshoots of global chains to enterprising start-ups, purveyors of food to your door are meeting huge demand in service-oriented Hong Kong.

Since launching in Hong Kong in June 2014, Berlin-headquartered foodpanda has recorded triple-digit annual growth. Acquired in 2016 by Delivery Hero, a German company which listed shares on the Frankfurt Stock Exchange a year later, the business has gone from strength to strength in the vibrant Hong Kong market.

Arun Makhija, Managing Director, foodpanda Hong Kong, said that after raising funds through the initial public offering, "2017 was a year of restructuring" for the company. "Our main focus was growth," he added.

"This was our chance to re-engage with the Hong Kong public, and the first thing we did was change our visual identity from orange to pink," Mr Makhija explained.
Wide Coverage

The next priority was to make foodpanda's delivery service Hong Kong-wide. "We opened 15 new districts in Hong Kong in 2018, and now cover 90% of the population," he continued. "We really pushed the needle on that, and are now the only player delivering food to areas such as Sai Kung."

Acquiring restaurant partners was another growth strategy. "Currently, we have around 4,000 restaurant partners, and are looking to have 7,000 to 8,000 by end of 2019," Mr Makhija said. "This allows us to enter localised areas such as Yuen Long, bringing more business to neighbourhood restaurants."

Investment in technology, such as tracking algorithms, has enabled the company to better understand local preferences, and tailor suggestions for its customers. Mr Makhija calls this a "focus on personalisation".

"We let technology play the role of matchmaker," he said. "At the end of the day food is subjective, and our job is to give people all the options."

Corporate partnerships with such firms as Standard Chartered Bank, DBS, the Asia Miles loyalty programme and restaurant review platform OpenRice offer further incentives to customers.

Mr Makhija describes Hong Kong as a "very strategic market" for foodpanda, a global operator with a presence in 190 cities.

"Hong Kong is a strategically important city because of its potential," he said.
We believe the way people consume technology here, and consume food here, makes this a ripe market for what we are trying to do."
Green Service

In 2019, one of foodpanda's goals will be to make its business more sustainable.

"Both our customers and our restaurant partners are very concerned about the impact on the environment of delivery, in particular packaging," Mr Makhija said.

"We already have taken steps like opt-out for cutlery, but what we're really pushing towards now is encouraging our restaurants to take on more biodegradable packaging. We have partnerships with several very prominent packaging companies that have come on board with us, which makes greener packaging more affordable for them."

As a leading player in the delivery sector, "I feel we have to take responsibility for the demand we have created," he added.

A new meal pick-up service targeting office workers, launched in January, was one of the first initiatives for 2019. Instead of queueing outside a restaurant during the lunchtime rush, hungry diners can collect pre-ordered meals from the outlet and enjoy back at their desks or in the sunshine at a park.

foodpanda also plans to launch into grocery and pharmaceuticals delivery this year. "We aim to be a one-stop vertical bringing people whatever it is they need," Mr Makhija said.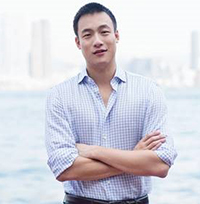 Office Business Booms
Soon after its Hong Kong launch in 2015, United Kingdom-headquartered Deliveroo noted that the strongest demand was in the corporate sector. After introducing its tailored offering Deliveroo for Business to Hong Kong in April 2016, the company reported a sensational 75% year-on-year growth.

"Busy Hong Kong office workers are famous for eating lunch 'al desko'," said Brian Lo, General Manager of Deliveroo Hong Kong. "Apart from offering a huge range of menu options for breakfast, lunch and dinner, customers make one-click meal payments using their set meal allowance, instead of saving and submitting a stack of receipts at the end of the month. Finance teams can view the office's monthly mealtime spending in one single spreadsheet, rather than sorting through hundreds of expense forms."

To meet demand, Deliveroo for Business recently expanded to include hotel room service, event catering and fruit basket/snack deliveries.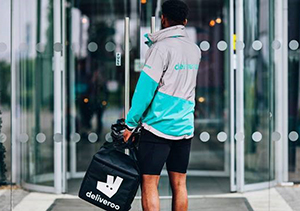 Then in December 2018, the company diversified again, opening in Hong Kong its first-ever bricks-and-mortar restaurant. Deliveroo Food Market, in busy Sai Ying Pun, serves as a kitchen for delivering online orders and a consumer-facing storefront where customers can choose from 15 dining concepts.
"We find there is an opportunity to bring our online to offline [O2O] model to our customers," said Mr Lo. If the Hong Kong pilot is successful, the company may expand the concept globally.

The kitchen site also serves as a kick-starter for restaurant partners to introduce unique virtual menus exclusive to the Deliveroo platform. Mr Lo said restaurants have found this to be a low-risk option to launch brands and test customer appetite and response in neighbourhoods, before deciding whether to invest into building a sub-brand with the opening of bricks-and-mortar locations.
Singapore-headquartered Crystal Jade is using the kitchen to launch Lao Er and Brother Kwok, two delivery-only virtual brands targeting younger consumers. PizzaExpress, another partner in the trial, is testing a new concept called The Pasta Project.
During its time in Hong Kong, Deliveroo has also gained some useful business insights: such as that lunchtime orders are by far the most popular among business customers (70%), and among those, asset management companies, financial-service firms and international law firms account for the majority of users.

"Business customers love to order from Chinese and Cantonese restaurants the most, with sushi, Vietnamese and healthy salads rounding out the top 10 cuisine preferences by spending," Mr Lo said. "The legal profession eats the most healthily, with their top two most-ordered restaurant types being salad and vegetarian."
Related links
Deliveroo
foodpanda

Catering Services
Logistics & Supply Chain
Technology