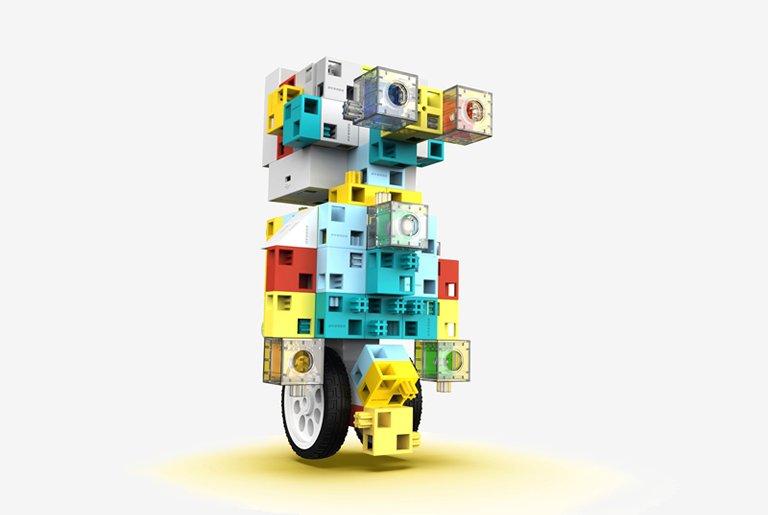 https://hkmb.hktdc.com/en/1X0AGCW4
Full STEAM Ahead!
David Xiang, Co-founder of HTE Robot Innovation, sees a bright future for educational toys as an early introduction to coding.
China has been actively promoting STEAM education [1] in recent years. Many companies have been quick to spot the business opportunities and lost no time launching different types of STEAM toys and coding courses onto the market. According to Euromonitor International, Mainland China will see the fastest growth in STEAM toy sales in the world, with sales revenue soaring by 50% from US$3 billion in 2016 to US$4.5 billion in 2021, outstripping global sales growth of about 20%. HTE Robot Innovation co-founder David Xiang spoke recently to HKTDC Research about the trends of development of STEAM education in China and the coding business of the company in a market where opportunities abound. His views should be of help to those interested in venturing into this market.
Own-brand Products: Doubao Blockly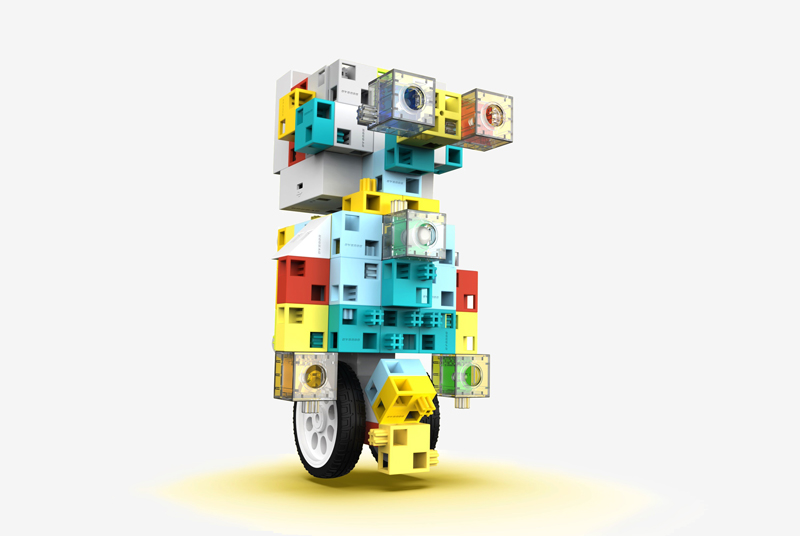 Artificial intelligence (AI) applications will be everywhere in the future. Founded in 2016, HTE Robot Innovation specialises in STEAM robots and coding education. The startup owes its place in the market to its high-calibre team. Its three core members are engineering graduates of the Harbin Institute of Technology (HIT) and members of the HIT robotics team. The company's main product is a building block type of STEAM toy called Doubao. Students can use Doubao blocks to build robots of different shapes and postures and instruct the robots to make different movements using Doubao Blockly coding language independently developed by the company. The company's aim is to help children learn technology and stimulate their imagination and creativity through games and learning coding languages. The company now has a team of more than 30 staff, about 85% of whom are R&D personnel. The strong R&D team gives the company a solid technological foundation.
As smartphone technology becomes increasingly advanced, programming robots by coding has become a common practice. In order to increase its competitiveness, HTE Robot Innovation has independently developed its Doubao Blockly coding platform and applied it on its products. Blockly is an open-source programming editor developed by Google [2]. One of its main applications is for the writing of webpages and phone apps. HTE Robot Innovation has developed the Doubao Blockly coding language for Chinese children based on the open-source characteristics of Blockly. Children can programme Doubao robots through the easy-to-use Doubao Blockly platform, and this will greatly stimulate their interest in learning. Xiang said the company has made patent applications for a number of Doubao products.
Doubao Blockly is different from Scratch which is now adopted by many children coding education companies. Scratch uses the drag and drop method, as do Blockly and Doubao Blockly, but it targets primarily at young children. Xiang said the company needs to have the vision to serve more than just young children and is eyeing the needs of pre-school, high school and even university students. The use of independently-developed coding platform gives them greater flexibility in hardware interface and allows them to programme and build more AI hardware, thus adding new dimensions to students' learning and their company's business development.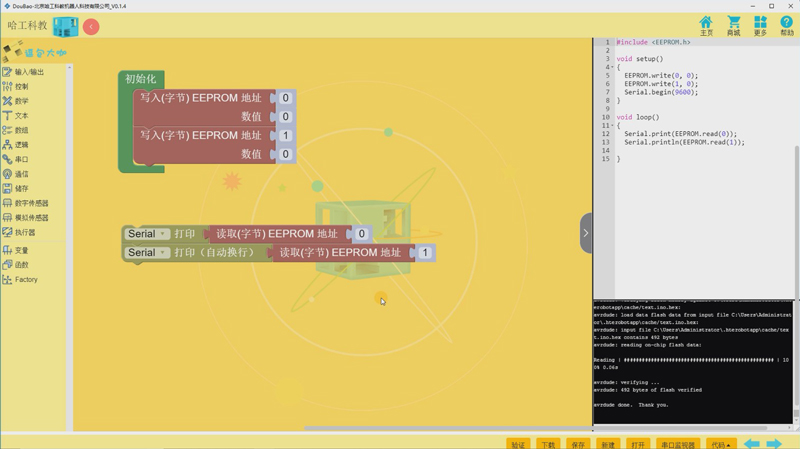 Systematic Course Development
Since HTE Robot Innovation targets students of all age groups, it attaches great importance to the design of coding courses for more senior students in addition to the development of Doubao building blocks and Doubao Blockly platform for younger students. HTE Robot Innovation will make appropriate adjustments to Doubao Blockly after a user has reached a certain standard to enable him or her to gradually move from the simple drag-and-drop visual user interface to more advanced coding languages, such as C and C++. "Secondary school and university students will not be content with mere drag-and-drop that comes with Doubao Blockly when designing programmes. They would want to use more open and advanced programming language to visualise their ideas," said Xiang. HTE Robot Innovation will systematically enhance the degree of difficulty in the design of its courses and product ranges and will continuously update its courses, he added. The aim is to help students gradually learn programming by stimulating their interest in robots.
The Ministry of Education made the call to develop STEAM education in 2015. HTE Robot Innovation is able to branch out into the education market because it sets greater store on teaching students about coding than on product sales. Only two and a half years after its launch, the Doubao project has already joined hands with about 70 primary and secondary schools across the country in launching STEAM courses. This is an explosive start for any startup.
"City Partner" Model
The Doubao team is made up mostly of R&D personnel. The company owes its robust growth to the "city partner" model of market development. Unlike the B2B model of general agency co-operation, HTE Robot Innovation has its own system for the screening and nurturing of "city partners". The company gives its local partners considerable autonomy in their business dealings and allows them to play a part in its course development. The Doubao team is responsible for building the teacher training and assessment system. Besides maintaining the quality of the courses and making the courses more suitable for local children, this approach also makes it possible for the company's products to penetrate the local markets at a faster speed.
For example, the Guangzhou Xinhua Publishing and Distribution Group is HTE Robot Innovation's partner in Guangdong. It specialises in the publishing and distribution of teaching materials in the province. As such, it is not only responsible for the publication and accreditation of teaching materials but can help arrange their submission to the provincial education department and find schools for the trial use of these materials, thus saving a lot of time and resources. HTE Robot Innovation's products and courses are currently used in after-school classes in many schools in Guangdong. The "city partner" model is also used in some of the more affluent cities and provinces, such as Beijing, Shanghai, Jiangsu and Shandong. "City partners are more familiar with the local conditions and the actual mode of operation. A safer pace of development can be assured by relying on them for operation, with our company providing the necessary technical support behind the scenes," said Xiang.
Self-Operated Business in Western China
HTE Robot Innovation continues to develop its B2C business alongside its successful B2B "city partner" model. After all, selling its brand and products to consumers is also a major part of its business as a company of educational toys and courses. It is true that the company can quickly spread its concept and take a share of its partners' profits by running after-school classes in schools, but this model is not conducive to product sales. It also risks being blamed by parents and society for "indiscriminate charging of fees" if the company promotes its products after class. Thus, the company also develops self-operated business besides relying on partners. In view of keen competition in the big cities, Guiyang, a city with great potential in western China, is chosen for this purpose.
Guizhou is embarking on the big data drive in recent years and parents generally welcome the idea of introducing new technology to their children. HTE Robot Innovation opened its first bricks-and-mortar experience store in Guiyang. Children can watch the recorded video lessons of teachers teaching in Beijing and Shanghai and play with Doubao building blocks at the store, and continue learning coding online at home. This assures the seamless integration of educational resources in coastal areas with the progress of learning among inland students. "Our goal when we first started our business was that even children in small towns in Tibet, Xinjiang or Yunnan should have a chance to get in touch with STEAM education and get the experience," said Xiang. Convinced that STEAM education will gradually spread inland from the more mature eastern coastal areas, Xiang saw the western region as a market not to be overlooked.
Guiyang not only has a higher level of acceptance for coding education but is cheaper to set up business than in most first- and second-tier cities. Xiang pointed out that startups should avoid places of high cost and keen competition. Apart from Guizhou, HTE Robot Innovation has also opened an experience store in Sichuan.
HTE Robot Innovation will continue to focus on online teaching in the future because it can be done from anywhere and at any time and there is no need for big investment. Also, the online platform allows students to practise anytime anywhere and helps students with different levels of capability to gradually learn the ropes and consolidate their groundwork. However, Xiang stressed that online courses must go hand in hand with experience stores as this will help guide consumers and give them a chance to get some hands-on experience. He said their goal is to clinch a 9-13% share of China's STEAM education market and become a leading coding education brand by 2020.
Advice for Hong Kong Companies
Hong Kong is an international city with a fast flow of information and easy access to advanced technology and STEAM courses in various parts of the world. Hong Kong companies can make use of this advantage to introduce suitable STEAM courses and teaching tools to the mainland. They may also consider working with mainland businesses and look for opportunities for co-operation in the areas of hardware, teaching tool, courses and even teacher training. STEAM toys and coding education has a vast market, whether in primary, junior or senior secondary schools or in the low, medium or high ends. Companies should be able to find scope for development by finding their right place in the market.
---
[1] STEAM is an educational approach to learning that integrates Science, Technology, Engineering, the Arts and Mathematics.
[2] Open-source programming editor is a free and open coding platform. Anyone can use and even edit this platform.
Toys & Games
Baby Products