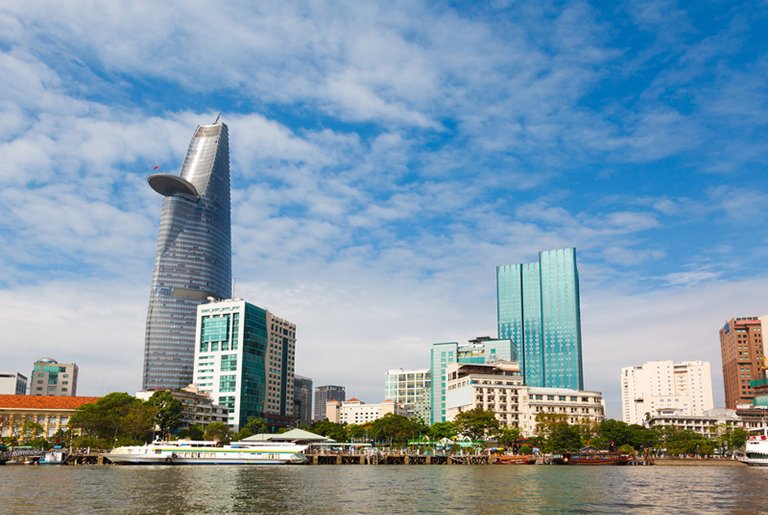 https://hkmb.hktdc.com/en/1X0AG6ZJ
Vietnam's Demand for Hong Kong Services: InStyle Hong Kong Expo Survey
The remarkable performance of Vietnam's economy has drawn attention from investors looking for new opportunities. Thanks to robust foreign direct investment (FDI) inflows and strong domestic demand, the country's GDP has expanded by more than 5% annually over the past decade. With the country's growing export-oriented manufacturing sector and ongoing integration with the global supply chain, the demand for professional services has been on the rise.
In a recent HKTDC survey conducted at the "Instyle Hong Kong" [1] (ISHK) symposium held in Ho Chi Minh City, with respondents mostly Vietnamese companies, over 90% said that they plan to increase sourcing, production and/or R&D investment over the next three years. Other than the respondents' home countries, Hong Kong (40%) is the top location for such plans. Other destinations include other ASEAN countries (34%), Mainland China (32%) and Taiwan (31%).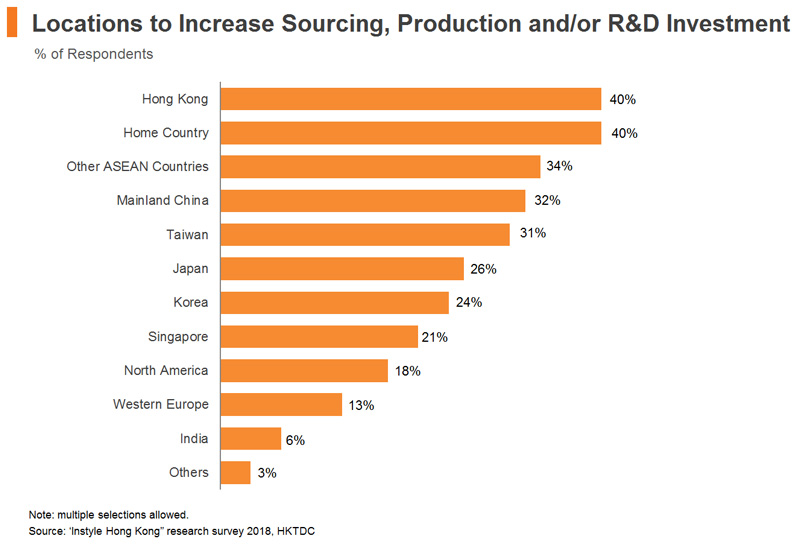 Along with plans to increase sourcing, production and R&D activities, 94% of respondents indicated that they plan to develop their brands and/or increase sales of their products or services over the next three years. Again, Hong Kong is the prime target market for 47% of respondents, followed by the respondents' home countries (39%), other ASEAN markets (35%) and Mainland China (29%). The survey results reveal that, Hong Kong and other ASEAN countries are the key places for overseas business expansion and investment. While Hong Kong has a relatively small local consumer market, the city can be the ideal marketing platform for Vietnamese companies entering the Mainland China market. Indeed, Hong Kong is the top destination for Chinese outbound tourists, receiving more than 44 million visitors from Mainland China in 2017.
After three decades of economic liberalisation, Vietnam's business sector has benefitted from the spill over from inward FDI, which has enabled local companies to gain from knowledge diffusion and become more competitive. Today, Vietnamese enterprises have become active in extending their export markets and investment overseas. In 2017, Vietnam's outbound FDI stock reached US$10.5 billion, more than double the amount in 2012.
While Vietnam is well-known for its growing manufacturing industry, the country also exports a wide variety of agricultural products, such as seafood, tea, vegetables and fruits. Indeed, Vietnam is the world's second largest exporter of coffee beans, and the world's third largest rice exporter. In recent years, Vietnam's agricultural industry has started to upgrade its products by investing in modern food-processing facilities. For instance, the leading Vietnamese food processing company, Dong Giao Foodstuff Export JSC (DOVECO), specialises in the cultivation and processing of fruits and vegetables. DOVECO has invested in modern food-processing technologies, such as individual quick freezing (IQF), which enables the company to expand sales of its frozen products for domestic and international markets.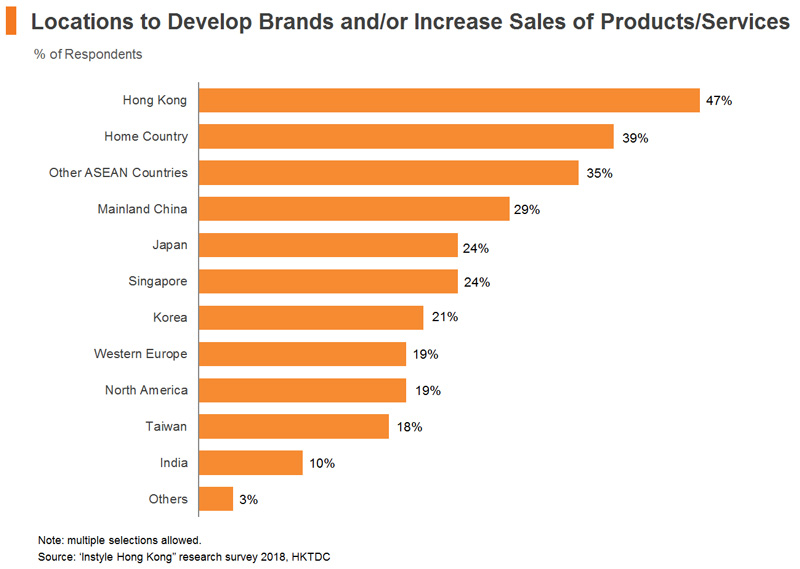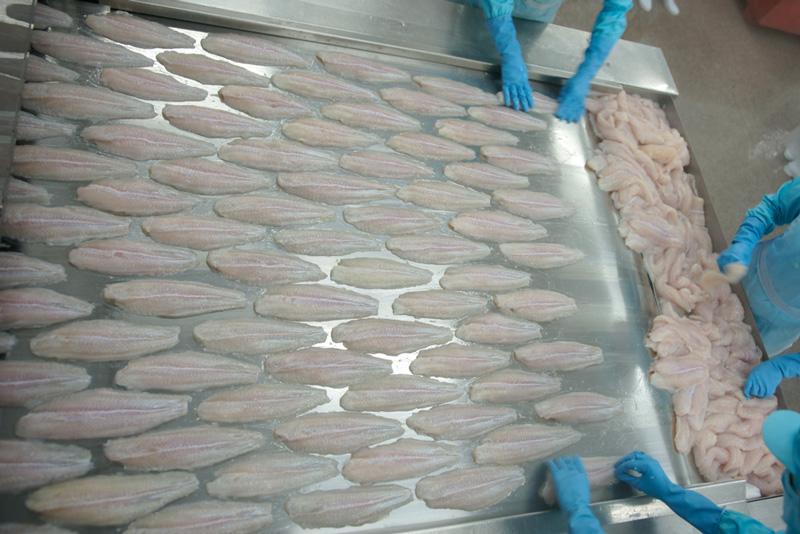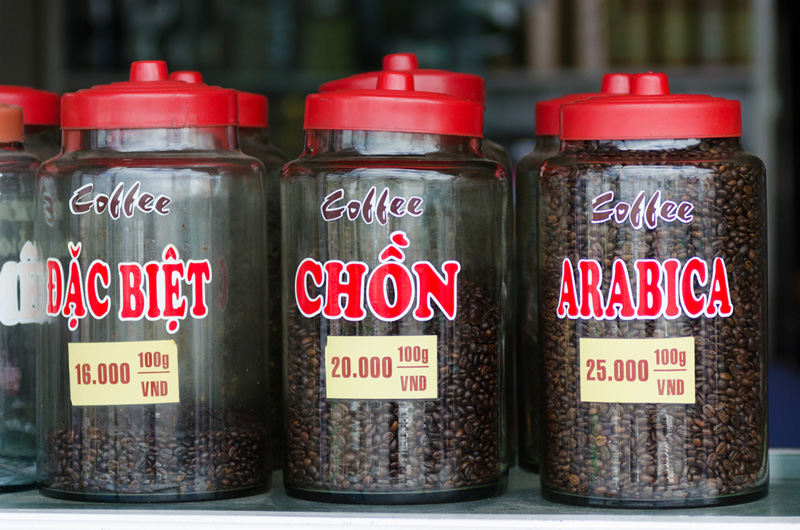 When expanding their businesses, companies often need to seek external partners to facilitate development plans. According to the HKTDC survey, 95% of respondents indicated that they plan to find business partners or agents to help implement their new projects. Over half of these respondents chose Hong Kong (55%) in searching for business partners, while others would look in their home countries (39%), Mainland China (34%) and other ASEAN countries (34%).
Compared with the HKTDC survey conducted at ISHK 2017 in Kuala Lumpur[2], in which most of respondents were Malaysian companies, Hong Kong appeared to be even more preferred by Vietnamese companies for business expansion and seeking business partners. This is probably due to geographical proximity, which has contributed to the trade and investment flows between Hong Kong and Vietnam. In 2017, Vietnam was Hong Kong's top export market in ASEAN, while Hong Kong is the 6th largest source of FDI in Vietnam. Hong Kong investors have been highly active in the country, particularly in the manufacturing and real estate industries.
In terms of the type of external services required to support their expansion plans, logistics and warehousing service was chosen by 37% of the respondents. Other popular choices include business consulting (35%), advertising and marketing (32%), as well as finance and investment services (31%). Compared with the Malaysian respondents, it was found that Vietnamese companies are more inclined to seek external logistics services for their expansion plans. Indeed, the increased sourcing and production activities of both local and foreign manufacturers in Vietnam has boosted the demand for logistics and supply-chain management services, yet, there seems to be a lack of experienced and skilled personnel in the logistics sector[3].
In developing export businesses, Vietnamese companies will need partners with strong logistics capabilities to fulfil the customs requirements and delivery schedules of overseas orders. With international distribution expertise, Hong Kong logistics and supply chain management services providers are well-positioned to collaborate with Vietnamese suppliers in selling to overseas markets. In addition to using Hong Kong as a springboard to the global market, there is great potential for Hong Kong-Vietnam partnership in building Vietnamese brands in overseas markets. For example, Hong Kong's marketing, product development, testing and certification services could help Vietnamese exports to meet the product standards and local tastes in Asian and western markets.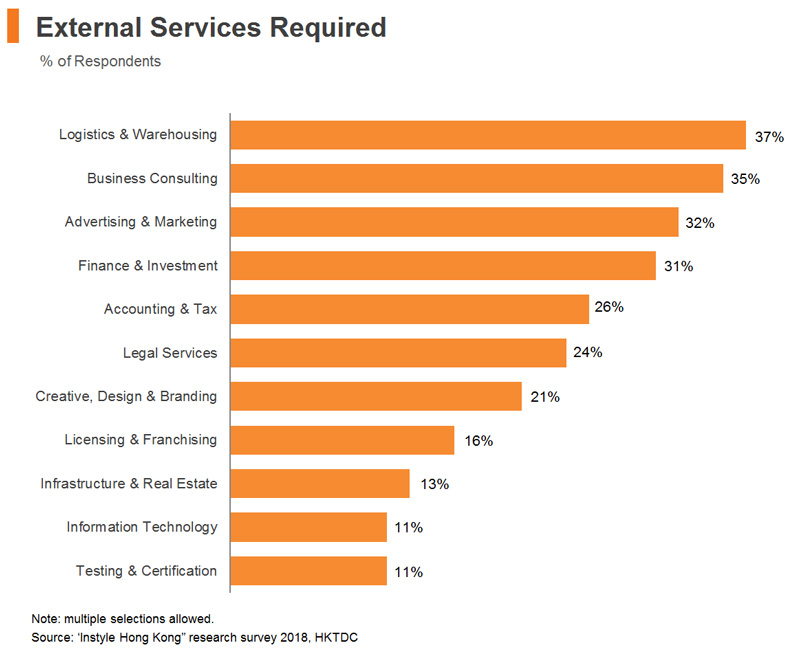 Meanwhile, respondents were also asked where they will acquire these external services – whether in their home countries, Hong Kong, Singapore and/or other places. The results show that home countries are the top choice for logistics and warehousing (19%), advertising and marketing (16%), as well as accounting and tax services (15%). Compared with other places, Hong Kong is a preferred place for acquiring several types of services, including finance and investment (15%), business consulting (10%), creative, design and branding (10%), as well as infrastructure and real estate (10%).
While Hong Kong is well-known as an international financial centre, there is also a large scope for the city's design and marketing industries to gain exposure among the Vietnamese business community. During the ISHK event, Vietnamese companies expressed keen interest in the design and branding services provided by Hong Kong companies. For instance, a coffee processing and trading company has told the HKTDC that it is looking for packaging design services to enhance the competitiveness of its coffee products in other Asian markets. With extensive experience in regional markets, Hong Kong creative professionals and branding consultants are ideal partners for Vietnamese companies to upgrade their products and expand in Asia.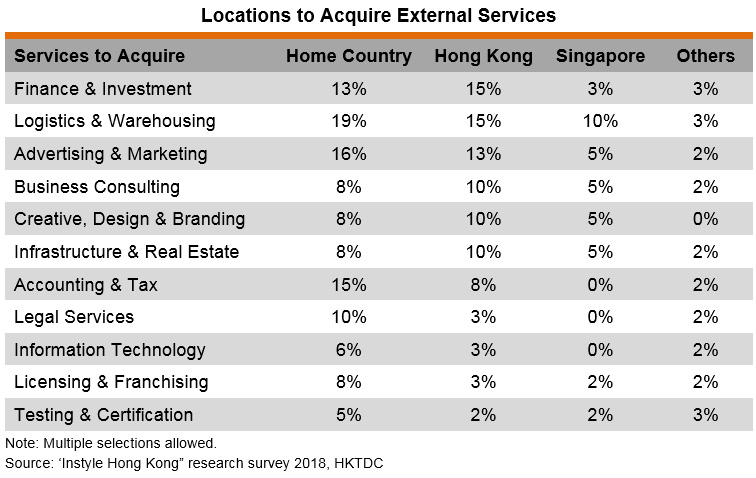 ---
[1] "Instyle Hong Kong" is a large-scale signature promotion campaign organised by the Hong Kong Trade Development Council (HKTDC). The 2018 InStyle Hong Kong was held in Ho Chi Minh City, Vietnam in September 2018, including a trade expo showcasing a wide array of quality branded and design-led lifestyle products from Hong Kong, a service symposium featuring a range of business services, and a series of citywide promotions to engage local consumers. A total of 237 valid questionnaires were received from the participants during the event.
[2] HKTDC Research, "The Hong Kong-ASEAN Free Trade Agreement: Capitalising on the New Opportunities", 23 April 2018.
[3] Nhan Dan Online, "High costs hinder Vietnamese logistics firms", 13 January 2018.
Accounting Services
Finance & Investment
Design Services
Logistics & Supply Chain
Quality Inspection and Testing
Business Management & Consultancy
Legal Services
Vietnam
Hong Kong
Southeast Asia
ASEAN
Hong Kong