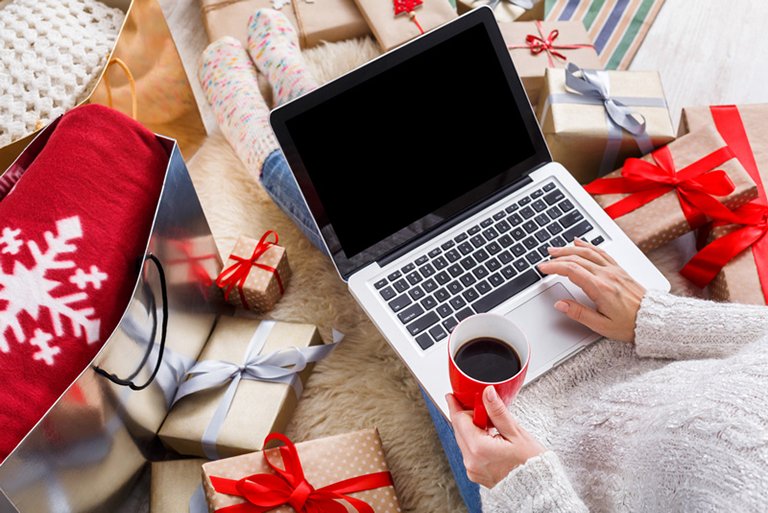 https://hkmb.hktdc.com/en/1X0AG4F9
Growing but Slowing: Christmas Sales Indicators Prove Mixed
2018 Christmas Sales Performance of the Major Markets
The end of the year has long been the busiest period for the world's retailers, a time when shoppers prepare to celebrate Christmas and look to ready themselves for the New Year festivities. As a consequence, the year-end sales results in many of Hong Kong's key export markets are seen as bellwethers of consumer demand in individual national and regional economies, which in turn provides some insight into likely export levels for the year to come.
At present, with final sales figures not yet available, it is expected that the 2018 holiday period will have seen retail demand variable at best across many of the major markets. While, in the US, robust economic conditions are expected to deliver a bumper Christmas, sales in Western Europe – both offline and online – are likely to have been adversely affected by a number of lingering uncertainties. In Asia, where many countries do not traditionally celebrate Christmas, growth – albeit at a slower rate – seems likely to have been sustained by a variety of local year-end sales initiatives. Similarly, in many of the emerging markets, overall Christmas spending is expected to have received something of a fillip from the overall level of global economic recovery.
Sales levels aside, the 2018 festive season has also been notable for the accelerated move away from bricks-and-mortar retailing and towards online sales. Despite this, the growing penchant for the Buy Online, Pickup In-Store (BOPIS) model over the holiday shopping period has suggested that this hybrid offline / online channel may very well represent the future of retail.
Overall, though, the positive holiday sales performance in many of the major markets indicates that global economic expansion should be sustained into 2019. Hong Kong exporters, however, should ready themselves for a possible economic slowdown later in the year, largely on account of many of the continuing uncertainties in the global environment.
The United States
In the US, the holiday shopping season officially begins on Black Friday – the day after Thanksgiving (22 November for 2018). Although the final sales figures will not be officially released until early in the New Year, the prevailing economic indicators – particularly the higher overall employment level and increased average remuneration – bode well for the likely retail spend in the run-up to the festive period. As a further cause for optimism, consumer confidence levels recorded an 18-year high back in October this year.
There is every sign that these positive developments in the domestic economy, together with the huge tax cuts implemented earlier in the year, have increased the propensity to spend among US consumers. As an early confirmation of this, data from Mastercard SpendingPulse, which monitors online and in-store spend across a wide range of payment channels, indicates that festive sales in the US grew by 5.1% this year, the highest increase for six years, taking the total to US$850 billion.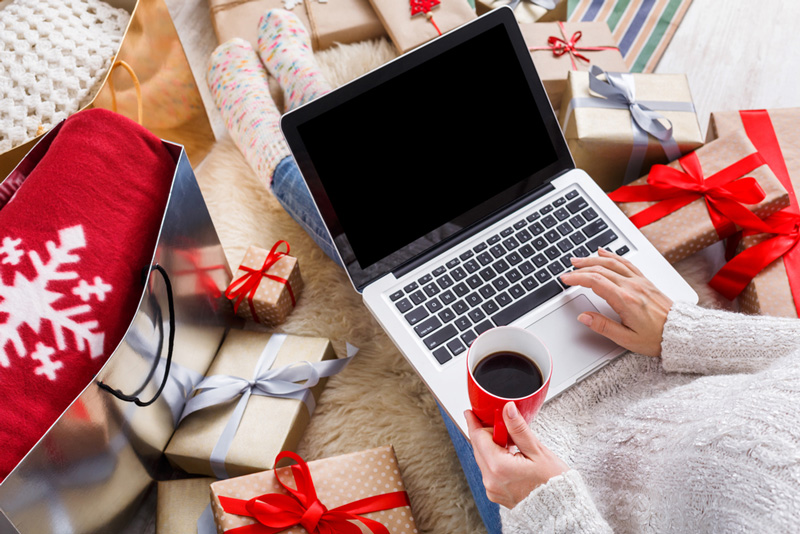 Perhaps unsurprisingly there are also clear indications that online sales accounted for a bigger proportion of overall receipts than ever before. According to the Adobe Analytics data processing service, sales for Cyber Monday – the online equivalent to Black Friday, which this year fell on 26 November – totalled $7.9 billion, with 25% of that was ordered through smartphones, making it the largest online shopping day in US history. As further proof of the ascendance of this channel, Amazon – the world's leading online marketplace – also processed a record number of orders in the run-up to Christmas.
The popularity of online shopping has inevitably transformed the US retail landscape, with a number of high-profile conventional operators – most notably the toys and games giant Toys "R" Us and Bon-Ton, the Indiana-headquartered department store operator – forced out of business during the course of the last 12 months. While the phenomenon has been referred to as a "retail apocalypse", the emerging preference for the BOPIS shopping model during the festive shopping period has suggested that a hybrid online / offline channel could represent the optimal future for the retail sector.
As to this year's most sought-after products, consumer electronic items – including TVs, tablets, smart-home devices, and related accessories – continued to enjoy a high level of demand. According to Mastercard SpendingPulse, the pre-Christmas cold weather saw clothing sales enjoy their biggest surge since 2010. Toys, books and cosmetics are also said to have been popular gift options.
Western Europe
Turning to Europe, while overall growth has been sustained, the retail sector proved vulnerable to declining economic optimism in certain countries, largely on account of the uncertainties engendered by Brexit, political unrest (including France's Mouvement des Gilets jaunes – Yellow Vests Movement) and the knock-on effects of the on-going US-China trade tensions.
In terms of specific national outcomes, Germany's overall retail performance throughout the festive period was boosted by its robust domestic economic environment. In particular, its labour market has been at its healthiest since the reunification of West and East Germany back in 1990, with both wages and employment levels at a high. In line with this, the German Retail Federation (HDE), the sector's Berlin-based trade body, has predicted a 2% year-on-year hike in Christmas sales, taking the total to a record-high of EUR100 billion (US$114 billion). This does, however, indicate a degree of economic deceleration, with Christmas 2017 sales having notched up year-on-year growth of 3.8%.
In France, by contrast, retail sales were seen as being compromised by the aforementioned anti-government protests that began in November. Overall, the French Retail Federation (FCD) estimated that the movement had cost the country's retailers at least EUR1 billion (US$1.1 billion) in lost revenue. Prior to the protests, the country's E-Commerce Federation (Fevad) had predicted that online retail sales over Christmas and the Black Friday weekend would reach EUR19 billion (US$22 billion). Perhaps surprisingly, e-commerce operators did not seem to benefit from the disruption suffered by bricks-and-mortar outlets, with Fevad's own figures showing that online sales plateaued throughout the first nine days of December.
In the UK, Brexit and its related negotiations cast something of a pall across retail performance throughout the year, with the Christmas period proving no exception. As a result, a number of well-known high street names, including Maplin, Poundworld and Toys "R" Us, vanished entirely, while others – notably House of Fraser, Evans Cycles and Homebase – were obliged to find new owners at low price. In addition, on top of the decline in festive footfall reported by Springboard, the Boston-headquartered retail software provider, ASOS, the London-based online fashion retailer, saw its share value slump significantly after it issued a surprise profit warning in early December.
Across Europe, smartphones, gaming consoles, books, clothes and accessories remained the most sought-after 2018 gift items. As perhaps a precursor to a major future trend, a small number of consumers in several countries were also expecting to receive subscription-based gifts, which allowed access to a variety of music / movie streaming services.
Asia
Although many Asian countries do not celebrate Christmas, there are similar shopping events, in which the retail sales can serve as a barometer of the overall economic prosperity in the region.
In China, for instance, the annual Singles' Day (11 November) shopping festival marked its 10th anniversary in robust form. While Alibaba enjoyed record sales of RMB213.5 billion (US$31 billion) sales over the 24-hour shopping period and the overall number of purchases was up by 27%, this was still the lowest year-on-year increase since the event was inaugurated in 2009.
As for the best-selling items across the mainland, electronics and appliances – including smartphones, air-conditioners, computers and gaming consoles – remained very much in demand. Imported healthcare items, baby products and cosmetics also continued to be popular among Chinese shoppers.
In Japan, the peak shopping season tends to revolve around early January's New Year Sales. For the 2019 start-of-year sales, the indicators remain largely positive, with the country's economic growth having successfully weathered a number of natural disasters over the summer period. Indeed, the retail sales figures for October this year show growth in demand at a 10-month high, a development sure to have a knock-on benefit to retailers over the New Year Sales period.
Emerging Markets
Spurred on by the global economic recovery, Emerging Europe and Latin America both enjoyed a relatively prosperous 2018. In terms of individual national markets, while there have been a number of local idiosyncrasies, the underlying trend has remained positive.
In Russia, for instance, its impending VAT increase – effective as of 1 January 2019 – has encouraged consumers to make purchases on a pre-emptive basis. Despite this mini-bounce, there remain concerns over the sustainability of the Russian economy's current level of growth, according to Deloitte's New Year & Christmas 2019 Spending Survey.
In Hungary, by contrast, the growing popularity of its own take on Black Friday has seen consumers, effectively, start their Christmas shopping early. Accordingly, Extreme Digital, the Budapest-headquartered business that is Hungary's leading online electronics marketplace, is expecting November's e-commerce spend to outstrip sales in December, traditionally the country's biggest trading month for Christmas.
Meanwhile, in its near-neighbour Poland, the total level of Christmas spending is expected to reach PLN23.8 billion (US$6.3 billion). According to a survey conducted by IBRiS, the Warsaw-headquartered research group, on behalf of Bank Millennium, one of Poland's leading financial institutions, this represents an 8.6% year-on-year increase.
Less upbeat is the Czech Republic, where the growth in retail sales remains solid, despite ebbing consumer confidence. Ultimately, this begs the question as to whether the country's economic expansion will be curtailed in the post-Christmas period.
Switching the focus by some 9,500 km, improved economic conditions are said to have boosted Christmas spending throughout Brazil. Indeed, a joint survey by the National Confederation of Retailers (CNDL) and the Brazilian Credit Bureau (SPC Brasil) estimated that 2018 sales for the period 4-24 December would enjoy year-on-year growth of about 2.7%. If borne out, this would equate to the highest seasonal growth since 2014 and would deliver sales in the region of BRL53.5 billion (US$13.6 billion).
Mexico has attracted a similarly upbeat forecast, largely inspired by the success of El Buen Fin (The Good Weekend), the eighth edition of the country's equivalent to Black Friday. This year, spending over the four-day sales period (16-19 November) grew by 8% year-on-year. According to figures released by the country's Confederation of National Chambers of Commerce (Concanaco Servytur), this took the total to MXN101.5 billion (US$5 billion).
2019: Growing but Slowing
As a major leading macroeconomic indicator, the overall positive 2018 year-end sales performance is a sure sign that the economy continues to improve on a global basis. It also suggests that any momentum is likely to be sustained at least in the early months of 2019. Having said that, the variable mixed retail performance in a number of the major markets raises the distinct possibility that economic growth could well slow down over the course of the coming year, largely on account of several continuing uncertainties in the international environment.
That aside, the retail sector's on-going transition from bricks-and-mortar outlets to online sales, as well as a growing penchant for something of a hybrid approach, has clearly accelerated over the course of 2018, with even more rapid change likely in the years to come. Accordingly, Hong Kong exporters should be ready to fully capitalise on the opportunities set to arise from this new retail landscape.