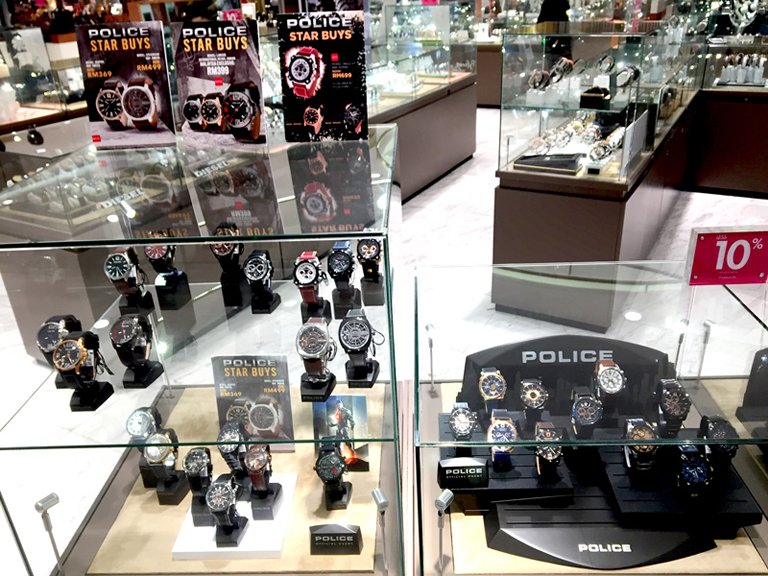 https://hkmb.hktdc.com/en/1X0AG28M
Accessing the ASEAN Consumer Market: Watches and Clocks (Marketing)
Trade Fairs and Exhibitions
Notwithstanding the proliferation of new digital communications channels, attending or exhibiting in local, regional and international watch trade fairs is still one of the most effective ways to meet potential distributors and retailers in ASEAN.
Siam Paragon Watch Expo
Held for the 12th consecutive year by Siam Paragon, a department store under The Mall Group, Siam Paragon Watch Expo is a key watch exhibition in Thailand. In 2018, the three-week event was joined by over 180 watch brands which were categorised into luxury, fashion and sport watches.
HKTDC Hong Kong Watch & Clock Fair
Hong Kong is a global trade hub for timepieces and components. The HKTDC Hong Kong Watch & Clock Fair is held annually at Hong Kong Convention & Exhibition Centre. In 2018, it featured over 800 exhibitors from 25 countries and regions. During the fair, there were 78 buying missions from 3,200 companies, including Radatime from Indonesia and Norbreeze Group from Singapore.
Baselworld, a gigantic platform for the watch and jewellery industry, where some of the most well-known watchmakers and fashion houses present their new releases. Nowadays, watch brands no longer rely on trade fair for sales, with orders done electronically. Exhibitors now treat the show as a brand building exercise, rather than seeking sales opportunities. Baselworld provides vast opportunity for emerging brands to establish connections in the industry, as it is still a must-go event for major watch distributors and department stores, as well as a place to get inspired by the latest design and style trends.
Salon International de la Haute Horlogerie (SIHH)
SIHH is an upscale watch show held annually in Geneva. SIHH accepts new brands as exhibitors, and invites only selected retailer clients. SIHH focuses on fine watchmaking, attracting industry professionals, journalists, collectors and watch aficionados.
Partner with a Retailer to Host a Trunk Show
A trunk show can be a great way for watch designers to meet one-on-one with customers, get feedback on designs and fine-tune the sales pitch. A trunk show is an event in which designers present their latest watch collection directly to store personnel or customers at a retail location. In many cases it allows retailers to preview and purchase merchandise before it is made available to the public. Some retailers do not mind hosting designer trunk shows so they can test new products before making a commitment. Publicity is the key to ensure a successful trunk show. It is effective to market the trunk shows through social media, such as Instagram and Facebook fan page.
Social Media Marketing
While traditional marketing strategies work for the high-end watch brands to appeal to the affluent consumer base, mid-priced watches may well use social media to reach a younger, more socially attuned audience. Social media penetration has risen significantly over recent years across Malaysia, Thailand and Indonesia, where the young consumers like to share in real-time. Brand owners should focus on creating social media content that in line with local cultures. For emerging watch brands, collaborating with influencers and encouraging Instagram users to create user-generated content (UGC) can help to build a positive brand identity with relatively smaller marketing budgets.
By strategically leveraging both influencer marketing and user-generated content (UGC), Daniel Wellington (DW) has successfully reached millions of consumers. DW generated social media engagement with its well-defined target consumers by first developing a strong brand story that consumers would find inspiring and exciting. DW enlisted thousands of influencers to promote the brand by giving out free watches and driving consumer action by including special coupon or discount codes in their influencer-created content. Besides, the company developed a branded hashtag (#danielwellington) to encourage ordinary social media users to post their own photos of DW's products. The company's success exemplifies how brands can utilise influencer marketing to reach international markets without traditional advertising.
Social media has fundamentally changed the way brands interact with customers in ASEAN. Connections and engagement are the key elements in social media. Customers who experience positive interactions with a company on social media are more likely to recommend the brand. When they make recommendation on social media, it has a much greater reach than if they just tell a few friends. Brand owners need to make sure that the social media content is timely and engaging, and that the content can resonate with the target market. They can make use of video or live streaming video to better engage the target audiences.[1] Alternatively, they can consider paid ads or sponsored posts on social media, such as Facebook and Instagram, to boost their visibility.
However, as easy as social media has made it to connect and interact with customers, it does come with a few drawbacks. Unlike other forms of marketing, it is hard to control the public response on social media platforms like Facebook and Twitter which allow everyone to share their opinions.
| | |
| --- | --- |
| Pros | Cons |
| Access to large audiences | Marketers have limited control of the public messaging |
| Encourages sharing and interaction with customers | Potential for embarrassment |
| Increases brand awareness and loyalty | Takes a lot of time and effort to maintain an interactive social media |
| Uncovers valuable customer insights | Must react to public relations crisis swiftly |
Before jumping on the social media bandwagon, brand owners can make use of the analytic tools on popular platforms like Facebook and Twitter to plan ahead for specific targets, such as page views and the number of followers. More importantly, it is necessary to create a content strategy and guidelines that match the company's brand image.
---
[1] Facebook, Instagram, YouTube, Twitter, and Snapchat all have live streaming capabilities.
Please click here to purchase the full research report.
Indonesia
Malaysia
Thailand
Southeast Asia
ASEAN