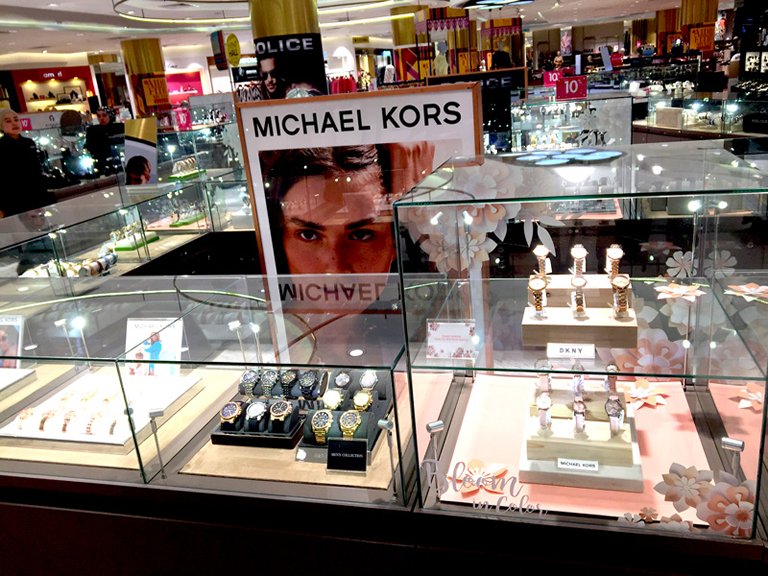 https://hkmb.hktdc.com/en/1X0AG09R
Accessing the ASEAN Consumer Market: Watches and Clocks (Market Entry Strategies)
To penetrate the watches market in Malaysia, Thailand and Indonesia, Hong Kong companies should consider the pros and cons of various market entry methods to choose an optimal strategy which best suit their business needs.
Operate Monobrand Watch Boutiques
It becomes increasingly common for well-established watch brands to set up their monobrand boutiques, rather than selling through multi-brand retailers. This shift allows brand owners to control their brand image and cut out most of the other intermediate layers. However, even without having to pay the retailer's margin, monobrand boutiques maintain the retail prices so as not to hurt other authorised dealers. Luxury watch brands, such as Patek Philippe, Rolex, Audemars Piguet, Tag Heuer and Longines have established their footprint in the ASEAN market by opening their monobrand boutiques. Fashion houses like Cartier, Emporio Armani and Michael Kors display their timepieces together with other fashion items in their flagship stores.
In ASEAN, many monobrand watch boutiques are not managed by the brand owner but by a regional watch retailer or distributor who has better knowledge of the local cultures and consumer tastes in various ASEAN markets. Retailers are typically required to obtain special licenses to sell trademarked or brand-name watches. Licensing agreements vary by brand and company. Some brands require retailers to execute licensing agreements limiting them from marking down or marking up their merchandise. For example, Cortina Watch, a leading watch retailer and distributor in ASEAN, operates the Patek Philippe boutique and Rolex shop in Singapore.
Market through Authorised Retailers/Dealers
Appointing authorised retailers or dealers in the local market is a common way for watchmakers or brands to expand in ASEAN. A dealership is sometimes called a retail distributor. It is similar to a distributorship, except that a dealer usually sells only to the public. Dealerships are often renewed on an annual basis.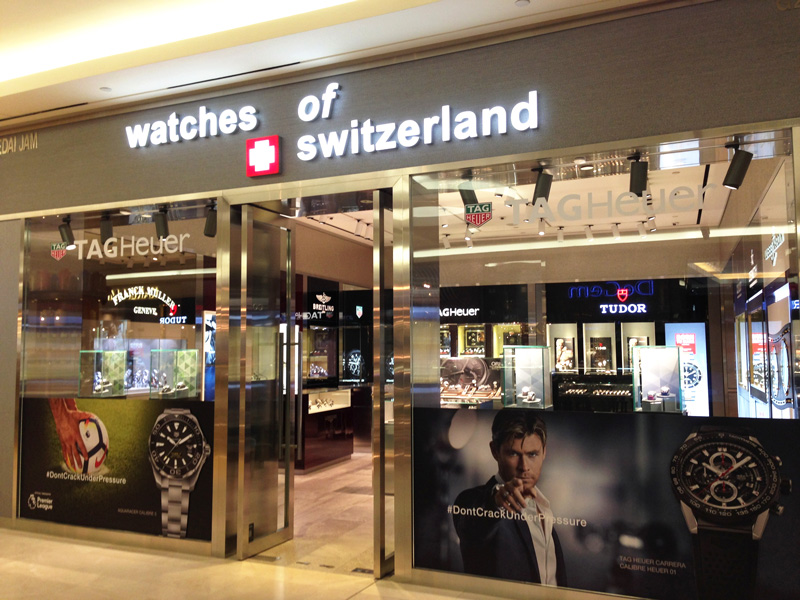 Traditional authorised retailers or dealers do not pay an upfront fee to the manufacturer for selling the producer's goods, but may be contractually required to buy a minimum quantity of goods. A major dealer may carry competing brands, often on the same retail premise. By operating as a dealer for a branded product, the dealers in effect participate in the brand's marketing scheme, including advertising support, training and incentive programs. Dealers may also provide customer feedback for the brand, conveying market insights obtained from the customers. For instance, authorised Rolex retailers do not just stock up different lines of Rolex's timepieces, with the technical know-how and equipment, they guarantee the authenticity of each timepiece and help customers make a purchasing choice.
Selling through a network of authorised retailers/dealers is an efficient option to reach customers and prospects. By using an existing retail network, watch brands can expand their geographical operations quickly and access to a large customer base without investing in opening and managing their own stores. Some leading retailers of timepieces in ASEAN are PMT The Hour Glass, Sincere, INTime, Watch Studio, and City Chain, among others.
Sell Through Authorised Distributors/Agents
Depending on the company size and marketing strategies, a two-tier distribution system (authorised distributor/agent and dealer) may be the preferred entry method of certain watch brands. Using this system gives the brand the advantage of dealing with just a few major clients. The authorised distributor, under a distribution contract, takes care of selling the watch brand's products through its network of dealers and retailers.
In the watch business, substantial capital is involved in warehousing, including parts inventories. Distributors share the burden by purchasing timepieces in bulk and freeing up the watchmaker's working capital for the next round of product development. An agent, on the other hand, only takes orders in the brand's name and does not stock products.
Despite such a two-tier distribution system, watch brands can participate in promotion down to the retail level through marketing programmes, incentive programmes for distributors and dealers, discounts for the consumer, and by providing training programmes for distributors and dealer personnel.
United Krung Thong Co. Ltd, a watch distributor in Thailand, has been in the trade for 40 years. It works closely with Hong Kong business partners who source watches from Mainland China. The company sells to department stores, such as the Mall Group and Central Group's Robinson on consignment. Other leading watch distributors in the region include Time International, Ronny Inter Group, Central Marketing Group (CMG), and Perniagaan Jam May May.
Pros and Cons of Using an Authorized Distributor
The process of finding and selling to retailers in an unfamiliar ASEAN market can be very expensive. Many exporters would rather deal with a regional distributor or a local distributor in each country than individual retailers. When Hong Kong watchmakers, suppliers or traders use distributors to enter the ASEAN market, it becomes the responsibility of the distributor to find local retailers. Watchmakers or suppliers can quickly start their retail penetration in a selected ASEAN country, be it Indonesia, Malaysia, Thailand, or Singapore, through the distributor's existing network without having to spend much money or involve company resources in channel building.
Distributors can help finance transportation and handle customs clearance. They may have a system in place to keep track of inventory in the distribution centre and individual retail stores and help replenish merchandise in a timely manner. They also understand the cultures, consumer taste and shopping behaviours in the local market. An experienced local distributor can be very valuable as each ASEAN country has its unique mix of ethnicity, language, and religion.
Moreover, a local distributor can reduce the need to invest in customer services. Within a distribution agreement, the distributor would take the responsibility of dealing directly with local retailers and take care of the after-sale service. However, a watchmaker or brand must build a direct relationship with local retailers to gain a clear understanding of the local retail business operation and tailor relevant service offerings accordingly.
Typically, distributors provide value-added and after-sale services, and more importantly, most distributors will purchase the products in bulk from watchmakers or brand owners. Some distributors sell multiple brands, they act as aggregators and offer bulk discounts for retailers that buy multiple brands and ensure consistent delivery times.
There could be some challenges in working with a local distributor. First, in return for taking on the watchmaker or trader's risks and burdens, distributors will expect heavy discounts and generous credit terms. Second, distributors often demand a long period of geographic exclusivity, so Hong Kong exporters need to be sure that the distributor they choose has experience selling their type of watches and has existing retailer customers on hand that match with their brand positioning.
How to Find an Overseas Distributor
International trade shows such as Baselworld, SIHH (Salon Internationale de la Haute Horlogerie), HKTDC Watch & Clock Fair, or shows in the local markets, for instance, Siam Paragon Watch Expo in Bangkok, all provide ample opportunities for meeting potential distributors. Attending international fashion shows is often a good starting place for relatively new exporters.
B2B online marketplaces like Alibaba and Amazon Business, are another channel to reach potential overseas partners. In addition, Zilingo Asia Mall (ZAN), the B2B extension of Zilingo, allows merchants around the world to buy in bulk from Asian suppliers.
Trade associations and chambers of commerce are usually the starting point to get to know the industry players. In ASEAN, some associations are more active and business-oriented than the others.
Sell Direct to Consumers Through Online Channels
Today, many watch brands are launching official online boutiques, which means consumers can buy safely and directly. That said, few brands are putting their full portfolio for sale online. In fact, they are only offering core collection products online, with limited editions being available in other channels.
At the same time, consumers can expect to see watches sold exclusively on brands' websites. Watch companies know that exclusivity is an important factor in making purchase decisions for timepieces. They hope that by offering certain models direct to the consumer (without first being sold to a third-party dealer), more people will start purchasing directly from them. Luxury fashion houses are more willing and ready to embrace digital channels than traditional watch brands. Hong Kong watch brands and traders who want to get a share of the high growth ASEAN market must not ignore the online channels that sell direct to the consumers, even if they are currently distributing through distributors and/or retailers.
Benefits of Direct Selling to Consumers via Online Channels
Through direct selling to consumers online, time to market is significantly decreased. Instead of the long traditional retail sales cycle that requires locked-in product development well in advance of order and delivery, watch brands can design and produce timepieces that reach customers quickly.
In addition, brands can have a complete control of their brand image, free from distortion or dilution by third parties. In a direct to consumer model, watchmakers or brands can have better price control and direct interaction with customers as well. Direct selling allows manufacturers to further reinforce manufacturer's suggested retail price (MSRP) and communicate directly with consumers about price points. Most importantly, selling direct allows brands to gain access to consumer data. Making use of customer data effectively can result in better products, greater relationships, easier conversion, more sales, and ensure long-term brand success.
Risks and Mitigations
If Hong Kong watchmakers and exporters see the rise of e-commerce as a catalyst for direct selling to customers, they should carefully consider the risks associated with selling direct and have a plan for mitigation.
The first risk of selling direct is damage to existing relationships. Authorised distributors and retailers may react negatively to brands selling direct to consumers. When a brand is currently selling through distributors and a network of retailers, starting to sell direct may be perceived as a declaration of war with its existing distribution channels. Under such circumstance, the brand can offer exclusive products or limited editions to its distributor or retail channels.
Brands owners who sell direct online need to have a deep understanding of local customer expectations and behaviours, to implement a comprehensive digital marketing strategy that allows interaction and engagement with their potential customers and divert traffic to their websites. In addition, they need to have the shipping and customer service infrastructure in place as they should be prepared to deliver quickly and handle returns flawlessly. It is also important to incorporate communication tools, such as chat and click to dial in their web design to make it easy for customers who want to contact customer service.
Picking the Right Platform
One of the most important decisions when watch brands and traders intend to migrate to selling direct is the selection of the right platform that is powerful enough to operate efficiently, as well as being flexible enough to customise for sophisticated demands from consumers.
Own Websites
If watch brands decide to use their own websites to be the online representation of the brand, consumers will interact with the brand directly, with sales made directly from the site. On the plus side, the brand can keep all the revenue and all the customer data collected with each visit to the website and each transaction. On the downside, the brand has to localise its websites, assume all the risk for credit card fraud and must achieve and retain high rankings on search engine results to maintain website visibility.
Third-party Marketplaces
By listing on key regional online marketplaces like Lazada, Shopee and Bodying, brands can build a better presence in non-domestic territories and boost search engine results overall. Multi-brand marketplaces have the digital expertise to provide an efficient online shopping experience. They provide back-end support and cross-border logistic for their sellers (e.g. Lazada and Shopee's logistic programmes). Regional marketplaces have a reach across multiple countries in the region. That said, foreign brands and sellers are responsible for localisation of product information uploaded to the marketplaces. Some marketplaces charge a commission on sale and brand owners have to compete with numerous other online merchants on the same platform.
Multichannel Model
Many watch brands have started to embrace third-party marketplaces in ASEAN even if they already have their own localised websites. These marketplaces put the brand and its products directly in the path of consumers who are looking for a specific product category. If a brand's products are not showing up at the marketplaces where the customer is choosing to search for them, the brand is not even in the running. In addition, a few emerging brands like Daniel Wellington and MVMT have used social commerce successfully to shorten the path to purchase and earn new customers.
Today's e-commerce industry is multichannel. If a brand is planning to join the legions selling direct to consumers via online channels, building its own websites, listing on online marketplaces, and adapt to social commerce are all part of the process.
Omnichannel Redefines the Shopping Experience
Many watch brands in ASEAN have started to embrace an omnichannel strategy to support a seamless cross-channel customer journey. Consumers' web and mobile experience can bring them back to the brick-and-mortar store, and vice versa, while the in-store experience can also be extended to web and mobile.
Luxury watch brands are beginning to harness the power of social media as part of an omnichannel approach to their marketing strategies. Luxury marketing is all about storytelling, which is increasingly taking place through social media.
While watch brands are finally making moves to the online channel, traditional retailers like Central in Thailand and MatahariMall in Indonesia are integrating e-commerce to stay competitive. Central Department Stores has introduced an Instant Messaging Shopping Service with personalised assistance for online shoppers. By connecting with Central Department Store via WhatsApp in Indonesia and LINE in Thailand, a digital personal assistant will help customers find the desired items. If the item is available, the customer can choose to have it delivered to the doorstep or pick up at the service counter without having to wait in line for a cashier.
Indonesia's Lippo Group, one of the archipelago's largest conglomerates, has launched its e-commerce venture branded MatahariMall, the online version of one of the nation's biggest department stores.
Power King, Thailand's pioneer travel retailer, also adopted an omnichannel strategy to allow customers who shop at its downtown or online shops to pick up the goods at the Pick-Up Counter at the airport on their departure flight from Thailand. This allows travellers to enjoy the more-relaxed and hassle-free shopping experience.
It is expected that more watches retailers in ASEAN will adopt the omnichannel strategy, which will create both opportunities and challenges to Hong Kong brands and suppliers. Big data analytics, social media and seamlessly transitioning across different channels are the key to thrive in an omnichannel environment.
Please click here to purchase the full research report.
Indonesia
Malaysia
Thailand
Southeast Asia
ASEAN