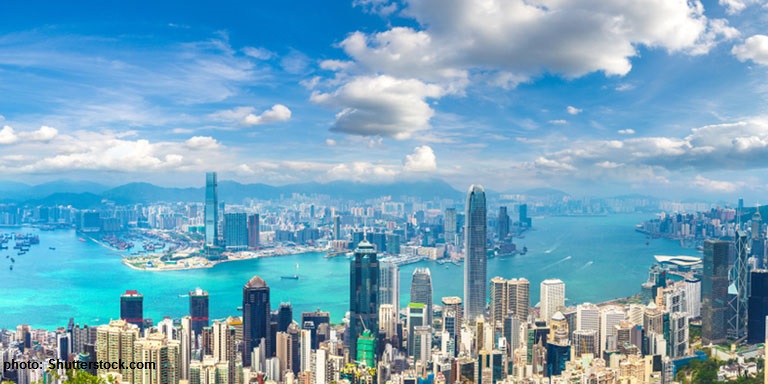 https://hkmb.hktdc.com/en/1X0AFXDW
Hong Kong World's Go-to City
Asian destinations crowd the global tourism top-10 list.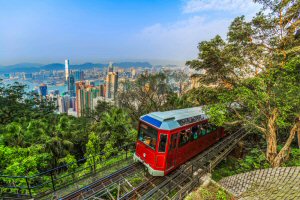 Tourist-magnet Hong Kong is keeping its position as the world's most-visited city, based on forecast figures for full-year 2018, Euromonitor International has announced.

The Hong Kong Tourism Board (HKTB) said that up to the end of October, Hong Kong received 53 million visitors. These figures include visitors who stay less than 24 hours, indicating that day-trippers account for a large proportion of guests in the city.

Euromonitor, which looks at those staying 24 hours or more, expects visitor numbers to Hong Kong to have grown 7% to 29.83 million for the full year while second-ranked Bangkok, Thailand should have a 5.5% gain to 23.69 million.

"The top echelons of the city ranking are again extremely 'Asia-heavy'," Euromonitor Travel Consultant Wouter Geerts said in the report, with Singapore (No 4) and Macau (No 5) also in the top five. Kuala Lumpur was at No 9 in the report and Shenzhen at No 10. The balance of the top 10 includes two European cities (London at No 3 and Paris No 6) and one each from the Middle East and North America – the United Arab Emirates' hub city of Dubai is at No 7 and New York City at No 8.

This puts three of the global top 10 inside the Guangdong-Hong Kong-Macao Greater Bay Area. Member-states of the Association of Southeast Asian Nations also performed well, with Malaysia's capital Kuala Lumpur joining Bangkok and Singapore in the top 10.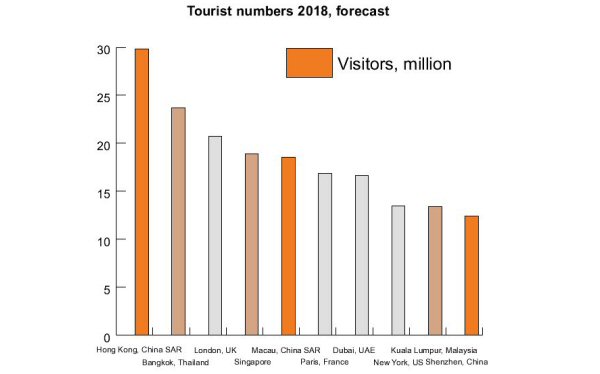 City Bias
Global inbound arrivals are expected to grow 5% to 1.4 billion trips for 2018, while arrivals to this year's top-100 city destinations are set to grow 7.5%, Euromonitor noted. Top cities have been outperforming global arrivals growth, with city hubs extending their importance for the global travel industry. In this year's ranking, Asia accounts for 41 out of the top 100 cities. This number has steadily risen from 37 in 2012.

Smart-city initiatives are needed in fast-growing developing cities to help manage the effects of strong growth in populations and visitor numbers, Euromonitor said.

With overcrowding becoming increasingly prevalent, city tourism boards realise they will need to attract the "right" traveller; focusing on volume on its own is not the correct approach. Instead, the incremental value that different types of tourists bring is becoming more important.

Largely based on the strong increase in outbound travellers from Mainland China, expansion of air connectivity is high on the agenda of many cities. Bangkok's two main airports are both expanding, Macau International opened its North Extension in early 2018, Changi Airport in Singapore is looking to fund a brand-new terminal, and Incheon International in Seoul opened its second terminal in January 2018.
Mainland Winner
Hong Kong is the most obvious beneficiary of the mainland outbound boom, Euromonitor said, as it accounts for more than 50% of all visitors to the city. To further boost Hong Kong's accessibility from the mainland, the recent completion of the Hong Kong-Zhuhai-Macao Bridge, and the Guangzhou-Shenzhen-Hong Kong Express Rail Link will halve the travel time to Hong Kong from major mainland cities, Euromonitor said.

The HKTB said that in October alone, there were 5.88 million visitors, an 11.5% increase from 2017. Of these arrivals, 79% were from the mainland. The number of mainland visitors grew 15.4% from October 2017, boosted by the Hong Kong-Zhuhai-Macao Bridge opening during the month.
The second-largest set of visitors, from South and Southeast Asia, numbered 394,000 or 5% of overall visitors. Those from Europe, Africa and the Middle East accounted for 229,000 or 3.8% of the total. The 215,000 visitors from North Asia accounted for 3.7% of the October total. The Americas accounted for 180,000 or 3.1%. Taiwan contributed 156,000 or 2.7% while Australia, New Zealand and the South Pacific accounted for 67,000 or 1.1%.

The opening of the Hong Kong-Zhuhai-Macao Bridge in October enhances integration between Hong Kong and its Greater Bay Area neighbours and is likely to further boost visitor numbers. The bridge and the Express Rail Link, which opened earlier this year, give Hong Kong the opportunity to market itself as part of the overall Greater Bay Area.

Following the bridge opening, Peter Lam, Chairman of the HKTB, said: "The HKTB will continue to work closely with Guangdong and Macau, to reinforce the 'Guangdong-Hong Kong-Macao Greater Bay Area' branding through promotions on the established 'Guangdong, Hong Kong & Macau Tourism Marketing Organisation' platform. We will step up promotions in overseas markets and encourage the travel trade to develop more tourism products featuring the Greater Bay Area to attract overseas visitors."

In November, the HKTB held the first joint large-scale overseas promotion event with the Guangdong and Macau tourism organisations in Japan to promote tourism in the Greater Bay Area."

Inbound tourists spent HK$159 billion (US$20.35 billion) in the first six months of 2018, a 13.5% year-on-year increase. Overnight visitors accounted for well over half of this – HK$93 billion – while day trippers spent HK$39 billion. The balance of spending was by cruise passengers and international transport purchases.
MICE Drawcard
Trade shows, conferences and seminars account for a substantial slice of the visitors to Hong Kong. Giving the latest figures available, Hong Kong Trade Development Council research showed the city drew 1.93 million MICE (meetings, incentives, conventions and exhibitions) overnight visitors in 2017, comprising 6.9% of the 28 million total for that year. Of these 987,000, or 51%, came from the mainland, broadly in line with the overall visitor numbers. The percentage of MICE visitors from other regions such as Southeast Asia (14.5%) also matched that for overall visitors.

Euromonitor said the enormous number of shopping centres can give the impression of Hong Kong as a concrete jungle, but mountains and greenery account for more than 70% of the Special Administrative Region's surface area. The HKTB understands that these natural attractions can contribute to sustainable tourism growth. The board recently published a guidebook, "Great Outdoors Hong Kong", highlighting a variety of cycling routes and hiking trails.
Related Links
Euromonitor Report
Great Outdoors