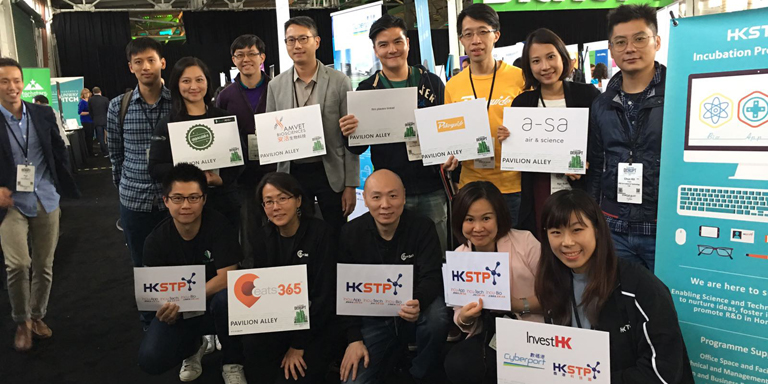 https://hkmb.hktdc.com/en/1X0AFTWP
Start-up Brings Genomics Services to Asia
Gene scans which let everyone lead healthier lives come at an affordable price.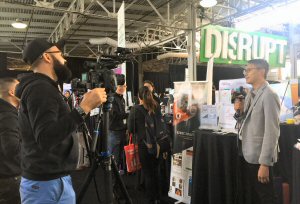 Everyone reading this is the product of genes plus environment – genes specify many traits, such as height, while the environment influences the result. Too little food in childhood makes for shorter adults.

We have used the environment to improve our health for thousands of years – through such measures as controlling our diets and keeping clean. Until recently genes were seen as a dark box, something we knew little of and could do nothing about.

Research into genetics has shown that our genes strongly influence how we interact with our environment, and that they have a great deal of bearing on such traits as individual talent; the research has also identified the specific genes.

Along with the explosion in knowledge on genetics has come a massive fall in prices for genetic screening. This has made genomics services – scanning people's genomes to advise them on anything from the risk of developing myopia (near-sightedness) to skin conditions – available to the general public at little cost.

Hong Kong start-up Ambio Technology has developed a screening technology to bring genomics testing to Asia. Mario Chin, the founder and Scientific Director of Ambio Technology, explains how the massive increase in computational power and giant reduction in costs had let them bring genomics to the mass market.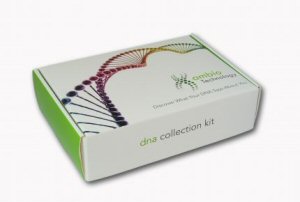 "Thanks to deep sequencing or next-generation sequencing technology, DNA sequencing of a large number of human genomes is no longer a bottleneck in personal genomics. Let me give you an example, the first human genome scan took US$2.7 billion and almost 15 years to complete; whereas we can do the same within a week or two at a cost of about $1,000. Computational power is not a problem nowadays," Mr Chin said.

"The bottleneck is mining and curating the big genomic data for meaningful actionable results; results that the users can follow and use to improve their lifestyle for a better health," he said.

This means Ambio can potentially serve millions of users. "We have a bioinformatician to do such a task and that's our advantage. On a side note, I think Hong Kong will need more and better bioinformaticians and programmers with biomedical science backgrounds if we want to strengthen our competitiveness in personal genomics," Mr Chin said.

The genomics market in Asia is relatively undeveloped, Mr Chin said, which is one of the factors that drew him to Hong Kong.

"From my observation, the Asian market usually lags behind the North American one in adopting new technology by about three years (used to be longer). This holds true for the Internet, [Internet of things], electric cars, social media, green tech, fintech (maybe except smartphones). It appears to be the same for personal genomics," he said.
Ambio has plans to expand into Association of Southeast Asian Nations members, especially Thailand, Malaysia, Singapore and Indonesia.

"The double-digit compound growth rate for Asia-Pacific personal genomics market shows that the market has a very promising potential," Mr Chin said. "Developing infrastructure in these countries has led to the increased demand for health tests. Consumers are becoming more health conscious; the demand for direct-to-consumer (DTC) DNA tests is increasing. We actually have inquiries from Singapore if we offer the DNA testing to their country. We do because of the ease-of-use of the collection kit and the DTC nature of the test."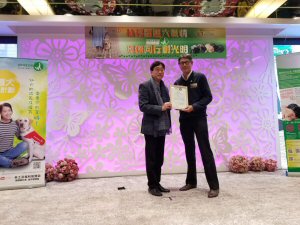 Ambio's DTC DNA testing procedure is straightforward and user-friendly. Clients place orders on Ambio's website, requesting genetic tests – for features ranging from children's talent potential to propensity for mental disease or hereditary cancer. Ambio then sends a test kit to the client. The client takes a saliva sample, sends the sample back to Ambio which then performs the test and sends the result to the client in an encrypted PDF file.

Mr Chin said the firm's goal is to bring personal genomics to Asia at very low prices. "We want to allow everyone to have access to their own genome; the user can look at any DNA mutation in their own genome and understand the associated health condition anytime as long as there is a proper informed consent."

He said some genomics service providers use a no-charge model, offering free services in exchange for access to the clients' genetic information for research and development – crowdsourced research. Ambio will introduce the free model and low-priced model following the next round of funding, which is scheduled for early 2019.

"The DTC DNA test is best to identify health conditions where early awareness can make a difference. With the DNA test results, which contain easy to follow actionable items, the users can improve their health proactively by making wiser choices in everyday life and more targeted, healthier changes to their lifestyle," Mr Chin said.

Ambio was also looking at licencing its technology to third-party providers as another revenue source.

Ambio is based in the Hong Kong Science and Technology Parks (HKSTP) centre in Sha Tin. Mr Chin said HKSTP had given his firm a great deal of development support, especially since the firm is under the Leading Enterprises Acceleration Programme (LEAP).

"The biomedical technology cluster of HKSTP provides very good biotech support in this aspect," he said. "The lab space they provide is a well-designed wet lab environment; something that you expect to see in a well-funded research institute."

He said the Hong Kong Trade Development Council had helped promote the company. "HKTDC did a good job arranging trade shows and overseas trade missions. We participated in several trade shows in the United States and Mainland China with HKTDC."

Before becoming an entrepreneur, Mr Chin had a successful academic career. He was an Assistant Professor at Temple University School of Medicine in Philadelphia and Principal Investigator at the National Institutes of Health in the United States. He successfully identified HIV-associated genes in the human genome, bringing new insights to the treatment and prevention of HIV/AIDS. Prior to that, he was Aaron Diamond Scholar at the Aaron Diamond AIDS Research Center in New York City and worked closely with renowned HIV/AIDS expert, Professor David D Ho. Mr Chin was also in charge of several translational medical research projects at the National Cancer Institute in the US. During the bird flu incidents in Hong Kong, he developed rapid DNA tests for the Hong Kong Special Administrative Region Government and contributed significantly to the influenza pandemic preparedness programme in Hong Kong.

Initially Mr Chin established Amvet Biosciences, which provides veterinary genetic scans for pets.

Mr Chin will be a speaker at the Business of IP Asia Forum on 6 Dec in the session "Technology Commercialisation and Industry Collaboration: Winning Tips in the New Era".
Related Links
Ambio Technology
Amvet Biosciences