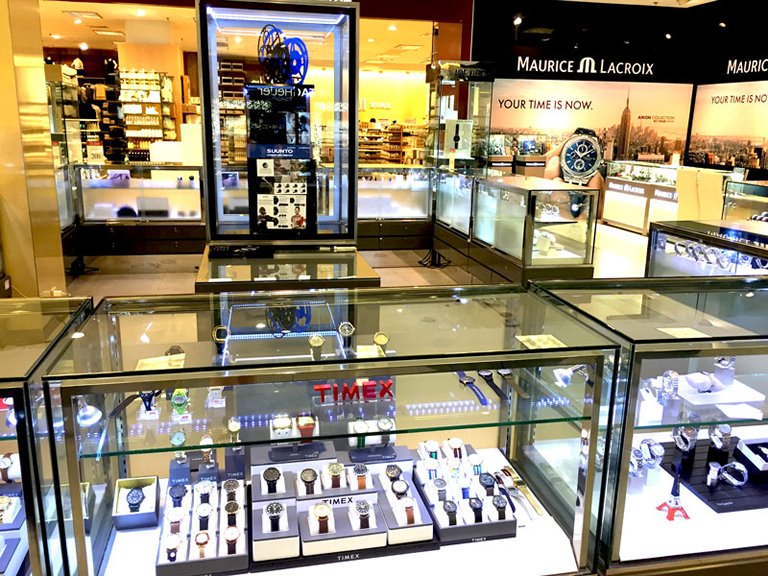 https://hkmb.hktdc.com/en/1X0AFTE7
Accessing the ASEAN Consumer Market: Watches and Clocks (Distribution Channels 1)
The distribution channels for watches are diversified in ASEAN. Watch specialist retailers, department stores, and travel retailer/duty-free operators, are some major distribution channels for watches in different price bands. Aside from brick-and-mortar retailers, e-commerce channels, including brands' own websites, third-party marketplaces, and social media, have quickly become a new force in the watch industry. Moreover, there is a private sale channel for watch collectors and enthusiasts.
Watch Specialist Retailers
Watch specialist retailers are shops that have a diversified brand portfolio. A watch specialist retailer usually has authorised retailer agreements with many watch brands. Amongst the brands, some are much stronger than others and even within a brand there are timepieces that are much more sought after than others. Retailers have to be smart about the brand mix in their stores as well as the pieces they stock from each brand.
In ASEAN, international luxury watches brands, in particular Patek Philippe or Rolex, enjoy high brand awareness and regard from watch collectors and consumers alike. In the authorised retailer agreements with world-renowned brands, retailers are often required to adopt the store layouts and merchandise displays designed by the brands. In return, the brand owners offer subsidised advertising programmes, bonuses and special discounts.
As authorised retailers are bound by pricing policy rules from brands, they normally cannot compete on price with unofficial channels. However, consumers purchasing watches from authorised retailers could enjoy the peace of mind that they are buying legitimate watches with official warranties. After-sales service is another benefit that buyers gain from an authorised retailer, as buyers may receive extended warranties. Moreover, authorised retailers can help their customers in acquiring a limited edition or a particular model of watches, as they have direct connections with the brands.
Notable Examples of Watch Specialist Retailers in ASEAN
Indonesia
INTime – is a modern watch retail concept created by Time International, Indonesia's leading luxury watch company. Targeting the younger generation of watch enthusiasts, INTime features a wide range of collection that includes Breitling, Zenith and Baume & Mercier. INTime has eight boutiques across the country, located in Jakarta, Bandung and Medan. Time International also manages and operates several other multi-brand retail stores, such as The Time Place, as well as monobrand boutiques for some world's most renowned brands, such as Rolex, Cartier and TAG Heuer.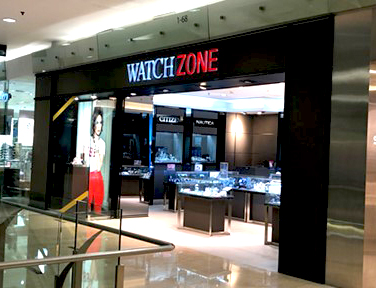 WatchZone – is a multi-brand retailer established in 2009. It has a store at Senayan City and the Grand Indonesia respectively. WatchZone offers various renowned brands, such as Guess, G-Shock, Superdry and Rotary.
Watch Studio – The multi-brand watch store is a licensee of famous brands including Aigner, Elle, French Connection and Titan. The company's sales network consists of more than 20 stores across major cities in Indonesia, such as Jakarta, Surabaya and Bandung.
Malaysia
Sincere Watch – With its headquarters in Singapore, Sincere Watch is a leading Asian retailer and distributor of the world's top watch brands. It operates more than 30 boutiques and point-of-sales network across nine countries, including Indonesia, Malaysia, Singapore and Thailand. The company's portfolio consists of international watch brands including Audemars Piguet, Breguet and Omega, as well as independent watch brands like Arnold & Son, Backes & Strauss and Cabestan. The company has entered strategic partnerships with brands, such as Omega and Tissot, to invest in monobrand boutiques in Singapore and Malaysia.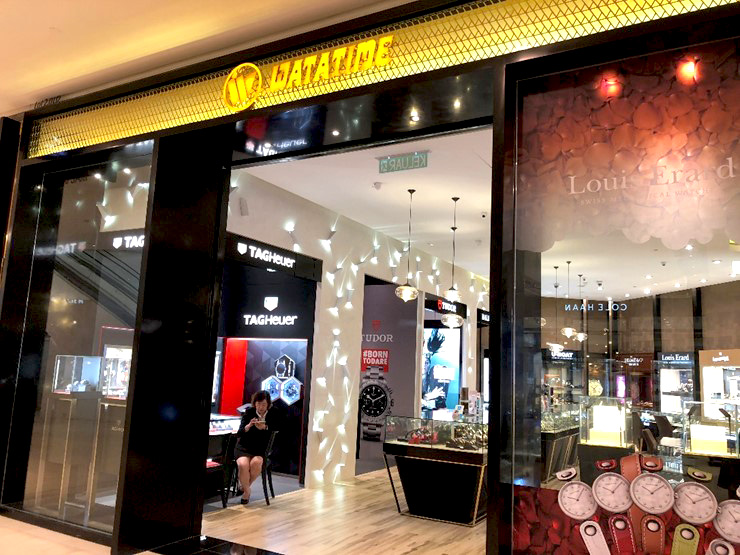 Watatime – Established in 1970s, Watatime is one of the leading watch distributors and retailers in Malaysia. It has a diversified brand offerings including TAG Heuer, Aerowatch, Astron, Bell & Ross and Breitling.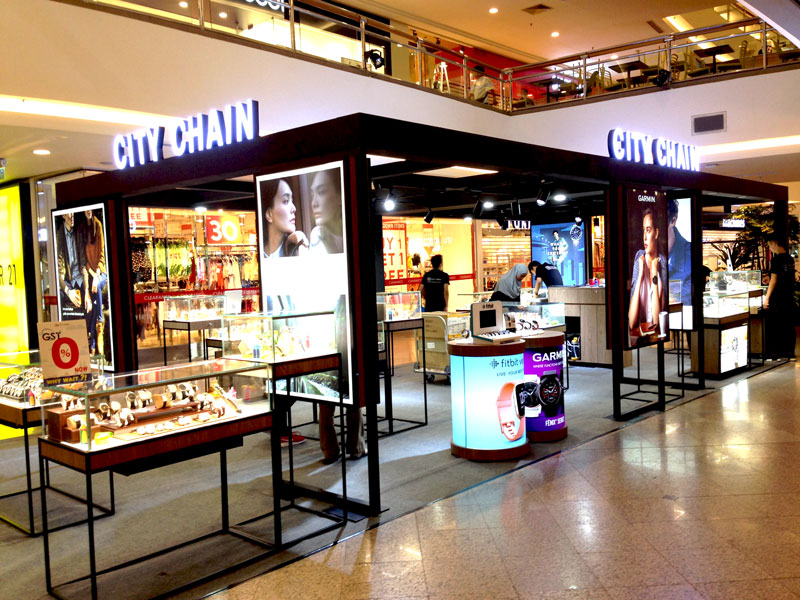 City Chain – The Hong Kong-headquartered retailer as nine stores in Malaysia. The retailer has expanded its business to Singapore, Malaysia, Thailand and mainland China. With more than 400 stores across Asia, City Chain has brought many international brands such as CASIO, Citizen and DIESEL to the region, targeting the diversified tastes of customers from all walks of life.
Thailand
PMT THE HOUR GLASS – Established in 2008, PMT THE HOUR GLASS is one of the leading watch specialist retailers in Thailand. The company has multi-brand stores and mono-brand boutiques in Bangkok, as well as a duty-free shop in Phuket. In addition to luxury brands, such as Audemars Piguet, Patek Philippe and Rolex, the watch chain also offers fashion brands, including DKNY, Casio and Fossil.
Pendulum – Pendulum is a luxury watch boutique launched in Thailand in 1992. At present, Pendulum operates three boutiques in Bangkok and Chiangmai, as well as managing three mono-brand stores. Pendulum represents internationally renowned watch brands in its boutiques and department stores.
Opportunities Presented by Watch Specialist Retailers
For overseas watch brands and exporters, watch specialist retailers are an ideal distribution channel as they are top of consumers' minds when thinking of buying watches. At a watch specialist store, consumers are pampered with a wide variety of brands and the professional advice given by in-store assistants.
Given the intense competition in the ASEAN watch markets, the success of a small or medium-sized watch supplier depends on flawless execution of the following: Identifying a market segment that their products can best satisfy, finding a local retailer or distributor whose customer base matches their positioning, managing the relationship vigorously, and most importantly, investing heavily in consumer market research and product innovation. Winners are more likely to be those who can develop products tailored precisely to customer needs and sold through the right channel.
Department Stores
In ASEAN, upscale department stores normally have a designated zone for timepieces. For luxury watch purchase, consumers still prefer physical stores to online shopping. They would rather pay a little more for the personal touch, along with the guarantee of genuine products and better aftersales service offered by the department store.
Department stores' biggest asset is their card members. Through customer loyalty programmes and good after-sales service, department stores cultivate and maintain strong relationship with these VIP members. For instance, the Mall Group, a key shopping mall developer and department store operator in Thailand, has more than 3 million card members. The Central Department Store also invites customers to join The 1 Card, a loyalty card programme that offers a vast array of benefits, such as collecting points for shopping, special promotions and offers.
Major department stores in ASEAN organise annual watch shows, among which "Siam Paragon Watch Expo" is one of the largest watch exhibitions in Thailand, where new timepiece collections and limited editions from world-renowned watch brands are on display and for sale.
Major Department Stores in ASEAN
Indonesia
Traditional department stores in Indonesia are facing stiff competition, especially among the department stores in the major first-tier and second-tier cities.
Matahari Department Store – The nation's largest department store chain, focuses on lower-income and middle-income consumers, operating over 150 stores across Indonesia.
Ramayana Department Store – With a retail network of more than 110 stores, the company is pursuing a transformation of its retail strategy, which involve the closure of some outlets, and opening new stores with greater focus on shopping experience.
PT Mitra Adiperkasa (MAP) – The retail giant is consolidating its department store business and focusing on its SOGO, SEIBU and Galeries Lafayette outlets, in response to the shopping preference of the millennial generation in favour of specialty outlets.
While conventional department stores are consolidating, new players continue to enter the country, notable examples include Korea's Lotte Department Store, Malaysia's Parkson, and Thailand's Central. These premium department stores target affluent consumers in the country's major cities, especially Jakarta.
Malaysia
Department stores are one of the key distribution channels for timepieces in Malaysia as most shopping malls in the country still have a department store as the primary anchor tenant.
Parkson Department Store comprises a network of more than 40 stores in Malaysia. Parkson has embarked on a rebranding exercise throughout the country, undergoing renovation and refurbishment, and offering more global brands.
Metrojaya has a chain of six department stores offering affordable fashion and household products from international brands.
Both Parkson and Metrojaya have started to upgrade their product portfolios to include a wider selection of brands to target middle- and high-income consumers. However, these retailers are still some way from becoming luxury department stores, as most products still have to be affordable for the mass market.
Thailand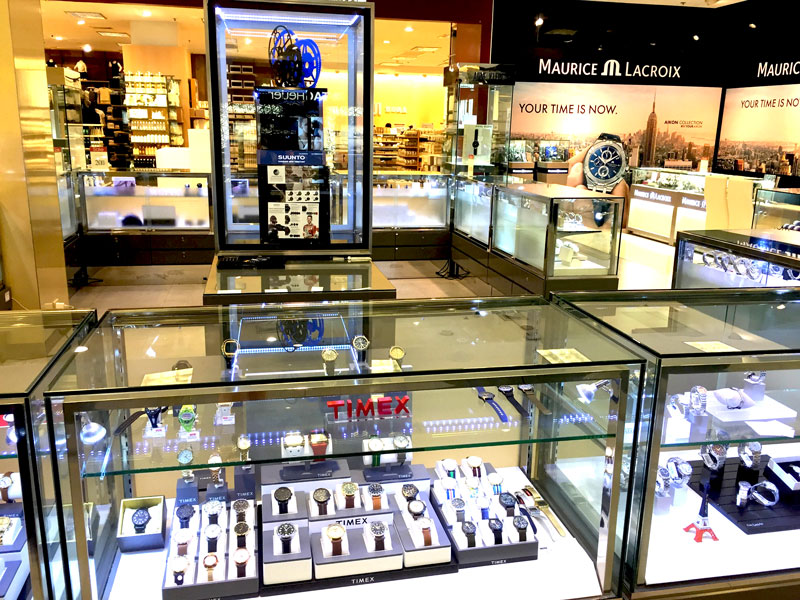 From the never-ending stretch of interconnected malls along the city's crowded skywalk, bricks-and-mortar retail in Thailand is not just alive and well, but thriving. Department stores in Bangkok are landmark buildings and focal points for the local community and key venues for events like new product launch, festive and holiday events.
Competition among department stores in Thailand is fierce. Most of high-end department stores are clustered in the Siam, Chidlom, and Phrom Pong areas. Examples of luxury department stores are Siam Paragon, Central Embassy and The EmQuartier.
Central Group is the country's key mall developer, keeping various brands of department stores within its portfolio, including Central Department Store, Robinson Department Store and Zen. Its various brands target different market segments - Central Department Store is positioned in the mid- to high-end market, whereas Robinson Department Store captures lower- to middle-income consumers.
The Mall Group is another key department store operator, it operates The Mall department stores, Siam Paragon, The Emporium, and The EmQuartier. Targeting young consumers and tourists is part of the company's development plan over the coming years.
Opportunities Presented by Department Stores
Given their high customer traffic, department stores are the key distribution channel for many watch brands. But lesser-known watches brands, which are new to the local market, may have a slim chance of being taken up by this channel unless they can differentiate themselves through exceptional design and an engaging brand story.
The core customer group of upscale department stores in ASEAN are females aged between 30 and 40. They are usually office workers who buy watches priced between US$600 and US$1,000 from their favourite department stores.
Department stores usually source watches by attending Baselworld (also known as Schweizer Mustermesse Basel) in Basel and SIHH (Salon Internationale de la Haute Horlogerie) in Geneva. Department stores may also travel abroad to assess products and discuss with the overseas watchmakers directly, but they usually do not place orders directly with the suppliers. Instead, many ASEAN department stores prefer working with watch brands' authorised distributors for the following reasons:
Distributors can supply small orders of a wider selection of timepieces.
Distributors handle importing and customs clearance of the goods from the overseas supplier.
Distributors can warehouse and deliver the goods to department stores.
Some distributors also assist in retail display and merchandising.
Some offer marketing materials and co-marketing opportunities.
Distributors provide general after-sales service to customers, such as routine checking, repair and maintenance.
There are also department stores that prefer dealing directly with watch brands as it guarantees the best price. However, without the distributor in between, the brand owner must take up a large amount of work, dedication and time. No matter whether a watch brand is selling direct to department stores or through an authorised distributor, it is imperative that it keeps a close relationship with the department store and understand the fast-changing needs and requirements of the retail business.
Attention should be paid to merchandising display, inventory management, and distribution of timepieces in each local market.
Pros and Cons of Selling to Department Stores
The Pros
Bigger volume and/or sales turnover
Greater brand awareness and validation
More store opportunities and higher visibility to other buyers
The Cons
Department stores do not purchase wholesale
Lower margins – department stores often require a higher commission rate
Not easy to develop a long-term strong business relationship as department stores have plenty of suppliers
Extended payment terms up to 60 days
Please click here to purchase the full research report.
Indonesia
Malaysia
Thailand
Southeast Asia
ASEAN