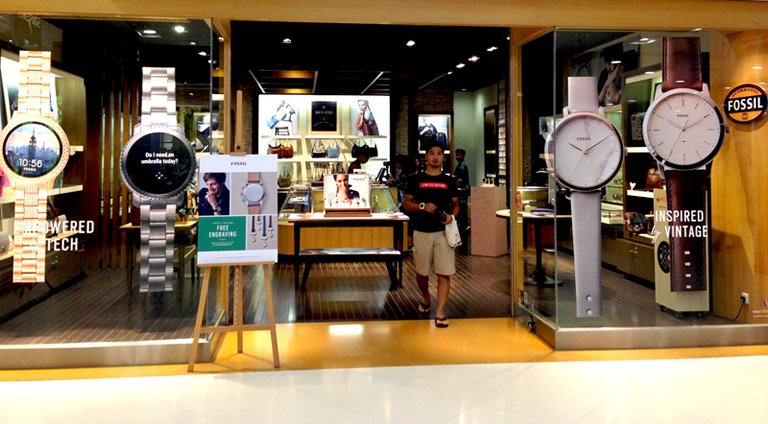 https://hkmb.hktdc.com/en/1X0AFT3I
Accessing the ASEAN Consumer Market: Watches and Clocks (Recent Developments and Trends)
Keeping Up with Digital Demand
Thanks to an expanding middle class and rising income, some of the key ASEAN economies, like Indonesia, Thailand and Malaysia, are providing a solid customer base for affordable luxury brands and fashion watches. Some brands that have emerged in recent years, such as Daniel Wellington and MVMT, have become popular through ubiquitous social media engagement among the millennial generation.
Empowered by social networks and digital devices, consumers are increasingly dictating when, where and how they engage with brands, while demanding more personalised products and services. In addition to investing in e-commerce, watch companies need to pay closer attention to customers' online behaviour. Indeed, the existence of a website or Facebook fan page is not enough; having a digital presence is just the beginning, businesses need to build a digital experience by continuously managing their digital content and engage with customers as consumer tastes keep evolving.
According to HKTDC's ASEAN Middle-income Consumer Survey 2017, 62.1% of respondents chose online user reviews (62.1%) as the top touchpoint that influences their purchase decisions for lifestyle products, followed by product review/comparison/recommendation (56.5%) and social media (52.4%).[1] Consumers typically use online channels to conduct product research and price comparison. They check comments about a brand and its products online and purchase offline. In a rapidly evolving digital landscape, businesses have to continue to respond to the latest consumer trends to remain competitive in the ASEAN markets.
The Rise of Smartwatch
In recent years, wearable electronics have experienced stellar growth in key ASEAN markets. As more and more consumers rely on their smartphones to keep track of time, the mid- to low-priced watches segments have been negatively affected. When the Apple Watch was unveiled in 2015, it was greeted by a flurry of anticipation and demand. The watch, which connects with the iPhone, enables wearers to send text messages, browse the internet and measure daily activity levels, all of which holds great appeal for tech-savvy consumers. At the other end of the spectrum, Apple Watch has also been making a splash in the fashion industry, with the watch appearing at Paris Fashion Week and on the cover of Vogue China. It is not surprising that wearable devices resonate better with mainstream consumers than luxury timepieces.
For the increasingly tech-savvy consumers in ASEAN, greater adoption of smartwatches is expected as smartwatches offer convenience and connectivity in today's hectic urban lifestyle. Given the release of the Apple Watch and its Android rivals, such as Samsung, Sony, Motorola, Asus and LG, smartwatches do not appear to be a trend that will end soon.
The watch industry has taken note of the new trend, with Tag Heuer and Montblanc among those at the forefront. Tag Heuer has collaborated with Google and Intel for a longer battery life, competing head to head with Apple Watch. Brands such as Suunto, which focuses on active lifestyles, and Movado, recognised for its iconic 'Museum dial', have also captured a large share of the luxury smartwatch market. There is no sign that many centuries-old watchmakers will hop on the electronics bandwagon anytime soon, as Tag Heuer and others have done.
Watch Styles and Trends in ASEAN
Alongside a continuation of the trend towards minimalist and classic designs, accompanied by the emergence of affordable luxury brands, this centuries-old industry has developed a more diverse range of styles to adapt to the tastes of the new consumer generation. This demonstrates that with a unique product concept, an appealing brand story, and a smart marketing strategy, even new and locally unknown brands can gain a competitive edge in the ASEAN market.
New Breed of Simple Sophistication
Thanks to their heritage, some analog watch styles have become classics and will never go out of style. Over the past few years, there has been a boom in affordable watch brands, normally priced between US$100 and US$300, which have brought classic analog watch style back into the limelight. These brands can differentiate themselves from the competition because they have carefully crafted a sense of brand cachet.
One of those front runners is Swedish watchmaker, Daniel Wellington (DW) founded in 2011. Inspired by high-end luxury timepieces, the brand created a line of expensive-looking, minimalistic watches with classic styles, yet selling at affordable prices. By collaborating with top Instagram influencers to develop a brand identity and reach millennials consumers, DW has become the typical example of an online watch brand success story. The brand's marketing strategy also works with ASEAN's young consumers, just like their millennial counterparts around the world.
In recent years, there are many watchmaker entrepreneurs started their businesses through crowdfunding to gain exposure before a full-scale product launch. For examples, founded in 2014, Linjer has launched a watch collection on Kickstarter that generated US$1 million in preorders. Another emerging brand ALKEN, also launched on Kickstarter with its minimalistic unisex watches at affordable prices. A Hong Kong-based watch brand, AUTEUR (formerly known as MMT), which was launched in 2011, has also gained traction with its trendy pocket watch with minimalist design. These emerging brands have demonstrated that simplicity has become one of the key trends in the watches market. Despite the rising popularity of smartwatches, the classic elegance of an analogue wristwatch does not go out of fashion.
From Timekeeper to Fashion Statement
Consumer lifestyles in most ASEAN countries are changing rapidly, in particular among the young consumers who are enthusiastic for constantly sharing something that "looks good" with their friends via social media. While many luxury brands are still focused on creating watches that are complex and accurate, there are watch brands that focus entirely on aesthetics. MVMT is one of those, and is popular among ASEAN millennials, thanks to the ubiquity of social media. MVMT works with carefully selected influencers who demonstrate the watches in a trendy urban style or in a laid-back style. The watches are also styled to match with different materials, Thai silk and Japanese denim.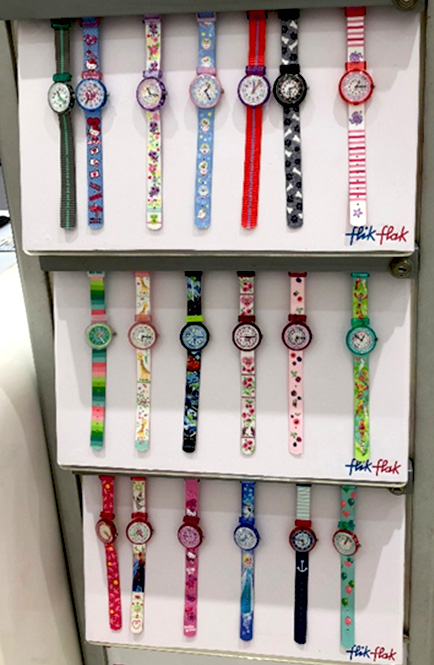 Flik & Flak, Swiss made watches for kids, are specially designed for introducing the concept of time to children, allowing this learning experience to be transformed into something fun. Known for its clearly legible dials with strong colour contrasts, the brand has entered the ASEAN market successfully.
In the past, people generally buy one or two watches to wear daily. In today's Instagram era, young consumers buy many watches to match different looks. Apart from being a device to tell time, a wristwatch is also a fashion accessory for which aesthetics are paramount. Just like clothing, fashion watches are highly associated with lifestyle.
Treating a watch as a fashion item inspires designers' imagination and drives product innovation. For instance, some brands sell interchangeable straps, so a customer might buy one watch, but change the colour of the strap to match different outfits and occasions. Some brands, on the other hand, create different faces for the same watch to encourage customers to buy a whole set. There are also brands that allow intricate engravings, photographs, printing or painting on the dial.
Fashion watch brands shifted the focus from the quality of the components to style. This has created a new phenomenon called "watch wardrobing," which means buying multiple watches for different outfit styles and occasions.
The Rise of Affordable Luxury Watches
Classic watches do more than just tell the time – they are highly sophisticated works of intricate engineering that are emblematic of precision, beauty and prestige. There is a high demand for high-quality classic watches that are not overpriced, as consumers are fed up with having to choose between fast-fashion products that do not last and luxury watches that cost a fortune.
Brands that wish to tap into this market segment need to offer superior craftsmanship, beautiful design, and contemporary features – in short, they are synonymous with luxury and the finest quality that people love, but at a price they can afford. The keys to success for these brands are innovative pricing architecture and new ways to entice customers.
These brands' usual approach is to use high quality components, such as a Swiss movement, a sapphire crystal glass top, and an Italian made vegetable tanned leather strap, while the timepieces are assembled on the Chinese mainland to bring costs down. In doing so, brands can create a watch with premium quality without excessive mark-up. The positioning of affordable luxury brands allows them to target ASEAN's emerging middle-class consumers who are ready to trade up from the basic.
Even designer brands are offering affordable ranges of accessories, including watches, to capture a broad swathe of middle-class consumers eager to snap up status symbols from luxury houses if the price is not sky-high. Designer brands as varied as Gucci, Armani, Montblanc, Luminox and Victorinox have begun to offer timepieces with accessible prices.
These affordable luxury watches come with different price tags between US$500 and US$1,200, which is just a fraction of what traditional luxury watches brands cost. Customers for this market segment are more focused on quality and craftsmanship than those drawn to fashion watches. Buyers do care about the complexity of the materials inside the watch, and they are looking for a classic timepiece that will last a long time.
---
[1] The Survey was conducted in the five ASEAN countries, covering seven cities, namely Bangkok, Kuala Lumpur, Manila, Jakarta, Surabaya, Ho Chi Minh City and Hanoi. A total of 1,406 completed questionnaires were collected through face-to-face interviews.
Please click here to purchase the full research report.
Indonesia
Malaysia
Thailand
Southeast Asia
ASEAN