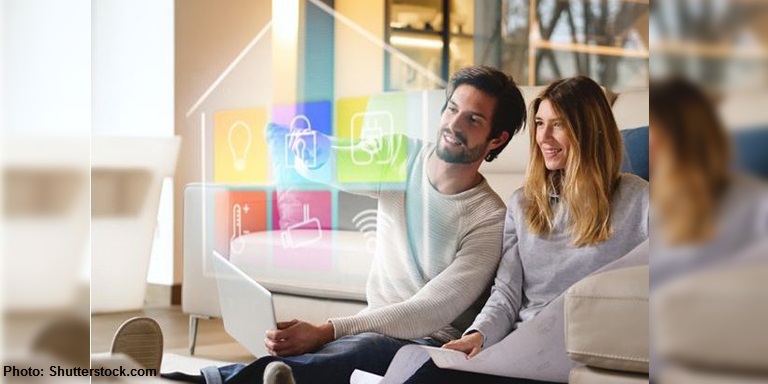 https://hkmb.hktdc.com/en/1X0AFQ8M
Smart-Home Businesses Eye China but Seek Standard
The Mainland China market is a huge draw for smart-home businesses from across the world, but lack of approved operating standards is still seen as a bar to future growth.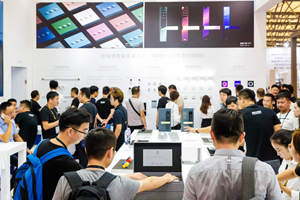 Mainland China's smart-home sector has been enjoying rapid expansion, after experiencing 20% per annum growth rates in recent years, and is predicted to reach US$22.3 billion in 2018. The market is expected to receive a further boost with the advent of Internet 4.0 and Internet+. The mainland's strong economic growth is also expected to drive demand for smart-home technology, as the country's growing middle class flexes its spending power in pursuit of ever-higher standards of living.

Although smart-home technology is reliant on various forms of wireless communication platforms, such as Bluetooth and Zigbee, it still generally requires electric power delivered by cables or batteries. One exhibitor at the show, United States-based Enocean Alliance, is hoping to change all that. The company offers the only energy harvesting wireless standard and provides automation solutions for sustainable buildings using energy-harvesting wireless technology, making buildings more energy-efficient, more flexible and lower in running costs.

Outlining the mix of approaches available when it comes to powering devices wirelessly, Chief Executive Graham Martin said: "We're at the [Shanghai Smart Home Technology] show primarily to promote our particular standard, which is the only one to run off energy-harvesting with no need for batteries. Instead, it uses five different kinds of energy harvesting.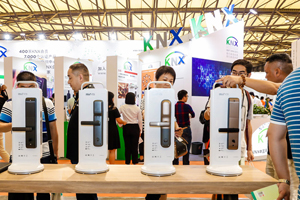 "In addition to common kinetic energy, such as that found when pressing a switch or lever, it also uses solar power for items like sensors, thermal energy using a Peltier element and magnetic field energy generation."

Enocean Alliance has been promoting its wireless power proposition for a number of years, and, after initially meeting with a poor response, interest is now said to be growing in the mainland. Expanding on this, Mr Martin said: "We first introduced the standard when we came to China around four to five years ago. At that time, the market's main concern was about the initial cost, but that has begun to change. The government now realises the importance of investing in energy efficiency."

In the case of Hong Kong-based A&R Technologies, it produces sensors that come with a variety of different communication standards. The company's Managing Director, Alfred Lam, explained the need for numerous standards to suit individual markets, saying: "Different countries favour different standards and many companies have their own proprietary standards. The United States is our number-one market, followed by the EU [European Union]. Our China business is definitely increasing, although it is still small compared with the US. There are more differences in standards within Europe because it has a lot of small countries.

"This is our fourth time at this show and I think it has about doubled in size from when we first came. It is now attracting a good number of reliable and serious customers."

The company is also benefiting from increasing regulatory requirements for automatic sensors, with Mr Lam saying: "In our domestic market in Hong Kong, buildings above 5,000 cubic metres in volume must now have intelligent controls, including occupancy sensors for lighting and air conditioning."

The importance of having the right standard was proving to be a problem for Taiwan-based Good Way. With a 30-year history in its home market, the company is a well-known manufacturer of docking stations, adapters and hubs and has been involved in the smart-home sector for about 10 years. It sells mainly on a B2B (business-to-business) basis and in the mainland it is targeting interior planners. Division Manager Jay Chu said: "It's not so good this year for us, largely because the Z Wave standard is not so popular in China."

By contrast, another exhibitor, Yoswit, appeared to be having more success. Yoswit uses Bluetooth mesh networking for its electrical control modules for lights, dimmers and curtain rails. Founded in 2015 in Hong Kong, it originally focused mainly on the European market, largely as a supplier for the French giant Schneider Electric. In 2017, it also entered various Southeast Asian markets including Singapore, the Philippines and Hong Kong.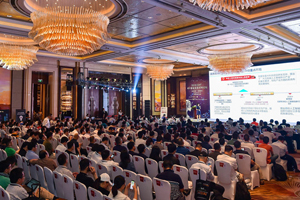 Now the company is looking to enter the mainland market, with a particular emphasis on residential buildings and hotels. Project Executive Yu Chan described the speed and ease with which existing infrastructure can be upgraded, saying: "We can upgrade a hotel room in 10 minutes using the same wiring, but retrofitting the switches. The customer uses an app to control devices and we provide a template that a hotel can then customise to control the guest experience."

One of the challenges of modern life is finding well-located power outlets in sufficient quantity in older buildings, with many traditional homes not wired extensively enough for modern energy-hungry lifestyles. One exhibitor, Xinkelan, was offering a track solution suitable for offices and hotels to address this problem.

The five-year-old Wenzhou company started producing track rails about two years ago, initially mainly for the Asian market, with its sockets, USB outlets and light-emitting diode (LED) light modules able to be connected, positioned or removed from the rail as desired. Company Manager Zhang Longjin said: "We have found the market is getting steadily bigger. We are now also making sockets suitable for other markets beyond Asia."

For some exhibitors, the highly price-sensitive nature of the mainland market is still proving to be a barrier. Vice-general Manager of Kefa, Dike Huang, said: "Smart-home manufacturers are largely buying the cheapest components, whereas ours are good quality and priced accordingly, so we do suffer from not being the cheapest on the market." The Zhejiang-based company manufactures terminal blocks, which are used to connect cables to printed circuit boards (PCBs), and has been in business for 20 years.

"We sell about 70% of our production to the domestic market. The smart-home market is still small and in its infancy in China. It's our third year exhibiting at the show, but I think last year's show was better for us."

American smart-speaker producer Sonos was also attending the show. The Santa Barbara-based company was one of the early pioneers in wireless sound systems. It has been operating in the mainland since 2012, providing wireless home-sound systems using Amazon's Alexa for voice-operated playing. Company representative Jayden Chen underlined the importance Sonos places on the mainland, saying: "We're looking to aggressively expand our sales to the Chinese market. This is our second year at this show and there seems to be more people attending than last year. We're definitely getting more interest."

Another smart-home audio company attending was mainland-based Yodar. Founded in 2003, the company has built its reputation in manufacturing a wide range of background music equipment. It expanded into smart-home systems about three years ago. It uses Zigbee and wireless RS485 technology, and its main market is the mainland, with a small number of sales in Southeast Asia and the US.

Yodar Vice-manager Wu Tianshu conceded that this is still something of a niche sector but saw great potential, saying: "The market in smart-home audio is still small but growing rapidly. The background music sector is still the bigger market for us.

"Our system uses artificial intelligence for a voice-controlled choice of music and the system works on Linux and Android platforms. The music library is held and played from the company's own cloud system."

The company has attended the show a few times before and Mr Wu saw this event as the strongest to date, saying: "This is the best show yet. The industry is growing and the market is paying much more attention to opportunities in the smart-home sector."

The 2018 edition of Shanghai Smart Home Technology took place from 3-5 Sept at the Shanghai New International Expo Centre.
For more China market opportunities, please visit: http://research.hktdc.com
Related Link
Shanghai Smart Home Technology
Hong Kong
Mainland China