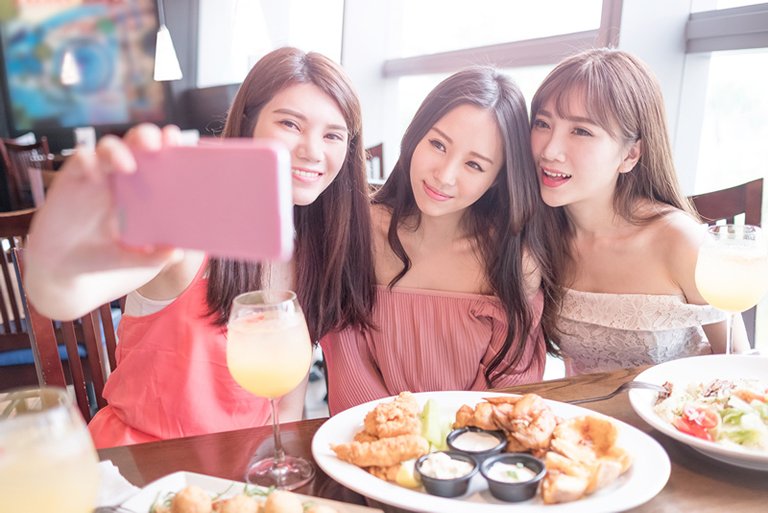 https://hkmb.hktdc.com/en/1X0AFP6R
China's Catering Market (1): Consumption Upgrading Trends
As the incomes and spending power of Chinese consumers have risen, the frequency they eat out and the amount they spend on this activity have also increased. Restaurants with special themes and those offering superb catering services or unique consumer experiences have become one of the major attractions offered by retail districts and shopping malls looking to bring in more consumers. Figures from the National Bureau of Statistics reveal that the sales receipts of China's catering industry rose from RMB2,344.8 billion in 2012 to RMB3,964.4 billion in 2017, representing an average annual increase of 11.1%.
Focus group discussions conducted by HKTDC on the mainland catering market (see Appendix for details), indicate that consumers are becoming increasingly demanding about their food and their appetite for high-end catering continues to grow. Theme restaurants and casual dining have become popular with young consumers in recent years. To cater for consumers' diversified tastes, increasing numbers of restaurants are enriching their existing menus by bringing in dishes from different cuisines or introducing the concept of "fusion cuisine". With the mainland catering market showing signs of segmentation, this would be a good time for Hong Kong companies to identify the opportunities available for successful expansion into the mainland market.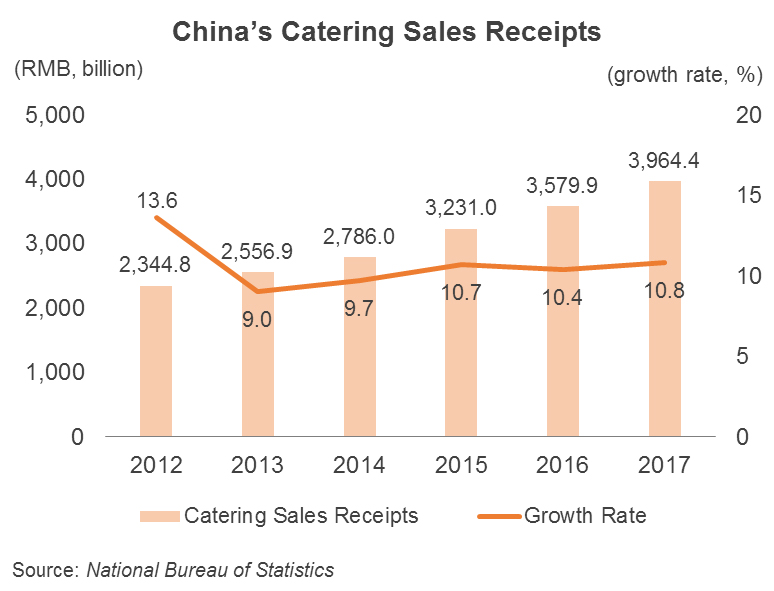 High-end Catering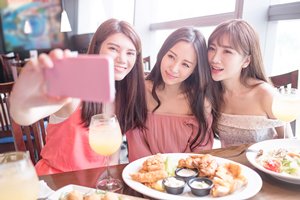 As the mainland middle class continues to grow in both size and economic strength, consumers' expectations about food quality, restaurant atmosphere and service are becoming increasingly high. Their sensitivity to price, however, has become relatively low. Increased access to information via the internet has also led to mainland consumers becoming more knowledgeable about high-end catering. They are, for example, becoming interested in trying private kitchens and Japanese cuisines recommended by online catering platforms and KOLs, as well as restaurants listed in the Michelin Guide or run by renowned foreign catering brands. In the focus group discussions, respondents made comments like: "(I'd be) interested in checking out a restaurant after learning about it online" and "I used to think that fancy restaurants are expensive; now that my income has increased, I find them quite affordable."
Another factor driving this change in dining habits is the trend for mainland consumers to share experiences on social media. When people see images of their friends eating in high-end restaurants, they want to try it for themselves. In the focus groups, some respondents remarked that "food presentations in high-end Japanese and Western cuisines are all very exquisite and elegant, imparting a sense of tastefulness" and that "the foreign chefs or managers in high-end Western restaurants make one feel that the restaurants are very authentic". Though few consumers have yet made fine dining a regular habit, spending on fine dining has increased markedly.
Theme Restaurants
The focus groups found that many young people are attracted to novelty when it comes to dining, and that they like to choose stylish restaurants when arranging a meal out with friends. Respondents said that they prefer small restaurants with stylish décor that make customers feel that they are not just in another standard eating establishment. They like places that appeal to the senses and have a special atmosphere or theme.
An example of this might be a restaurant with lots of indoor plants and flowers around, where customers can feel as if they are in a forest surrounded by lush vegetation. In one of the focus groups in Shanghai, a respondent mentioned that a hotpot restaurant in Xujiahui is decked out like a garden. Restaurants designed around a specific theme not only make customers feel relaxed, their unique surroundings and ambience help to draw large numbers of prospective customers [1].
Another recent trend among young consumers is a preference for independent cafés with unique character over branded chains. One respondent said: "Some of the new independent cafés are decorated like a study. In contrast, the ambience and design of big chained cafés are just too commercial and old-fashioned. Furthermore, independent cafés often offer a wider range of light meals than chain cafés. They offer fashionable Western-style light meals and this, coupled with their foreign ambience, gives consumers a feeling that they are buying light luxury products.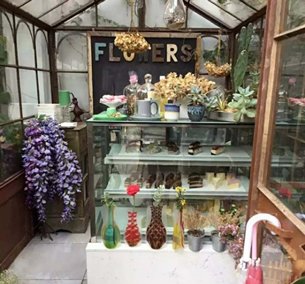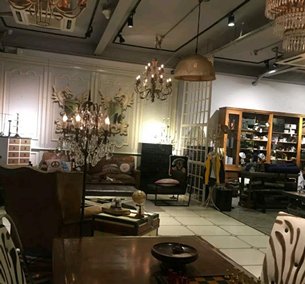 Beverage Shops
In recent years, the number of beverage shops offering freshly brewed, freshly pressed or freshly crafted drinks has mushroomed on the mainland. Milk foam teas, vegetable juices and ground coffee are widely popular among young consumers. In 2017, beverage shops recorded a higher increase than any other type of catering outlet in terms of the number of orders received and per order amount [2].
The increase in demand for beverage shops appears to be down to changing lifestyles. As one focus group participant pointed out: "Previously, when we got tired from shopping, we would buy a bottle of soft drink and just sat and drank anywhere in a shopping mall. If you do that now, people would say you are not cultured." Consumers like beverage shops that offer them the opportunity to rest and replenish their energy. As such, factors like consumer experience and shop décor are important in their appeal.
Cross-over New-school Restaurants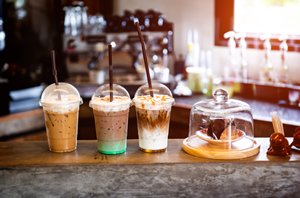 In the face of competition, traditional old-time catering businesses are embracing diversification, multiple formats and market segmentation. While some are building sub-brands and selecting renowned dishes to be marketed separately through the new brand, others are combining their popular dishes with dishes from other cuisines to launch "fusion dishes" through new-school restaurants.
The new-school restaurants of these sub-brands target younger-generation consumers by adjusting their per capita prices, décor and menus. Most take up a floor space of 300-500 square metres; private rooms and spaces for large group dining are minimised and the design focus is on meeting the needs of small group dining. Fashionable dishes, tableware, and the design and décor are all used to appeal to young consumers.
In the focus groups, respondents said that more and more restaurants are introducing dishes from other cuisines to enrich their menu offerings. For example, nowadays one can find typical Sichuan dishes such as "Sliced Beef in Chili Oil" and "Boiled Fish with Pickled Vegetables" in Cantonese cuisine restaurants. Though some respondents have doubts about whether the dishes in cross-over restaurants are authentic, they say there is no harm in trying them because all the dishes are quite popular.
Conclusions
As their spending power has risen, mainland middle-class consumers' demand for high-end catering has increased. Catering websites and KOLs are channels through which consumers access information on high-end catering. Knowing that consumers like to share their dining experience on social media, increasing numbers of theme restaurants are using cartoon figures and décors to attract young consumers. Consumers' demand for beverage shops has increased significantly in recent years. Mainland consumers are also keen to try out novelties, so they are interested in sampling "fusion cuisines" and cross-over dishes offered by new-school restaurants. Businesses interested in tapping the mainland catering market should pay attention to these new trends in dining and changes in consumer lifestyles so that they can capitalise on the market's growth.
---
[1] Sharing one's location on social media by using mobile phone's GPS function.
[2] China Catering Report 2018
Appendix
Survey Background
As mainland consumers' income levels rise, the frequency of and amount spent on eating out have increased. At the same time, China's takeaway businesses are rapidly integrating with the internet, so that the size of the "internet + catering" market has been expanding at speed. The purpose of the current survey is to identify the latest changes in the habits of mainland middle-class consumers in the catering service market, their preferences and the development trends in online takeaway platforms. The results will serve as a reference for businesses interested in expanding into the mainland catering market.
Methodology
The survey was carried out in the first quarter of 2018. A total of six focus group discussions were held in Guangzhou, Shanghai and Chengdu (two in each city). Each focus group was composed of eight participants who met the following criteria:
Design of Focus Groups
City
Guangzhou, Shanghai, Chengdu
No. of groups
2 in each city; 6 in total (8 people per group, 4 males and 4 females)
Profile of participants
• Shanghai, Guangzhou: Monthly household income of RMB15,000 or more, or monthly personal income of RMB8,000 or more
• Chengdu: Monthly household income of RMB9,000 or more, or monthly personal income of RMB5,000 or more
• Age 18-45; have been a local resident for two years or more
• Are in the habit of eating out, patronising eating establishments at least once a week
• Use online takeaway platforms to order meals, ordering meals at least once a week
• Have patronised at least three types of catering outlets in the preceding month: fast food outlet, Chinese restaurant/eatery, Japanese/Korean/Western restaurant, dessert house, café, tea house, snack shop, bar, ice-cream parlour.
Group classification
Group 1 (eight people)
• 4 males and 4 females, aged 25-35
Group 2 (eight people)
• 4 males and 4 females, aged 36-45
Mainland China
Mainland China