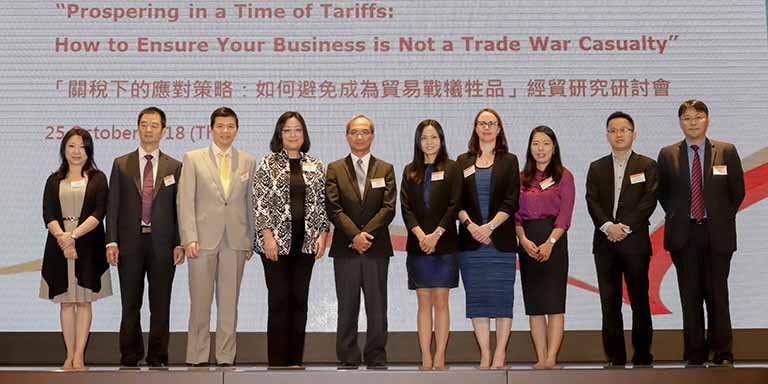 https://hkmb.hktdc.com/en/1X0AFKYE
Overcoming Tariff Barriers
Hong Kong traders learn how to prosper despite the prospect of 25% levies on their products.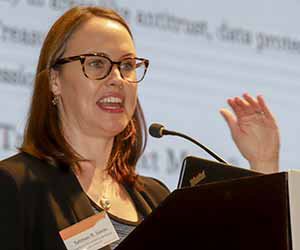 Trade tensions between the Chinese mainland and the United States are intensifying since America introduced another round of tariffs on US$200 billion worth of mainland imports in September. United States President Donald Trump is also threatening to impose levies on all mainland imports.

Many Hong Kong businesses export goods from the mainland to the US, its biggest market. Seeking to help businesses through the problem, the Hong Kong Trade Development Council (HKTDC) last month held a seminar: "Prospering in a Time of Tariffs: How to Ensure Your Business is Not a Trade War Casualty". One of the speakers was Tatman R Savio, a partner at Akin Gump Strauss Hauer & Feld LLP, and a registered foreign lawyer in its Hong Kong office, who recommended Hong Kong traders work with US stakeholders to request a tariff exemption. She also noted that trade associations may be considering litigation and that anyone thinking about filing a lawsuit should understand the related legal process and costs.
History
Ms Savio said the Sino-US trade conflict began in August 2017, when the US began to formally investigate the mainland (known as the 301 investigations). The probe sought to find any acts, policies, or practices by the mainland in fields such as technology transfer, intellectual property rights and innovation that violated international trade agreements or were unjustified, unreasonable or discriminatory and burdened or restricted US commerce. In March this year, Mr Trump announced his decisions on the actions the Administration will take in response to China's unfair trade practices covered in the United States Trade Representative (USTR) Section 301 investigation, which resulted in rounds of tariff actions on mainland imports imposed later in the year.

Ms Savio said Mr Trump was using protectionism and strong policies in a bid to reduce the trade deficit. He sought to create employment opportunities and counteract the mainland's "Made in China 2025" effort to safeguard technology advances in the US.
Levy Lists
America's Harmonized Tariff Schedule of the US (HTSUS) List 1 came into effect on 6 July. It imposed 25% tariffs on US$34 billion worth of mainland goods, including 818 tax categories, which drew countermeasures from the mainland. List 2 came into effect on 23 Aug, applying 25% tariffs on US$16 billion worth of mainland goods, including 279 tax categories.

List 3 took effect on 24 Sept, imposing 10% tariffs on about US$200 billion products spanning 5,745 items. The levy will increase to 25% on 1 January 2019.
Unstable Ties
Trade relations between the mainland and US remained unstable, Ms Savio said. The best-case scenario will be if President Xi Jinping and Mr Trump begin making progress on the issue when they meet at the G20 summit in Buenos Aires at the end of this month. The worst outcome will be if neither makes any concessions.

She said the Customs and Border Protection (CBP) rules clarified that Hong Kong and Macau goods are excluded from the Section 301 tariffs. But Hong Kong traders can request an exemption from the USTR for their products produced across the border on the mainland; this is the least costly route. The deadline for exemption requests on List 1 of Section 301 was 9 Oct, for List 2 it will be 18 Dec. No details have been announced yet on the exclusion process for List 3.

Ms Savio said Hong Kong traders could consider "tariff engineering" – redesigning their products and classifying them in another category – or see if they could tweak their products so these could be moved into non-tax categories. Hong Kong companies could also make good use of the rules of origin to shift the origin-conferring manufacturing operations of their products from the mainland to a country or region that is not subject to the tariffs. Traders could file a lawsuit over the additional duties but this would be a complex, costly process.

Ms Savio also pointed out the "Foreign Investment Risk Review Modernization Act (FIRRMA)" in the National Defense Authorization Act came into effect recently. This boosted the authority of the Committee on Foreign Investment in the United States (CFIUS) and strengthened their authority to block foreign investment should it pose possible threats to national safety. The US, Mexico and Canada had also concluded the United States-Mexico-Canada Agreement (USMCA), replacing the North American Free Trade Agreement (NAFTA). Revisions include new rules on labour standards, intellectual property protection, environmental protection, the digital economy and service industry.
Factory Migration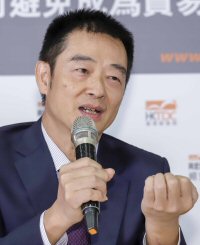 Chan Kwong-sang, Chairman of Express Luck Group, said his company had diversified its investment. In addition to its Shenzhen factory, the firm had production lines in Hungary, Colombia, Egypt and other sites to gain competitive advantage by optimising the supply chain network globally. Setting up a factory in Egypt could cut labour costs. "The labour cost on the Chinese mainland is around US$800 per month, but the labour cost in Egypt is just US$80." A plant that offered US$100 a month would have a long queue of applicants and its managers could pick the best.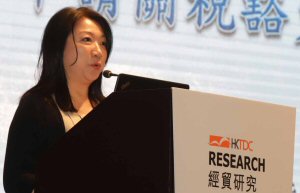 Another guest speaker Brenda Fung, Manager of the Hong Kong Fur Federation (HKFF), said that when she noticed fur products were on the List 2, she immediately informed importers from the US and the US fur associations, but both were indifferent to the issue. Hong Kong fur traders normally import from mainland factories and export to the US directly, she pointed out. In 2017, out of the US$1.4 billion US fur imports from Hong Kong and the mainland, 74% were of mainland-origin. The federation submitted its written testimony to the USTR after obtaining legal advice and attended the public hearing on 27 Aug with the Fur Information Council of America (FICA), Fur Commission USA and American Apparel and Footwear Association (AAFA).
Small is Beautiful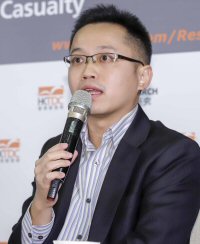 Eddie Lee, the Southeast Asia regional CEO of ECMS Express, pointed out that exporters could use the Section 321 entries not only as a workaround for the 301 tariffs, but an opportunity to tap into the thriving US e-commerce market.

This rule allows duty-free entries for goods that cost less than US$800. Currently most trade covered by this section is cross-broader e-commerce. Since more and more businesses and individuals bought goods online, then-President Barack Obama signed into law the "Trade Facilitation and Trade Enforcement Act of 2015" on 24 Feb 2016. This included quadrupling the maximum value of the goods – from US$200 to US$800 – that could be imported free of duty and tax per person or per company on a daily basis (de minimis value). This "fair retail value not exceeding US$800" has applied since 10 March 2016.

Mr Lee said there are three major shipping channels into the US. Low-priced products that do not need rapid delivery are normally sent through postal services or other shipping services. Products that are comparatively expensive, such as electronics, digital cameras and mobile phones are usually sent through courier express services such as FedEx, UPS, or DHL. For the cross-border e-commerce market, products are imported to the US using traditional freight with last-miles parcel delivery services.

He said the first two shipping methods are more commonly used for Hong Kong shipments, which are normally priced at more than US$2,500. These are regarded as formal deliveries that require more paperwork including product classification numbers for submission and usually assistance from customs brokers.

Goods with shipment values between US$800 and US$2,500 are regarded as informal entries and have a simple clearance process with customs brokers optional, but duty and tax still apply. A product worth less than US$800 can enjoy a simple clearance process; customs brokers are optional and the goods are free of duty and tax. The third model applies to e-commerce orders which go to consumers directly.
Direct Sales
Mr Lee suggested Hong Kong merchants consider using US shopping platforms such as Amazon or eBay to sell products to customers, or set up an online shop and sell to customers directly. This B2C (business-to-commerce) model could help avoid tariffs under Section 321 with shipments valued under US$800.

Logistics process planning has developed rapidly in the past five to 10 years, he said. The model normally combined air freight with last-miles parcel delivery services. This logistics process planning could be tailor-made for each e-commerce owner.
Related Link
US Trade
Logistics & Supply Chain
Legal Services
USA
Hong Kong
Mainland China
North America