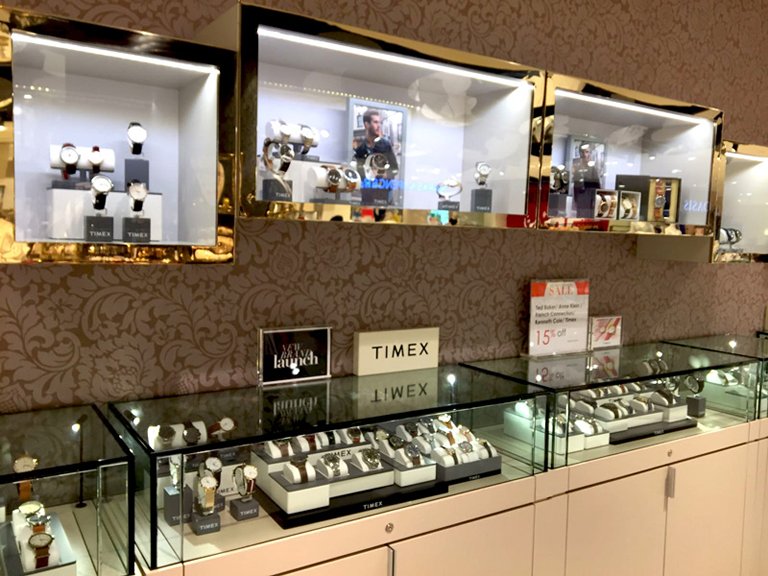 https://hkmb.hktdc.com/en/1X0AFK39
Accessing the ASEAN Consumer Market: Watches and Clocks (Executive Summary)
Over the past few years, the global watch industry has been faced with a rapidly evolving digital landscape that has dramatically changed consumer behaviour, while smartphones and electronic wearables boom has increasingly challenged the watch usage. Despite these threats, consumer demand for watches continues to grow in major ASEAN countries.
ASEAN has made remarkable progress in the past decade to become an economic powerhouse. According to ASEAN Secretariat data, the region's 2017 combined gross domestic product (GDP) of US$2.76 trillion made it the world's sixth-largest economy. With an annual growth forecast of around 5%, ASEAN is expected to become the fourth-largest economy by 2030.
Looking at ASEAN's demographics, its combined population of 642 million is the third largest in the world, after China and India. Its rapid urbanisation, growing middle class, expanding skilled workforce, foreign investment inflows, and improving infrastructure are key to unlocking the region's vast economic potential.
Among the ten countries in ASEAN, Thailand, Malaysia and Indonesia have caught the attention of many Hong Kong exporters and retailers, thanks to their fast expanding middle class and strong purchasing power. As growing affluence continues to translate into buying power, consumer spending on discretionary lifestyle items has been rising. According to Euromonitor International, the combined retail sales of watches in Thailand, Malaysia and Indonesia amounted to US$1.5 billion in 2017 and is expected to grow by an average annual rate of 8% to reach US$2.2 billion in 2022. In particular, millennials have a rising appreciation for exclusivity and a propensity to spend on middle to high-end watches.
The lucrative watches market in Thailand, Malaysia and Indonesia continues to attract new entrants – both well-established and emerging brands – offering consumers greater choice, but resulting in more intense market competition. How to make inroads into this highly competitive watches market and achieve sustained success remains a challenge for many watchmakers and exporters.
With the aim of providing practical guidance for Hong Kong SMEs in the watches industry, this report explores the export potential in selected ASEAN markets, namely Thailand, Malaysia, Indonesia and Singapore (as a regional hub). It evaluates the retail structure and distribution channels, while also providing a guide to optimal market entry and marketing strategies.
Extensive trade interviews and desk research were conducted to obtain concrete market and channel information from each researched country.
Market Overview
The recent rise of affordable luxury brands and fashion watches coincides with the growing aspirations of middle class consumers in ASEAN.
Smartwatches offer convenience and connectivity to tech-savvy ASEAN consumers. Given the release of the Apple Watch and its Android rivals, smartwatch does not appear to be a trend that will end soon.
Today's consumers live and breathe digital, so businesses must continue to respond to the latest consumer trends and create a digital experience that measures up to their expectations.
According to HKTDC's ASEAN Middle-income Consumer Survey, 62.1% of respondents chose online user reviews (62.1%) as the top touchpoint influencing their purchase decisions on lifestyle products, followed by product review/comparison/recommendation (56.5%) and social media (52.4%).
Watch Styles and Trends
The past few years have seen a boom in affordable luxury watch brands, among which is the Swedish brand, Daniel Wellington (DW), which created a line of classic and minimalistic watches priced around US$150-300. By collaborating with Instagram influencers to reach millions of customers, DW achieved great success worldwide. Together with other minimalistic watch brands like Linje, these emerging brands have demonstrated that simplicity has become one of the key trends in the watches market.
While many luxury watch brands are still focused on high complexity and accuracy, other watch brands focus on aesthetics, including the MVMT brand. In today's Instagram era, consumers buy many watches to match different looks. A fashion watch is all about innovation and style. It is not what is inside the watch that counts, but what is outside.
Some brands offer craftsmanship, design, and features that are similar to a luxury watch, but at a fraction of the price. These watches may use high-quality components, such as a Swiss movement, a sapphire crystal glass top, and a vegetable tanned leather strap, but are assembled in countries with lower production costs. These affordable luxury watches have price tags ranging from US$200 to US$1,000.
Distribution Channels
Watch Specialist Retailers
Watch specialist retailers are shops that have a diversified portfolio, consisting of many watch brands. They purchase in bulk from watch brands and then sell the stock to end-users. Under an authorised dealer agreement, retailers are bound by pricing policy rules from brands, which prohibit them from selling at discounts. However, consumers purchasing watches through this channel enjoy the peace of mind that they are buying legitimate, top-quality watches that come with official warranties.
The watch specialist retailer is an ideal distribution channel for watch brands to gain access to the ASEAN markets, as it is top of consumers' minds when thinking about watch buying. At a watch specialist store, consumers are pampered with a wide variety of brands and styles, and are offered the professional advice given by in-store assistants.
Department Stores
In Thailand, upscale department stores like Central Department Store, Central Embassy, Siam Paragon, and The Emporium normally have a designated zone for timepieces. For luxury watch purchase, consumers still prefer physical stores to online shopping. Major department stores organise annual watch shows, among which "Siam Paragon Watch Expo" in Thailand is one of the most anticipated events for watch lovers.
As millennial shopping trends in Indonesia have shifted to specialty outlets and online stores, Indonesia's largest department store chains like Matahari and Ramayana continue to transform their retail strategy in response to retail trend changes.
In Malaysia, department stores remain an important distribution channel for watches. Major department store chains, such as Parkson and Metrojaya continue to upgrade their product portfolios to include a wider selection of brands to attract middle- and high-income consumers.
The core customer group of upscale department stores are females aged between 30 and 40. They are usually middle- to high-income professionals and buy watches from department stores priced between US$600 and US$1,000.
The advantages of selling to department stores are: suppliers can expect higher sales turnover, greater brand awareness and validation, as well as more visibility to other buyers. However, the downsides are: department stores do not purchase wholesale, plus they require a higher commission and extended payment terms.
Travel Retailers/Duty Free Operators
Duty free (DF) shops can be found in airports, downtown districts, as well as onboard airliners and ferries. In ASEAN, the growth in travel retailing is expected to be driven by increasing tourist arrivals in major airports.
Changing traveller behaviour, exchange rate volatility, and the rise of e-commerce all play an important role in airport sales. To maintain and grow customer conversion and sales, the airport retail proposition needs to adapt quickly and operate with greater efficiency.
The demand for more exclusivity within the travel retail channel offers an exceptional opportunity for emerging watch brands with original design concepts. Hong Kong watch brands and traders can work in partnership with regional DF operators, such as LOTTE Duty Free, Heinemann Asia Pacific and DFS Group, to provide exclusive watch collections or limited editions to gain access to the ASEAN market.
Online Platforms
Nowadays, online authorised dealers are considered an important distribution channel. This is a big shift in thinking that will require the industry to adapt to a new way of doing business.
Countries with less severe physical infrastructure constraints, such as Malaysia and Thailand, are better positioned to benefit from the advent of e-commerce. Indonesia has great long-term e-commerce potential given its large and rapidly growing middle class and young consumer market.
Today, many watch brands have begun to sell through their own websites, third-party marketplaces as well as local e-tailors, like Central Online and MAP. In general, sellers on a third-party marketplace are not required to pay listing fees; they pay a commission based on transactions. Both Lazada and Shopee provide support for sellers with cross-border logistic programmes and multiple payment methods.
Social Commerce
The high mobile phone penetration rate in ASEAN, the fact that ASEAN consumers are reluctant to share their financial and personal information online, and less than 20% of the population (except Singapore) using either debit or credit card to make payments, explain why social commerce is emerging rapidly in ASEAN.
In Thailand, about half of online shoppers make purchases through social media, making it the biggest social commerce market in the world. Social media allows e-commerce merchants to reduce conversion friction, shrink the path to purchase, and increase sales passively.
The impressive performance of MVMT Watch's Facebook shop has proved that it is quicker, and more comfortable for customers to check out on Facebook. Through Pinterest, an image-sharing social platform, the company has achieved higher conversion rates and higher average order values than other online traffic sources.
Private Sale
With more refined local tastes and the rising number of watch collectors and enthusiasts, the watch collecting market has expanded quickly in ASEAN over the past few years. In private sale events, the majority of guests are aged between late twenties and early forties, and they are willing to spend tens of thousands of US dollars for their first collectible watch.
Premier watch importers, distributors, retailers, and auction houses regularly host private sales of collectible watches to engage watch aficionados and collectors. These events could be a party, a luncheon or a gala dinner. The private sales showcase rare, collectible, vintage and modern timepieces and celebrate superior craftsmanship, design and creativity.
Market Entry Methods
Luxury watch brands, such as Patek Philippe, Rolex, Piguet and Omega, have opened monobrand boutiques in major ASEAN cities. Fashion houses like Cartier, Gucci, CERRUTI 1881 and Michael Kors also display their timepieces together with other fashion items in flagship stores. In ASEAN, many monobrand watch boutiques are managed by a regional watch retailer and distributor who has deep knowledge of consumer tastes in various ASEAN markets.
Appointing authorised retailers/dealers is a common way to enter the ASEAN market. By using an existing retail network, watch brands can expand their geographical operations quickly and gain access to a large customer base without investing in opening and managing their own stores. Leading timepieces retailers in ASEAN include PMT The Hour Glass, Sincere Fine Watches, INTime, Watch Studio, and City Chain, among others.
A two-tier distribution system – through an authorised distributor, as well as an agent and dealer – is also one of the common entry methods for foreign watch brands. Using this system gives the brand the advantage of dealing with just a few major customers. The authorised distributor takes care of selling the watch brand's products through its network of dealers and retailers. They also share the burden by purchasing pieces in bulk on their own account and freeing up the watchmaker's working capital for the next round of product development.
Watch brands have started to launch official e-commerce boutiques, which means consumers can buy safely and directly. Selling direct to consumers has many benefits. First, time to market is significantly decreased. Second, brands can have a complete control of their brand image and pricing. Most importantly, it allows brands to gain access to data on consumer purchasing behaviour and preferences.
Get Prepared!
Difficulty in obtaining trade finance is one of the challenges facing small business Hong Kong. Now, SMEs can find institutes to fund their retail orders based on a purchase order or invoice from an overseas buyer.
To accept overseas orders, e-commerce sellers have to set up cross-border payment systems. Payment solution providers who offer a one-stop secure online payment service that supports multiple delivery channels and multiple currencies can be of great assistance.
Regional e-fulfilment hubs combined with cross-border shipping is widely used by Hong Kong companies to operate e-commerce sales into the fragmented ASEAN markets. With relatively low customs duties, mature infrastructure and transparent customs regulations among the ASEAN nations, Singapore is often considered as a regional e-fulfillment hub. Malaysia is another choice of regional distribution hub with its lower costs of operation, land and labour.
Participating in international trade fairs is still one of the most effective ways to meet retail buyers and distributors. There are several major international watch trade fairs, including Baselworld, SIHH, and The Hong Kong Watch & Clock Fair, as well as local events such as Siam Paragon Watch Expo.
Other marketing avenues include partnering with a retailer to host a trunk show and social media marketing. For emerging watch brands, collaborating with influencers and leveraging user-generated content (UGC) on social media, can help build a positive brand image with a relatively small marketing budget. By strategically deploying both influencer marketing and UGC, Daniel Wellington (DW) has successfully reached millions of consumers.
Developing and/or acquiring intellectual property rights (IPR) in a new market could help increase protection and enforcement against infringers. Trademarks and patents are two common types of IPR that apply to the watches industry.
Please click here to purchase the full research report.
Malaysia
Indonesia
Thailand
Southeast Asia
ASEAN