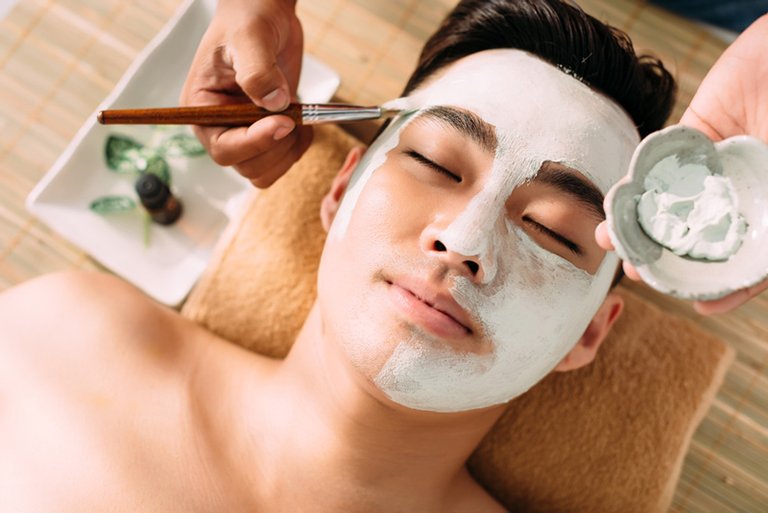 https://hkmb.hktdc.com/en/1X0AFI4E
China's Beauty Services Market (4): The Promising Male Sector
Currently, China's beauty services market mainly targets female consumers. Services for male consumers are still in the early stages of development. However, as Chinese society becomes more open and diverse, beauty treatments are increasingly in demand among fashionable and young-at-heart men. The potential of the male beauty market should not be overlooked.
Focus group discussions conducted by HKTDC [1] show that the consumption habits of male consumers are quite similar to those of their female peers, but that they do have some distinctive features. Men are just as concerned about their personal appearance as women are, the amount they spend on basic beauty treatments is almost on a par with that of females, and the number of men prepared to try medical beauty treatments is increasing. However, men attach greater importance to beauty salons' professional services than women do.
Caring About Appearance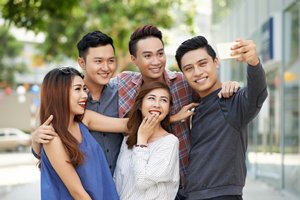 Men and women are growing increasingly eager to share their daily lives via their social media platforms. A large part of that involves highlighting their appearance. Once this would have centred on displaying the high-end clothing brands they were wearing, but now this has become the norm, greater value is being placed on looking good. The value attached by men to good looks is similar to that of women. Male participants in the focus groups generally tended to equate appearance with success, with one of them saying: "Good looks are welcomed and bring more opportunities, whether in pubs or in the workplace."
This changing attitude to appearance among men has led to them change their mentality about spending on beauty services. In the past, men cared more about the practical value of beauty treatments and usually consumed beauty treatments which tackled specific skin problems like acne, oil control and the removal of freckles and blackheads. Now, however, the focus groups found that the reasons men visit beauty salons have changed from looking for simple solutions to skin problems to trying to maintain their good looks.
Women have also become more open-minded about men seeking beauty treatments. Practically all the female respondents in the focus groups said they completely accepted the idea of men going for beauty treatments and have no problems using beauty salons that serve customers of both genders. However, because beauticians are predominantly women, the female respondents were not keen on encouraging their boyfriends/husbands to visit salons for beauty treatments.
Medical Beauty Treatments
The change in men's attitudes towards beauty services is not confined to traditional treatments. The focus groups found that men are beginning to accept less conventional beauty services, such as medical beauty treatments and micro-cosmetic surgery. Many of the male respondents thought medical beauty treatments could produce marked improvements to their skin in a way that regular equipment-aided skincare treatment could not. They consider medical beauty treatments as the best option for improving the quality of their skin.
Although men are now more open-minded about micro-cosmetic surgery, there still remains a marked difference between the attitudes of men and women towards this treatment. Most women see micro-cosmetic surgery as a way of beautifying themselves, while men are less keen on changing their appearance and tend to choose treatments that they think reflect their personal style, such as eyebrow and temple hair transplants.
Professionalism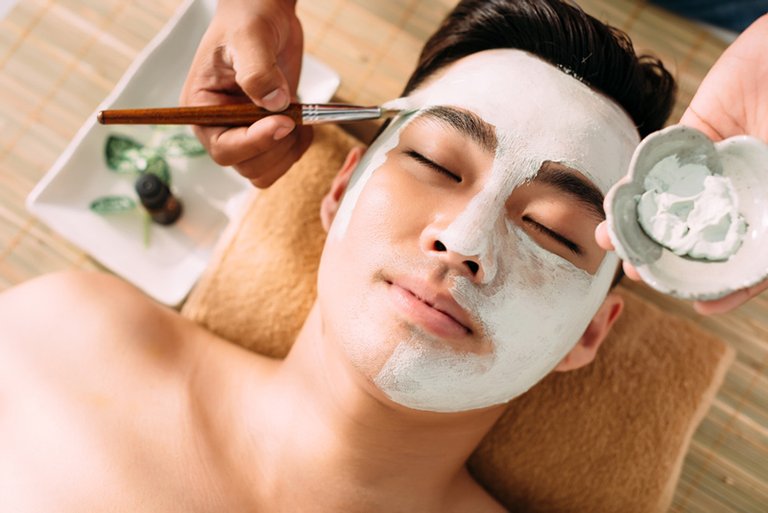 Female consumers still tend to regard beauty salons as places where they can relax physically and mentally. As a consequence, the way they are greeted by the receptionist and whether they get on with the beauticians are factors that can play a large part in the decisions women take regarding their choice of beauty salon.
Men tend not to take into account the same personal factors in their choice of beauty salon. They attach greater importance to professionalism, such as attentive service and the quality of the skincare products being used. A quiet and comfortable ambience is also important to them. Generally, more upmarket beauty salons tend to have greater appeal for male consumers.
Consumption Habits
Although there are some differences between men's and women's attitudes towards beauty treatments, their consumption habits at beauty salons are markedly similar.
The male respondents said they visit beauty salons between two and four times a month, a similar frequency to that shown by women. This might indicate that the number of times men visit beauty salons is influenced by females of their acquaintance or by recommendations from beauty salons.
Both male and female respondents said location is an important consideration when deciding which beauty salon to visit. In particular, they tend to choose venues close to where they live. However, while a large number of women would choose a beauty salon near their office, fewer men would do so.
On average, women have more prepaid treatment cards than men. In the focus group discussions, half of the male respondents said they only had one stored-value card. Only a few said they possessed up to four cards. The number of stored-value cards owned by men is smaller than the number owned by women.
Spending on Basic Beauty Services
Since many beauty salons charge services for male and female customers at the same rate, men's expenditure on beauty services is more or less the same as their female counterparts. On average, the male respondents said they spent between RMB12,000 and RMB20,000 a year on basic beauty treatments at beauty salons.
Men also buy skincare products for use at home, mainly moisturisers and products aimed at treating oily skin. They spend between RMB3,000 and RMB7,000 a year on these products. Men spend much more on treatments at beauty salons than on they do on purchases of skincare products, as do women.
---
[1] See Appendix for details of focus group discussions.
Appendix
The focus group discussions took place in Shanghai, Guangzhou and Chengdu in mid-March 2018. A total of seven discussions were held, with two female groups being held in each city and one held in Shanghai for male consumers. The objective of the focus group discussions is to further understand the changes in spending attitudes, pattern, preferences and trends of mainland beauty services consumers by way of qualitative analysis.
Design of Focus Groups
City
Shanghai, Guangzhou, Chengdu
No. of groups
3 in Shanghai, two for females and one for males; two each in Guangzhou and Chengdu, all for females.
Profile of participants
• Shanghai and Guangzhou: Monthly household income of RMB15,000 or monthly personal income of RMB8,000 or more.
• Chengdu: Monthly household income of RMB9,000 or more, or monthly personal income of RMB5,000 or more.
• Have lived in the city for two years or more.
• Visit beauty parlours for beauty services at least once a month.
Group classification
Group 1 (eight people)
• Females, aged 25-35
Group 2 (eight people)
• Females, aged 36-45
Group 3 (eight people)
• Males, aged 25-40. Only in Shanghai
Mainland China
Mainland China