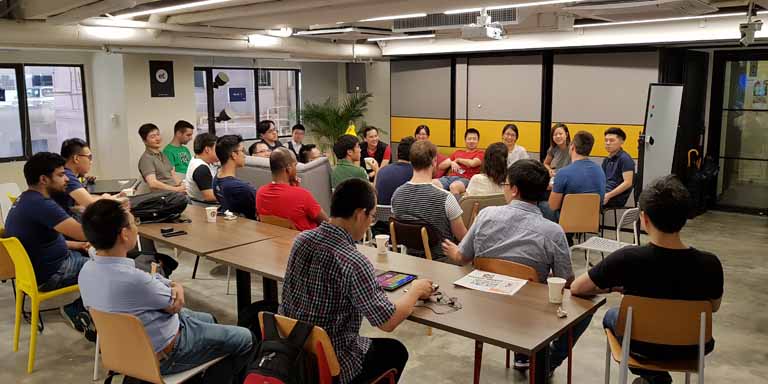 https://hkmb.hktdc.com/en/1X0AFGAE
Putting Entrepreneurs First
One innovative start-up incubator focuses on potential founders, rather than ideas or teams.
Incubator and accelerator programmes are great for progressing start-ups from idea to business plan and beyond. But what if your idea is not yet formed – yet you have the skill, and drive, to do something big? That's when Entrepreneur First steps in.

The United Kingdom-headquartered "deep technology company builder" has recently expanded to Hong Kong, intending to match the city's top talents with its own pool of investors.

"With Hong Kong being such an entrepreneurial society down to its very roots, we believe it harbours an untapped resource of potential founders," said Lavina Tien, General Manager, Entrepreneur First Hong Kong.

"A lot of talented people in the city have ended up joining academia, banks or corporates, and we think it's high time for them to think about doing start-ups. Because there is a growing start-up ecosystem in Hong Kong, there is a supportive government, there is a ton of money in capital here – and that's pretty much a winning combination."

Entrepreneur First (EF) was established in London in 2011, adding branches in Singapore in 2016, Berlin in 2018, Hong Kong in March 2018, and Paris in July 2018 (Bangalore has also just been announced). The company says its Hong Kong market entry was a strategic move to double down on its global ambitions.
Unique Approach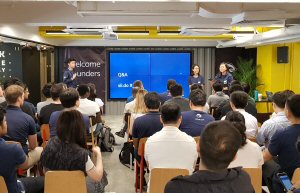 Ms Tien explains that EF's unique "talent-first" approach is to fund ambitious individuals "pre-company". It backs individuals before they have a team or a fully worked out idea, purely on the basis of their skills and characteristics.

"We are a deep technology company builder, which typically means technology at the forefront of this frontier – such as artificial intelligence (AI), big data, robotics, etc," Ms Tien said. "Whereas most accelerators only accept a pre-formed team, EF accepts individuals: you can join our programme, find that team, and form your idea."

To reduce the chance of randomness, EF looks for certain characteristics among its thousands of applicants. Explains Ms Tien: "you must have edge – strong technical skills, for example, or you've worked in finance or logistics, so you know that space very well."

"Another criterion we look for is people who are highly ambitious. You have to have that drive to want to build a company, and make a big impact. We also ask for a commitment. You have to understand what it means to build a company – that it will mean blood, sweat and tears, and consume five to 10 years of your life."
Monthly Stipend
Selected participants for the twice-annual cohort have a monthly stipend of HK$30,000 for three months, so they can commit to the programme full time. The first six to eight weeks is the team-building phase, followed by the company-building phase.

After that, and following an internal investment review, EF invests HK$450,000 in select companies, in exchange for 10% equity. This seed-funds them into Demo Day, where they pitch to potential investors.

Headlining EF's success rate to date is Magic Pony, a company that uses machine learning to optimise visual processing. Spawned out of the third cohort in London, it was sold to Twitter within 18 months for US$150 million. "Both co-founders went to the same university but they didn't even meet each other until EF," Ms Tien said.

Another EF-sponsored start-up, Tractable, which applies AI to accident and disaster recovery, is on its way to raising series-B funding.

For the first Hong Kong cohort, which started in July, EF gave out 67 offers after screening more than 3,000 potential candidates. Their Demo Day is scheduled for January 2019.
Applications Open
The next intake will also be in the same month, and applications may be lodged now on the EF website.

Ms Tien said EF management is "super excited" about prospects in Hong Kong.

"With three Hong Kong research universities being among Asia's top 25 – the University of Hong Kong, Hong Kong University of Science and Technology and Hong Kong Chinese University – the calibre of talent is high," she said.
Related Link
Entrepreneur First