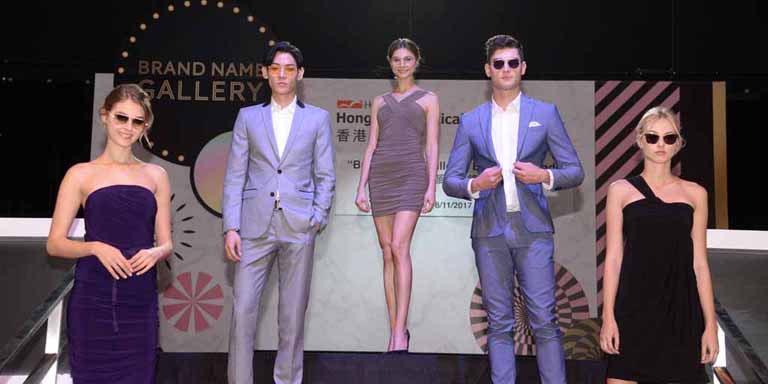 Hong Kong Optical Fair
An expo offers far-ranging vision for those in the lens business.
WHAT: The 26th Hong Kong Optical Fair will provide a comprehensive perspective on the global optical business, bringing a clear vision to industry players that will enable them to prosper. Major exhibit categories include binoculars & magnifiers; contact lenses & accessories; diagnostic instruments; eyewear accessories; frames, lenses and parts; kids' eyewear; IT (information technology) solutions for the optical industry; optometric instruments & machinery; reading glasses; shop fittings & equipment for the optical industry; smart eyewear; sporting & professional eyewear; and trade services. Luxurious branded and designer eyewear will be housed at the Brand Name Gallery.
WHEN:
Date Opening hours Buyer registration
7 Nov 2018 (Wed) 10am-6:30pm 9:30am-6pm
8 Nov 2018 (Thu) 9:30am-6:30pm 9am-6pm
9 Nov 2018 (Fri) 9:30am-5pm 9am-3:30pm
Trade visitors only; free admission

WHO: Organised by the Hong Kong Trade Development Council and Hong Kong Optical Manufacturers Association. The 2017 event drew 800 exhibitors, with 629 coming from outside Hong Kong, and 16,171 buyers from 106 countries and regions, including nearly 10,000 from outside Hong Kong.

WHY: In the Brand Name Gallery, customised booths, dazzling eyewear parades and a collection of famous designer brands will enable exhibitors of fame and acclaim to tell their stories while connecting with influential buyers. In 2017, the Brand Name Gallery featured over 220 top-tier labels from across the world, creating one of the Optical Fair's highlight attractions. The Fair's seminar series will give a top-level view of the industry at large, gathering distinguished speakers in discussions about the most important themes in the global landscape. Looking towards the future, the Hong Kong Eyewear Design Competition will provide a gallery of winning entries that will define international eyewear design for years to come. The debuting "IT Solutions and Shop Fittings" will provide added attraction. Innovative exhibitors at the fair include Hong Kong's 3DNA Eyewear, which has launched its unique retail-tech and customised eyewear platform, turning buying eyewear into a new and interactive experience. Novar Technologies from Argentina, Ocuco Inc from the United States, and SSIWO Technologies Limited from Hong Kong will also showcase their state-of-the-art technology. The 16th Hong Kong Optometric Conference will welcome experts from Canada, Hong Kong, the Chinese mainland and the US to share their insights on the topic of "Contemporary Role of Optometrists in Primary Care". Other events such as trend seminars and forums will be held to help visitors keep an eye on the latest industry developments.

WHERE: Hong Kong Convention and Exhibition Centre [https://www.hkcec.com/en/location-transportation]

AND YOU CAN QUOTE ME: "Founded in the 1960s, Benchimol has two eye clinics in Brazil which provide cataract surgery. Our company also has six eyewear brands and distributes optical frames in Brazil through our business partners. I come to the Hong Kong Optical Fair regularly to see new technologies, new trends, new frames and new optometric instruments. At this year's fair, I am looking for new suppliers of optical frames. Up till now, I have found six potential suppliers from the Chinese mainland and Hong Kong. Our initial order quantity will be 10,000-50,000 pairs."

Gerson Eissen, CEO, Benchimol, Brazil (at the 2017 fair)

FAIR WEBSITE: Hong Kong Optical Fair [https://event.hktdc.com/fair/hkopticalfair-en/HKTDC-Hong-Kong-Optical-Fair/]