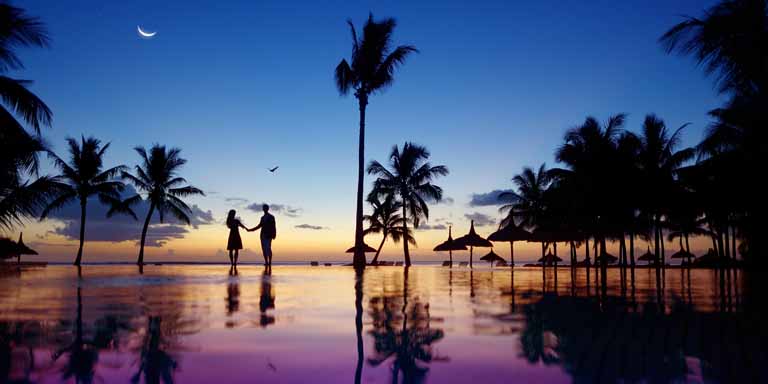 https://hkmb.hktdc.com/en/1X0AFG5J
High-end Escapes for the Price-conscious
A luxury travel portal sees world-wise Hong Kong as a gateway market in Asia.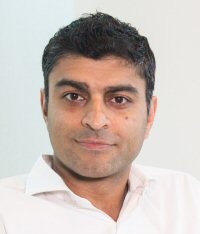 Hong Kong may be an affluent city but residents still look for a great deal when booking a break. Enter Luxury Escapes, an Australia-based high-end travel site that partners with leading hotel groups such as Marriott and Hyatt to offer customers much more than a room, with add-ons such as spa treatments and airport transfers negotiated directly with the hotel. New deals are added to the site almost every day, each available on the website and app for two to three weeks, after which it disappears. Travellers can either book their holiday instantly, or buy the deal and book the travel dates later.

By bundling its offers, the travel site can negotiate thousands of dollars of value-added extras. "The customer wins by getting the world's best holiday at the best price, the property drives profit and we get to sit in the middle as the facilitator," says Luxury Escapes' Head of Asia Rajah Chaudhry.

What prompted the decision to set up in Hong Kong and what makes the market unique?
Hong Kong is a key market for Luxury Escapes' growth plans in Asia with an affluent population that likes to travel. Hongkongers are generally seasoned travellers and spoilt for choice given the city's proximity to nearby exotic destinations, a convenient airport experience and the sheer volume of affordable and accessible flights to many locations.

What are Hongkongers looking for when they book a holiday and how do you intend to cater to that need?
Quality of accommodation, value for money and good dining options are three key things that Hongkongers tell us they are looking for. Shorter, more regular breaks tend to cater for the busy Hong Kong lifestyle, where hotels and resorts are luxurious and comfortable and the local cuisine is guaranteed to be delicious without breaking the bank.

To mark your entry into the Hong Kong market this September, you offered deals to Ubud (Bali), Dubai and Shanghai. Why were these destinations chosen?
Our destinations vary all over the world and we try to provide our members with a variety of deals to suit their needs. We always try to have deals in popular destinations from Hong Kong with direct flights such as Bali, Shanghai and Dubai but we also want to give our members the chance to explore further afield to Europe, parts of Africa and the Americas.

You are renowned for bonus inclusions such as sunset cocktails and lounge access. Have you introduced any special inclusions for the Hong Kong market, or do you plan to do so?
We are increasingly including dining options as part of our deals, particularly when hotels have great dining experiences, and featuring some food-focused tour packages from time to time: this helps cater to the Hong Kong foodie crowd. We have also found ski deals to be popular with our Hong Kong audience looking for their yearly fix of powder snow.

You are focused on building your presence in Asia, particularly Hong Kong, Singapore and India. Are there many similarities between those markets or are they quite distinct in terms of what they are looking for?
The main similarity between our initial Asia focus markets of Hong Kong, Singapore and India is the proficiency of English but we also plan to grow into other markets in Asia next year. Hong Kong and Singapore have similar demographics and travel preferences, while Indian consumers are quite different in their travel needs.

You partner with high-end hotels worldwide. Which hotel chains are proving particularly popular with Hongkongers so far?
Our Hong Kong members like the major chain brands that we partner with such as Hyatt, Shangri-La and Ritz Carlton. They are also experimenting with some of the boutique luxury properties we work with.

You have an entrepreneurial background, having set up accelerated payment marketplace Paycelerate and media research company ChinaScope. What prompted the decision to move to Luxury Escapes?
Asia presents a great growth opportunity for Luxury Escapes that I wanted to be a part of – the business has grown tremendously in just five years in Australia to bring over A$300 million [US$213 million] in annual sales but still operates with an entrepreneurial mentality. I got to know Adam Schwab, the founder of Luxury Escapes, and we aligned very quickly on the exciting business model and massive growth opportunity that Asia provides.

Tell us about any other special promotions you have lined up for Hong Kong customers in the coming months and how you'll be marketing them.
We plan to have regular member events in Hong Kong in the coming months to meet our members, showcase our deals and reward them with prizes and giveaways. We are also in discussion with a few potential partners in Hong Kong.
Related Link
Luxury Escapes
Australia
Hong Kong
Australasia
ASEAN