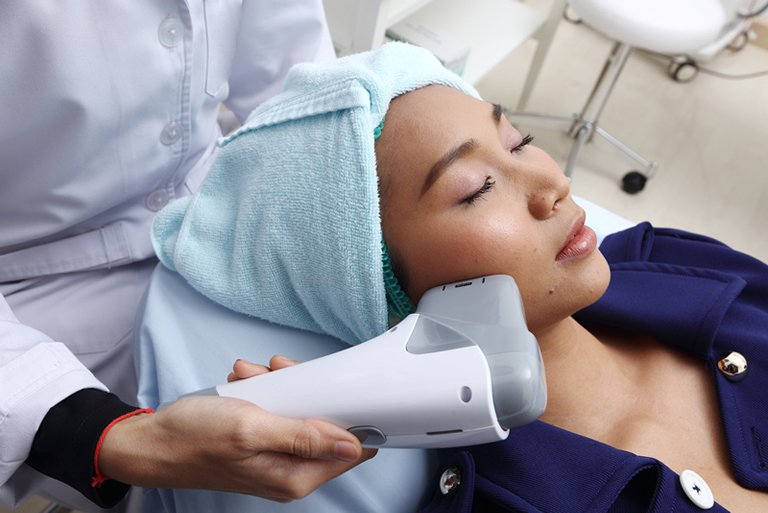 https://hkmb.hktdc.com/en/1X0AFEN7
China's Beauty Services Market (3): Changing Consumer Preferences
A survey conducted in 2013 by HKTDC on the attitudes and preferences of Chinese middle-class consumers towards beauty services revealed that paying visits to beauty salons had by then become routine for people living in cities.
As their income increased, consumers' demand for better quality beauty services also rose. And as the beauty industry developed and technology improved, female consumers on the mainland wanted more than just traditional beauty services. New services, including medical beauty treatments and micro-cosmetic surgery, were becoming increasingly popular.
Recently, a series of focus group discussions conducted by HKTDC [1] discovered further marked changes in the consumption habits of middle-class consumers regarding beauty services. Equipment-aided beauty services are now widely accepted, consumers have less sense of attachment to their beauticians, and proximity has become a crucial consideration when choosing which beauty salon to visit. Consumers are more concerned about how effective treatments are than they were before, there is a marked increase in the demand for beauty services using advanced equipment, and chain beauty groups offering standardised, modernised services are now the mainstream.
Importance of Beauticians Drops Sharply
In the past, many beauty treatments were done by hand and consumers often treated their beauticians as their confidantes. Consumers felt more attachment and loyalty to individual beauticians than to the beauty salon itself.
Today, with machines being used to do some of the work that used to be done manually, beauticians' personal involvement in providing beauty treatments has dropped somewhat. Also, because many treatments have become standardised, the quality of the beautician providing the treatment is no longer the most crucial factor affecting consumers' experience or what choice they make.
Being served by the beautician they are familiar with is not a must for consumers any more. Some respondents indicated that if their beautician moved to a different beauty salon, they would not follow them. The sense of loyalty to individual beauticians has dropped sharply from the level seen in the 2013 survey.
Proximity a Crucial Factor
Although the sense of attachment to individual beauticians has dropped, some consumers still regard their beauticians as their confidantes. They still hope to be served by familiar beauticians to some extent. However, with the importance they attach to a beautician's skills falling, the focus group discussions found that when consumers are choosing a beauty salon, location and convenience have become more important factors than the beautician's skills.
One focus group participant said: "I wouldn't consider places that are too far, unless I am going for medical beauty treatment." For basic skin care, consumers want beauty salons near their home or office. The standardisation of services has prompted consumers to visit more conveniently located beauty salons instead of loyally following beauticians they are familiar with.
The discussions in the focus groups indicated that some consumers develop a sense of attachment after choosing a particular venue. Others said they followed their familiar beauticians to other venues for a while, but stopped going there eventually because transport was inconvenient. On the other hand, some respondents said they have continued going to the same beauty salon for a long time.
Chain Operation
The focus group discussions also indicated that consumers tend to prefer chain beauty salons to independent stores.
This is partly because consumers now attach greater importance than they did in the past to the specialised services that beauty salons provide. Many respondents regarded chain beauty groups as more professional, and more reliable because they are less likely to go bankrupt or change location. They also saw chain beauty salons as more upmarket, and regarded their ambience as more relaxing.
Respondents also pointed to the greater standardisation of skills in chain beauty salons as a factor influencing their choice. They said they liked the fact that beauticians at chain beauty groups have special skills training, and that beauticians working at different shops in the chain all have the same skills. The respondents saw this as a guarantee of quality.
Because they operate networks of shops, chain beauty groups can give consumers greater convenience. They also have an advantage over independent stores when offering their customers treatment coupons or stored-value cards, because the customers have the flexibility of using them at any branch.
Equipment-aided Services
In recent years, many mainland beauty salons have started to introduce advanced technology and equipment. A high number of the focus group respondents said they have been persuaded by beauticians to choose the beauty treatments offered by this new technology to improve their looks.
Despite the high price involved, the respondents all agreed that the effects were much better than those provided by conventional treatments. The high level of satisfaction among consumers with equipment-aided beauty treatments is greatly increasing demand for them.
In addition to high-end equipment-aided services, some respondents have also used medical beauty treatments in a bid to improve the quality of their skin. Some respondents admitted that they developed a sense of dependence once they started getting medical beauty treatments because the effects of these treatments, though obvious, are not lasting. When the effects start to wear off, they repeat the treatment to keep their skin in good condition.
Medical Beauty Institutions
The demand for medical beauty treatments is growing, but consumers are also well aware of the risks involved following media publicity of cases where treatments went wrong. As a result, they tend to be very careful when choosing beauty salons. Many respondents said that because of the risks involved they would opt for specialist medical beauty institutions.
The safest route for medical beauty treatments is to go to licensed and reputable professional institutions. However, some respondents admitted they had had "derma shine injections" done at a discount at a private beauty salon. Although some of these salons claimed that the procedures were done by licensed doctors in private, the majority of the respondents were still skeptical about this practice.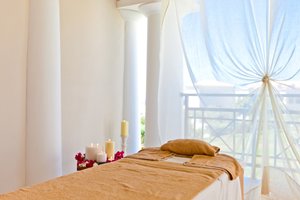 Shop Ambience
Mainland consumers care less about the price of beauty services as their income levels increase, but are more demanding than before about the surroundings and ambience of the venues they use. In the focus group discussions, most participants agreed that beauty treatment can help them relax physically and mentally, which is why they pay particular attention to the environment of beauty salons.
In addition to basic hygiene and cleanliness, consumers' expectations of beauty salons also extend to the overall profile and comfort of these establishments, including the interior decoration, furnishings and equipment. Consumers generally think that newly opened or renovated beauty salons are more hygienic, comfortable and fashionable. Although consumers tend to stick to their favourite beauty salons, if a new chain store opens nearby, it will have a natural appeal to consumers.
Most respondents indicated that they prefer to be treated in private rooms. Since consumers visit beauty salons by themselves most of the time, they expect to enjoy the services in a quiet place with privacy. At the same time, they still like to chat with their beauticians. In private rooms their conversation will not be overheard and their treatment will not be disturbed by other people talking.
Increasing Spending on Beauty Services
Although some respondents said that because the effects of medical beauty treatments are so good they are visiting conventional beauty salons less frequently and using skincare products less than before, the amount they spend overall on beauty services has actually continued to increase.
This is mainly due to the higher cost of new treatments. For example, basic skincare using equipment is more expensive than conventional services, with each treatment costing several hundred yuan. The cost is even higher for medical beauty treatments. Some respondents said that a laser skin treatment can cost anywhere between RMB500 and RMB1,000 and a "derma shine injection" may cost over RMB10,000. What's more, the effects of medical beauty treatments are not permanent, some lasting only a few months. In order to maintain the effects, the same treatment must be carried out several times a year.
On average, the respondents spend between RMB20,000 and RMB50,000 a year on beauty treatments in addition to the purchase of skincare products, and the money spent at beauty salons far exceeds that spent on skincare products. Some respondents even said that they once spent close to RMB100,000 on treatment coupons. This amount is likely to keep growing in the future, as demand for advanced equipment-aided treatments and medical beauty treatments increases.
Marketing Strategies
Competition is keen in China's beauty services market. Beauty salons have to use the right marketing and promotion strategies to beat their rivals. The views expressed by the focus groups show that mainland consumers are becoming more rational and are influenced by many different individual factors when they choose a beauty salon. As a result, beauty salons should not rely on just one or two strategies. The techniques they use to promote themselves should be well suited to their brand and the services they offer.
For new beauty salons, handing out trial coupons to consumers is an effective means of promotion. Since consumers generally think that new beauty salons are clean and comfortable, they are usually happy to give them a try. The discounts offered by these coupons are quite attractive to consumers. However, since price is no longer consumers' top consideration when choosing beauty services, coupons offering steep discounts may look suspicious.
As noted above, consumers tend to choose beauty salons close to their homes or offices. Salons should therefore concentrate on posting advertisements in office or residential blocks in their local vicinity. At the same time, it is important not to overlook the power of online publicity. All the respondents said they would use reputable mobile apps and e-commerce platforms to purchase group-buy coupons or trial coupons at a discount, while accessing beauty tips at the same time.
However, for new types of beauty services (especially medical beauty treatments), offering trial coupons may not be the best way to publicise them. Customers for medical beauty treatments tend to be those who are particularly concerned about their appearance and are interested primarily in the efficacy of the treatment. Beauty salons offering medical beauty treatments should look to attract customers by emphasising how well the treatment works. One of the best ways of publicising this sort of beauty information is through recommendations, such as those given by relatives and friends, KOLs and celebrities on Weibo, videos and WeChat public accounts.
---
[1] See Appendix for details of the focus group discussions.
Appendix
The focus group discussions took place in Shanghai, Guangzhou and Chengdu in mid-March 2018. A total of seven discussions were held, with two female groups being held in each city and one held in Shanghai for male consumers. The objective of the focus group discussions is to further understand the changes in spending attitudes, pattern, preferences and trends of mainland beauty services consumers by way of qualitative analysis.
Design of Focus Groups
City
Shanghai, Guangzhou, Chengdu
No. of groups
3 in Shanghai, two for females and one for males; two each in Guangzhou and Chengdu, all for females.
Profile of participants
• Shanghai and Guangzhou: Monthly household income of RMB15,000 or monthly personal income of RMB8,000 or more.
• Chengdu: Monthly household income of RMB9,000 or more, or monthly personal income of RMB5,000 or more.
• Have lived in the city for two years or more.
• Visit beauty parlours for beauty services at least once a month.
Group classification
Group 1 (eight people)
• Females, aged 25-35
Group 2 (eight people)
• Females, aged 36-45
Group 3 (eight people)
• Males, aged 25-40. Only in Shanghai
Mainland China
Mainland China