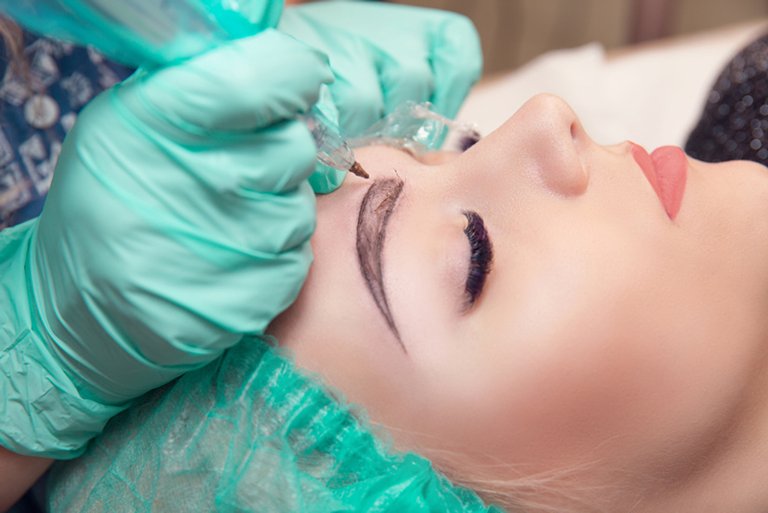 https://hkmb.hktdc.com/en/1X0AFD1W
China's Beauty Services Market (2): Evolving Consumer Attitudes
Appearance is seen as ever more important on the mainland, with consumers increasingly willing to undergo any kind of beauty treatment that they believe will improve their looks. In a series of focus group discussions commissioned by HKTDC [1], a number of significant changes to consumer attitudes were detected with regards to the beauty services market.
Critically, beauty is no longer seen as purely related to facial appearance, instead it now extends to the whole body. Additionally, micro-cosmetic surgery – including the use of Botox and skin-rejuvenating acids – now excites particular interest, while male-oriented beauty services are now considered almost the norm.
Beauty from "Head to Toe"
As traditional beauty services tended to focus on facial skin care, many consumers came to believe that this was the only area of the body suitable for such treatments. Now, with a far wider range of beauty services on offer, consumers are taking a broader view and experimenting with treatments geared to different areas of the body.
For these new-generation consumers, the concept of beauty extends "from head to toe" and "from the inside out". In addition to facial treatments, beauty services are now seen as suitable for a far wider number of areas, including the hair, teeth and the whole-body contour.
A number of respondents even confessed to extending their beauty regime to the most intimate parts of their bodies, a clear indication that the time when such treatments were solely facially-focused is now long past. Essentially, the shift has seen the preoccupation with facial beauty supplanted by a more holistic approach to optimising the appearance of the entire body.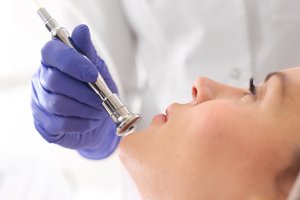 Non-Manual Treatments
While, traditionally, many beauty treatments have been administered at the hands of specially-trained staff, there is an increasing shift towards the use of bespoke cosmetic machinery. Despite this, many of the focus group participants stated a distinct preference for the human touch.
Rising staff costs, however, have led many beauty salons to adopt the use of labour-saving equipment, a development that has also helped to counter the growing problem of recruitment that is currently facing the sector.
This development, however, has clearly alienated some long-standing customers, with one focus group participant saying: "I have complained to the manager of my local massage parlour about not getting the whole of the treatment time I paid for. His response, though, was that no-one of the post-90s generation is willing to undertake this level of hard work and, as a consequence, he can't afford to be too strict with his employees."
Faced with this operational shift in the beauty industry, consumers have had no choice but to lower their expectations and accept the imposition of automated treatments. As such equipment does not provide the same level of reassuring comfort as comparable manual treatments, consumers are now focussing more on the accrued benefits, rather than the derivation of any enjoyment from the process, and trusting to technology to improve their overall skin quality.
Micro-Cosmetic Surgery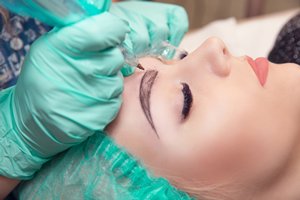 Cosmetic surgery has long been something of a taboo subject, with the practice frowned upon in certain quarters. According to the recently-consulted focus groups, however, micro-cosmetic surgery is now seen in a largely favourable light. Indeed, compared with a similar survey conducted in 2013, the attitude of the respondents to micro-cosmetic surgery has undergone something of a sea change, shifting from being regarded as something barely acceptable to being endorsed by the mainstream.
Unlike conventional cosmetic surgery, micro-cosmetic surgery does not involve surgical operations and is, consequently, far less invasive and, therefore, more readily accepted by the public. In addition, largely on account of improving technology, the costs have now also become substantially reduced. The sector has also received a considerable fillip from the many celebrities that have shared their own micro-cosmetic experiences via social media.
This acceptance, however, does not extend to every kind of procedure. In fact, it is largely only the more localised procedures, such as double-eyelid surgery, rhinoplasties and hyaluronic acid injections, that are deemed to be generally permissible.
Earlier Adoption
Traditionally, beauty treatments have been seen as primarily related to skincare and anti-aging requirements, with consumers, not seeking out such services until they are in their mid-20s or early 30s.
More recently, however, many consumers have shown a growing tendency to implement preventive measures at a younger age. Additionally, many of the most recent generation of parents have been inclined to introduce their children to beauty care procedures, including medical beauty treatments, at a very early age, substantially lowering the average age profile of customers.
Male Grooming
In the case of previous generations, the beauty sector was almost exclusively-patronised by looks-conscious women. According to the recently-consulted focus groups, however, men are now far more open to using such services.
In fact, the contemporary male is seen as very grooming-aware to the extent that their requirements now extend well beyond simple skincare regimes. Additionally, it was also noted that many women are now very supportive of the wider use of beauty services by the men in their lives.
---
[1] See Appendix for details of the focus group discussions.
Appendix
The focus group discussions took place in Shanghai, Guangzhou and Chengdu in mid-March 2018. A total of seven discussions were held, with two female groups being held in each city and one held in Shanghai for male consumers. The objective of the focus group discussions is to further understand the changes in spending attitudes, pattern, preferences and trends of mainland beauty services consumers by way of qualitative analysis.
Design of Focus Groups
City
Shanghai, Guangzhou, Chengdu
No. of groups
3 in Shanghai, two for females and one for males; two each in Guangzhou and Chengdu, all for females.
Profile of participants
• Shanghai and Guangzhou: Monthly household income of RMB15,000 or monthly personal income of RMB8,000 or more.
• Chengdu: Monthly household income of RMB9,000 or more, or monthly personal income of RMB5,000 or more.
• Have lived in the city for two years or more.
• Visit beauty parlours for beauty services at least once a month.
Group classification
Group 1 (eight people)
• Females, aged 25-35
Group 2 (eight people)
• Females, aged 36-45
Group 3 (eight people)
• Males, aged 25-40. Only in Shanghai
Mainland China
Mainland China