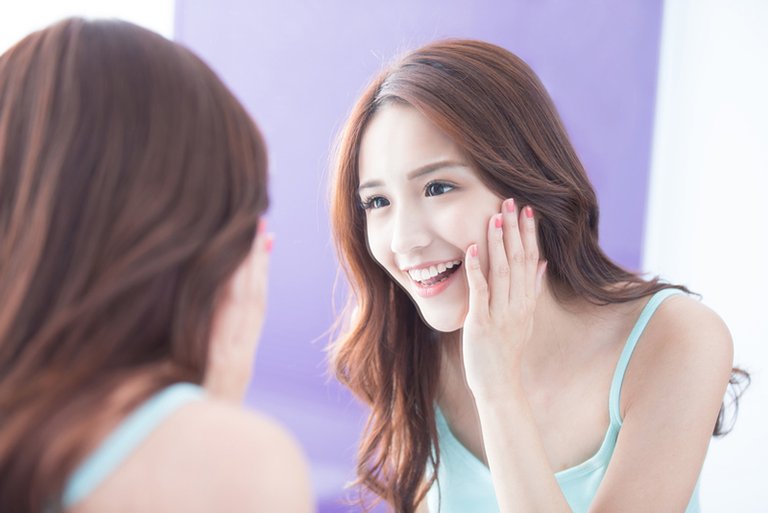 https://hkmb.hktdc.com/en/1X0AFCJH
China's Beauty Services Market (1): Looks Increasingly Matter
Chinese society is undergoing a new round of consumption upgrade as living standards and people's incomes rise. Findings of a survey conducted by HKTDC on China's middle-class consumers in 2017 reveal that consumption of leisure services by the mainland middle class has grown rapidly. More than a third of the respondents to the survey said they had visited beauty salons/spas for massage/facial/skin treatments in the past year. The frequency of patronising related services also increased.
In view of the keen demand for beauty services on the mainland, HKTDC conducted focus group discussions in three main cities [1] to assess how the attitudes and consumer preferences for beauty services have changed since 2013, when a similar study was conducted. The findings reveal that, for middle-class consumers, looks increasingly matter, making them more eager to try beauty treatments.
Beauty Competition
Mainland consumers like big brands, particularly brand name clothing. They regard high-end clothing brands as a status symbol and display their taste by wearing brand-name fashion. Alongside brand awareness, the focus group discussions also found that mainland middle class consumers show a keen desire to look better. Some of the comments from the discussions are listed below:
"It's the end of the world if we're not vain."
"Must keep ourselves glamorous."
"Must look younger than people our age."
New-generation consumers seem to be more concerned about their looks than the older generation. They do not just seek to improve their own looks but compete with others over their appearance. This implies that using beauty services is not just about achieving a better appearance but also about outdoing others. Some focus group participants admitted that they use beauty services in order to look younger than people their own age. Competition among mainland middle-class consumers has shifted from clothing brands to looks.
Receiving Praise for Young
The desire to turn back the clock and actually look younger than you are has changed the nature of demand for beauty services. Traditionally, mainland consumers chose skincare and anti-aging treatments, hoping to slow down the aging process. Now, however, new-generation consumers want treatments that do more than that and keep them looking younger than their real age.
The focus groups found that mainland middle-class consumers were more eager than before to receive praise for looking young. This has motivated them to upgrade their consumption from basic skincare to high-end beauty services.
Keeping Up with Trends
Another factor influencing the nature of the demand for beauty services is the growing influence of fashion. In recent years, new-style hi-tech beauty treatments have attracted a great deal of attention. Celebrities such as movie stars, fashion influencers and key opinion leaders (KOLs) have endorsed various new treatments they've undertaken, making services such as medical cosmetology, 'micro-cosmetic surgery' and other unconventional beauty services the trendy thing to have done.
Many of the focus group respondents said they regarded such high-end beauty services as fashionable consumption. Keeping up with fashion and trends such as these is an important component of middle-class life.
Career Needs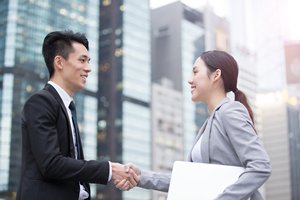 The focus group discussions also found that some people had a more pragmatic reason for trying to improve their looks. Views were expressed linking appearance to success in the workplace. One comment that was made was "I believe good-looking people have more opportunities."
Good looks have long been considered important to being successful. But as people get richer and competition intensifies in the workplace, improving one's own competitiveness by enhancing one's personal image and appearance is becoming increasingly important.
Some respondents even claimed that they needed to look good just to get hired. One, sharing her experience of a recent job recruitment interview, said: "The person in charge of hiring told me that the company tends to hire people with better looks."
Although this view was not the dominant one heard at the focus group discussions and companies expressly looking to hire good-looking employees does not seem to be the mainstream, it is obvious that views of this kind do exist among some high-paying enterprises to some extent. This is what prompts employees to spend more money on improving their looks.
Family Motivation
A large number of female respondents to the survey indicated that they use beauty services to please their family. Many in the focus group discussions agreed with statements like "my family takes a sense of pride in my good looks", "children feel proud when classmates say their mother looks beautiful", or "my husband feels proud when others praise that I look young."
Relaxing Mind and Body
Another mainly female motivation for consuming beauty treatments was the desire to relax and be pampered. Many female consumers see beauty salons as a haven for relaxation and a place to recharge their minds. However, compared with the 2013 study, using beauty services as a means of relaxing mind and body has become markedly less important among female consumers. It is also not a major concern for male consumers, who set greater store by the functional aspects of beauty services.
---
[1] See Appendix for details of the focus group discussions.
Appendix
The focus group discussions took place in Shanghai, Guangzhou and Chengdu in mid-March 2018. A total of seven discussions were held, with two female groups being held in each city and one held in Shanghai for male consumers. The objective of the focus group discussions is to further understand the changes in spending attitudes, pattern, preferences and trends of mainland beauty services consumers by way of qualitative analysis.
Design of Focus Groups
City
Shanghai, Guangzhou, Chengdu
No. of groups
3 in Shanghai, two for females and one for males; two each in Guangzhou and Chengdu, all for females.
Profile of participants
• Shanghai and Guangzhou: Monthly household income of RMB15,000 or monthly personal income of RMB8,000 or more.
• Chengdu: Monthly household income of RMB9,000 or more, or monthly personal income of RMB5,000 or more.
• Have lived in the city for two years or more.
• Visit beauty parlours for beauty services at least once a month.
Group classification
Group 1 (eight people)
• Females, aged 25-35
Group 2 (eight people)
• Females, aged 36-45
Group 3 (eight people)
• Males, aged 25-40. Only in Shanghai
Mainland China
Mainland China