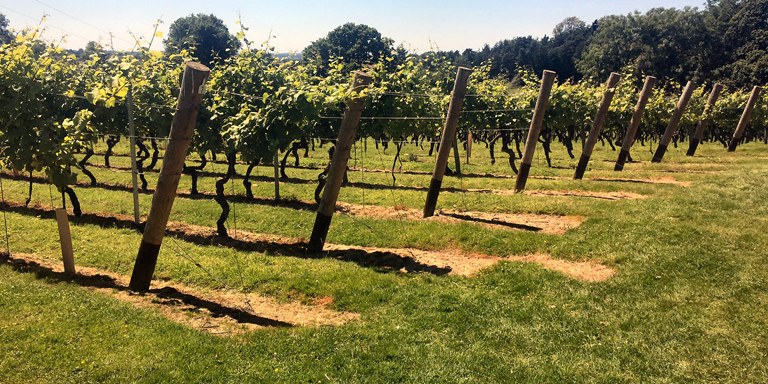 https://hkmb.hktdc.com/en/1X0AFC7T
Cheers to England's Fizz
Vintners find the climate and chalky soil in the southern UK ideal for sparkling wines which find a ready market in Hong Kong.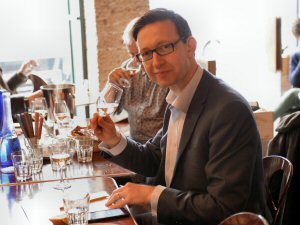 Whether it is for banquets, special occasions or just sharing among friends, Hong Kong wine buffs enjoy a good glass of fizz. They are right on trend. The latest Vinexpo/International Wine and Spirit Record (IWSR) report predicts sparkling wine sales will grow an average 2% year-on-year until 2021.

French champagne has long been associated with the premium of all bubbles but United Kingdom sparkling wine producers are making interesting varieties of their own. For a growing number, Hong Kong is their export market of choice.

Miles Beale, Chief Executive of the UK's Wine and Spirit Trade Association (WSTA), outlines the potential.

"Hong Kong has imported £80 million [US$103 million] worth of sparkling wines since 2013, of which 88% is champagne," he said. "As a result, there's a good opportunity for English sparkling wine.

"A lot of people rightly see the value of doing business first in Hong Kong, which is a valuable destination, before considering exports to other parts of China," Mr Beale continued. "I think they all understand that other Chinese regions are very different, but exporting more widely to the Chinese mainland, where demand for high quality drinks is rising, is to focus on the future."
Bountiful Harvest
The rise in UK sparkling-wine production is a result of huge investment in the sector, leading to the area of planted vines more than doubling over the past 10 years.

"English wine growers realised that the grapes traditionally used in champagne worked very well in the south of England and started making sparkling wine in the same traditional method as champagne, meaning it is left to age in the bottle, usually for about three years," Mr Beale explained.

"The UK has now gained a global reputation for producing top quality sparkling wine. The success of these wines has led champagne houses to look to invest in vineyards in the south of England as the chalky soils and climate are similar to those found in the Champagne region."

For consumers, there is a wide choice of varieties each with their own distinctive characteristics.

English wine "has huge export potential", Mr Beale believes.

"It is a growing and ambitious British success story. Consumers worldwide have woken up to the fact that English wine is a premium product which tastes great and can compete with the best."
Window to China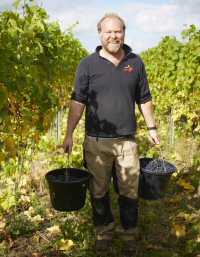 Hong Kong, he adds, is a significant wine market and seen as a "shop window" for premium brands. "Wine attracts zero excise duties and no Value Added Tax/Goods and Services Tax in Hong Kong, making the city a great wine market for producers to explore."

After leading a WSTA delegation to Hong Kong in March 2018, Mr Beale is more convinced than ever of the opportunity. "There is certainly interest in [our] returning to the market again, with increasing potential for English wine and British gin to expand in the market," he said. "Trade shows like HKTDC International Wine and Spirits Fair provide potential further opportunities to showcase our wines and spirits in the future."

British sparkling wine makers already tapping the Hong Kong market include Chapel Down, Hush Heath, Bolney, Nyetimber, Furleigh, Berry Bros, Ridgeview and the latest market entrant, Rathfinny.
Asia Debut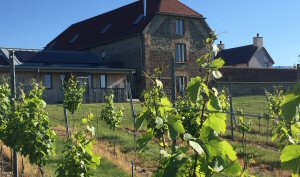 Sussex boutique winery Rathfinny Estates chose Hong Kong as its first export market to debut two vintage sparkling wines: a Blanc de Blancs 2014 and Rosé Brut 2015. Their debut in Asia in September 2018 follows the UK launch of its sparkling wines in April. For winery owners Sarah and Mark Driver, it felt like a home-coming.

"My wife grew up in Hong Kong and we both lived there in the late 80's/early 90's, so the city is like a second home to us," Mr Driver said.

"We decided to launch in Hong Kong because we feel that it offers a very good opportunity for our sparkling wines. Hong Kong is a very sophisticated, competitive and mature wine market, but is still showing great growth and provides a terrific base for us to launch our Sussex sparkling wines into the rest of Asia."

He added that, working with distributor Jebsen Fine Wines, "we have great plans to launch our whole range of sparkling wines in Hong Kong in 2020".

As a young winery established in 2010, Rathfinny's plan from the outset has been to sell up to 50% of production to key overseas markets within Asia, Europe and North America.

Gavin Jones, Managing Director of Jebsen, said that for such a new UK wine producer, Rathfinny has already gained an enviable reputation and profile within the UK. "The wines are of an exceptionally high quality, to the extent that we feel they are already elevating the English wine category as a whole. We believe Rathfinny will benefit greatly from our leading position in the Hong Kong market and will fit comfortably side by side with other premium producers such as Bollinger and Frescobaldi that we are inordinately proud to count as part of our portfolio."
Success Story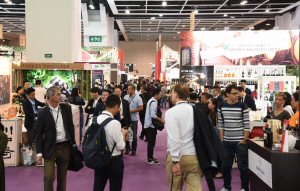 Two years after Hush Heath Estate in Kent started exporting its range of still and sparkling English wines to Hong Kong in 2016 (via distribution company Valdivia Ltd) its owners are delighted with the results.

"I visited Hong Kong in March and we are delighted to be exporting to one of the most interesting markets for wine in the world," said Adam Williams, Sales Director at Hush Heath Estate. "It is a fascinating and mature market; a lot of people in Hong Kong know a lot about wine. There is real potential for English wines to grow over the next five to 10 years."

The HKTDC Hong Kong International Wine and Spirits Fair will be held at Hong Kong Convention and Exhibition Centre from 8-10 Nov 2018.
Related Links
Hong Kong International Wine and Spirits Fair
Hush Heath Estate
Rathfinny Estates
Wine and Spirit Trade Association (WSTA)
United Kingdom
Hong Kong
Western Europe